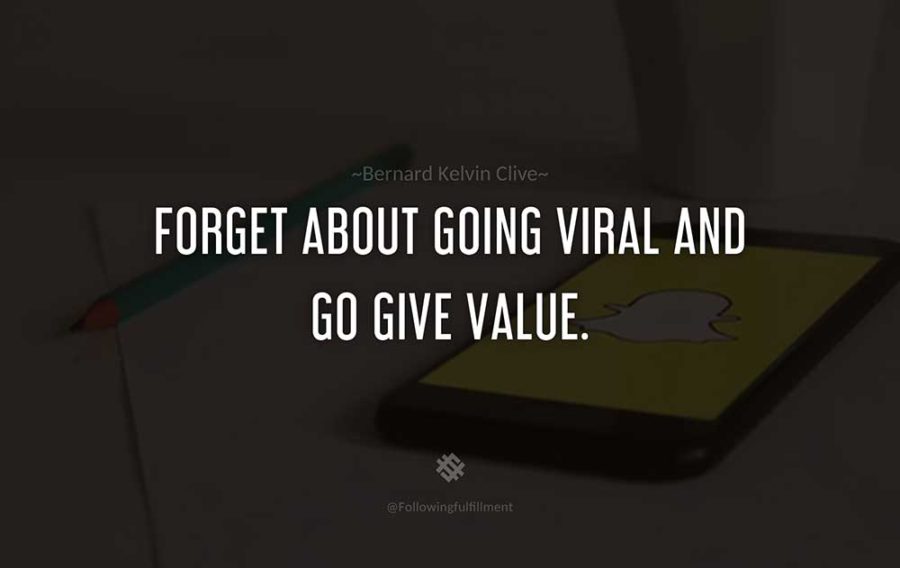 Generating creative and a steady stream of contents on Instagram is a struggle many small and upcoming businesses can relate with. You have to keep your feed fresh and regularly updated to keep your target audience (i.e. customers) engaged. But with a list of Instagram ideas posts it can be much more easier than you think.
SOME STATISTICS ABOUT INSTAGRAM
Instagram is rapidly becoming one of the world's largest social marketplace because;
• It has over one billion active users
• Did Facebook buy Instagram? Yes. $1 Billion.
• It is a thriving ground for any business
• Customer engagement is made easier
• You can make money directly.
You can however, get the most out of Instagram first by creating consistent and engaging contents. If you know how to use Instagram, you can quickly grow your followers base.
Getting inspired to create such engaging feeds is probably the most arduous task for Instagram. Many are constantly searching online the best ideas of contents to post for Instagram, so they can pique their customers' interest and reach more potential customers.
Below are some best ideas of posts for Instagram for your business, company or startup. These ideas can be tailored to fit your brand style and your social media goals.
VALUE & KNOWLEDGE POSTS
Those ideas of posts are useful or valuable. As a business, you are a source of knowledge and innovation. Those post help make your follower's life better and bring them any kind of value (knowledge, support, visions…). Don't forget to also create an amazing post description (if you don't know how to write a captivating post, check this article).
DO-IT-YOURSELF (DIY) IDEAS
Not sure what else to post? Well, it's easy – DIYs, after all, we all love to watch DIY videos. Create a DIY video relating to your niche and help your followers solve problems quickly. Show your expertise by giving professional advice in a DIY post.
TUTORIAL/ "HOW TO" VIDEOS
Your brand should add simple values to your customers. Become indispensable to your audience by showing them how to complete small and basic task. For example, a beauty company can create tutorials on how to get the perfect winged eyeliner or a bag production company can post tutorials on how to increase your leather bag durability.
GIVEAWAYS AND CONTESTS
Want your awareness of your products and your brands to reach a wider audience? An other idea is to post giveaways and contest would be the easiest way to achieve this. This is the popular method used by content marketers to create fast customer engagement within a very short time. It is called the "shortcut to engagement strategy".
PRODUCT LAUNCHES
Instagram for business is all about getting your audience to know what your business is up to.Are you launching a new product or creating upgrades to the available ones? Publicize it on your Instagram, create anticipation in your customers. Always give them a reason to look further.
THE COMPANY CULTURE POSTS
BEHIND THE SCENES
Connecting with your audience and building customers' trust and loyalty in your business is imperative.Create the feeling of specialty in your customers and potential customers by showing them peeks behind the scene. Show them efforts made by your business to satisfy their needs. Behind the scene posts can be used for all industries. Your workplace is a perfect environment to generate tons of posts ideas for Instagram.
You can learn here how to shot amazing emotional photographs.
INSTAGRAM QUOTES
Feeling inspired already? You better share that with your audience. Quotes go viral when they are aligned with your audience. As a business, you should be a source of inspiration. Fortunately there is a quote for almost, if not everything in this life and you can always create fresh and original quotes. When creating quotes, ensure that they are outstanding. You can find lists of quotes on Google. You can also take our free course: Learn to design a 1-Milllion Likes Quote!
EMPLOYEES AND WORKPLACE
Introduce your employees and workplace to your followers. Let them see the faces that keep your brand going. Also, try posting pictures of your work station with positive captions to help your followers deal with the work stress (by the way, you can drasticaly reduce stress at work with simple habits). Show your philosophy of leadership and your visions.
SOFT PROMOTION POSTS IDEAS
Those ideas of posts don't push your product in the face of your followers. Soft promotion is an indirect form of promotion that valorize your products or services without being too invasive. It can be a great idea to mix soft promotion with direct promotion, to make your Instagram page more user friendly.
Here you may need some design skills but don't worry, you can learn beginner design them in 15 minutes for free with our course
CUSTOMERS TESTIMONIALS
We all like to hear what others like to say about a particular product before we make decisions. Post pictures, quotes, and videos from your customers about how they use and love your products and services. This kind of content will work well if you run a B2B or B2C business. You can generate tons of posts ideas just with your products and services.
PRODUCTS VALUES AND USABILITY
The key to any business growth is its problem solving ability. What problem is your brand solving? Keep your Instagram feeds fresh, versatile, and unique by posting how using your products can solve your audience problems, highlight their uniqueness, and accentuate their values. Make sure you use high quality and very aesthetic photos and videos for this.
"PHILANTHROPIC MARKETING"
Corporate social responsibility is now the trend. You just can't be about your business alone without giving back to society. Show your audience your business's, ideals, values, and hospitality by promoting a charitable cause or donating to a non-profit organization.
OFFERS AND PROMOTIONS
Offers and promotions are awesome ways to drive traffic. Post videos and pictures of your black Fridays, valentine day price slash, Christmas special bonus, etc. Every special day is an opportunity to generate some posts ideas.
BEFORE AND AFTER POSTS
Display your creativity for all to see. Create the need for your business by creating before and after photos and videos. Show the before and after photo of the effect your product or service had.
OTHER INSTAGRAM POSTS IDEAS FOR YOUR BUSINESS
Here are some more ideas of posts for Instagram.
HOLIDAYS AND EVENTS IDEAS
Instagram apart from being a social media marketing platform is also all about lifestyles. Reliving moments of your favorite holidays and events that are related to your industry is a sure way to win engagements on Instagram. Creating live videos of these events are also important. You can also create holiday inspired themes for your contents.
INFLUENCER AND CELEBRITY ENDORSEMENT
Do you want to become a household brand while creating amazing and interesting Instagram feeds? Get a celebrity endorsement. You don't have to be a big brand or have huge budget to do this, there is always a 'tastemaker' for your business niche whose recommendations are their fans' Holy Grail.
THROWBACKS
Everyone loves throwbacks, it is an evidence of progression. Are there significant changes that your business has gone through? Post them on your feeds. Create the feeling of nostalgia in your audience by posting the legacy and history of your business.
USER-GENERATED CONTENTS (UGC)
You don't have to always brainstorm for contents when you can publicize your best customer contents (relating to your industry and niche). UGC has a higher conversion rate than brand generated contents. Sharing user posts on your page influences your customers to buy a particular product.
INSTAGRAM POSTS IDEAS: TAKE AWAY
Always keep in mind your business type, strategies and goals when trying to create your Instagram posts. You do not have to use all the ideas stated above, only those that depicts your business brands and voice.