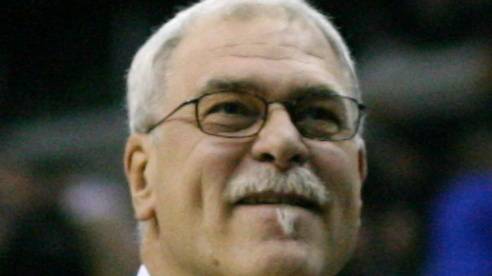 Phil Jackson is the only coach to have won 11 NBA championships with two different teams (Chicago Bulls and Los Angeles Lakers) as well as being a part of the coaching staff for Chicago's first three titles in 1991, 1992, and 1993. He has more wins than any other coach in NBA history. In addition to his success on the court he is also an author who has written several books including Eleven Rings: The Soul of Success which discusses how one can become great at anything by following some basic principles.
This blog post will discuss Phil Jackson's life and what we can learn from him about success that transcends sports.
Discover the deepest sentences from Phil Jackson.
Discover the most inspiring Coach, Strength, Winning, Team, Player, Playing, Mind quotes from Phil Jackson, and much more.
Summary
PHIL JACKSON QUOTES ABOUT THE MIND
In the beginner's mind there are many possibilities; in the expert's mind there are few. — Phil Jackson
The unconscious mind is a terrific solver of complex problems when the conscious mind is busy elsewhere or, perhaps better yet, not overtaxed at all. — Phil Jackson
Always keep an open mind and a compassionate heart. — Phil Jackson
If you have a clear mind . . . you won't have to search for direction. Direction will come to you. — Phil Jackson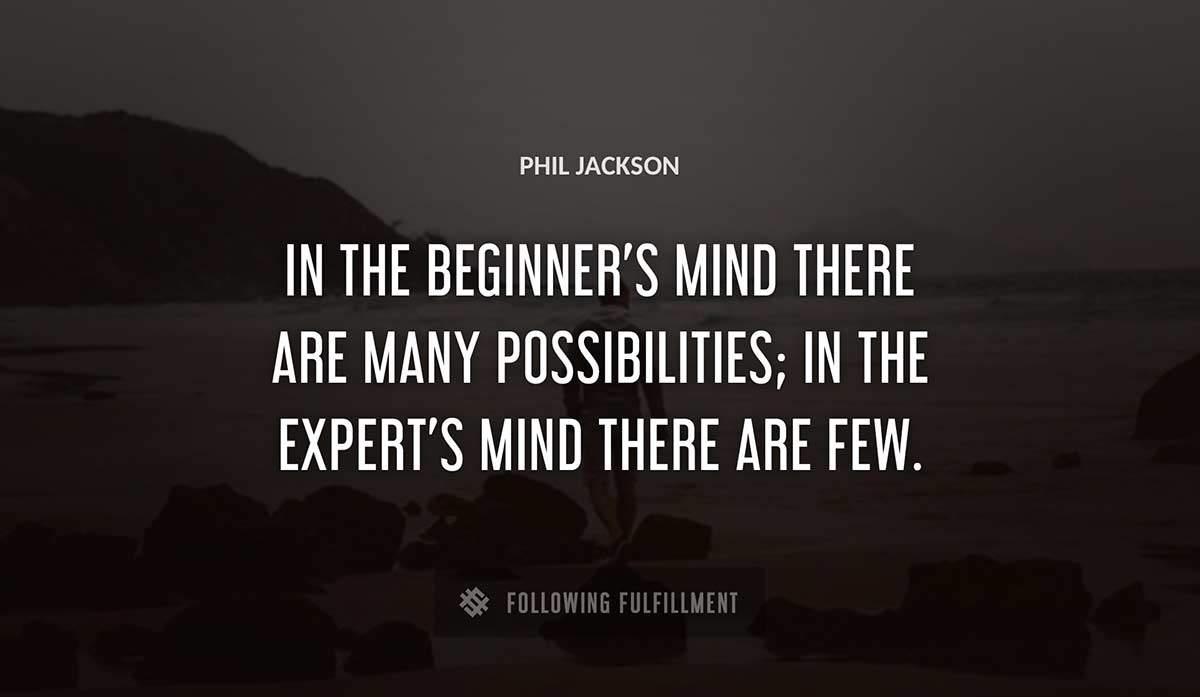 When the mind is allowed to relax, inspiration often follows. — Phil Jackson
I gave it my body and mind, but I have kept my soul. — Phil Jackson
Not everyone has a purpose. — Phil Jackson
PHIL JACKSON QUOTES ON STRENGTH
Wisdom is always an overmatch for strength. — Phil Jackson
As much as we pump iron and we run to build our strength up, we need to build our mental strength up… so we can focus… so we can be in concert with one another. — Phil Jackson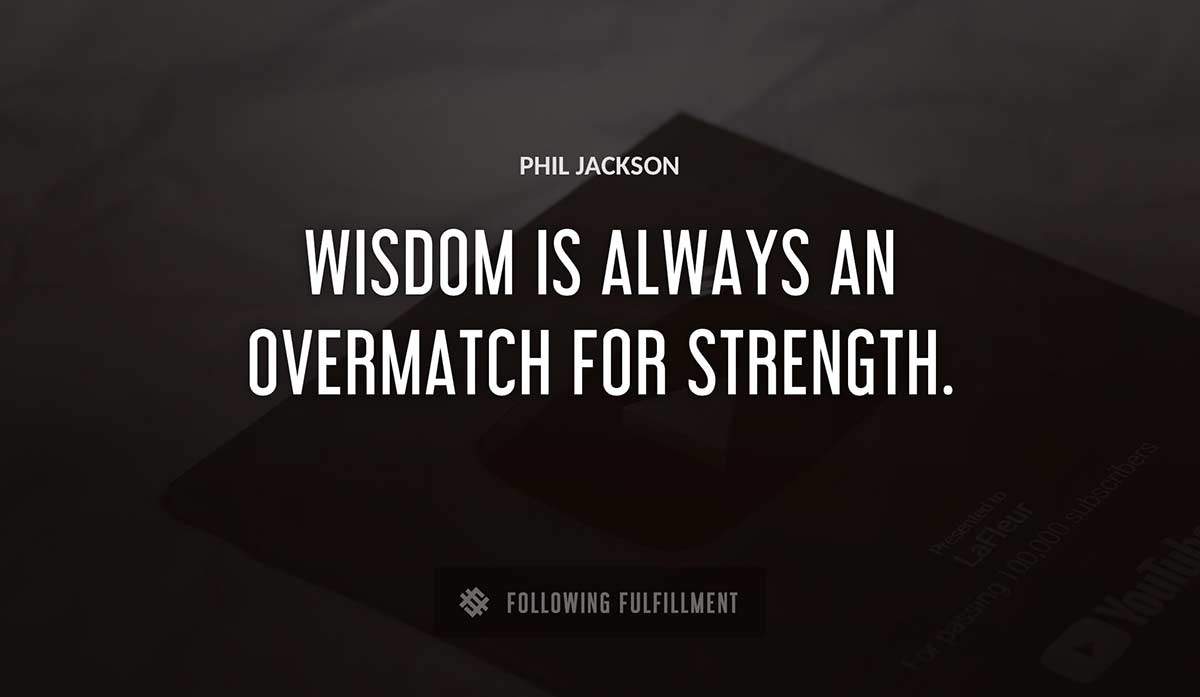 The strength of the team is each individual member. The strength of each member is the team. — Phil Jackson
The strength of the team lies within the individual. And the strength of the individual lies within the team — Phil Jackson
PHIL JACKSON QUOTES ON TEAM
Remember, Team, surrender the me for the we. — Phil Jackson
There's no I in the word 'team," Tex would say. 'But there is in the word 'win," Michael would counter with a grin. — Phil Jackson
Good teams become great ones when the members trust each other enough to surrender the Me for the We. — Phil Jackson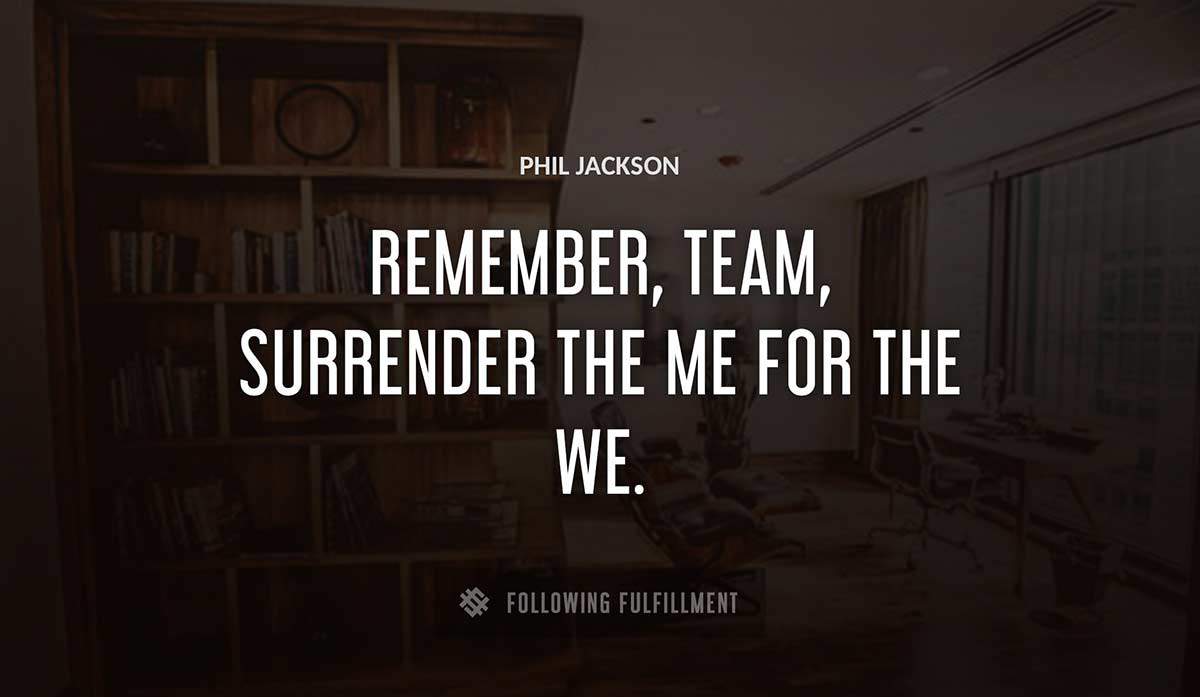 If your primary objective is to bring the team into a state of harmony and oneness, it doesn't make sense for you to rigidly impose your authority. — Phil Jackson
Love is the force that ignites the spirit and binds teams together. — Phil Jackson
PHIL JACKSON QUOTES ON WINNING
I thrive on challenges, and there is no more imposing challenge for someone in my profession than winning an NBA title. — Phil Jackson
Winning is important to me, but what brings me real joy is the experience of being fully engaged in whatever I'm doing. — Phil Jackson
Winning is about moving into the unknown and creating something new. — Phil Jackson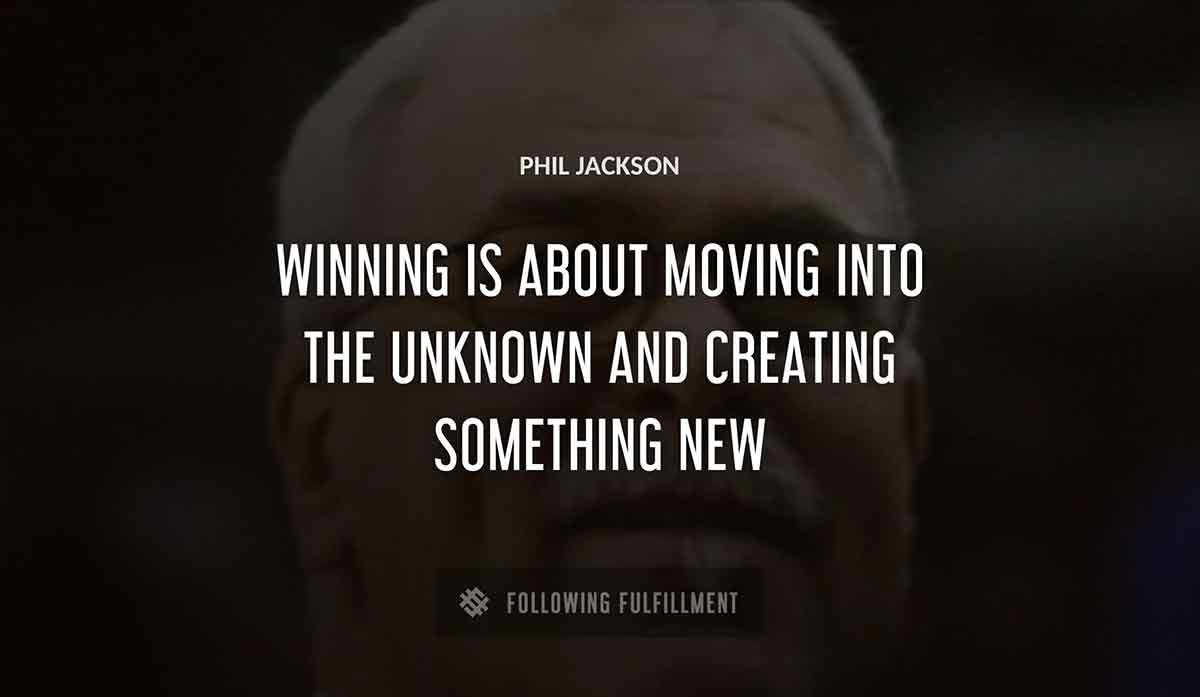 You're only a success for the moment that you complete a successful act. — Phil Jackson
PHIL JACKSON QUOTES ON PLAYER
The problem with trading dominant players of that size is you never get in return what you've bargained away. — Phil Jackson
A coach's main job is to reawaken a spirit in which the players can blend together effortlessly. — Phil Jackson
The sign of a great player is how much he elevates his colleagues' performance. — Phil Jackson
The best thing that I think happened to me was I got the opportunity to have really good players and we were able to meet the demand of the competition. And I think that's what I value most. — Phil Jackson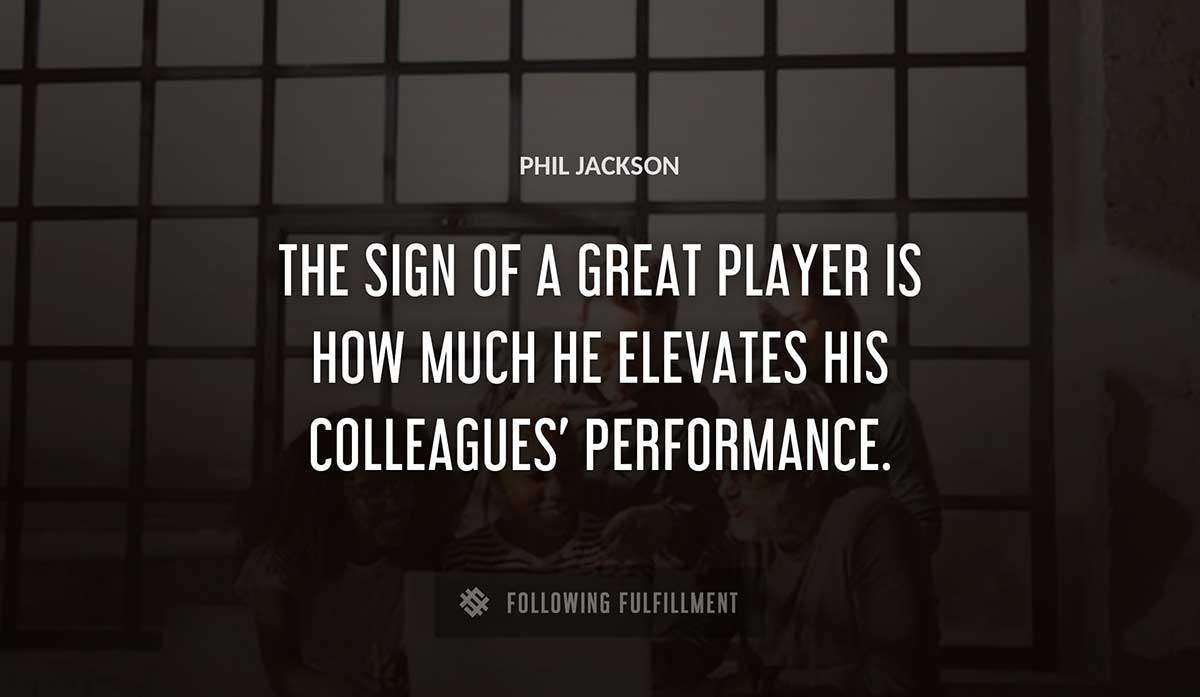 Every now and then, to keep the players focused, he would ask them to nod their heads if they heard the word 'defense'… — Phil Jackson
He practiced against Kobe all of last year, so obviously it was sweet revenge for him. We deserved that. We didn't know who he was, we gave him up to Charlotte, we had no idea how good a player he was. — Phil Jackson
Redundant Thematics
In Phil Jackson Statements
work
coach
strength
mind
team
player
basketball
game
ball
I often reminded the players to focus on the journey rather than the endgame, because if you give the future all your attention, the present will pass you by. — Phil Jackson
You have to be able to psychologically help your players, support–wise, be in touch with them, so I think managing people is very important. — Phil Jackson
An acrobatic dunk will make it onto Sports Center. A simple, unspectacular bounce pass in the rhythm of the offense will not. System basketball has been replaced by players who want to be the system. — Phil Jackson
Basketball is a sport that involves the subtle interweaving of players at full speed to the point where they are thinking and moving as one. — Phil Jackson
PHIL JACKSON QUOTES ON COACH
I'm not going to coach again. I've done my coaching, and I think I can put that aside. — Phil Jackson
I won't coach this team next year if he is still here. He won't listen to anyone. I've had it with this kid. — Phil Jackson
My first act after being named head coach of the Bulls was to formulate a vision for the team. I had to take into account not only what I wanted to achieve, but how I was going to get there. — Phil Jackson
Everybody has an opportunity to play a role, a playmaking role, so it makes it harder to coach. It takes a little more time. — Phil Jackson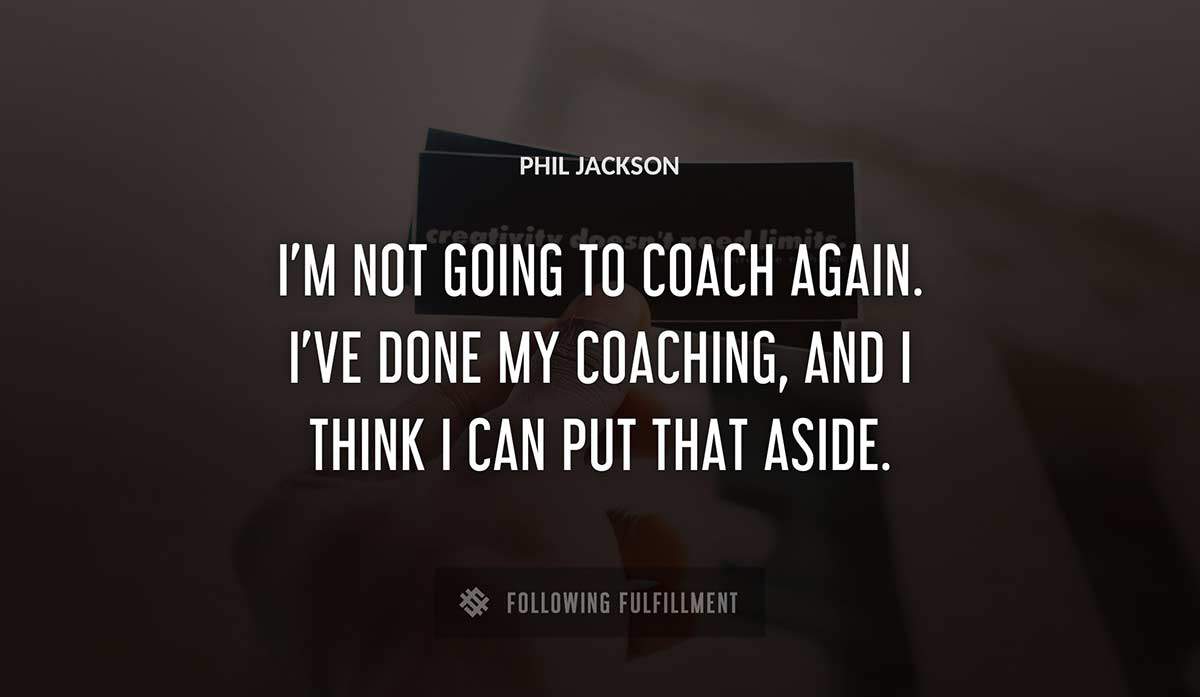 My job as a coach was to make something meaningful out of one of the most mundane activities on the planet: playing pro basketball. — Phil Jackson
One thing I've learned as a coach is that you can't force your will on people. If you want them to act differently, you need to inspire them to change themselves. — Phil Jackson
PHIL JACKSON QUOTES ON PLAYING
Approach the game with no preset agendas and you'll probably come away surprised at your overall efforts. — Phil Jackson
Pau is one of the best big men in the game. I mean, Pau Gasol is going to be in the Hall of Fame. — Phil Jackson
Basketball is a simple game. Your goal is penetration, get the ball close to the basket, and there are three ways to do that. Pass, dribble and offensive rebound. — Phil Jackson
No one plays this or any game perfectly. It's the guy who recovers from his mistakes who wins. — Phil Jackson
Basketball, unlike football with its prescribed routes, is an improvisational game, similar to jazz. If someone drops a note, someone else must step into the vacuum and drive the beat that sustains the team. — Phil Jackson