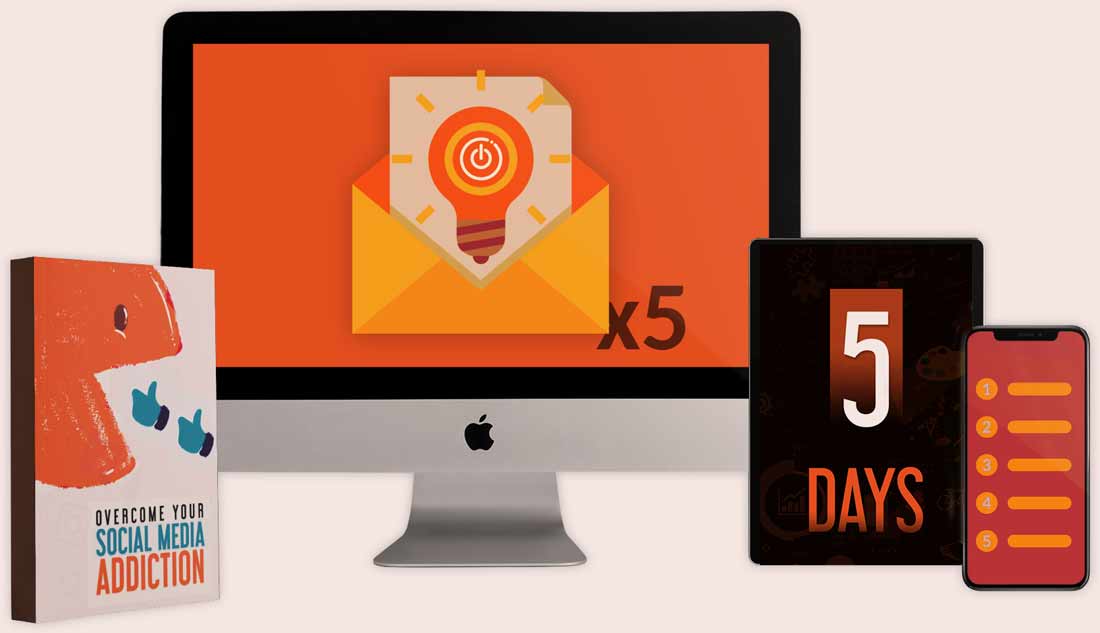 BREAK YOUR SOCIAL MEDIA BAD HABITS
5 days to get rid of social media
& be back to what truly matters
5 DAYS, 5 emails, 5 achievements
Day 1: Your social media addict type
Day 2: Apps to painlessly stop social media
Day 3: Overcome your FOMO
Day 4: Simple digital detox to overcome dependency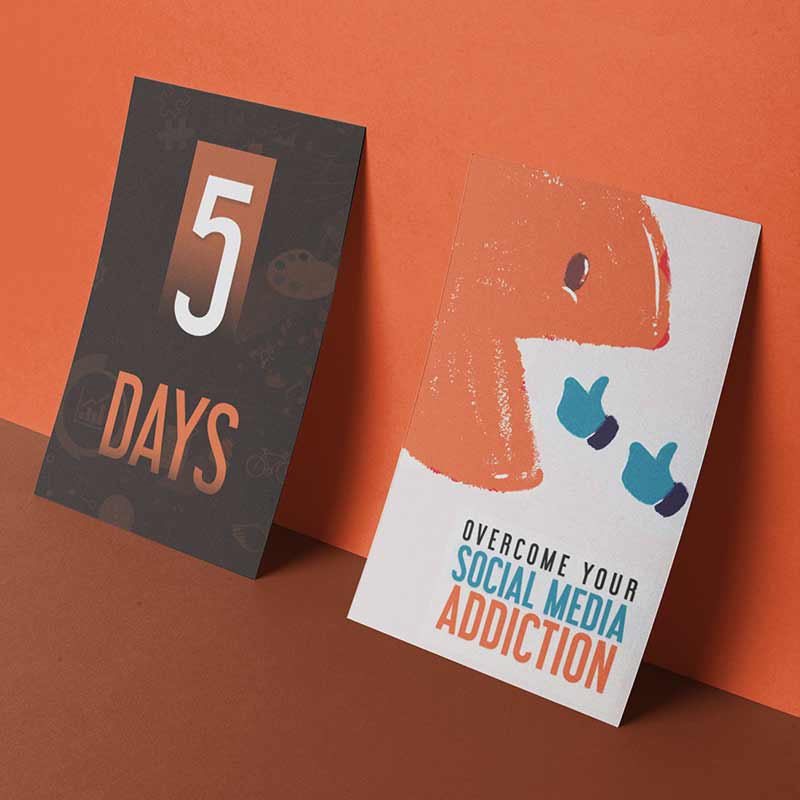 A LIFE CHANGER CHALLENGE
This 5 days social media addiction treatment was created to help people feeling ashame of loosing their time and mind on social media.
You will learn how to deal with your social media bad habits and recover the control of your life:
• Overcome temptations & rebuild willpower
• Spend less time on social media
• Feel better self-esteem
Ultimately, this multi-day challenge will help you to reduce screen time and break your social media bad habits (stop Twitter, Instagram, Facebook, Snapchat, OnlyFans…) by building digital minimalism.
Start a less toxic life!
START THE FIRST DAY TODAY
Start the challenge now! We will send you 5 days of emails including each a powerful step to break your social media addictions. Enter your email below and receive the first day, then one email per day for 5 days!
Price: 49$ Free