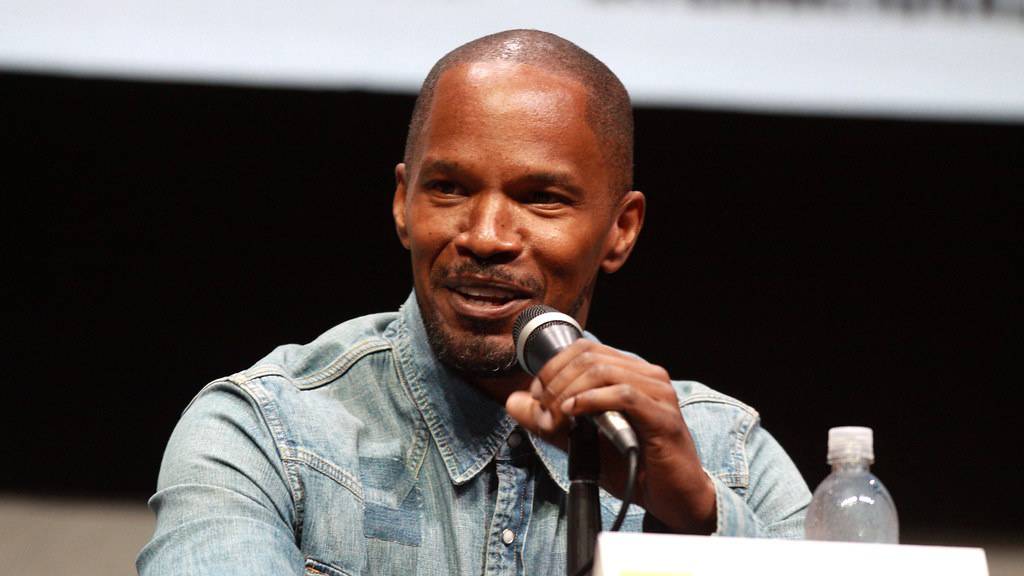 Jamie Foxx is one of Hollywood's most versatile and accomplished actors, singers, and producers. But his road to success was not easy. This quotes compilation tells the inspiring story of how Jamie overcame obstacles to achieve his dreams. Along the way, you'll learn invaluable lessons about entrepreneurship, hard work, and perseverance.
We are glad to present you the most known Life, Women, Black, Music Singing Weapon quotes from Jamie Foxx, and much more.
Summary
About Jamie Foxx
Born:
December 13, 1967
Education:
Terrell High School
Alma Mater:
United States International University
Occupation:
Actor, Comedian, Singer, Songwriter, Record Producer And More.
Years Active:
1989-Present
Medium:
Stand-Up, Film, Television, Music
Genres:
R&B, Soul, Pop, Hip Hop, Comedy And More.
Instruments:
Vocals
Labels:
20Th Century Fox, J, Rca
Associated Acts:
Kanye West, Keith Murray, Ludacris, Twista
JAMIE FOXX QUOTES ABOUT MUSIC
Lil Wayne is a music god!!!! — Jamie Foxx
Will.i.am and I performed at Wango Tango. That's when my daughter said that I had made it in music. — Jamie Foxx
I love music. I've always wanted to do music, even when I started out as a comedian. — Jamie Foxx
In our music, in our everyday life, there are so many negative things. Why not have something positive and stamp it with blackness? — Jamie Foxx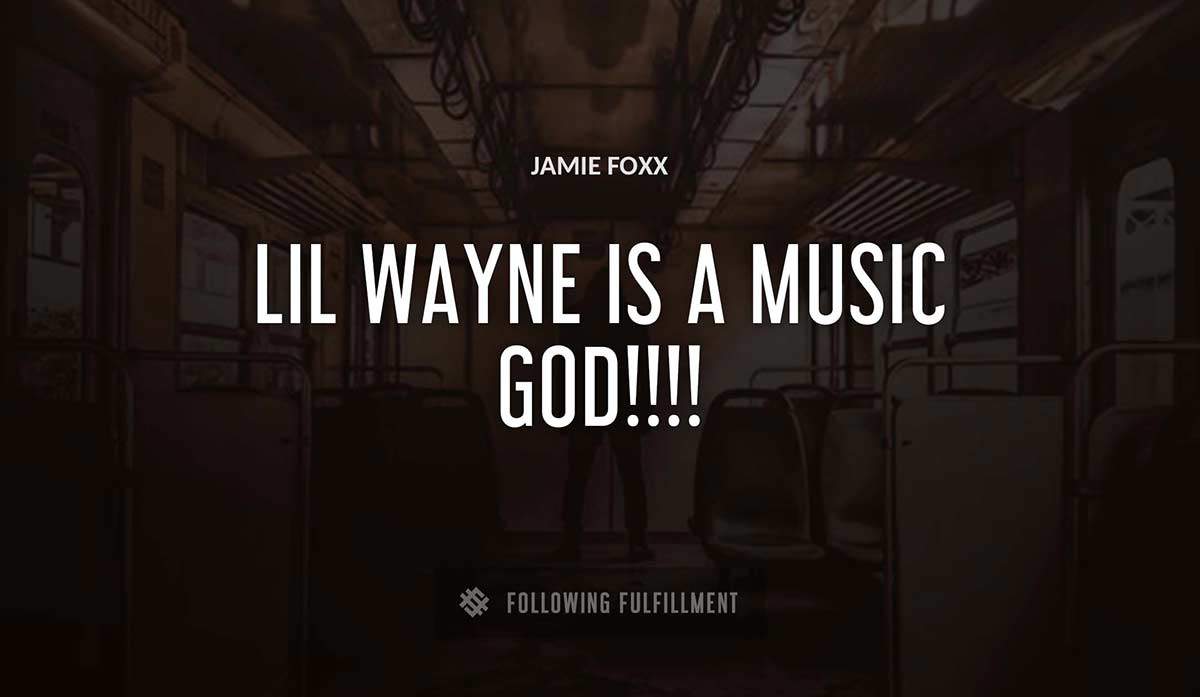 JAMIE FOXX QUOTES ON LIFE
Every single thing in my life is built around race. — Jamie Foxx
Mike Tyson's life is one of the most amazing American stories. — Jamie Foxx
I've been a sports fan all my life, and like most other actors, I'm convinced I could have been a pro athlete if Hollywood hadn't come calling. — Jamie Foxx
If you look at how long the Earth has been here, we're living in the blink of an eye. So, whatever it is you want to do, you go out and do it. — Jamie Foxx
You guys have so much energy. I threw a party in Toronto and there were, like, 4,000 people who couldn't get in. — Jamie Foxx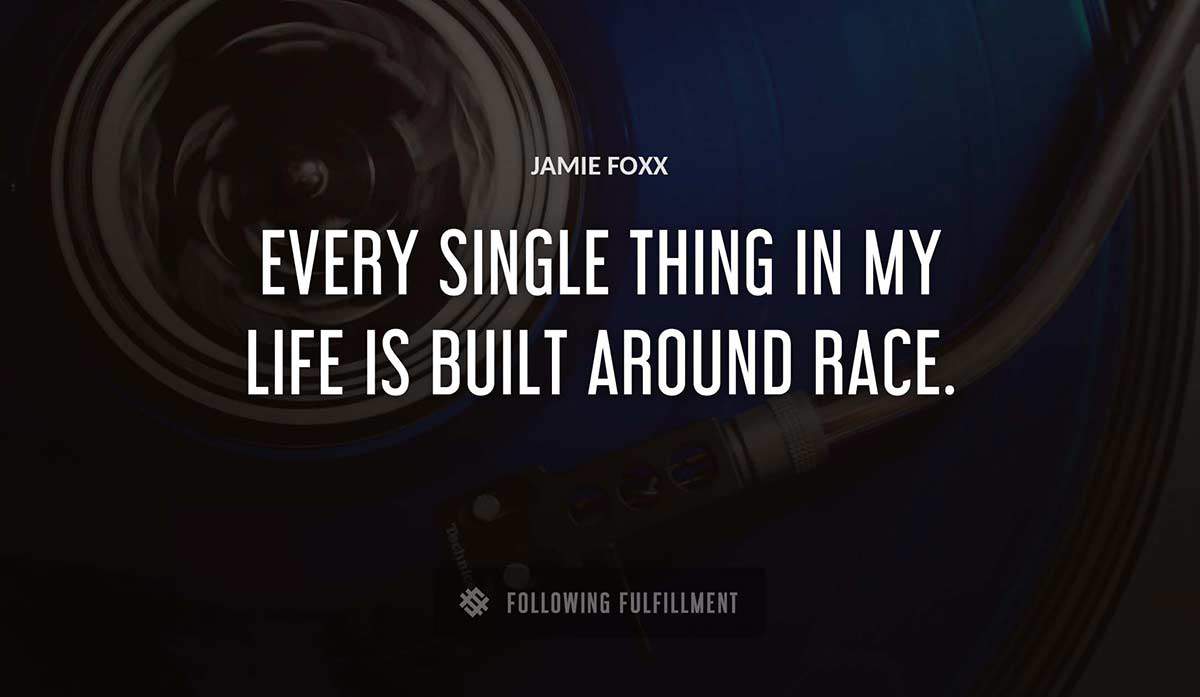 JAMIE FOXX QUOTES ON BLACK
Black people are the most talented people in the world. — Jamie Foxx
As black folks we're always sensitive. As a black person it's always racial. — Jamie Foxx
All of us black comedians are trying to be mainstream, but you don't want to lose the edge. — Jamie Foxx
In black comedic culture, there's always been a thing about 'Man, I ain't gotta wear a dress to be funny!' But I've done it. — Jamie Foxx
My worst hair experience was when I was trying to relax my hair and my grandmother did it. It went all straight and I looked like a black Bee Gee. — Jamie Foxx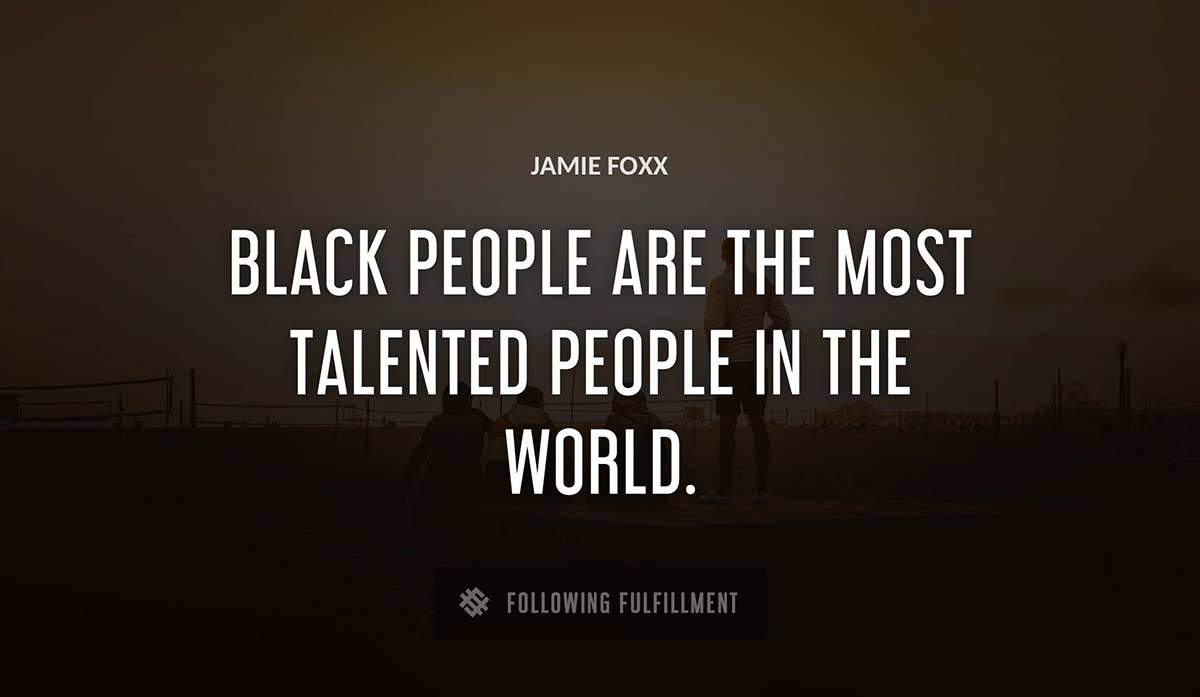 I had that upbringing. Of watching 'Bonanza,' watching 'Hee Haw,' which both black and white would watch. I rode horses. I did gun spinning as a kid. I do these things. — Jamie Foxx
I play a slave. How black is that? I have to wear chains. How whack is that? But don't worry. I get free. I save my wife and I kill all the white people in the movie. How great is that? — Jamie Foxx
JAMIE FOXX QUOTES ON WOMEN
Then I was playing the piano at eight, and that helps you learn about women because most of the people I was playing for were women. — Jamie Foxx
Guys don't adapt as well as women do to getting their heart broken for the first time. It's tragic. — Jamie Foxx
Redundant Thematics
In Jamie Foxx Statements
I have about 20 to 25 platonic relationships with women all across the board from professional to artistic and they always give little clues on what they like. — Jamie Foxx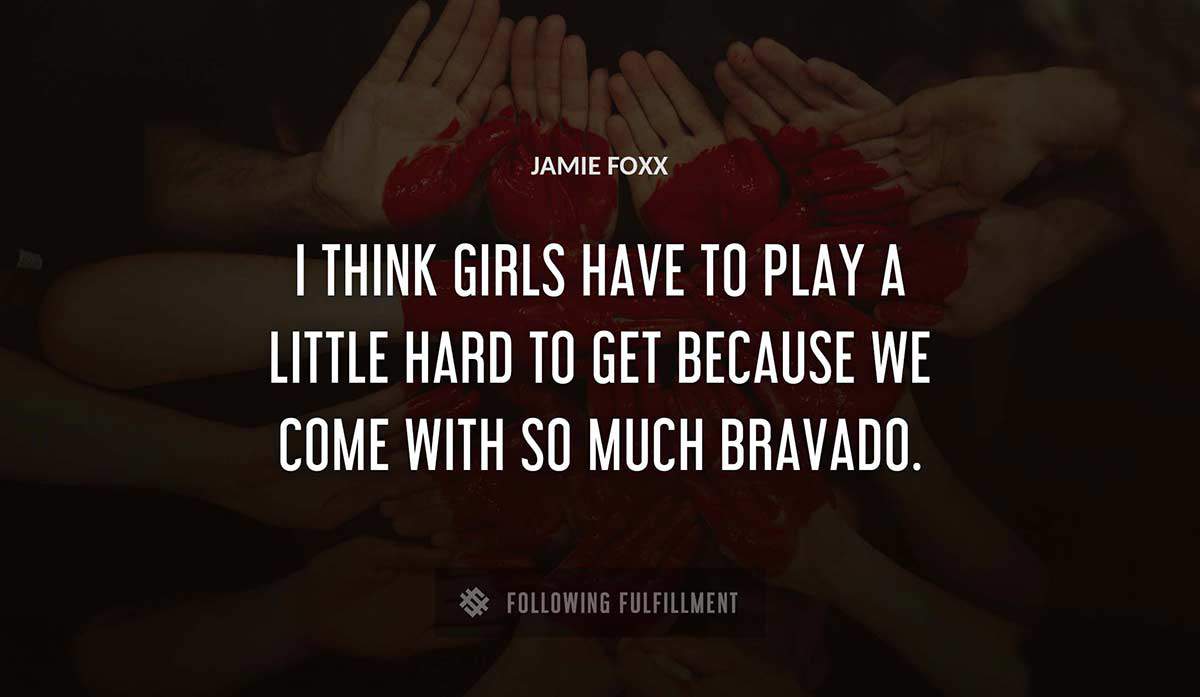 I think girls have to play a little hard to get because we come with so much bravado. — Jamie Foxx
We can't wave a magic wand and get rid of any of these people's problems, but what they want is they want to be heard. — Jamie Foxx
Inspiring Phrases From Jamie Foxx
I never planned to win an Oscar. When I auditioned for 'Ray,' I was just thinking about what a great project it would be. — Jamie Foxx
Every two, three years there is a movie about the Holocaust because they want you to remember and they want you to be reminded of what it was. When was the last time you seen a movie about slavery? — Jamie Foxx
We cannot turn our back and say that violence in films or anything that we do doesn't have a sort of influence. It does. — Jamie Foxx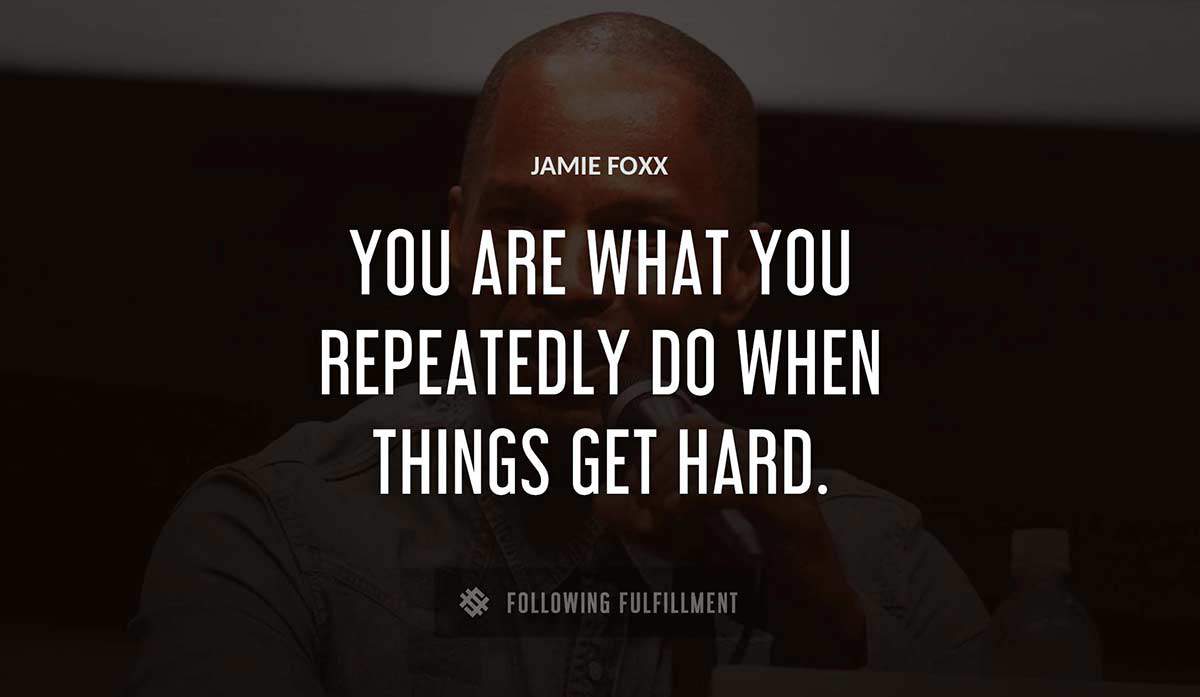 You are what you repeatedly do when things get hard. — Jamie Foxx
When your movie is hot, your options are crazy. — Jamie Foxx