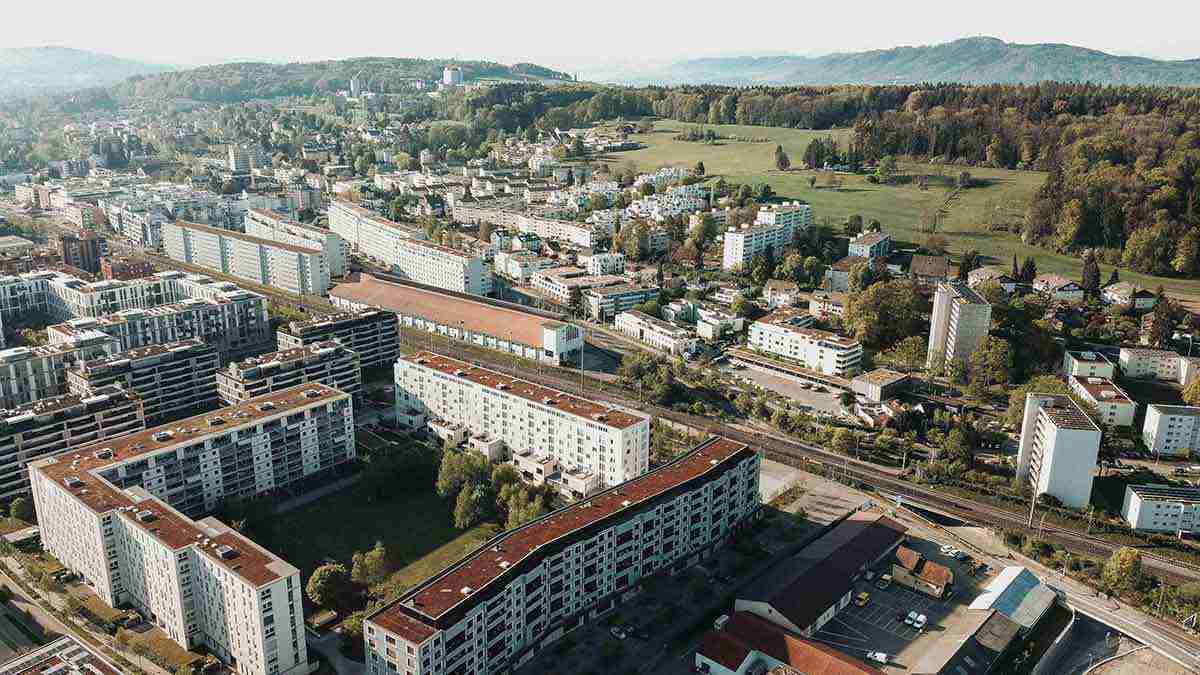 Harold Bloom is a professor of humanities and literary theory at Yale University. In this blog post, I will be discussing his quotes compilation.
Bloom was born in New York City on July 11th, 1930 to an Orthodox Jewish family as the youngest of three children. He attended public schools and then went to Yale where he graduated with a B.A., M.F.A., and Ph.D. He has written more than 20 books which include: The Anxiety of Influence (1973), Agon (1982), Omens of Millennium (1996), Ruin the Sacred Truths (2000), How To Read And Why(2000) and Genius: A Mosaic of One Hundred Exemplary Creative Minds(2002).
We are glad to present you the deepest phrases from Harold Bloom.
We are glad to present you the most inspiring Read, Reading, Literary, Shakespeare quotes from Harold Bloom, and much more.
Summary
HAROLD BLOOM QUOTES ON SHAKESPEARE
Shakespeare is universal. — Harold Bloom
Shakespeare will not make us better and will not make us worse, but he may allow us to overhear ourselves when we talk to ourselves. — Harold Bloom
I think Freud is about contamination, but I think that is something he learned from Shakespeare, because Shakespeare is about nothing but contamination, you might say. — Harold Bloom
Shakespeare is the true multicultural author. He exists in all languages. He is put on the stage everywhere. Everyone feels that they are represented by him on the stage. — Harold Bloom
Socrates, in Plato, formulates ideas of order: the Iliad, like Shakespeare, knows that a violent disorder is a great order. — Harold Bloom
In fact, it is Shakespeare who gives us the map of the mind. It is Shakespeare who invents Freudian Psychology. Freud finds ways of translating it into supposedly analytical vocabulary. — Harold Bloom
We all fear loneliness, madness, dying. Shakespeare and Walt Whitman, Leopardi and Hart Crane will not cure those fears. And yet these poets bring us fire and light. — Harold Bloom
HAROLD BLOOM QUOTES ON READING
The very best of all Merwin: I have been reading William since 1952, and always with joy. — Harold Bloom
Reading well is one of the great pleasures that solitude can afford you. — Harold Bloom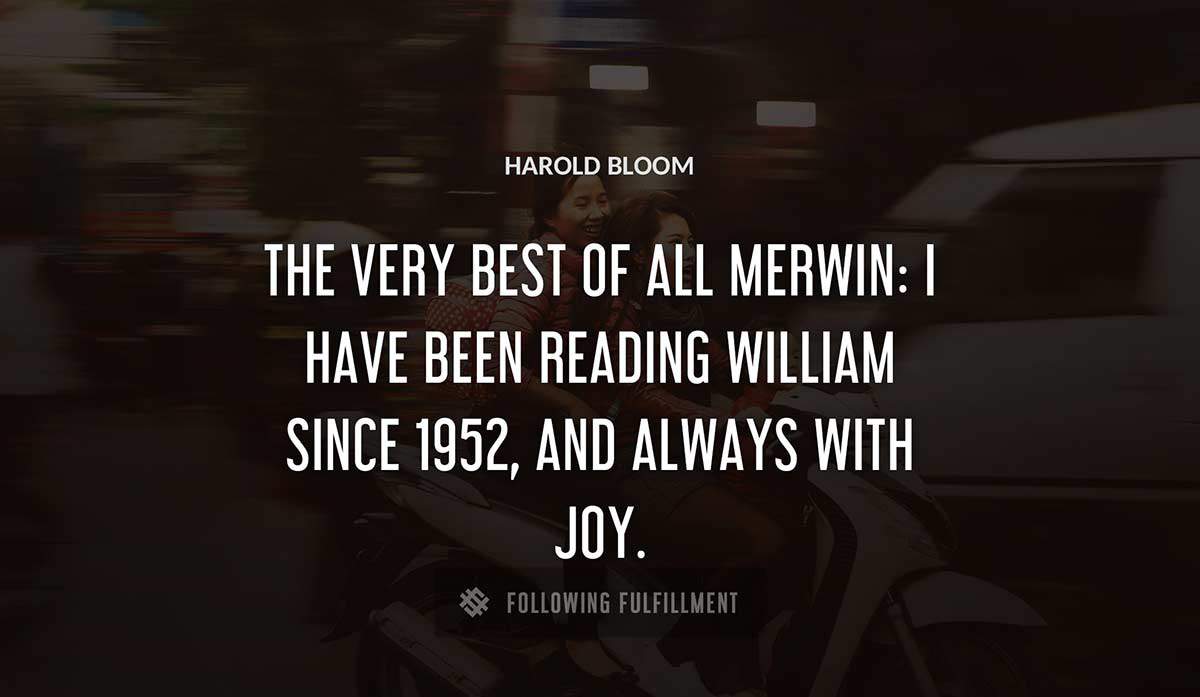 The art and passion of reading well and deeply is waning, but [Jane] Austen still inspires people to become fanatical readers. — Harold Bloom
I am not unique in my elegiac sadness at watching reading die, in the era that celebrates Stephen King and J.K. Rowling rather than Charles Dickens and Lewis Carroll. — Harold Bloom
Real reading is a lonely activity. — Harold Bloom
Criticism starts–it has to start–with a real passion for reading. It can come in adolescence, even in your twenties, but you must fall in love with poems. — Harold Bloom
Reading well makes children more interesting both to themselves and others, a process in which they will develop a sense of being separate and distinct selves. — Harold Bloom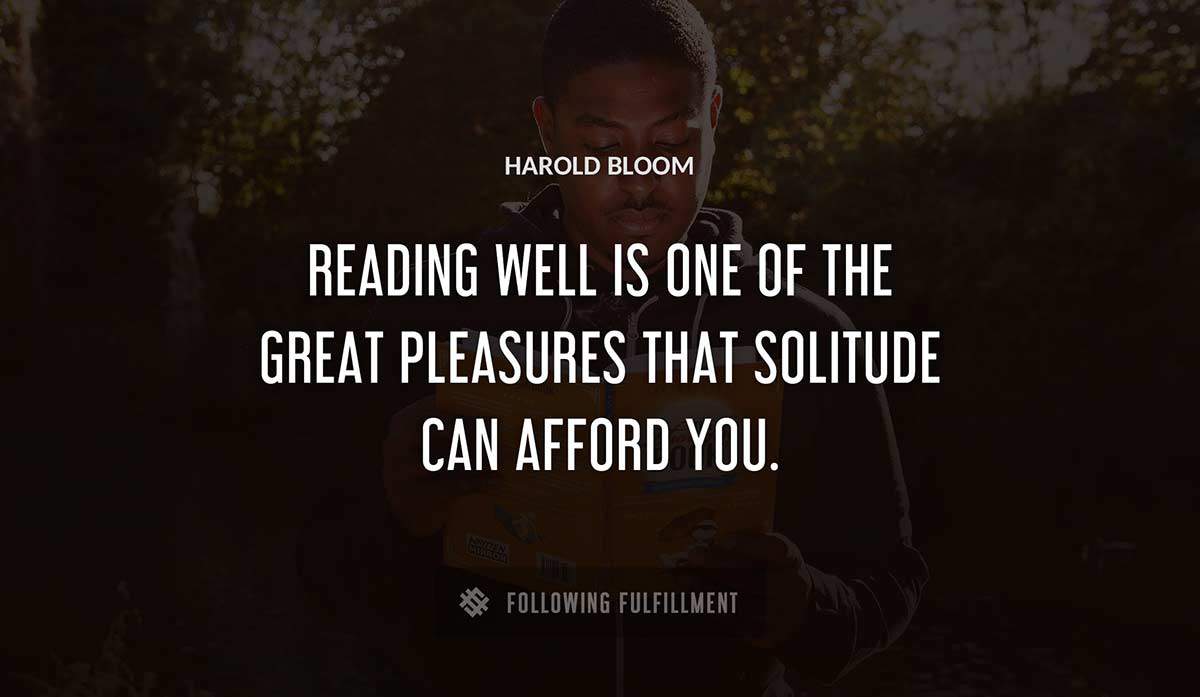 HAROLD BLOOM QUOTES ON LITERARY
At our present bad moment, we need above all to recover our sense of literary individuality and of poetic autonomy. — Harold Bloom
I would say that there is no future for literary studies as such in the United States. — Harold Bloom
I realized early on that the academy and the literary world alike–and I don't think there really is a distinction between the two–are always dominated by fools, knaves, charlatans and bureaucrats. — Harold Bloom
I don't believe in myths of decline or myths of progress, even as regards the literary scene. — Harold Bloom
Redundant Thematics
In Harold Bloom Statements
literary
poem
read
critic
literature
shakespeare
reading
HAROLD BLOOM QUOTES ON READ
We read, I think, to repair our solitude, though pragmatically the better we read, the more solitary we become. — Harold Bloom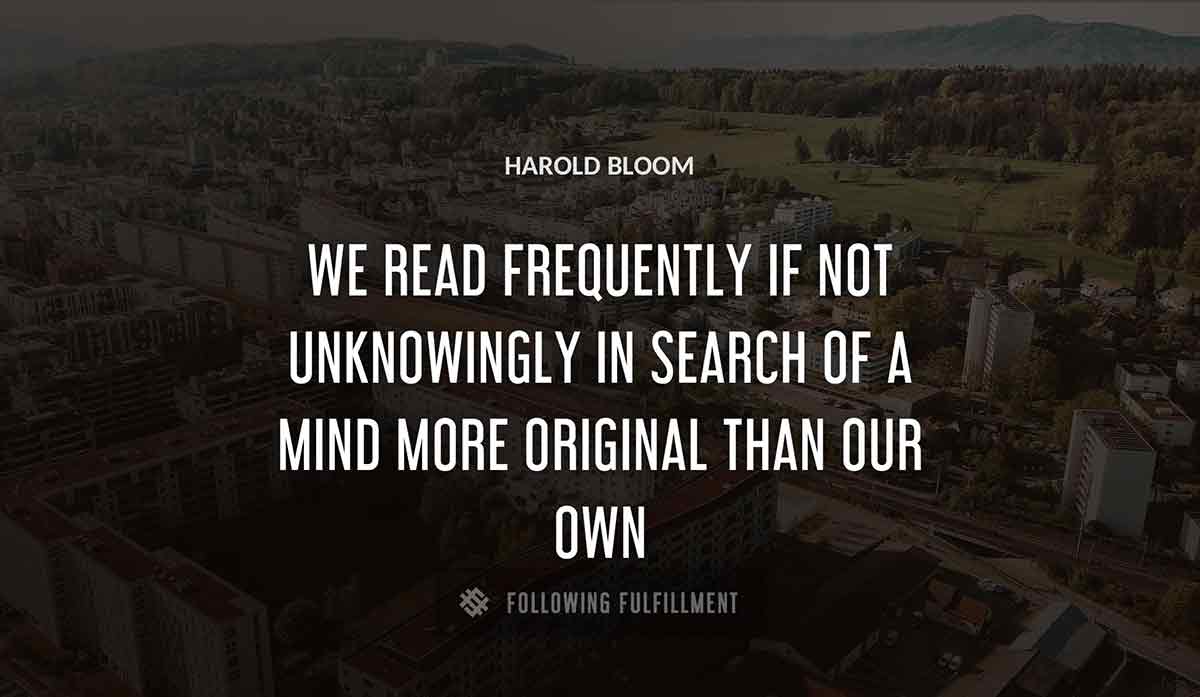 We read, frequently if not unknowingly, in search of a mind more original than our own. — Harold Bloom
In the finest critics one hears the full cry of the human. They tell one why it matters to read. — Harold Bloom
The morality of scholarship, as currently practiced, is to encourage everyone to replace difficult pleasures by pleasures universally accessible precisely because they are easier. — Harold Bloom
Inspiring Phrases From Harold Bloom
He can't think, he can't write. There's no discernible talent. — Harold Bloom
No poem, not even Shakespeare or Milton or Chaucer, is ever strong enough to totally exclude every crucial precursor text or poem. — Harold Bloom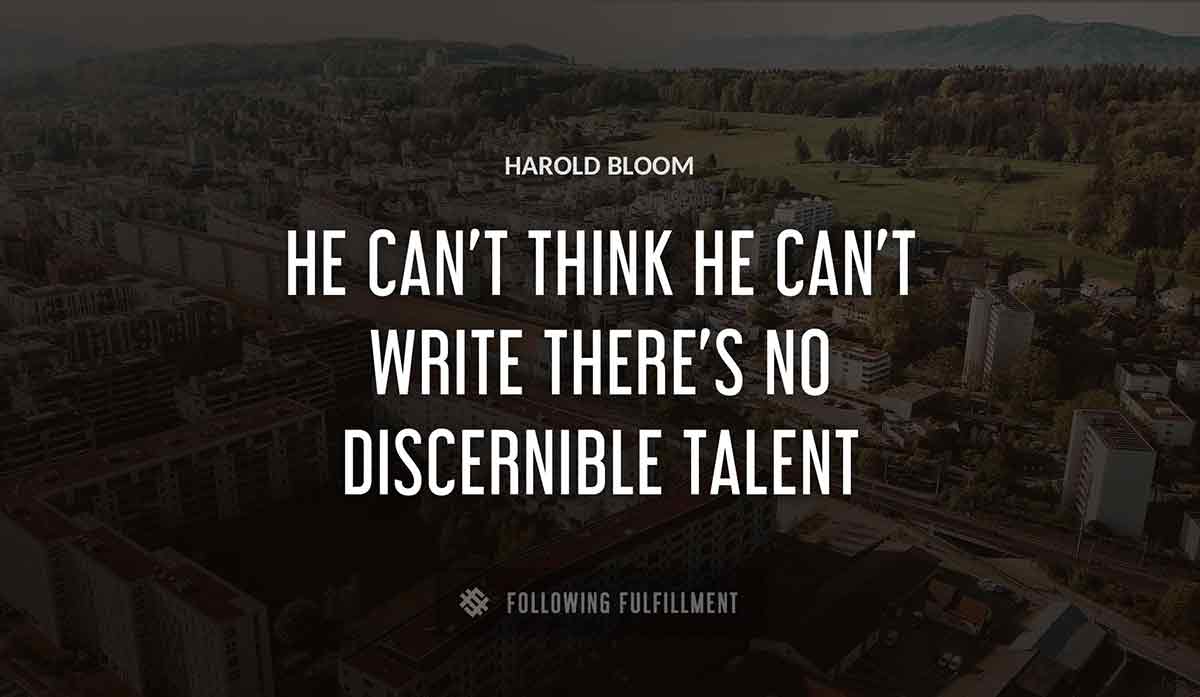 What we call a poem is mostly what is not there on the page. The strength of any poem is the poems that it has managed to exclude. — Harold Bloom
There is no method except yourself. — Harold Bloom
There is no God but God, and his name is William Shakespeare. — Harold Bloom
There is a God, and his name is Aristophanes. — Harold Bloom
A superb and dreadfully moving account of the glory and subsequent murder by the Romanians of the Jewish city in Odessa. . . . Odessa is both celebration and lament and equally impressive as both. — Harold Bloom