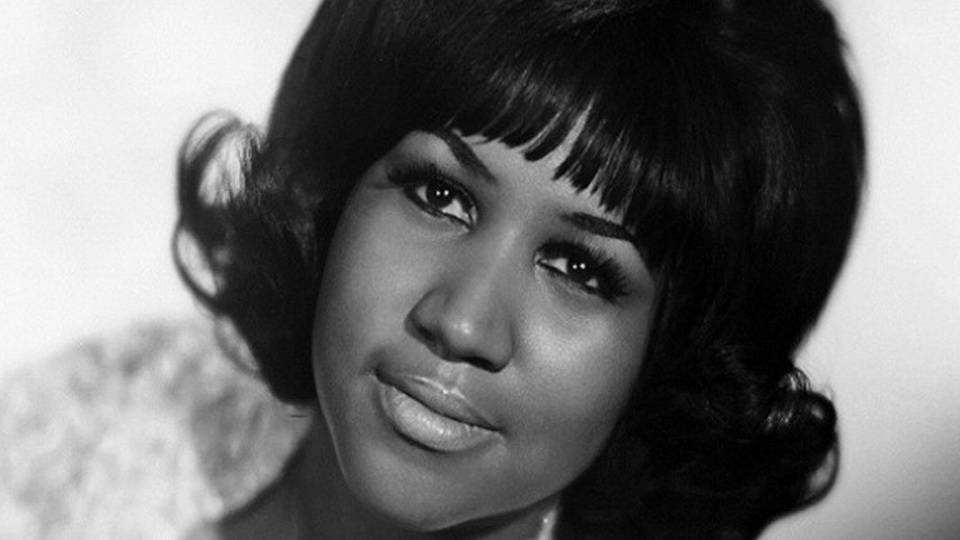 Aretha Franklin was born on March 25, 1942 in Memphis Tennessee. She is a singer and songwriter who has had her songs covered by many artists including Patti Labelle, Corinne Bailey Rae, Adele, Beyoncé as well as the Rolling Stones.
While she is best known for her soulful voice and gospel-oriented music that attracted both black and white audiences during the civil rights movement of the 1960s, she also recorded a large number of popular hits in other genres.
She died on August 16th 2018 at 76 years old from pancreatic cancer. Her legacy will live on through her music.

Here are the most known statements from Aretha Franklin.
Here are the deepest Soul, Music, Love, Women, Giving quotes from Aretha Franklin, and much more.
Summary
About Aretha Franklin
Born:
March 25, 1942
Died:
August 16, 2018
Occupation:
Singer, Songwriter, Actress, Pianist, Civil Rights Activist, Record Producer And More.
Years Active:
1960-2017
Origin:
Detroit, Michigan, U.S.
Genres:
Soul, R&B, Gospel, Jazz, Pop And More.
Instruments:
Vocals, Piano
Labels:
J.V.B, Columbia, Atlantic, Arista, Rca And More.
ARETHA FRANKLIN QUOTES ABOUT LOVE
When God loves you, what can be better than that? — Aretha Franklin
On the sly, scoping for love. — Aretha Franklin
The duet with Frank Sinatra, 'What Now My Love,' is one of my favorites. — Aretha Franklin
I love to sing. It's just a natural thing for me. — Aretha Franklin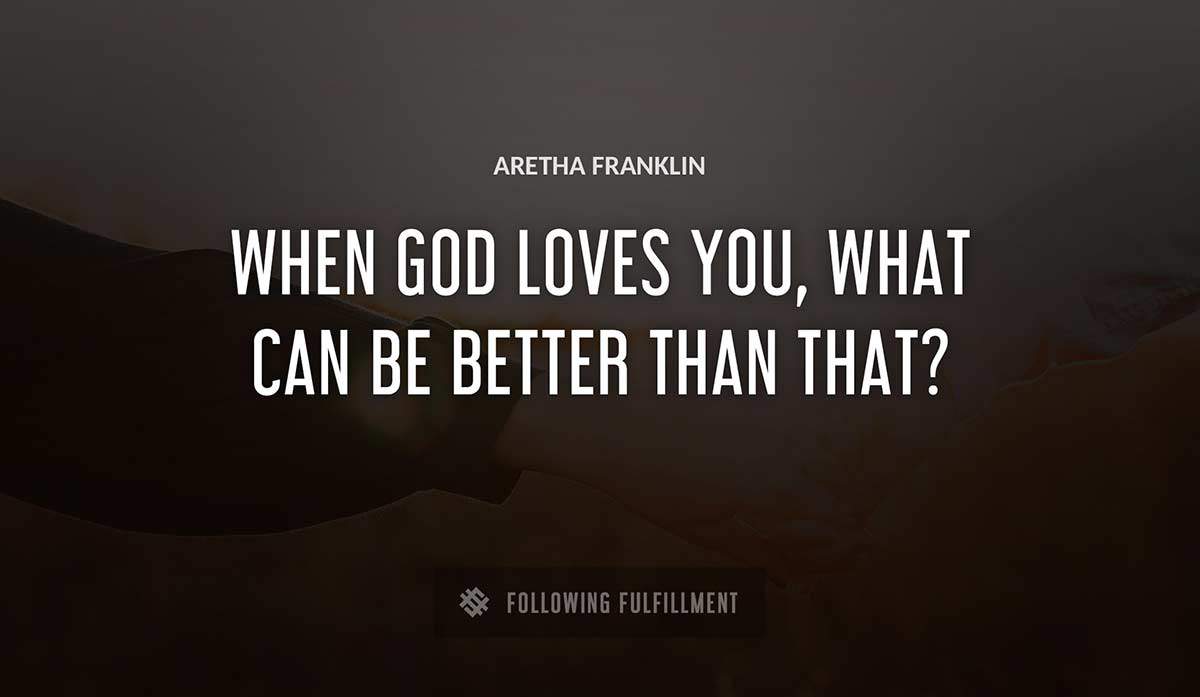 Now, occasionally I will still have that quarter pounder because I love fast food, but you have to keep it to a minimum. — Aretha Franklin
The love of my life? I'm much too young to answer that question. — Aretha Franklin
I love 'Anne of Green Gables.' I have for years. That's one of my favourite things. She's such a can–do kind of girl; that's why I'm crazy about her. — Aretha Franklin
My mentor was Clara Ward of the famous Ward gospel singers of Philadelphia. And my dad was my coach. He coached me. And just my natural love for music is what drove me. — Aretha Franklin
Clark Terry is an American Master. I love to listen to him, particularly 'Mumbles.' I was so delighted when we received degrees together, along with Edward Kennedy, at the New England Conservatory in 1997. — Aretha Franklin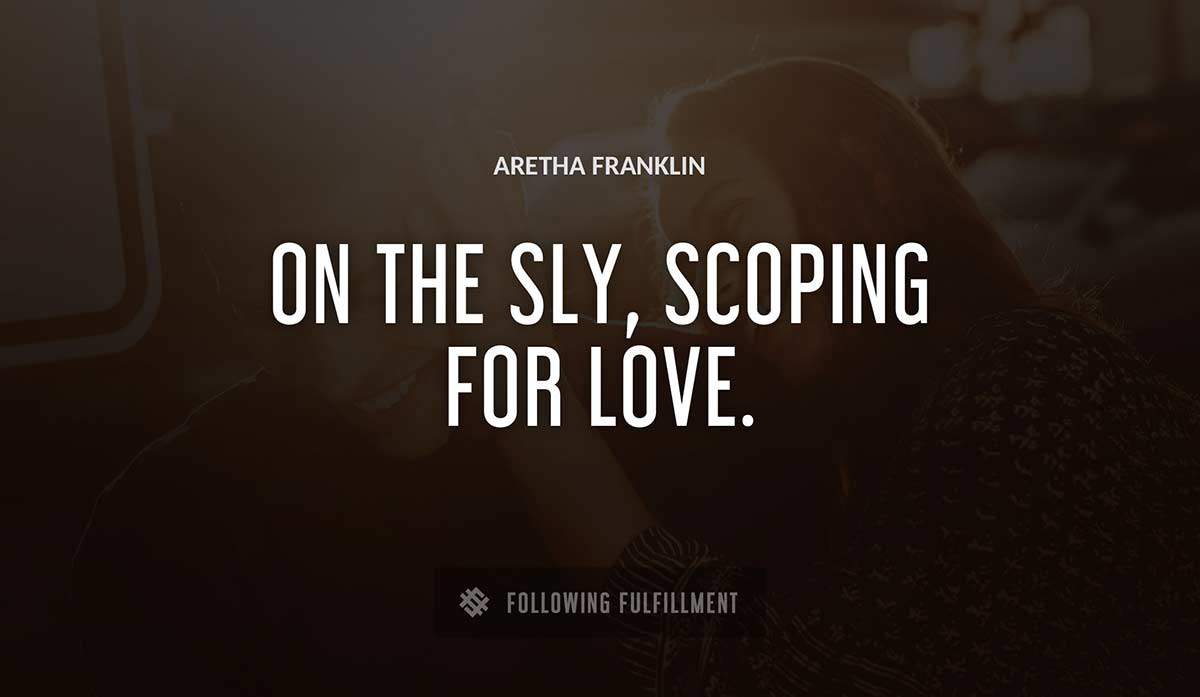 It's hard. When you love food, and when you've done a high energy concert, you know, a carrot is not gonna work. — Aretha Franklin
Falling out of love is like losing weight. It's a lot easier putting it on than taking it off. — Aretha Franklin
ARETHA FRANKLIN QUOTES ON WOMEN
The man who gets me is getting one hell of a woman. — Aretha Franklin
Women absolutely deserve respect. — Aretha Franklin
I've been around long enough for people to know who I am and what my contributions are. They know me as more than just an artist. I think they know me as a woman as well. — Aretha Franklin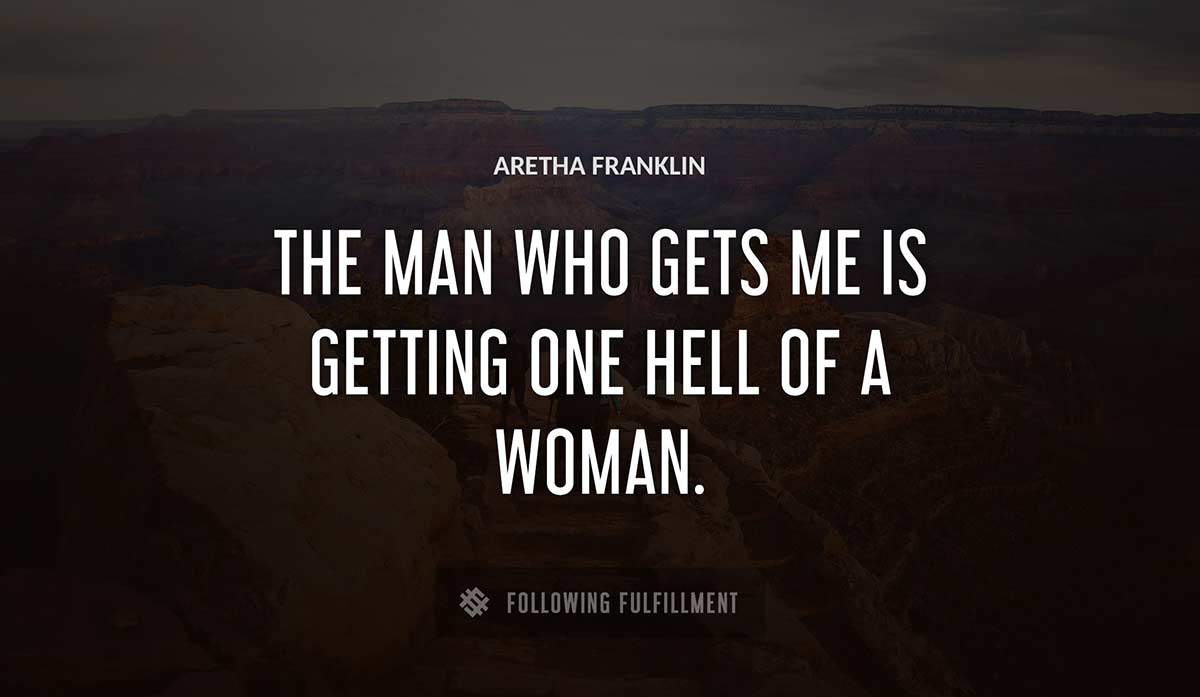 And I've been hurt hurt bad. I might be just twenty–six, but I'm an old woman in disguise twenty–six goin'on sixty–five. — Aretha Franklin
We all require and want respect, man or woman, black or white. It's our basic human right. — Aretha Franklin
I think women and children and older people are the three least–respected groups in our society. — Aretha Franklin
Where is Aretha Franklin from?


Although she was born in Memphis, Tennessee, Aretha Franklin spent most of her early years in Detroit, Michigan, with her mother, a gospel singer, and her father, a Baptist minister.

After her parents separated, Franklin remained with her father in Detroit. In 1960 she moved to New York City to pursue a career in secular music.
Source
Beyonce is a very hard–working woman. Astrologically, for whatever it's worth, she's a Virgo–like Michael Jackson, a hard worker. — Aretha Franklin
Women have broken through the glass ceiling, and they're now more and more in the power seats. — Aretha Franklin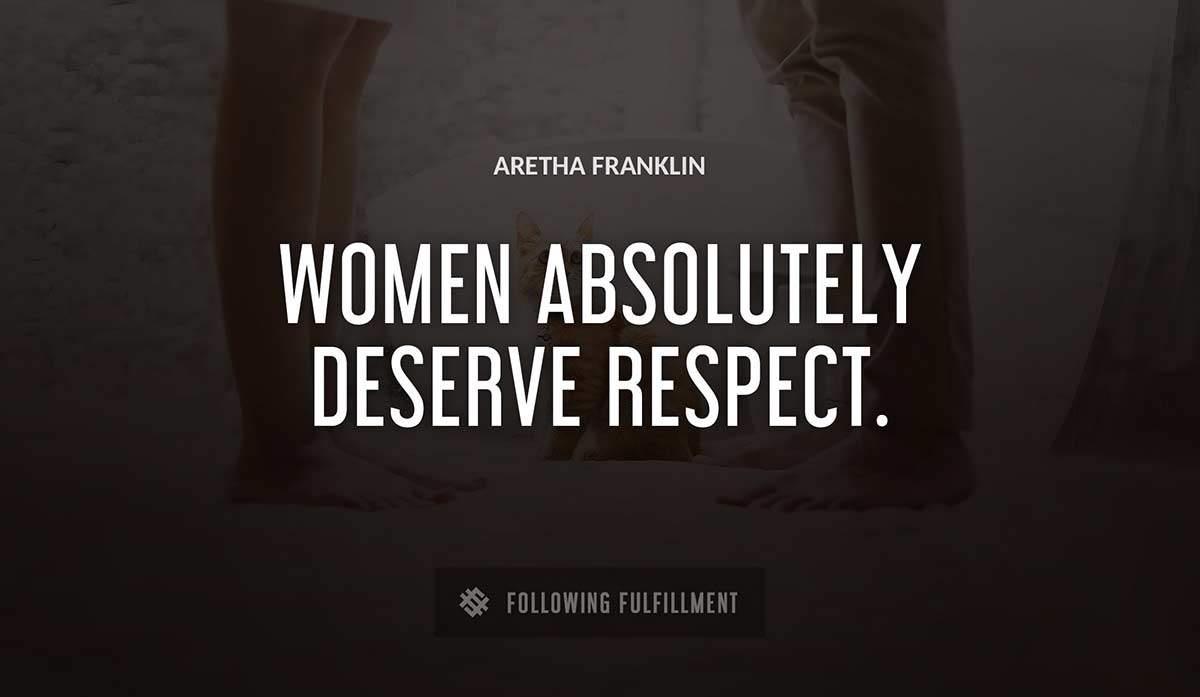 I'm really an old–fashioned girl–I like to be romanced. — Aretha Franklin
I'm the lady next door when I'm not on stage. — Aretha Franklin
ARETHA FRANKLIN QUOTES ABOUT MUSIC
I like Beyonce's music–some of it, not all of it. — Aretha Franklin
Politics are not my arena. Music is. — Aretha Franklin
In terms of helping people understand and know each other a little better, music is universal–universal and transporting. — Aretha Franklin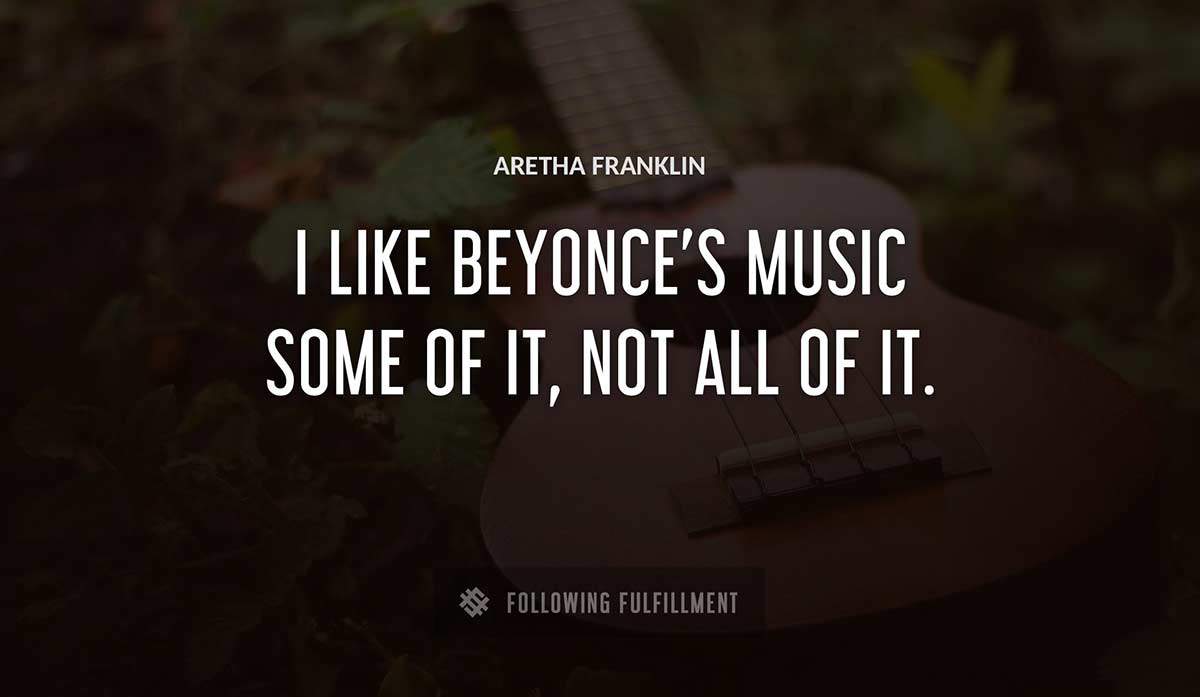 My heart is still there in gospel music. It never left . . . I'm gonna make a gospel record and tell Jesus I cannot bear these burdens alone. — Aretha Franklin
I like writing and don't confine myself to just the words or just the music. But I don't particularly write songs with myself in mind. — Aretha Franklin
Redundant Thematics
In Aretha Franklin Statements
sing
please
music
love
woman
give
soul
gospel
natural
church
We didn't have music videos. You weren't an overnight sensation. You had to work at it and learn your craft: how to take care of your voice, how to pace your concerts, all that trial and error. — Aretha Franklin
I remember singing around the house to records that were playing. All kinds of music. And the great James Cleveland was often in our house, and I grew up with his sound as well. — Aretha Franklin
Music changes, and I'm gonna change right along with it. — Aretha Franklin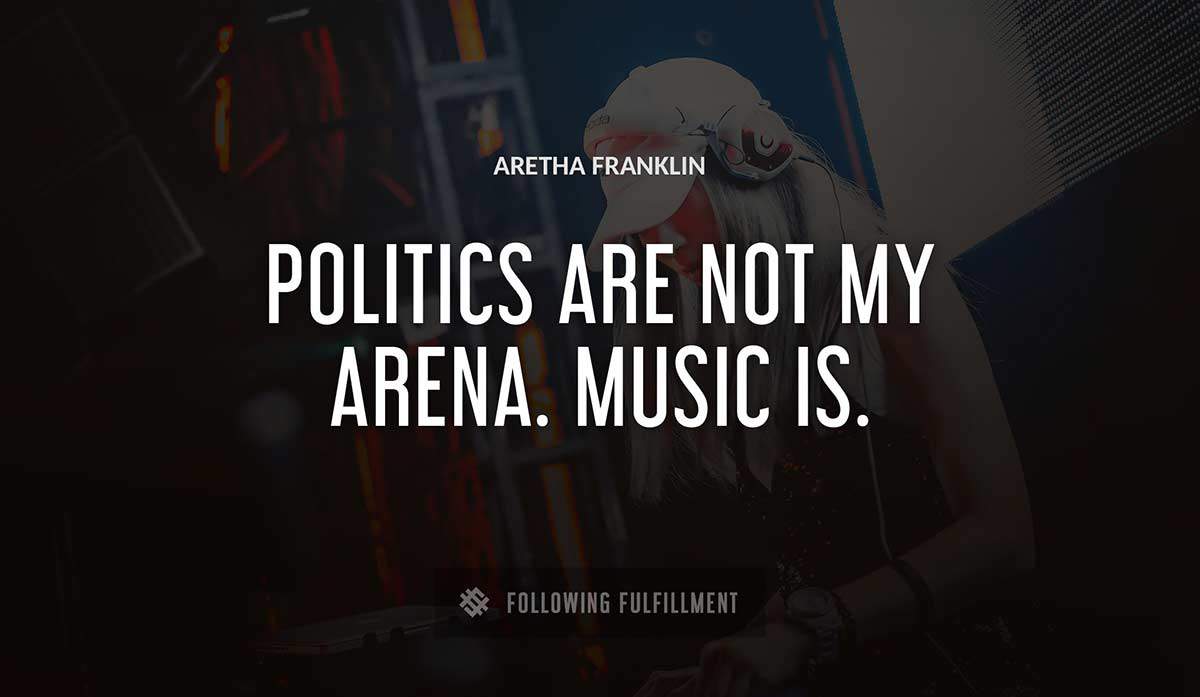 What is auto–tune? I don't even know what auto–tune is. — Aretha Franklin
ARETHA FRANKLIN QUOTES ON THE SOUL
If a song's about something I've experienced or that could've happened to me it's good. But if it's alien to me, I couldn't lend anything to it. Because that's what soul is all about. — Aretha Franklin
Soul is a constant. It's cultural. It's always going to be there, in different flavors and degrees. — Aretha Franklin
Judy Garland is a singer with a capital S. And talk about soul. This woman was soul personified. Judy Garland is a class by herself. — Aretha Franklin
Parents have to really talk to their children before they leave home. — Aretha Franklin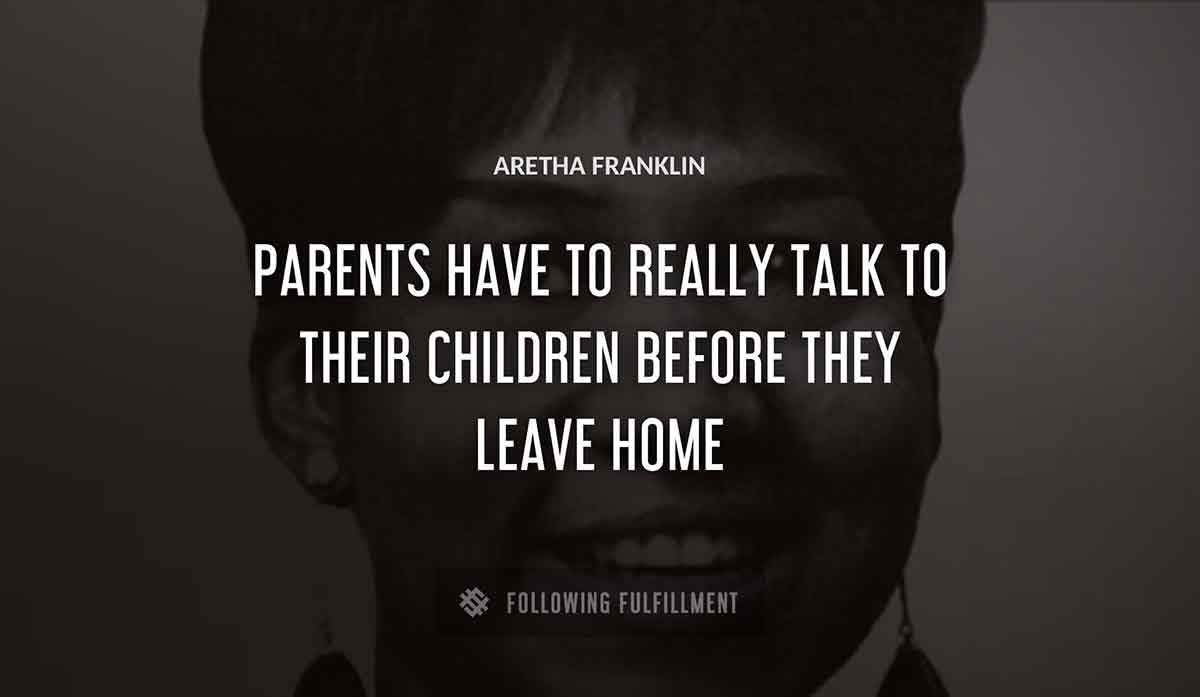 ARETHA FRANKLIN QUOTES ABOUT GIVING
People really don't have to give you anything, so appreciate what people give you. — Aretha Franklin
Besides, she likes Judy Garland and knows that if she sings a Judy Garland song, she's gonna sing it better than Judy ever could. That gives Aretha great satisfaction. — David Ritz
People really don't have to give you anything, so appreciate what people give you. And just don't let that go to your head, whatever it is they give you. — Aretha Franklin
The milk of kindness flows through my body, I shall follow Jesus to the Taco Bell and give thanks. — Aretha Franklin
I guess I could've been a prima ballerina. Or a nurse. Aretha Nightingale! — Aretha Franklin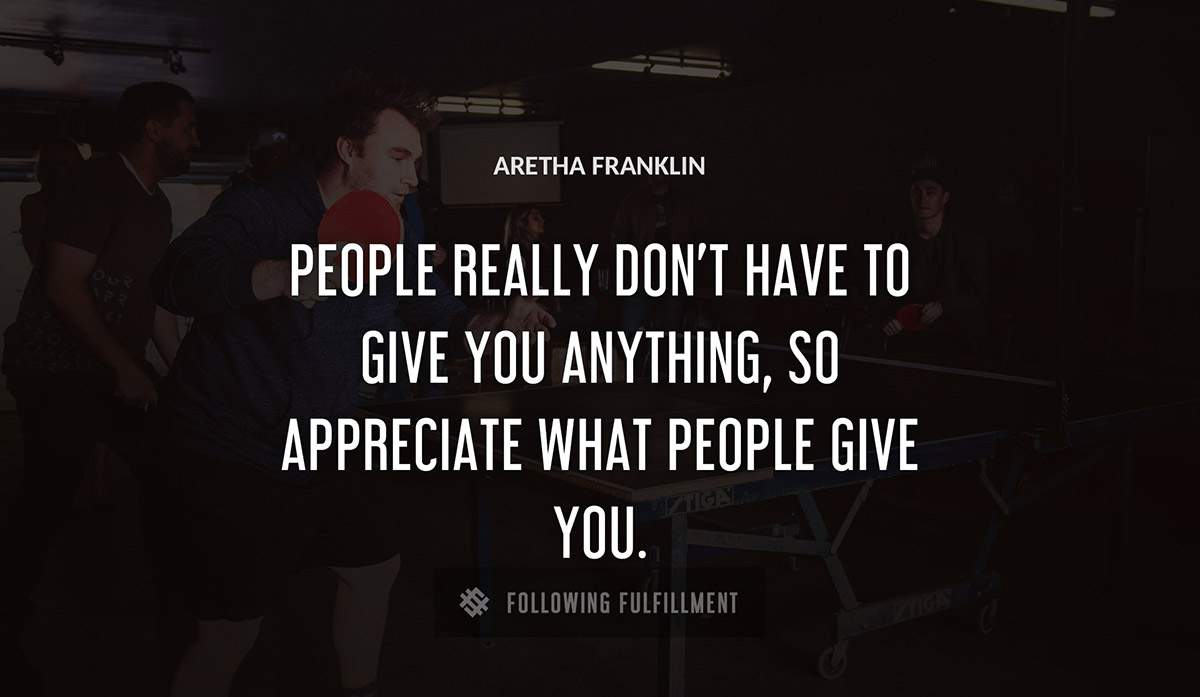 It's very satisfying. To perform the way you want to. And the way you know that you can. — Aretha Franklin