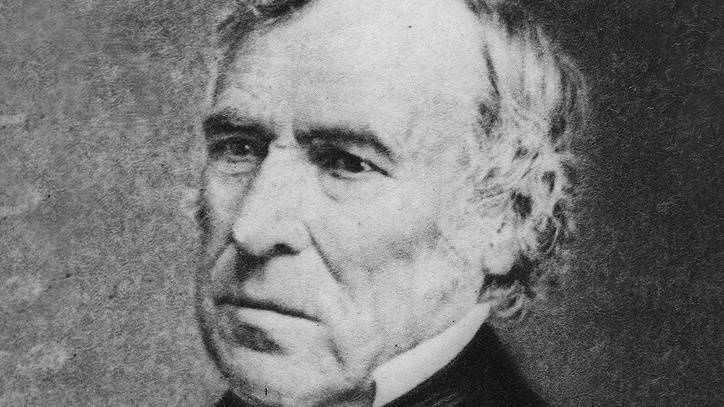 Corrie ten Boom was a Dutch humanitarian and author who, along with her father and sister, helped save many Jews from the Holocaust. Despite enduring great personal tragedy and adversity, Ten Boom remained committed to helping others and sharing her best quotes in the hope of inspiring others to do the same. Her story is an inspiration to entrepreneurs everywhere, showing that even when times are tough, it is possible to achieve great things. Her life's work provides a powerful reminder that no obstacle is too big to overcome if you have enough determination and courage.
Discover the strongest Duty quotes from Zachary Taylor, and much more.
Summary
About Zachary Taylor
Born:
November 24, 1784
Died:
July 9, 1850
Cause Of Death:
Stomach Disease
Political Party:
Whig
Occupation:
Military Officer
Awards:
Congressional Gold Medal, Thanks Of Congress
Branch/Service:
United States Army
Years Of Service:
1808-1849
Rank:
Major General
Battles/Wars:
War Of 1812 Siege Of Fort Harrison Battle Of Credit Island, Siege Of Fort Harrison, Battle Of Credit Island, Black Hawk War, Second Seminole War Battle Of Lake Okeechobee, Battle Of Lake Okeechobee And More.
Battles/Wars:
War Of 1812 Siege Of Fort Harrison Battle Of Credit Island, Siege Of Fort Harrison, Battle Of Credit Island, Black Hawk War
ZACHARY TAYLOR QUOTES ON DUTY
In all disputes between conflictIng governments it is our Interest not less than our duty to remaIn strictly neutral.. — Zachary Taylor
I have always done my duty. I am ready to die. My only regret is for the friends I leave behind me. — Zachary Taylor
For more than a quarter of a century on active duty, my house has been my tent, and my home the battlefield. — Zachary Taylor
In the discharge of duties my guide will be the Constitution, which I this day swear to preserve, protect, and defend. — Zachary Taylor
My duty to the army and to the republic whose battles we were waging forbade me assuming a position of seeming hostility to any portion of the brave men under my command. — Zachary Taylor
Inspiring Phrases From Zachary Taylor
I hope some compromise will be entered into between the two parties, slavery & antislavery, which will have the effect of allaying violent passions on both sides. — Zachary Taylor
I would not be the mere President of a Party. I feel bound to administer the government untrammeled by party schemes. — Zachary Taylor
Stop your nonsense and drink your whiskey! — Zachary Taylor
I am not a party candidate, and if elected cannot be President of a party, but the President of the whole people. — Zachary Taylor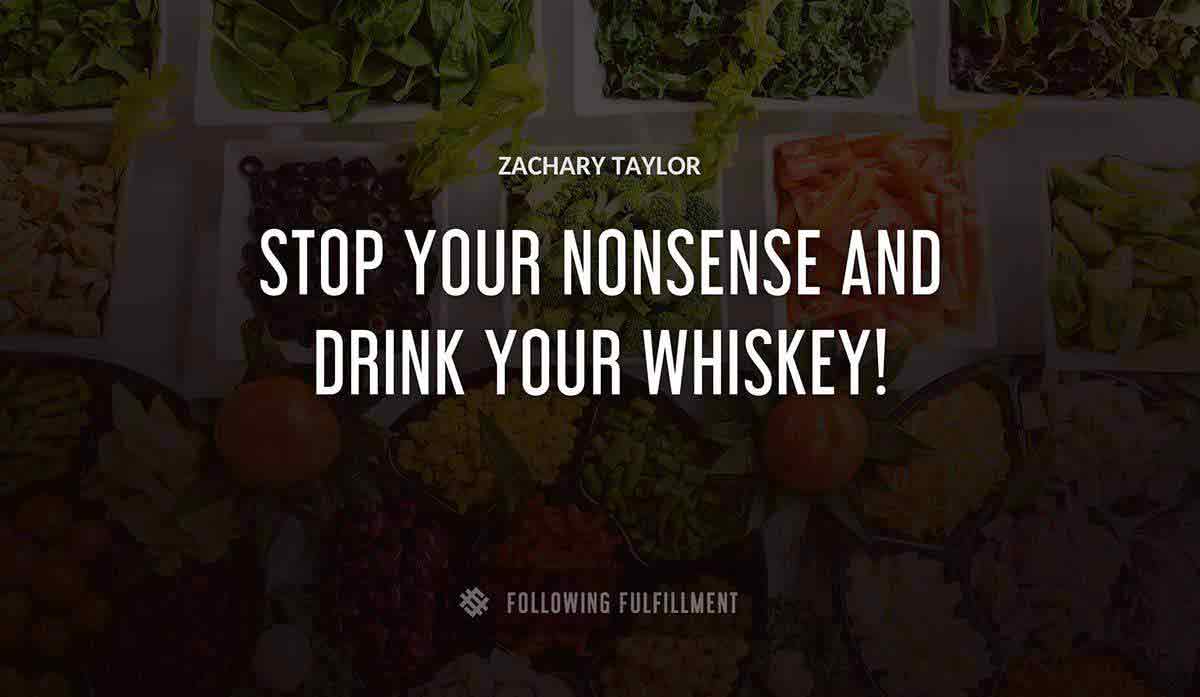 I regret nothing, but I am sorry that I am about to leave my friends. — Zachary Taylor
My life has been devoted to arms, yet I look upon war at all times, and under all circumstances, as a national calamity to be avoided if compatible with national honor. — Zachary Taylor
Never judge a stranger by his clothes. — Zachary Taylor
Various Statements From Zachary Taylor
If elected, I would not be the mere president of a party–I would endeavor to act independent of party domination and should feel bound to administer the government untrammeled by party schemes. — Zachary Taylor
Redundant Thematics
In Zachary Taylor Statements
I cannot in any case permit myself to be brought before the people, exclusively, by any of the political parties that now so unfortunately divide our country, as their candidate for office. — Zachary Taylor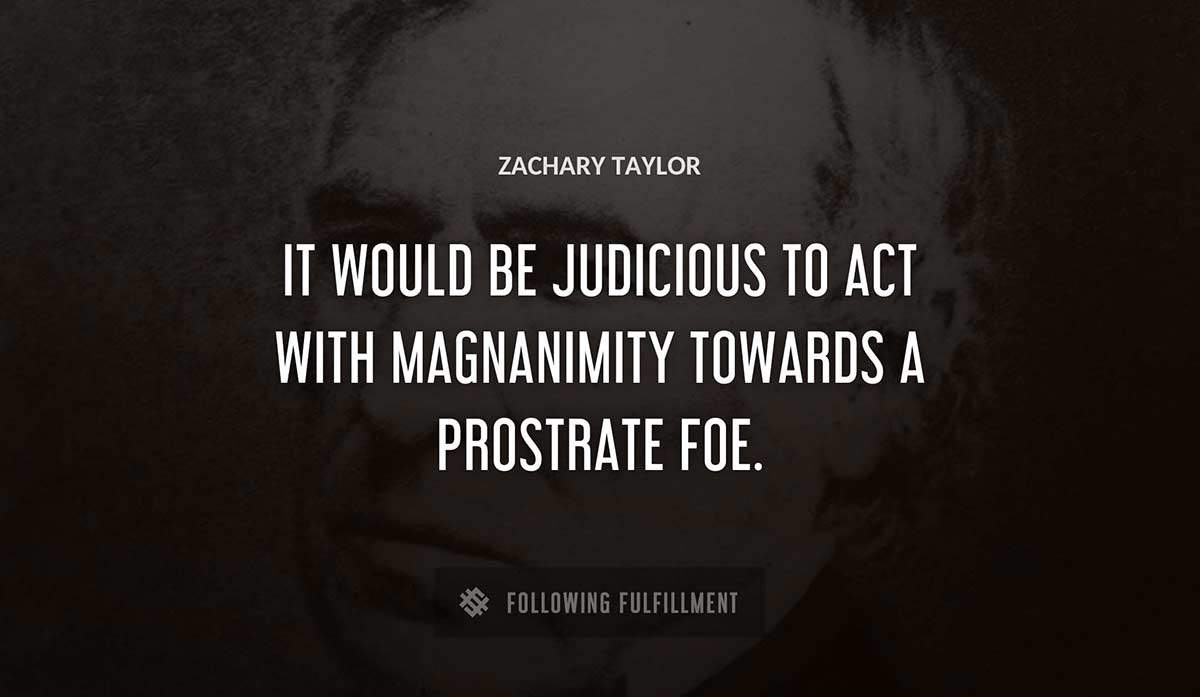 It would be judicious to act with magnanimity towards a prostrate foe. — Zachary Taylor
Economy I consider a virtue & should be practiced by all; there is certainly no way in which money can be laid out than in the education of children. — Zachary Taylor
I congratulate you, my fellow–citizens, upon the high state of prosperity to which the goodness of Divine Providence has conducted our common country. — Zachary Taylor
My wife was as much of a soldier as I was. — Zachary Taylor
In no case can I permit myself to be a candidate of any party or yield myself to any party schemes. — Zachary Taylor