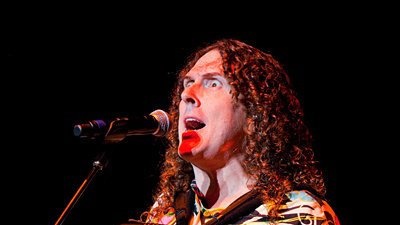 What do you think of when you hear the name Weird Al Yankovic? For many people, the first thing that comes to mind is his catchy parodies of popular songs. But what most people don't know about Weird Al is that he is a successful entrepreneur who has built an empire on his own terms. In this blog post, we will take a look at the life and career of Weird Al Yankovic, and learn some lessons from his journey.
Discover the most known Music, Album, Life, Parody quotes from Weird Al Yankovic, and much more.
Summary
About Weird Al Yankovic
Born:
October 23, 1959
Origin:
Lynwood, California, U.S.
Genres:
Comedy, Parody, Polka, Geek Rock
Occupation:
Singer, Rapper, Songwriter, Musician, Record Producer, Satirist And More.
Instruments:
Vocals, Accordion, Keyboards, Harmonica, Theremin, Tambourine And More.
Years Active:
1976-Present
Labels:
Rock 'N Roll, Capitol, Placebo, Tk, Scotti Brothers, Volcano And More.
Associated Acts:
Dr. Demento, Jon Schwartz, Jim West
Website:
weirdal.com
WEIRD AL YANKOVIC QUOTES ON PARODY
I can't get too offended when somebody parodies me. — Al Yankovic
I don't watch a lot of other people's parodies because I don't want to be unduly influenced. — Al Yankovic
There are a lot of songs that would ostensibly be a good candidate for parody, yet I can't think of a clever enough idea. — Al Yankovic
I make charts of songs that are good candidates, good targets, so to speak. Then I try to come up with ideas for parodies. And 99% of those ideas are horrible. — Al Yankovic
My personal taste doesn't enter into it a lot when I make my decisions as to what to parody. — Al Yankovic
I enjoy all kinds of music. But it is kind of strange when I do parodies, instead of setting up drums and guitar amps. — Al Yankovic
My process for the parodies is that I get an idea for a song and then get approval from the artist and then go in and record it and probably try to get it out as soon as possible. — Al Yankovic
At this point I've got a bit of a track record. So people realize that when 'Weird Al' wants to go parody, it's not meant to make them look bad… it's meant to be a tribute. — Al Yankovic
It's hard to really articulate what the parameters are that make one song parody–able and another song not, but if I can come up with a good enough idea for it, I go for it, and if not, then I have to move on. — Al Yankovic
So that's why one of my rules of parody writing is that it's gotta be funny regardless of whether you know the source material. It has to work on its own merit. — Al Yankovic
WEIRD AL YANKOVIC QUOTES ON ALBUM
Probably 90 percent of my albums have polka medleys. — Al Yankovic
In the '80s, I was putting out an album virtually every year, I think mostly based on fear–that if I didn't, people would soon forget about me. — Al Yankovic
I'm free to do what I please, I'm probably not going to do albums. Just because I think releasing tracks as singles is a better way for me to stay topical. — Al Yankovic
Buy our album, were Nirvana, a garage band from Seattle. Well, it sure beats raising cattle. — Al Yankovic
People say releasing an album is like giving birth, but it's more like having a gallbladder operation. — Al Yankovic
One of the hardest things I've had to deal with in my career is keeping my material topical even though I only release albums every three or four years. — Al Yankovic
WEIRD AL YANKOVIC QUOTES ON LIFE
I know now that everything I write, I'm going to put out, and I'll have to live with it for the rest of my life. — Al Yankovic
As a kid, I certainly never thought I would get to spend my life doing something fun. — Al Yankovic
I mean, I hate to gloat, but I'm extremely satisfied with my position in life and the way things have worked out for me. — Al Yankovic
I was a huge fan of 'Mad' magazine when I was 11, 12, 13 years old. I'd scour used bookstores trying to find back issues, and I'd wait at the newsstand for a new issue to come out. My life revolved around it. — Al Yankovic
It was difficult to get into my friends' rock bands when I was a teenager. They somehow didn't see the need for an accordion player. That's when I realized that I had to find my own path in life. — Al Yankovic
As my father used to tell me, the only true sign of success in life is being able to do for a living that which makes you happy. — Al Yankovic
I have a long–standing history of respecting artists' wishes. — Al Yankovic
I'm known for being an up, high–energy, and optimistic kind of guy. — Al Yankovic
WEIRD AL YANKOVIC QUOTES ABOUT MUSIC
People never ask people doing serious music, 'Do you ever think about doing funny music?' — Al Yankovic
Whenever I do a parody it's not meant to make you hate anybody's music really. — Al Yankovic
Right now I'm listening to a lot of Top 40 music, because THAT'S MY JOB. — Al Yankovic
There's enough people that do unfunny music. I'll leave the serious stuff to Paris Hilton and Kevin Federline. — Al Yankovic
When I started out, I didn't feel like I was really accepted in the music or comedy communities, and I was somewhere on the edge, but now I feel like I'm accepted in both, which is extremely gratifying. — Al Yankovic
Sometimes I get, 'Have you ever thought about doing real music?' I like to think the music I do is real, it just happens to be funny. — Al Yankovic
I like the guitar–driven music of Nirvana at its peak. At that point, I thought there was a lot of really exciting music coming out. — Al Yankovic
A lot of rap songs don't usually have a lot of melody per se. — Al Yankovic
Inspiring Phrases From Weird Al Yankovic
Somebody will come up to me after a show and have me sign their arm, and the next time I see them my autograph has been permanently inscribed on their arm. — Al Yankovic
I don't really look at myself as the kind of person who craves attention, but I've never been to therapy so there's probably a lot of stuff about myself that I don't know. — Al Yankovic
I'll be mellow when I'm dead. — Al Yankovic
Redundant Thematics
In Weird Al Yankovic Statements
year
parody
music
time
life
album
I dated Siamese twins, I slept with Big Foot, too. Get me on Sally Jesse, put me on Donahue. — Al Yankovic
I think I'm equally as abusive as the editors normally are for the 'Letters and Tomatoes' column, which is the fan mail part of MAD Magazine and an ongoing feature. — Al Yankovic
I'm an ugly girl, My face makes you hurl, Sad I have it, I should bag it. Acne everywhere, Unwanted facial hair. I'm a relation to Frankenstein's creation. — Al Yankovic
People that were a little nerdy in high school would look up to me and know it gets better. — Al Yankovic
Various Statements From Weird Al Yankovic
I knew we were having problems when you put those piranhas in my bathtub again. — Al Yankovic
You got me stranded on the bungee tower of love. — Al Yankovic
I like to think that I've gotten better at what I do. I spend more time and pay more attention to detail album after album. But pretty much it's stayed the same. — Al Yankovic
So I'm one of the few celebrities that got to do a repeat performance on 'The Simpsons,' which I'm very flattered by. — Al Yankovic
As much as people are griping about the Internet taking sales away from artists, it's been a huge promotional tool for me. — Al Yankovic
I'm still a geek on the inside, that's the important thing. — Al Yankovic
You can play some schlock like New Kids On the Block. — Al Yankovic
More Phrases From Weird Al Yankovic
As a wise man once said, 'April Fools Day is for amateurs. You NEVER need an excuse to mess with people's heads. — Al Yankovic
I'll bet every great thinker and leader we've got Could see all kinds of things other people could not! So then why get upset if somebody like me Tries to look at the world just a bit differently? — Al Yankovic
Every night for dinner we had a big chunk of dirt. — Al Yankovic
I guess I lost a little bit of self–esteem that time that you made it with the whole hockey team. — Al Yankovic
I've learned how to use my spam filter pretty effectively. — Al Yankovic
I'm watching the charts every week and hoping something will pop into my head. — Al Yankovic
I think my chances of ever making it into the Rock & Roll Hall Of Fame are about as good as Milli Vanilli's. — Al Yankovic
Deeper Quotes From Weird Al Yankovic
It becomes more important to me as time goes on to make every album the best thing I've ever done, so it's a lot of self–imposed pressure that also kind of slows me down a bit. — Al Yankovic
I do a lot of different things, sometimes at the same time, and it's very difficult to figure out where I fit. — Al Yankovic
Kind of wish I was dead. Maybe, I'll blow my brains out, mama, or maybe I'll go bowling. — Al Yankovic
I can bend paper clips into the shapes of small animals. — Al Yankovic
Nows the time to go for all the gusto you can grab. You'll have plenty of time to be low–key when you're laid out on the slab. — Al Yankovic
I was abducted by some aliens from space who kind a looked like Jamie Farr. — Al Yankovic
You still have Top 40 radio now, but it's 40 different stations. There aren't many hits that everybody knows, and there aren't many real superstars. — Al Yankovic
WEIRD AL YANKOVIC Quotes Take Away
Weird Al Yankovic is a musical genius with a great sense of humor. His songs are not only catchy and well-written, but they also make you think. The lyrics are often clever and thought-provoking, and they offer some valuable life lessons. We hope you've enjoyed reading these quotes as much as we enjoyed finding them. If you want to learn more about marketing or SEO, be sure to check out our online courses. We have something for everyone, regardless of your experience level or knowledge base.