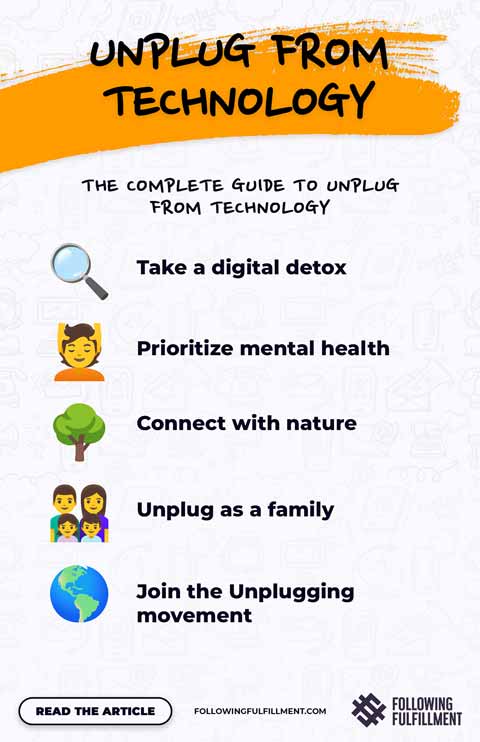 Introduction: The Importance of Unplugging from Digital Devices
Why should you consider unplugging from technology?
In today's world, it's hard to imagine life without technology. We rely on our devices for communication, entertainment, and work. However, there are times when unplugging from technology can be beneficial for our mental and physical health. In this guide, we explore why you should consider taking a break from technology and the benefits it can bring.
The Benefits of Unplugging
Unplugging from technology can bring numerous benefits to our mental and physical health. Firstly, it allows us to be present in the moment and connect with the world around us, improving our relationships and reducing stress levels. Secondly, it can improve our sleep quality by reducing exposure to blue light emitted by screens. Thirdly, it can boost our creativity and productivity by allowing us to focus on one task at a time without distractions. Lastly, it can reduce feelings of anxiety and depression, as constant notifications and social media updates can be overwhelming and contribute to negative emotions. Overall, taking breaks from technology and engaging in activities such as reading, spending time in nature, or practicing mindfulness can lead to a healthier and more fulfilling lifestyle.
Understanding the Unplugging Movement
The unplugging movement, also known as digital detox, is a growing trend aimed at reducing dependence on technology and social media. This movement encourages individuals to take a break from their electronic devices and engage in activities that don't involve screen time. The benefits of unplugging include improved sleep, reduced stress levels, increased productivity, and stronger relationships. Unplugging can be achieved through various methods, such as setting aside designated device-free time, going on a technology-free vacation, or participating in digital detox retreats. It's important to note that unplugging doesn't mean completely eliminating technology from our lives, but rather finding a healthy balance and setting boundaries for its use. By disconnecting from technology, we can reconnect with ourselves and the world around us.