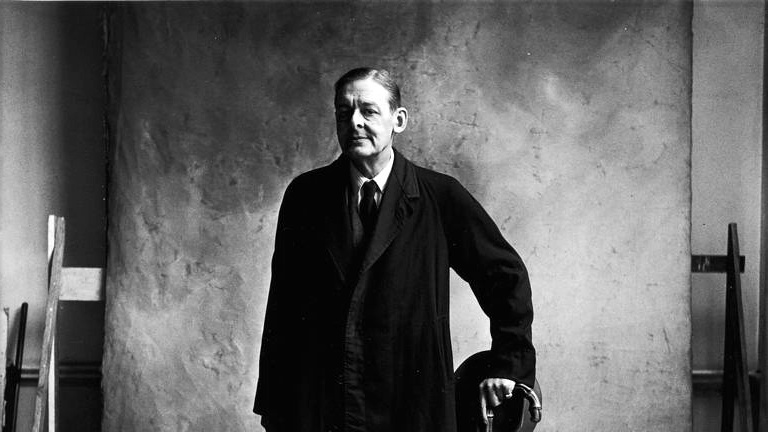 Ts Eliot was one of the most influential poets of the 20th century. In this quotes compilation, we will explore his life and work, and see how he helped to shape modern poetry. We will also look at some of his famous poems, such as The Waste Land and The Love Song of J. Alfred Prufrock.
We are glad to present you the most inspiring Poet, Beginning, Knowledge, Lost, Time, Life, Light Love quotes from Ts Eliot, and much more.
Summary
About Ts Eliot
Born:
26 September 1888
Died:
4 January 1965
Occupation:
Poet, Essayist, Playwright, Publisher, Critic And More.
Citizenship:
American
Education:
Harvard University Merton College, Oxford
Period:
1905-1965
Literary Movement:
Modernism
Notable Works:
"The Love Song Of J. Alfred Prufrock"
Notable Awards:
Nobel Prize In Literature
TS ELIOT QUOTES ON LIFE
To do the useful thing, to say the courageous thing, to contemplate the beautiful thing: that is enough for one man's life. — T. S. Eliot
Tradition: how the vitality of the past enriches the life of the present. — T. S. Eliot
It is worth while dying, to find out what life is. — T. S. Eliot
It seems just possible that a poem might happen to a very young man: but a poem is not poetry–That is a life. — T. S. Eliot
Life is long between the desire and the spasm. — T. S. Eliot
There is one who remembers the way to your door: Life you may evade, but Death you shall not. — T. S. Eliot
I have measured out my life with coffee spoons. — T. S. Eliot
Where is the Life we lost in living? — T. S. Eliot
Our lives are mostly a constant evasion of ourselves, and of our visible, sensible world. — T. S. Eliot
I am tired with my own life and the lives of those after me, I am dying in my own death and the deaths of those after me. — T. S. Eliot
Finding a way to live the simple life is one of life's supreme complications. — T. S. Eliot
Books. Cats. Life is good. — T.S. Eliot
Men dislike being awakened from their death in life. — T. S. Eliot
For I have known them all already, known them all–Have known the evenings, mornings, afternoons, I have measured out my life with coffee spoons. — T. S. Eliot
At the violet hour, when the eyes and back Turn upward from the desk, when the human engine waits Like a taxi throbbing waiting I Tiresias, though blind, throbbing between two lives. — T. S. Eliot
If you haven't the strength to impose your own terms upon life, then you must accept the terms it offers you. — T. S. Eliot
Gradually we come to admit that Shakespeare understands a greater extent and variety of human life than Dante; but that Dante understands deeper degrees of degradation and higher degrees of exaltation. — T. S. Eliot
Where was T.S. Eliot educated?
T. S. Eliot attended Smith Academy, St. Louis, and Milton Academy, Massachusetts. He received a B. A. from Harvard in 1909.
He spent the year 1910–11 in France at the Sorbonne and then returned to Harvard.

Source
An election is coming. Universal peace is declared and the foxes have a sincere interest in prolonging the lives of the poultry. — T. S. Eliot
War is not a life: it is a situation, one which may neither be ignored nor accepted. — T. S. Eliot
Yet with these April sunsets, that somehow recall My buried life, and Paris in the spring, I feel immeasurably at peace, and find the world To be wonderful and youthful afterall — T. S. Eliot
I don't believe one grows older. I think that what happens early on in life is that at a certain age one stands still and stagnates. — T. S. Eliot
The greatest proof of Christianity for others is not how far a man can logically analyze his reasons for believing, but how far in practice he will stake his life on his belief. — T. S. Eliot
In spite of all the dishonour, the broken standards, the broken lives, The broken faith in one place or another, There was something left that was more than the tales Of old men on winter evenings. — T. S. Eliot
Everyone gets the experience. Some get the lesson. — T. S. Eliot
TS ELIOT QUOTES ON BEGINNING
And the end and the beginning were always there Before the beginning and after the end. — T. S. Eliot
Every moment is a fresh beginning. — T. S. Eliot
Every phrase and every sentence is an end and a beginning, every poem an epitaph. — T. S. Eliot
What we call the beginning is often the end. And to make an end is to make a beginning. The end is where we start from. — T. S. Eliot
Each venture Is a new beginning, a raid on the inarticulate With shabby equipment always deteriorating In the general mess of imprecision of feeling. — T. S. Eliot
The young feel tired at the end of an action, the old at the beginning. — T. S. Eliot
Where there is no temple there shall be no homes. — T. S. Eliot
The tiger springs in the new year. Us he devours. — T. S. Eliot
TS ELIOT QUOTES ABOUT TIME
Because I know that time is always time And place is always and only place. — T. S. Eliot
Time present and time past / are both perhaps present in time future. — T. S. Eliot
If all time is eternally present, all time is unredeemable — T. S. Eliot
Time past and time future allow but a little consciousness. To be conscious is not to be in time. — T. S. Eliot
Friendship should be more than biting time can sever. — T. S. Eliot
Only through time time is conquered — T. S. Eliot
And indeed there will be time to wonder, 'Do I dare?', and 'Do I dare? — T. S. Eliot
Hurry up, please, its time. — T. S. Eliot
In life there is not time to grieve long. — T. S. Eliot
At the beach–time you enjoyed wasting, is not wasted. — T. S. Eliot
A people without history Is not redeemed from time, for history is a pattern Of timeless moments. — T. S. Eliot
There will be time, there will be time To prepare a face to meet the faces that you meet. — T. S. Eliot
Do I dare Disturb the universe? In a minute there is time For decisions and revisions which a minute will reverse. — T. S. Eliot
A play should give you something to think about. When I see a play and understand it the first time, then I know it can't be much good. — T. S. Eliot
It is only in the world of objects that we have time and space and selves. — T. S. Eliot
In the life of one man, never The same time returns. — T. S. Eliot
A good poet will usually borrow from authors remote in time, or alien in language, or diverse in interest. — T. S. Eliot
Poetry should help, not only to refine the language of the time, but to prevent it from changing too rapidly. — T. S. Eliot
Time past and Time future what might have been and what has been point to one end, which is always present. — T. S. Eliot
What is T.S. Eliot best known for?
T. S. Eliot was an American-English poet, playwright, literary critic, and editor.

He is best known as a leader of the Modernist movement in poetry and as the author of such works as The Waste Land and Four Quartets . .
Source
Turning Wearily, as one would turn to nod goodbye to Rochefoucauld, If the street were time and he as the end of the street. — T. S. Eliot
Here between the hither and the farther shore While time is withdrawn, consider the future And the past with an equal mind. — T. S. Eliot
No place of grace for those who avoid the Face. No time to rejoice for those who walk among noise and deny the Voice. — T. S. Eliot
TS ELIOT QUOTES ON POET
The bad poet is usually unconscious where he ought to be conscious, and conscious where he ought to be unconscious. — T. S. Eliot
Redundant Thematics
In Ts Eliot Statements
poet
beginning
love
lost
knowledge
world
time
life
light
The immature poet imitates, the mature poet plagiarizes. — T. S. Eliot
Good poets borrow, great poets steal — T. S. Eliot
I was too slow a mover to be a boxer. It was much easier to be a poet. — T. S. Eliot
When a great poet has lived, certain things have been done once for all, and cannot be achieved again. — T. S. Eliot
Immature poets imitate; mature poets steal; bad poets deface what they take, and good poets make it into something better, or at least something different. — T. S. Eliot
No poet, no artist of any art, has his complete meaning alone. — T. S. Eliot
Yeats was the greatest poet of our times . . . certainly the greatest in this language, and so far as I am able to judge, in any language. — T. S. Eliot
Honest criticism and sensitive appreciation are directed not upon the poet but upon the poetry. — T. S. Eliot
Maturing as a poet means maturing as the whole man, experiencing new emotions appropriate to one's age, and with the same intensity as the emotions of youth. — T. S. Eliot
Not only every great poet, but every genuine, but lesser poet, fulfils once for all some possibility of language, and so leaves one possibility less for his successors. — T. S. Eliot
The good poet welds his theft into a whole of feeling which is unique, utterly different from that from which it was torn; the bad poet throws it into something which has no cohesion. — T. S. Eliot
Taking the question in general, I should say, in the case of many poets, that the most important thing for them to do … is to write as little as possible — T. S. Eliot
The business of the poet is not to find new emotions, but to use the ordinary ones and, in working them up into poetry, to express feelings which are not in actual emotions at all. — T. S. Eliot
How did T.S. Eliot influence the world?
T. S. Eliot exercised a strong influence on Anglo-American culture from the 1920s until late in the century.

His experiments in diction, style, and versification revitalized English poetry, and in a series of critical essays he shattered old orthodoxies and erected new ones.

Source
When a poet's mind is perfectly equipped for its work, it is constantly amalgamating disparate experience ?in the mind of the poet these experiences are always forming new wholes. — T. S. Eliot
Any poet, if he is to survive beyond his 25th year, must alter; he must seek new literary influences; he will have different emotions to express. — T. S. Eliot
Tennyson and Browning are poets, and they think; but they do not feel their thought as immediately as the odour of a rose. A thought to Donne was an experience; it modified his sensibility. — T. S. Eliot
Someone said, 'The dead writers are remote from us because we know so much more than they did.' Precisely, and they are that which we know. — T. S. Eliot
TS ELIOT QUOTES ON KNOWLEDGE
After such knowledge, what forgiveness? — T. S. Eliot
All our knowledge brings us nearer to our ignorance. — T. S. Eliot
Knowledge is invariably a matter of degree: you cannot put your finger upon even the simplest datum and say this we know. — T. S. Eliot
We should not confuse information with knowledge. — T. S. Eliot
I believe the moment of birth Is when we have knowledge of death I believe the season of birth Is the season of sacrifice. — T. S. Eliot
There is, it seems to us, At best, only a limited value In the knowledge derived from experience. — T. S. Eliot
We can say of Shakespeare, that never has a man turned so little knowledge to such great account. — T. S. Eliot
A toothache, or a violent passion, is not necessarily diminished by our knowledge of its causes, its character, its importance or insignificance. — T. S. Eliot
After such knowledge, what forgiveness? Think now History has many cunning passages, contrived corridors And issues, deceives with whispering ambitions Guides us by vanities. — T. S. Eliot
He had a mind so fine that no idea could violate it — T. S. Eliot
TS ELIOT QUOTES ON LIGHT
Light Light The visible reminder of Invisible Light. — T. S. Eliot
We see the light but see not whence it comes. O Light Invisible, we glorify Thee! — T. S. Eliot
The darkness declares the glory of light. — T. S. Eliot
So the darkness shall be the light, and the stillness the dancing. — T. S. Eliot
It is obvious that we can no more explain a passion to a person who has never experienced it than we can explain light to the blind. — T. S. Eliot
My life is light, waiting for the death wind, Like a feather on the back of my hand. — T. S. Eliot
In our rhythm of earthly life we tire of light. We are glad when the day ends, when the play ends; and ecstasy is too much pain. — T. S. Eliot
There's no vocabulary For love within a family, love that's lived in But not looked at, love within the light of which All else is seen, the love within which All other love finds speech. This love is silent. — T. S. Eliot
I said to my soul, be still, and let the dark come upon you Which shall be the darkness of God. . . . So the darkness shall be the light, and the stillness the dancing. — T. S. Eliot
TS ELIOT QUOTES ON LOST
Where is all the knowledge we lost with information? — T. S. Eliot
Where is the wisdom we have lost in knowledge? Where is the knowledge we have lost in information? — T.S. Eliot
Here were decent godless people; Their only monument the asphalt road And a thousand lost golf balls. — T. S. Eliot
There is no such thing as a lost cause, because there is no such thing as a gained cause — T. S. Eliot
Where is the Life we have lost in living? Where is the wisdom we have lost in knowledge? Where is the knowledge we have lost in information? — T. S. Eliot
O father, father Gone from us, lost to us, The church lies bereft, Alone, Desecrated, desolated. And the heathen shall build On the ruins Their world without God. I see it. I see it. — T. S. Eliot
I think we are in rats' alley Where the dead men lost their bones. — T. S. Eliot
And the lost heart stiffens and rejoices in the lost lilac and the lost sea voices and the weak spirit quickens to rebel for the bent golden–rod and the lost sea smell quickens to recover. — T. S. Eliot