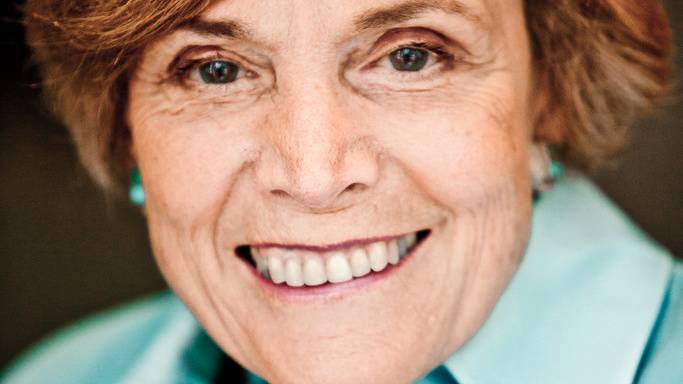 Sylvia Earle is an oceanographer, explorer, and author who has been on over 50 expeditions. Her book Sea Change explores the dangers of climate change to our oceans and marine life. In her TED talk she shares how we can all make a difference by making small changes in our everyday lives. Sylvia Earle has devoted her life to exploring the world's oceans and advocating for their protection as well as educating others about the importance of this vast resource.
We are glad to present you the deepest phrases from Sylvia Earle.
Here are the deepest Planets, Fish, Time, Water, Life, Ocean quotes from Sylvia Earle, and much more.
Summary
SYLVIA EARLE QUOTES ABOUT WATER
I want to get out in the water. I want to see fish, real fish, not fish in a laboratory. — Sylvia Earle
There's plenty of water in the universe without life, but nowhere is there life without water. — Sylvia Earle
The oxygen cycle, the nitrogen cycle, the carbon cycle, the water cycle–all of these are linked to the existence of life in the sea. — Sylvia Earle
No water, no life. No blue, no green. — Sylvia Earle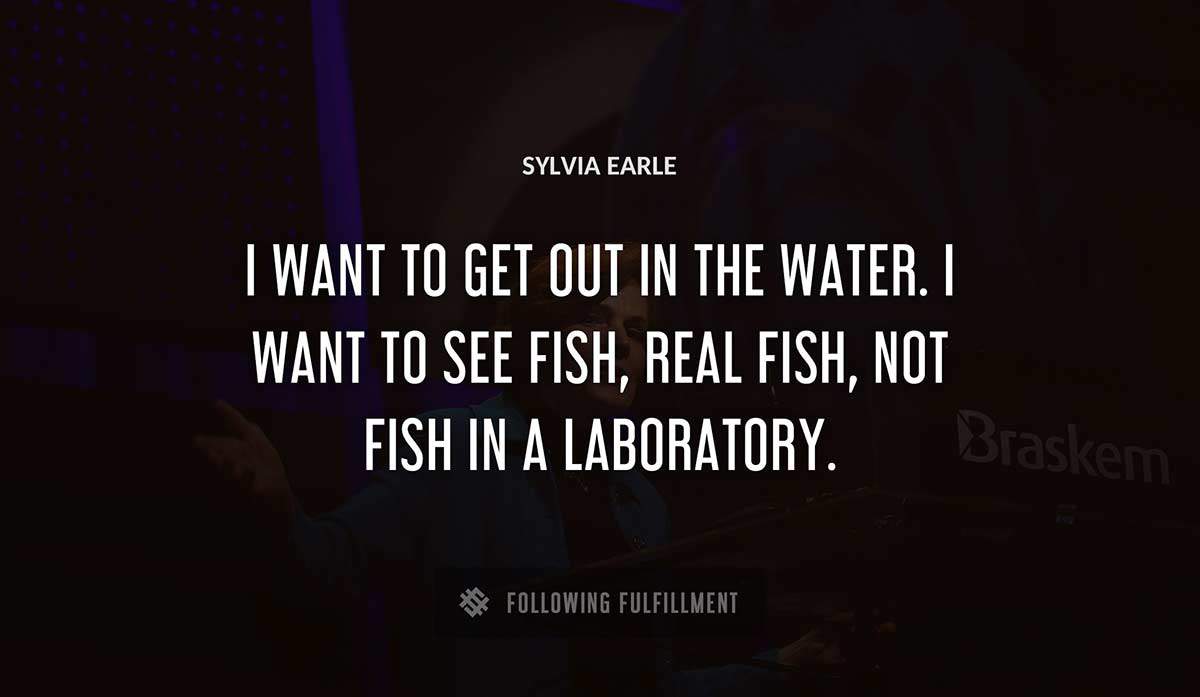 The Arctic is an ocean. The southern pole is a continent surrounded by ocean. The North Pole is an ocean, or northern waters. It's an ocean surrounded by land, basically. — Sylvia Earle
I've spent thousands of hours under water. And even in the deepest dive I have ever made, 2.5 miles (about 4 kilometers) down, I saw trash and other tangible evidence of our presence. — Sylvia Earle
With every drop of water you drink, every breath you take, you're connected to the sea. No matter where on Earth you live. Most of the oxygen in the atmosphere is generated by the sea. — Sylvia Earle
You should ask where your food is coming from. — Sylvia Earle
SYLVIA EARLE QUOTES ON OCEAN
The oceans deserve our respect and care, but you have to know something before you can care about it. — Sylvia Earle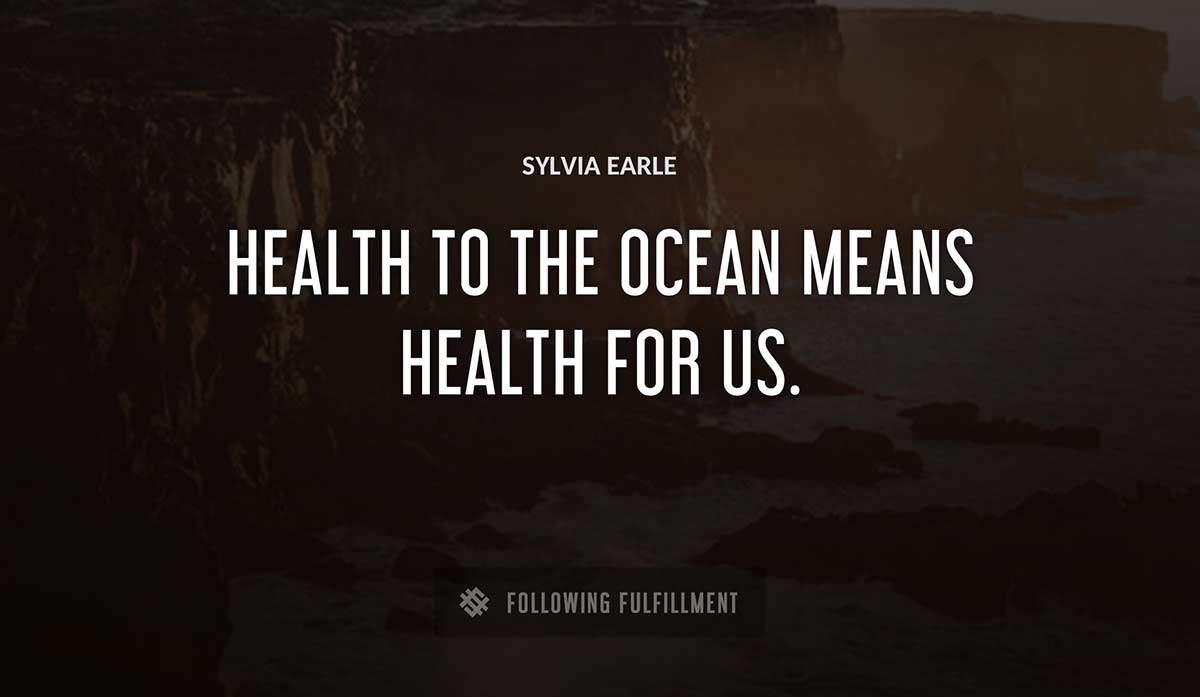 Health to the ocean means health for us. — Sylvia Earle
Far and away, the greatest threat to the ocean, and thus to ourselves, is ignorance. But we can do something about that. — Sylvia Earle
Only two percent of the ocean is fully protected right now. — Sylvia Earle
Ignorance is the biggest problem of all for the ocean–and for many other things as well. — Sylvia Earle
The ocean seemed like a sea of Eden. But now we are facing paradise lost. — Sylvia Earle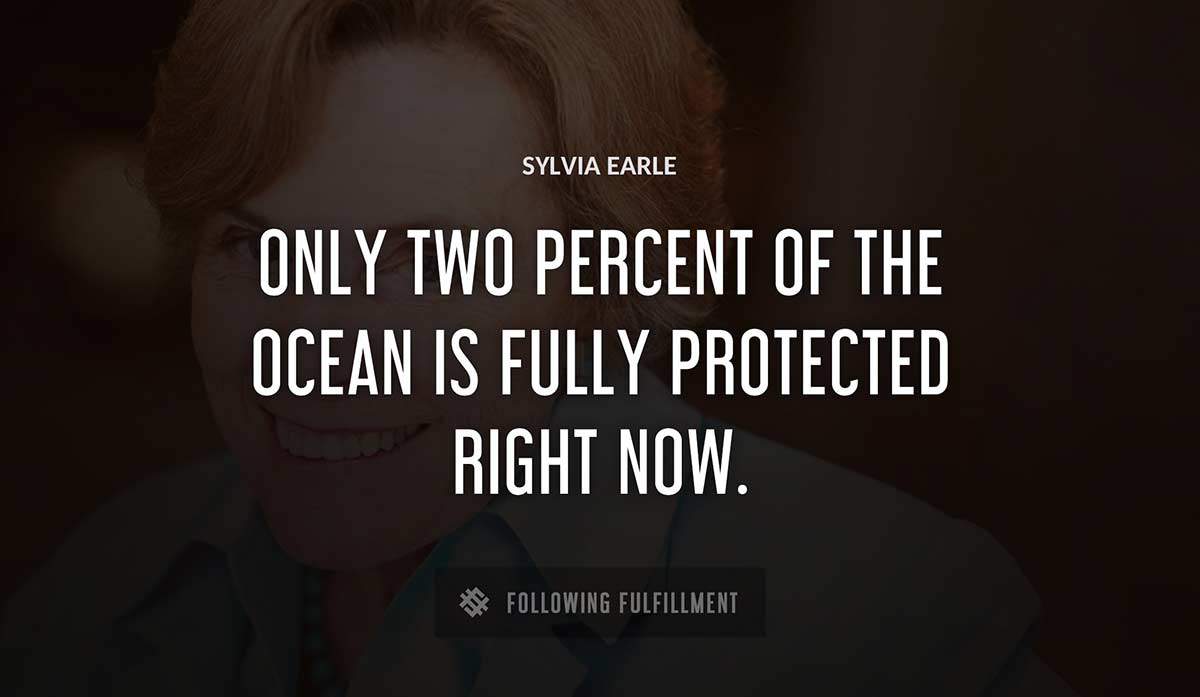 With care and protection, with safe havens in the ocean, there is still a good chance that we can turn things around. — Sylvia Earle
If the sea is sick, we'll feel it. If it dies, we die. Our future and the state of the oceans are one. — Sylvia Earle
The ocean is dying, and we have no place to escape to if this experiment doesn't go in our favor. — Sylvia Earle
Sharks are beautiful animals, and if you're lucky enough to see lots of them, that means that you're in a healthy ocean. You should be afraid if you are in the ocean and don't see sharks. — Sylvia Earle
We are taking way more out of the ocean than the ocean can replenish. — Sylvia Earle
I hope for your help to explore and protect the wild ocean in ways that will restore the health and, in so doing, secure hope for humankind. Health to the ocean means health for us. — Sylvia Earle
We have been far too aggressive about extracting ocean wildlife, not appreciating that there are limits and even points of no return. — Sylvia Earle
Give the ocean a break. Give yourself a break. — Sylvia Earle
If Darwin could get into a submarine and see what I've seen, thousand of feet beneath the ocean, I am just confident that he would be inspired to sit down and start writing all over again. — Sylvia Earle
We have found ways to capture, kill and market ocean wildlife on an unprecedented scale. It's an absolute catastrophe. — Sylvia Earle
Our insatiable appetite for fossil fuels and the corporate mandate to maximize shareholder value encourages drilling without taking into account the costs to the ocean, even without major spills. — Sylvia Earle
There is an enormous amount to be learned about the sea; like most wildernesses, it has great potential. — Sylvia Earle
SYLVIA EARLE QUOTES ABOUT TIME
Since the middle of the 20th century, more has been learnt about the ocean than during all preceding human history; at the same time, more has been lost. — Sylvia Earle
Every time I slip into the ocean, it's like going home. — Sylvia Earle
There is this sweet spot in time when we have an opportunity to stop killing sharks and tunas and swordfish and other wildlife in the sea before it's too late. — Sylvia Earle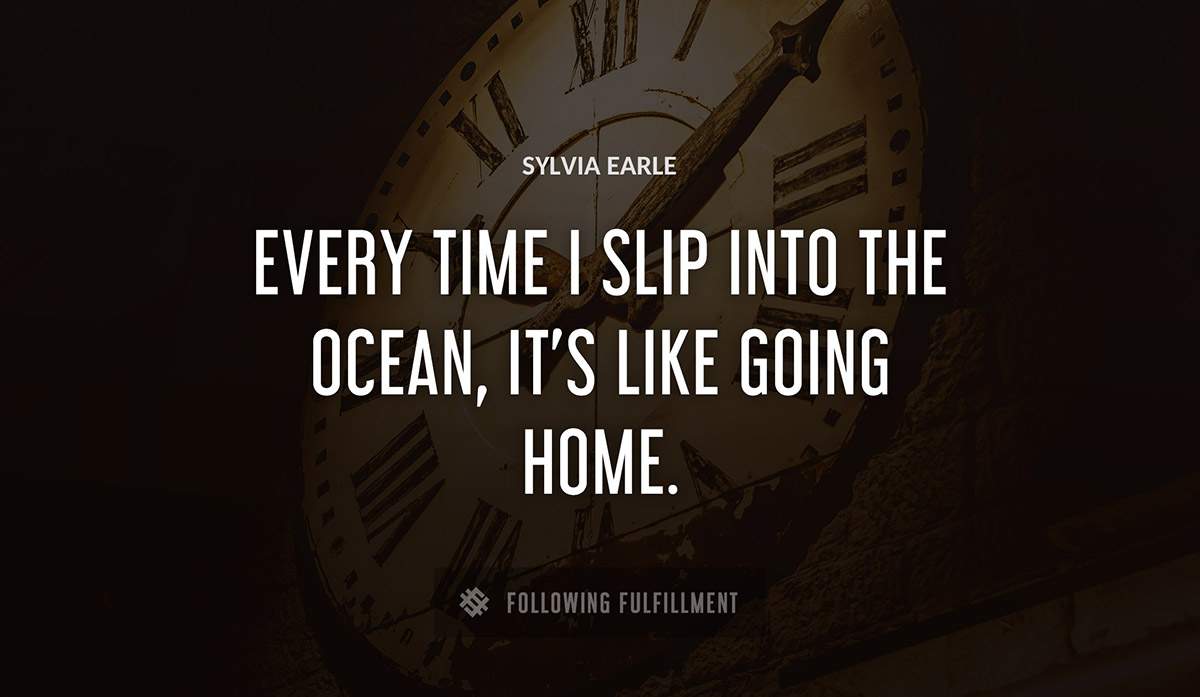 I'm friends with James Cameron. We've spent time together over the years because he is a diver and explorer and in his heart of hearts a biologist. We run into each other at scientific conferences. — Sylvia Earle
Like a shipwreck or a jetty, almost anything that forms a structure in the ocean, whether it is natural or artificial over time, collects life. — Sylvia Earle
Childcare is a huge issue for young women whose work may require them to leave their families for weeks at a time. — Sylvia Earle
It's taken us a short time to change the nature of nature. In my lifetime, more change than during all preceding human history put together. — Sylvia Earle
Places change over time with or without oil spills, but humans are responsible for the Deepwater Horizon gusher–and humans, as well as the corals, fish and other creatures, are suffering the consequences. — Sylvia Earle
I've had the joy of spending thousands of hours under the sea. I wish I could take people along to see what I see, and to know what I know. — Sylvia Earle
In terms of personal choices, let's all think more carefully about where we get our protein from. — Sylvia Earle
SYLVIA EARLE QUOTES ON LIFE
We need to respect the oceans and take care of them as if our lives depended on it. Because they do. — Sylvia Earle
Redundant Thematics
In Sylvia Earle Statements
year
planet
fish
time
water
nature
life
ocean
earth
blue
We must protect our ocean as if our lives depend upon it, because they do. — Sylvia Earle
We understand that we must make peace with nature–that our lives depend on it. — Sylvia Earle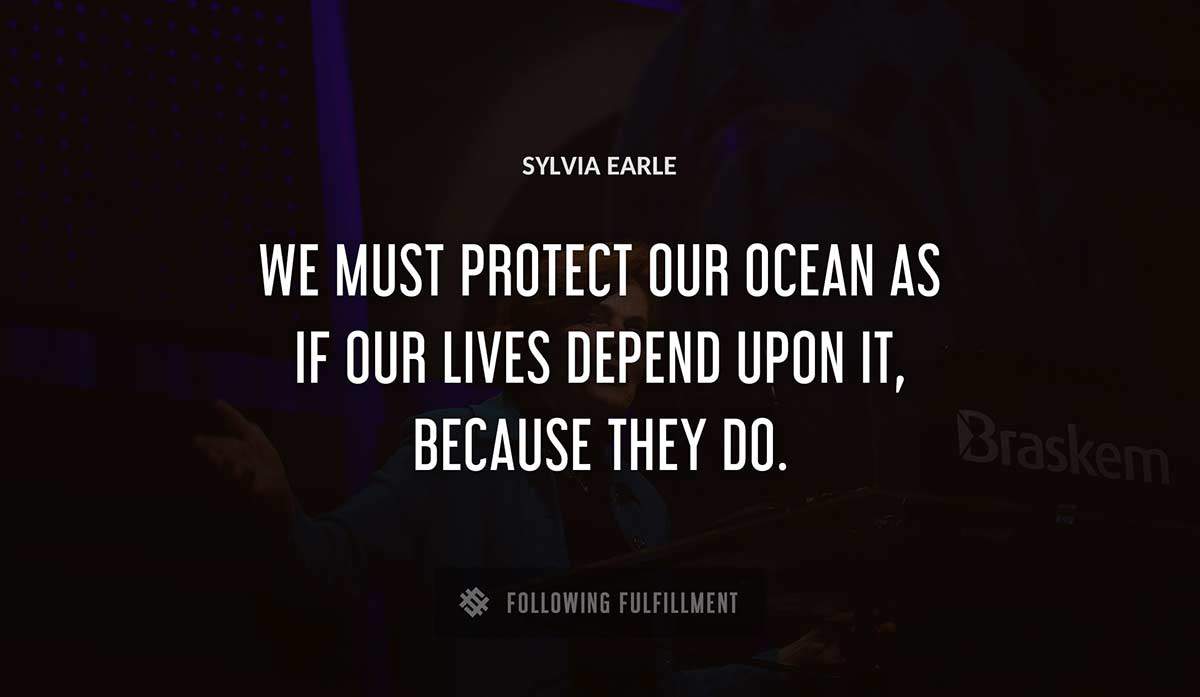 The single non–negotiable thing life requires is water. — Sylvia A. Earle
The most important part is to take on the challenge of protecting the ocean as if your life depends on it–because it does. — Sylvia Earle
Great attention gets paid to rainforests because of the diversity of life there. Diversity in the oceans is even greater. — Sylvia Earle
Any astronaut can tell you you've got to do everything you can to learn about your life support system and then do everything you can to take care of it. — Sylvia Earle
Most of life on Earth has a deep past, much deeper than ours. And we have benefited from the distillation of all preceding history, call it evolutionary history if you will. — Sylvia Earle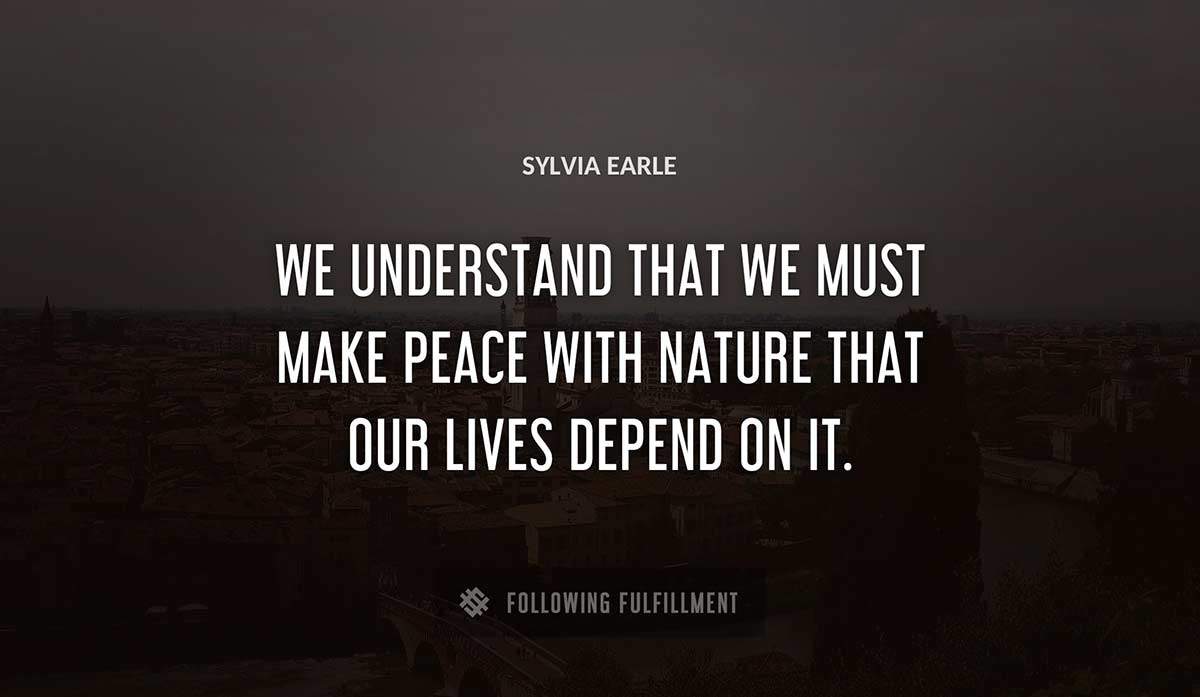 If you think the ocean isn't important, imagine Earth without it. Mars comes to mind. No ocean, no life support system. — Sylvia Earle
Nearly all of the major kinds of life, divisions of life, phyla of animals, occur in the sea. Only about half of them can make it to land or freshwater. — Sylvia Earle
Life in the ocean makes Earth hospitable. We are sailing along in the universe and we have a blue engine that is making everything alright. — Sylvia Earle
The ocean is our life support system. No blue, no green. It's really a miracle that we have got a place that works in our favor. — Sylvia Earle
SYLVIA EARLE QUOTES ON FISH
What we once used as weapons of war, we now use as weapons against fish. — Sylvia Earle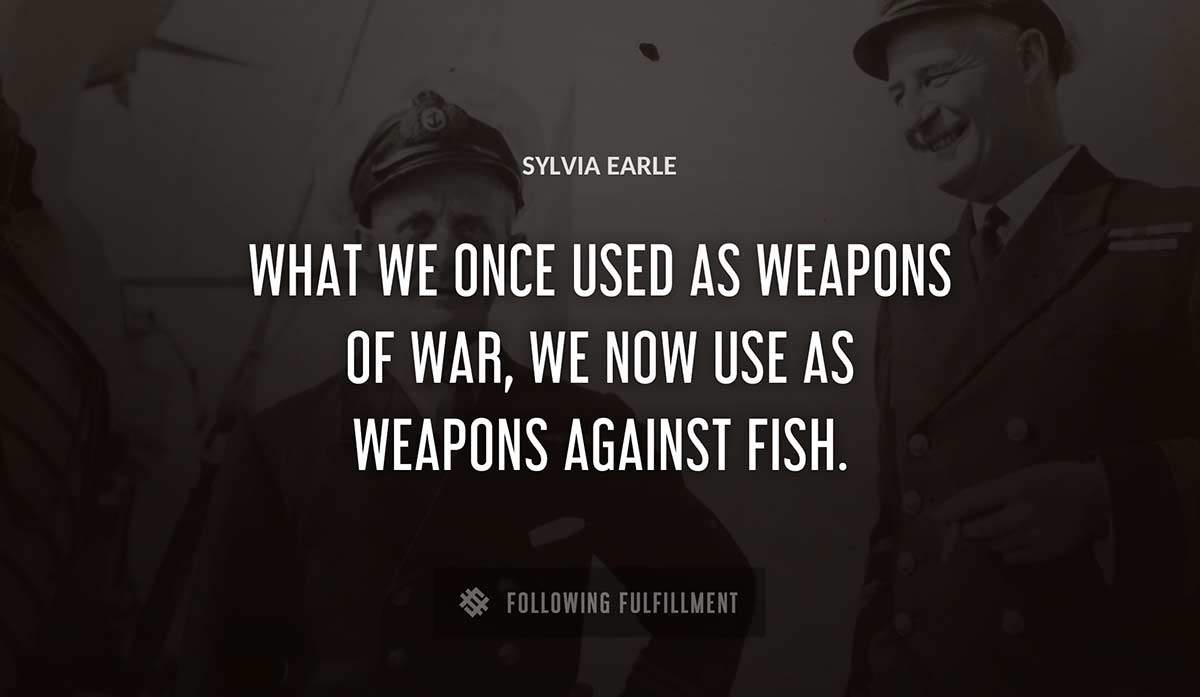 I actually love diving at night; you see a lot of fish then that you don't see in the daytime. — Sylvia Earle
Fish from all over the world, from deep in the sea, wind up in countries from Germany to Japan. That is just crazy. — Sylvia Earle
People still do not understand that a live fish is more valuable than a dead one, and that destructive fishing techniques are taking a wrecking ball to biodiversity. — Sylvia Earle
When I write a scientific treatise, I might reach 100 people. When the 'National Geographic' covers a project, it communicates about plants and fish and underwater technology to more than 10 million people. — Sylvia Earle
The end of commercial fishing is predicted long before the middle of the 21st century. — Sylvia Earle
SYLVIA EARLE QUOTES ON PLANETS
We are not only warming the ocean and the planet as a whole, but we are also acidifying the ocean and changing its chemistry. — Sylvia Earle
I hope that someday we will find evidence that there is intelligent life among humans on this planet. — Sylvia Earle
We are depleting this immense diversity and abundance of life, and it matters tremendously for the future of the planet. — Sylvia Earle
We're still under the weight of this impression that the ocean is too big to fail, that the planet is too big to fail. — Sylvia Earle
The Earth is a unique system in the universe, the only planet we know of that's hospitable for humankind. — Sylvia Earle
We are all together in this, we are all together in this single living ecosystem called planet earth. — Sylvia Earle
When I arrived on the planet, there were only two billion. Wildlife was more abundant, we were less so; now the situation is reversed. — Sylvia Earle
With respect to the ocean being the heart of our blue planet: We are often asked, 'How much protection is enough?' We can only answer with another question: How much of your heart is worth protecting? — Sylvia Earle
The observations that have developed over the years have given us perspective about where we fit in. We are newcomers, really recent arrivals on a planet that is four and a half billion years old. — Sylvia Earle
The ocean governs the climate and the weather, it is taking care of the temperature and it is shaping the chemistry of our planet. — Sylvia Earle
We don't have to be that greedy generation that just continued to take down the underpinnings of what makes the planet work in our favor. — Sylvia Earle
Photosynthetic organisms in the sea yield most of the oxygen in the atmosphere, take up and store vast amounts of carbon dioxide, shape planetary chemistry, and hold the planet steady. — Sylvia Earle
We have the capacity to alter the nature of nature. No, we don't have just the capacity–we are altering the nature of nature, the natural systems that cause the planet to function in our favor. — Sylvia Earle