Welcome to our digital detoxing series! A series on how to stop addictions toFortnite,Facebook,Instagram,porn,Netflix, Youtube,Tinder… Findall the posts about digital addiction. Today, let's talk about how to quit the zoom addiction.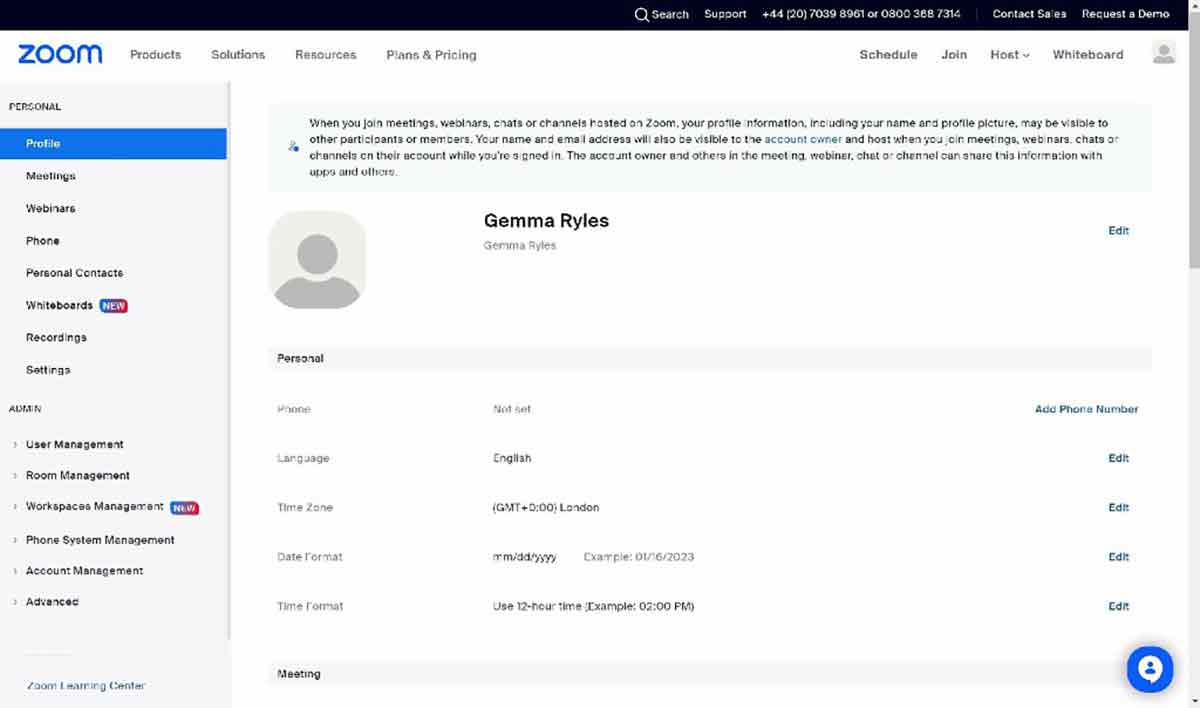 What is the zoom addiction?
About zoom
Zoom is a video conferencing software used for online meetings and remote collaborations.
Addiction to zoom, a "real" addiction?
Officially an addiction?
First, let's have a look to the DSM-5,the Diagnostic and Statistical Manual of Mental Disorders. Does it includes zoom addiction?
No, Zoom addiction is not listed in the DSM-5.
So what means "zoom addiction"?
Zoom addiction is a term used to describe an over-reliance on video conferencing software such as Zoom for communication and socialization. This can lead to an individual spending too much time in online meetings or socializing online instead of engaging in offline activities. It can also lead to problems such as fatigue and isolation.
What is considered zoom addiction?
1. Spending more than five hours a day on Zoom.
2. Feeling anxious or irritable when not using Zoom.
3. Using Zoom more often than in-person social activities.
4. Having difficulty concentrating on tasks not involving Zoom.
5. Feeling the need to constantly be in touch with friends, family, and colleagues via Zoom.
6. Having difficulty sleeping due to frequent use of Zoom.
7. Noticing a decrease in productivity due to excessive use of Zoom.
8. Feeling overwhelmed when thinking about upcoming Zoom meetings.
9. Becoming easily distracted by Zoom notifications.
10. Feeling the need to check Zoom frequently throughout the day.
How much zoom is too much?
There is no set amount of time that is considered too much time spent on Zoom. It will depend on the individual and their lifestyle. For example, someone who works a 9-5 job may find that spending 2-3 hours on Zoom each day is too much, while someone who works from home full-time may find that spending 4-5 hours on Zoom each day is manageable. Ultimately, it is up to the individual to decide how much time is too much for them.
Some Technology addiction facts & statistics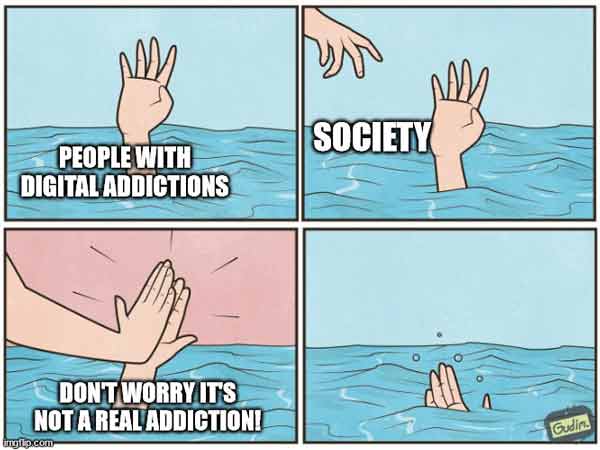 Technology addiction is a growing concern in today's world. Here are some statistics related to technology addiction:
1. According to a 2019 survey by Common Sense Media, 50% of teens feel addicted to their mobile devices.
2. A study conducted by the Pew Research Center found that 28% of adults in the US feel they are constantly online.
3. A survey conducted by the American Psychological Association found that 43% of Americans are constantly checking their electronic devices for email, texts, or social media updates.
4. A survey conducted by the Royal Society of Public Health in the UK found that social media is the most addictive technology, with 63% of respondents reporting that they check their social media accounts at least once a day.
5. In a study conducted by the University of Maryland, students were asked to give up all technology for 24 hours. Many of the participants experienced withdrawal symptoms such as anxiety, irritability, and even physical symptoms such as headaches.
6. A study conducted by the University of Gothenburg in Sweden found that excessive use of mobile phones can lead to sleep disorders, depression, and anxiety.
7. According to the World Health Organization, internet addiction disorder (IAD) is a real condition that can have serious negative consequences on an individual's mental and physical health.
Is the zoom addiction widespread?
It is possible for individuals to become dependent on video conferencing technology like Zoom, especially as more people are working from home or participating in virtual events due to the COVID-19 pandemic. Like with any technology, it's important to use it in moderation and prioritize balance in daily life.
Symptoms, Causes and Signs of zoom addiction
Why is zoom so addictive?
Zoom is addictive because it is easy to use and convenient. It allows people to stay connected with their friends and family, even when they can't physically be together. It also allows users to have meetings with colleagues and clients that are more efficient than in-person meetings.
Additionally, the use of virtual backgrounds and fun filters allows for an entertaining and interactive experience.
Possible causes of zoom dependency
1. Stress Relief: Stress is one of the most common causes of Zoom addiction. People are turning to Zoom sessions as a form of escapism, as it provides a much needed break from the stress of everyday life.
2. Socialization: Zoom sessions provide an opportunity to stay connected with family, friends, and colleagues, which can help reduce loneliness and isolation.
3. Fun: Zoom sessions can be incredibly fun and enjoyable, as they provide an opportunity to create and engage in activities that can be shared with other participants.
4. Compulsion: Some people may develop a compulsion to use Zoom sessions as a way to cope with boredom or procrastination.
5. Accessibility: Zoom is a very user-friendly platform that can be accessed virtually anywhere, which makes it easy to access and use.
6. Availability: With Zoom becoming increasingly popular, there are more and more opportunities for people to participate in Zoom sessions and events.
Signs & Symptoms of zoom addiction
Now let's see if you have the zoom addiction problem.
1. You find yourself setting up a video call with family or friends for no particular reason.
2. You find yourself counting down the minutes until your next meeting.
3. You spend more time on Zoom than any other social media platform.
4. You have a hard time remembering the last time you saw someone in person.
5. You constantly check your chat notifications and join group video calls whenever possible.
6. You know all the keyboard shortcuts to navigate through Zoom.
7. You actively search for ways to make your Zoom meetings more interactive.
Problems, impacts & bad effects of zoom: should you quit?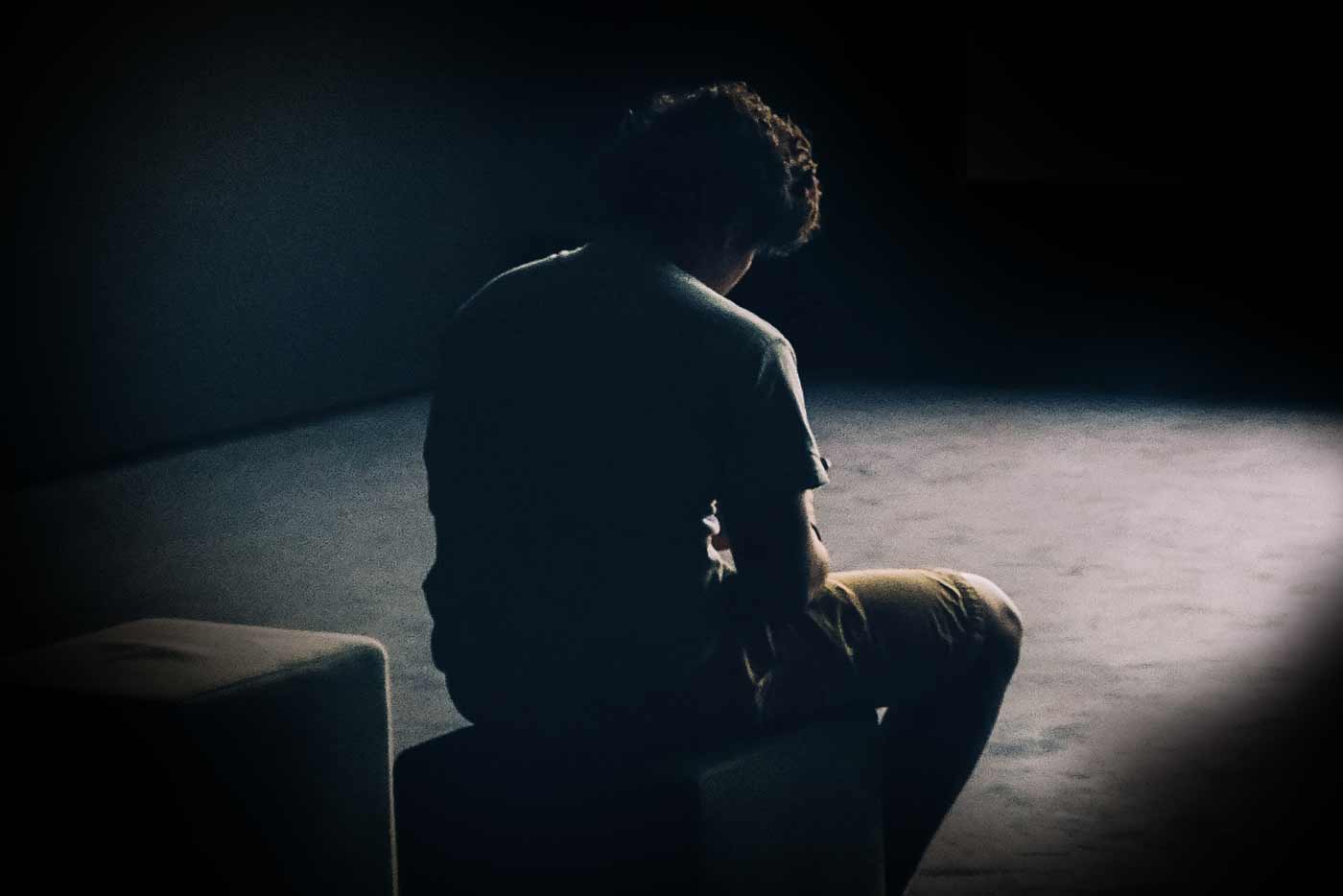 What are some benefits of zoom
Pros of Zoom:
1. Easy to use: Zoom is incredibly user-friendly, making it easy to join and host meetings.
2. Flexible: Zoom offers a range of options, such as video conferencing, screen sharing, webinars, and more.
3. Cost effective: Zoom offers plans for individuals, businesses, and enterprises, so it is affordable for all sizes of companies.
4. Secure: Zoom is highly secure with end-to-end encryption, two-factor authentication, password protection, and more.
5. Suitable for large meetings: Zoom allows up to 500 participants in a meeting, making it a great tool for large meetings.
Why is Zoom so great?
Zoom is a powerful and reliable platform that makes it easier than ever to communicate with colleagues, friends, and family. It is easy to use, secure, and cost-effective, making it a great option for businesses and individuals alike.
Additionally, Zoom offers a range of features, such as video conferencing, screen sharing, and webinars, making it suitable for a variety of needs. All of these features make Zoom an ideal option for anyone looking for a great communication platform.But at the opposite, what can be some zoom addiction problems addicts suffer from?
general health problems
1. Eye Strain: Prolonged use of Zoom can cause eye strain, headaches, and blurred vision. This is due to the amount of time spent looking at a screen, as well as the glare and brightness of the camera.
2. Poor Posture: Sitting in front of a computer all day can cause poor posture and body aches. This can lead to back, neck and shoulder pain.
3. Stress and Anxiety: Zoom meetings can cause feelings of stress, anxiety and depression due to the pressure of performing in front of others.
4. Poor Sleep Quality: The blue light from screens can affect sleep quality, leading to fatigue and lack of concentration during the day.
5. Loss of Concentration: Zoom meetings can be demanding and distracting, making it difficult to focus on the task at hand.
zoom and sleep disorder
Zoom, a video conferencing platform, is unlikely to directly cause sleep disorders or problems. However, prolonged use of technology, including Zoom, can disrupt sleep patterns and cause sleep problems for some people. The blue light emitted by screens can suppress the production of melatonin, a hormone that regulates sleep, making it more difficult to fall asleep and stay asleep.
Additionally, using technology before bed can stimulate the brain and make it harder to unwind and relax.
Furthermore, if someone is using Zoom for work or school, it can lead to increased stress and anxiety, which can also affect sleep quality. It is essential to create healthy sleep habits and limit screen time before bed to improve sleep quality.
zoom affecting your brain & mental health: bad for brain and mental health?
Some effects of zoom on your brain
1. Zoom fatigue: Prolonged use of Zoom can result in fatigue due to the excessive amounts of concentration, focus and energy required to stay engaged in video calls.
2. Reduced social interaction: Zoom calls can make it difficult to read body language, pick up on subtle cues and connect with others in the same way as in-person conversations.
3. Isolation: When most of our communication is done through video calls, it can lead to feelings of loneliness and isolation.
4. Cognitive overload: Too much video conferencing can lead to cognitive overload and make it difficult to focus and process information.
5. Reduced creativity: Video calls can reduce our ability to be creative and think outside the box.
Some effects of zoom on your mental health
1. Increased Stress and Anxiety: Zoom meetings can cause stress and anxiety due to the need to present oneself in a professional manner. The pressure to maintain proper etiquette, make sure the video stream is working correctly, and ensure that all the right information is shared in an efficient manner can be difficult to manage and may lead to increased stress and anxiety.
2. Social Isolation: The lack of face-to-face interaction on Zoom can lead to a feeling of social isolation, especially for those who have already been feeling isolated due to the pandemic.
3. Reduced Productivity: Zoom meetings can also lead to reduced productivity if not managed properly. It is easy to become distracted or to tune out during a lengthy call or meeting.
4. Unhealthy Sleep Habits: Engaging in Zoom meetings late into the night can disrupt sleep patterns and lead to fatigue and feeling rundown the next day.
Does zoom cause stress and anxiety?
Yes, excessive use of zoom can cause stress or anxiety in some individuals. This is because prolonged use of video conferencing software can lead to feelings of isolation, fatigue, and burnout.
Additionally, the pressure to perform well during virtual meetings or presentations can also contribute to anxiety. It is important to take breaks, set boundaries, and practice self-care when using zoom or any other video conferencing software.
Can zoom addiction lead to sadness and depression?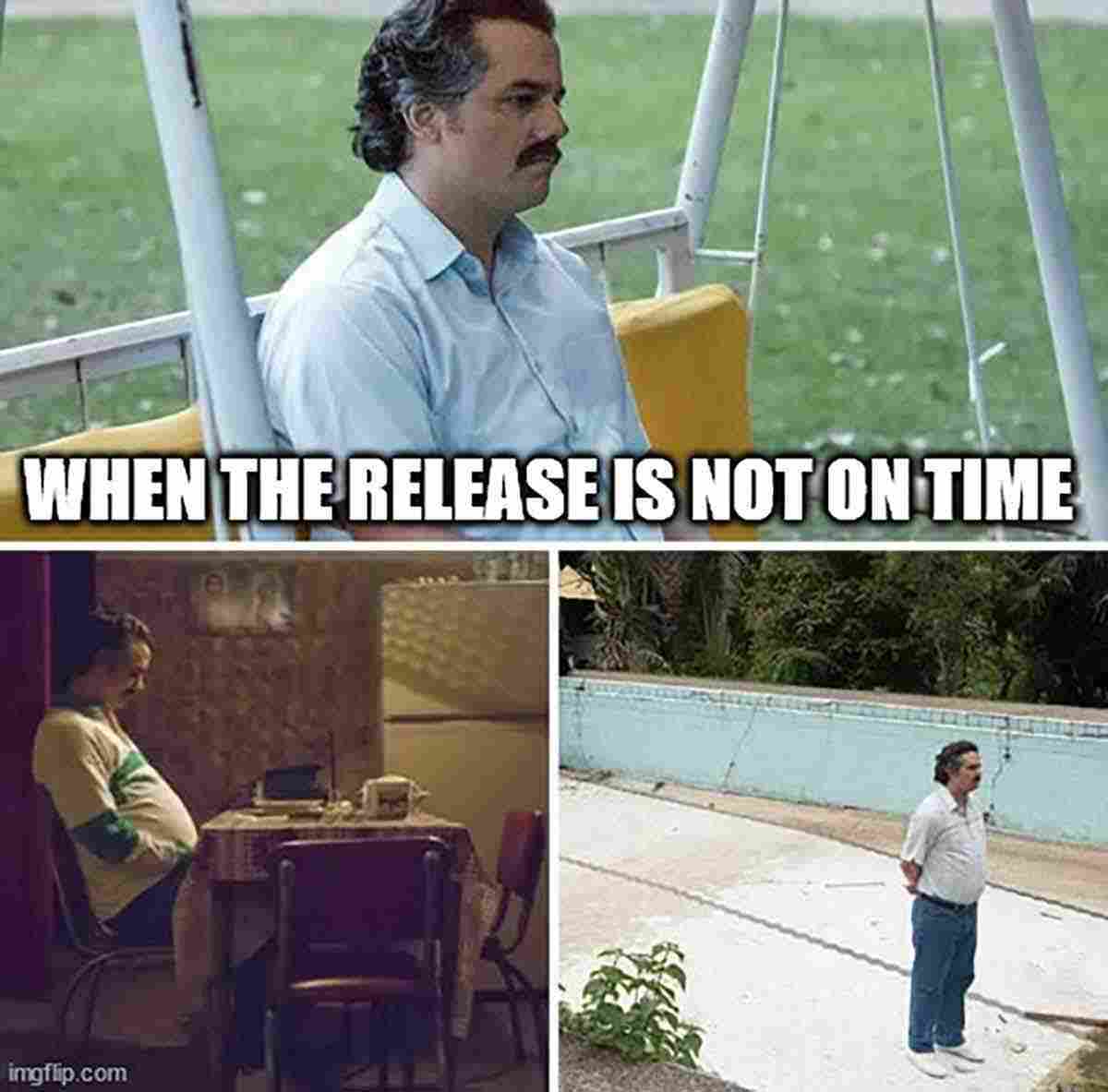 Yes, excessive use of Zoom and other video conferencing platforms can lead to sadness and depression. The constant need to be connected and the pressure to always be available can cause feelings of anxiety and burnout.
Additionally, staring at a screen for extended periods of time can cause eye strain, headaches, and fatigue, which can also contribute to negative emotions. It's important to establish healthy boundaries and take breaks from technology to prioritize self-care and mental health.
Dopamine and zoom
Dopamine is a neurotransmitter that plays a role in motivation, reward, and pleasure. Zoom is a video conferencing platform that has become increasingly popular during the COVID-19 pandemic for remote work, meetings, and social gatherings.
Using Zoom can stimulate the release of dopamine in several ways. Firstly, the anticipation of connecting with others can trigger the release of dopamine. This is because social interaction is a natural reward that our brain craves. Secondly, the sense of achievement and productivity that comes from completing a successful Zoom meeting can also stimulate the release of dopamine. Finally, the use of video conferencing can also provide a sense of pleasure and enjoyment, especially when interacting with people we like or admire.
However, too much Zoom use can also lead to burnout and stress, which can negatively impact dopamine levels. It's important to find a balance and take breaks from technology to allow the brain to recharge and maintain healthy dopamine levels.
zoom effects on Focus, productivity, attention span, academic performance…
Zoom can have both positive and negative effects on focus, productivity, attention span, and academic performance.
Positive effects:
1. Increased flexibility: Zoom allows students and workers to attend meetings and classes from any location, saving them time and reducing the need to travel.
2. Improved collaboration: Zoom allows for easy collaboration and communication, helping students and workers to share ideas and work together effectively.
3. Increased engagement: Zoom offers features like live polls, breakout rooms, and virtual backgrounds that can make meetings and classes more engaging and interactive.
Negative effects:
1. Zoom fatigue: Spending excessive time in front of screens can lead to fatigue, eye strain, and headaches, which can affect productivity and attention span.
2. Distractions: With easy access to the internet and other apps, it can be challenging to stay focused during Zoom meetings or classes.
3. Technical issues: Technical issues like poor internet connectivity or a malfunctioning camera/microphone can disrupt meetings and classes, leading to frustration and reduced productivity.
4. Reduced social interaction: Zoom meetings and classes lack the social interaction that in-person classes and meetings provide, which can affect academic performance and overall mental health.
Overall, Zoom can have both positive and negative effects on focus, productivity, attention span, and academic performance. It is essential to balance the benefits of Zoom with its potential drawbacks and take steps to mitigate any negative effects.
A word about ADHD and zoom
Yes, people with ADHD may interact differently with Zoom compared to individuals without ADHD due to several reasons:
1. Distractions: People with ADHD are more prone to distractions, and Zoom calls can be full of distractions, such as notifications, pop-up messages, and other tabs open on the computer. This can make it difficult for individuals with ADHD to focus on the Zoom call.
2. Hyperfocus: On the other hand, some individuals with ADHD experience hyperfocus, which can make them intensely focused on one particular aspect of the Zoom call, such as the speaker's voice or a particular visual element. This can cause them to miss other important aspects of the call.
3. Impulsivity: People with ADHD may be more impulsive, which can make them prone to speaking out of turn or interrupting others during a Zoom call.
4. Lack of structure: Zoom calls can lack the structure of an in-person meeting, which can make it difficult for individuals with ADHD to stay on task and follow the conversation.
Overall, people with ADHD may need to take extra steps to manage distractions and stay focused during Zoom calls, such as closing other tabs and turning off notifications, using visual aids to help them stay engaged, and taking breaks as needed.
affecting your relationships
zoom and self-esteem
Zoom can affect self-esteem in several ways:
1. Appearance: With Zoom, people are often more conscious of their appearance due to the camera being focused on them. This can lead to feelings of self-consciousness and low self-esteem, especially if they feel they do not look their best.
2. Comparison: Zoom allows people to see themselves in comparison to others on the call. This can lead to feelings of inadequacy and low self-esteem if they feel they do not measure up to others.
3. Interaction: Zoom can also impact self-esteem based on how people interact during the call. If someone feels ignored or talked over, it can lead to feelings of low self-esteem and lack of confidence.
4. Technical issues: Technical difficulties with Zoom can also impact self-esteem. If someone is unable to navigate the platform or experiences issues with their camera or microphone, it can lead to feelings of frustration and inadequacy.
Overall, Zoom can impact self-esteem in various ways, and it is important to be mindful of these effects and take steps to boost self-esteem when needed.
zoom addiction leads to isolation and loneliness?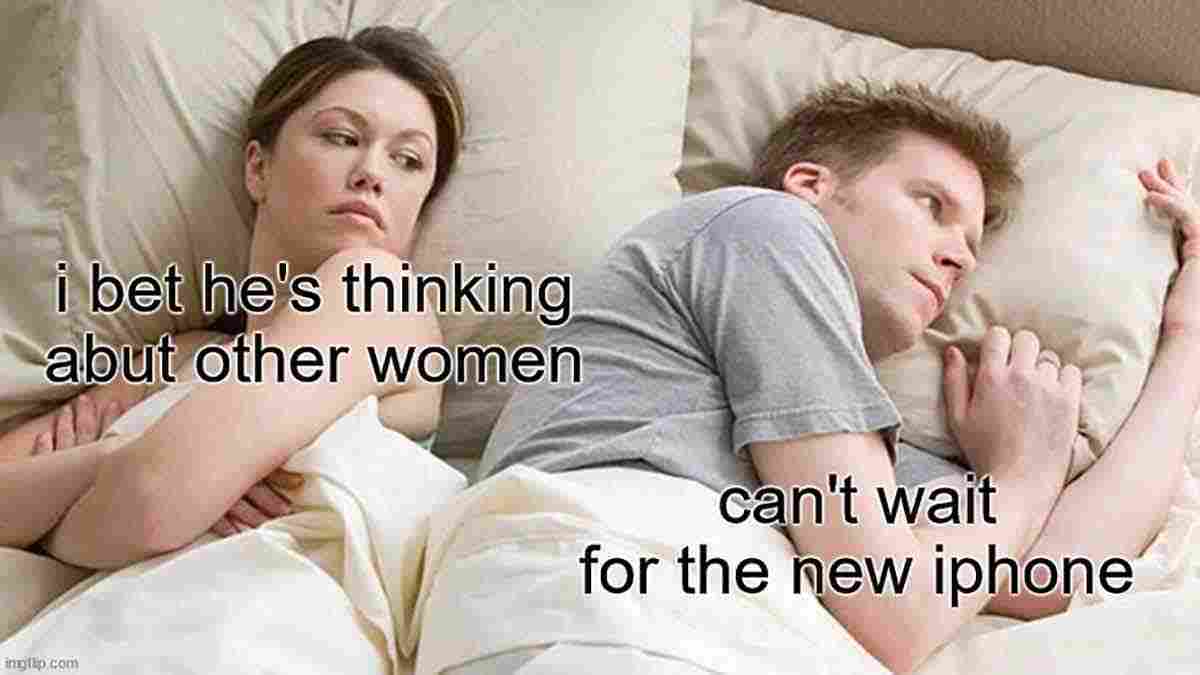 Yes, excessive use of Zoom or any other video conferencing platform can lead to isolation and loneliness. Although video conferencing technology has made it easier for people to connect with each other from remote locations, it cannot replace face-to-face interaction. When people spend too much time on Zoom, they may begin to feel disconnected from the real world and their physical surroundings. This can lead to feelings of loneliness and social isolation.
Additionally, excessive use of technology can lead to a decrease in physical activity and outdoor time, which can also contribute to feelings of isolation and loneliness.
Effects of zoom on your relationship
Positive effects of Zoom on your relationship:
1. Improved communication: Zoom allows you to communicate with your partner more frequently and easily, which can help improve your overall communication.
2. Increased intimacy: Being able to see your partner's face and expressions can help improve intimacy, even if you are physically apart.
3. Flexibility: Zoom allows you to schedule meetings at a time that works for both you and your partner, which can make it easier to stay connected despite busy schedules.
4. Reduced stress: If you are in a long-distance relationship, Zoom can help reduce the stress of being apart by providing a way to see and talk to each other.
Negative effects of Zoom on your relationship:
1. Screen fatigue: Spending too much time on Zoom can lead to screen fatigue, which can make it difficult to stay engaged in your conversations.
2. Technical difficulties: Technical issues such as poor video quality or lost connections can be frustrating and may disrupt your conversations.
3. Lack of physical touch: Zoom cannot replace physical touch, which is an important aspect of any relationship.
4. Distractions: It can be easy to get distracted during a Zoom meeting, which can disrupt your conversations and make it difficult to stay focused on each other.
How To Stop & quit Your zoom Addiction
Finally you think you are addicted to zoom and you are wondering how to quit it? How to break and overcome your cravings for zoom?
Here are the best solutions, steps, supports, resources and help you can get to treat your zoom addiction.
Main steps and solutions to break the zoom addiction
1. Set Limits: Set some hard and fast rules for how much time you allow yourself to use Zoom each day. Make sure these rules are realistic and achievable.
2. Take Breaks: When you have a Zoom meeting, make sure to take a break afterwards. Go for a walk, read a book, or do something else that will help you take your mind off of the meeting.
3. Find Alternatives: Explore alternative methods of communication that don't involve Zoom. This can include phone calls, text messaging, emails, or even face-to-face conversations.
4. Seek Professional Help: If your Zoom addiction is becoming too much to handle, seek out the help of a mental health professional. They can provide you with the tools and support necessary to help you manage your Zoom addiction.
5. Re-Define Your Goals: Zoom has become an important part of our work and social lives, but it's important to remember that it's not the only way to stay connected. Take some time to re-evaluate your goals and consider how you can achieve them without relying on Zoom.
Actually, that's what most documentation out there is about… However, quitting a digital addiction can be a bit trickier than that.
So our team, after testing many ways, designed a bulletproof way to overcome them. Here are some clear and practical steps that are very powerful to quit a digital addiction, including zoom:
1. Purge temptations: Get rid of zoom
First, cleaning your life from temptations is much easier than resisting to them. Disable or delete your zoom accounts, change the password and hide it somewhere you can't access easily, keep your phone / computer far away… Out of sight out of mind.
Here is a video from our course the The Digital Purge. on how to add resistance to your temptations, so you become so lazy to engage with them that you give them up: