Welcome to our digital detoxing series! A series on how to stop addictions toFortnite,Facebook,Instagram,porn,Netflix, Youtube,Tinder… Findall the posts about digital addiction. Today, let's talk about how to quit the xbox addiction.
What is the xbox addiction?
About xbox
Xbox is a gaming console developed by Microsoft, offering a variety of games, apps, and streaming services.
Addiction to xbox, a "real" addiction?
Officially an addiction?
First, let's have a look to the DSM-5,the Diagnostic and Statistical Manual of Mental Disorders. Does it includes xbox addiction?
No, Xbox addiction is not listed in the DSM-5. The DSM-5 (Diagnostic and Statistical Manual of Mental Disorders) is a manual used by mental health professionals to diagnose mental health disorders. It does, however, list "Internet Gaming Disorder" as a condition warranting further research.
So what means "xbox addiction"?
Xbox addiction is a form of video game addiction. It is characterized by an inability to stop playing Xbox games and an excessive amount of time spent playing Xbox games. It can have negative physical, psychological, and social consequences for the person addicted. Symptoms of Xbox addiction include neglecting day-to-day responsibilities, becoming isolated from friends and family, and even physical pain from extended gaming sessions.
What is considered xbox addiction?
1. Spends an excessive amount of time playing Xbox.
2. Becomes irritable or agitated when not playing Xbox.
3. Makes excuses to play Xbox instead of doing other activities.
4. Neglects work, school, or other responsibilities to play Xbox.
5. Tries to hide the amount of time spent playing Xbox.
6. Continues to play Xbox despite negative consequences.
7. Has difficulty controlling the urge to play Xbox.
8. Experiences physical symptoms such as headaches, fatigue, or nausea when not playing Xbox.
9. Develops unhealthy eating habits due to playing Xbox.
10. Spends large amounts of money on Xbox-related items.
How much xbox is too much?
The amount of time spent on Xbox that is considered too much depends on the individual and their lifestyle. Generally speaking, spending more than two to three hours per day on Xbox can be considered excessive and potentially lead to negative consequences.
Some technology addiction facts & statistics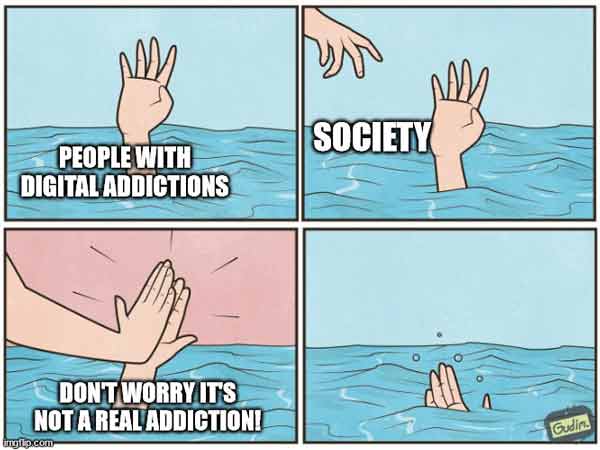 Technology addiction is a growing concern in today's world. Here are some statistics related to technology addiction:
1. According to a 2019 survey by Common Sense Media, 50% of teens feel addicted to their mobile devices.
2. A study conducted by the Pew Research Center found that 28% of adults in the US feel they are constantly online.
3. A survey conducted by the American Psychological Association found that 43% of Americans are constantly checking their electronic devices for email, texts, or social media updates.
4. A survey conducted by the Royal Society of Public Health in the UK found that social media is the most addictive technology, with 63% of respondents reporting that they check their social media accounts at least once a day.
5. In a study conducted by the University of Maryland, students were asked to give up all technology for 24 hours. Many of the participants experienced withdrawal symptoms such as anxiety, irritability, and even physical symptoms such as headaches.
6. A study conducted by the University of Gothenburg in Sweden found that excessive use of mobile phones can lead to sleep disorders, depression, and anxiety.
7. According to the World Health Organization, internet addiction disorder (IAD) is a real condition that can have serious negative consequences on an individual's mental and physical health.
Is the xbox addiction widespread?
Like any form of entertainment or technology, some people may develop an addiction to playing video games on Xbox or any other platform. It is important for individuals to monitor their gaming habits and seek help if they feel they may be developing an addiction.
Symptoms, Causes and Signs of xbox addiction
Why is xbox so addictive?
Xbox has become so addictive because it offers a wide variety of interactive and engaging experiences. The combination of games and digital content, combined with a user-friendly interface and social features, make it easy to get hooked on playing. Xbox also offers a number of features that make it easy to customize the experience for each individual user, such as achievements, leaderboards, and profiles, which encourage people to keep playing and strive to become the best.
Possible causes of xbox dependency
1. Escapism: Xbox addiction can be the result of using the console to escape from real-world problems.
2. Socializing: Xbox can be used to connect with friends and strangers online, providing a sense of socializing that may not be available in the real world.
3. Achieving Goals: The competitive aspect of Xbox games can trigger a feeling of accomplishment and reward when goals are met.
4. Competition: Achieving goals or competing against others can be an addictive feature of Xbox games.
5. Stress Relief: The immersive and entertaining nature of Xbox games can be a form of stress relief for some people.
6. Boredom: When there is nothing else to do, Xbox can provide an easy way to pass time.
Signs & Symptoms of xbox addiction
Now let's see if you have the xbox addiction problem.
1. You spend more time playing Xbox than you do with family and friends.
2. You start to recognize Xbox achievements as real-life accomplishments.
3. Your sleep schedule is disrupted due to late night gaming sessions.
4. You find yourself purchasing accessories, games, and other add-ons more often than you can afford.
5. You have begun to refer to your Xbox as a "family member".
6. You prioritize gaming over work and school responsibilities.
7. You talk more about your virtual friends than your real ones.
Problems, impacts & bad effects of xbox: should you quit?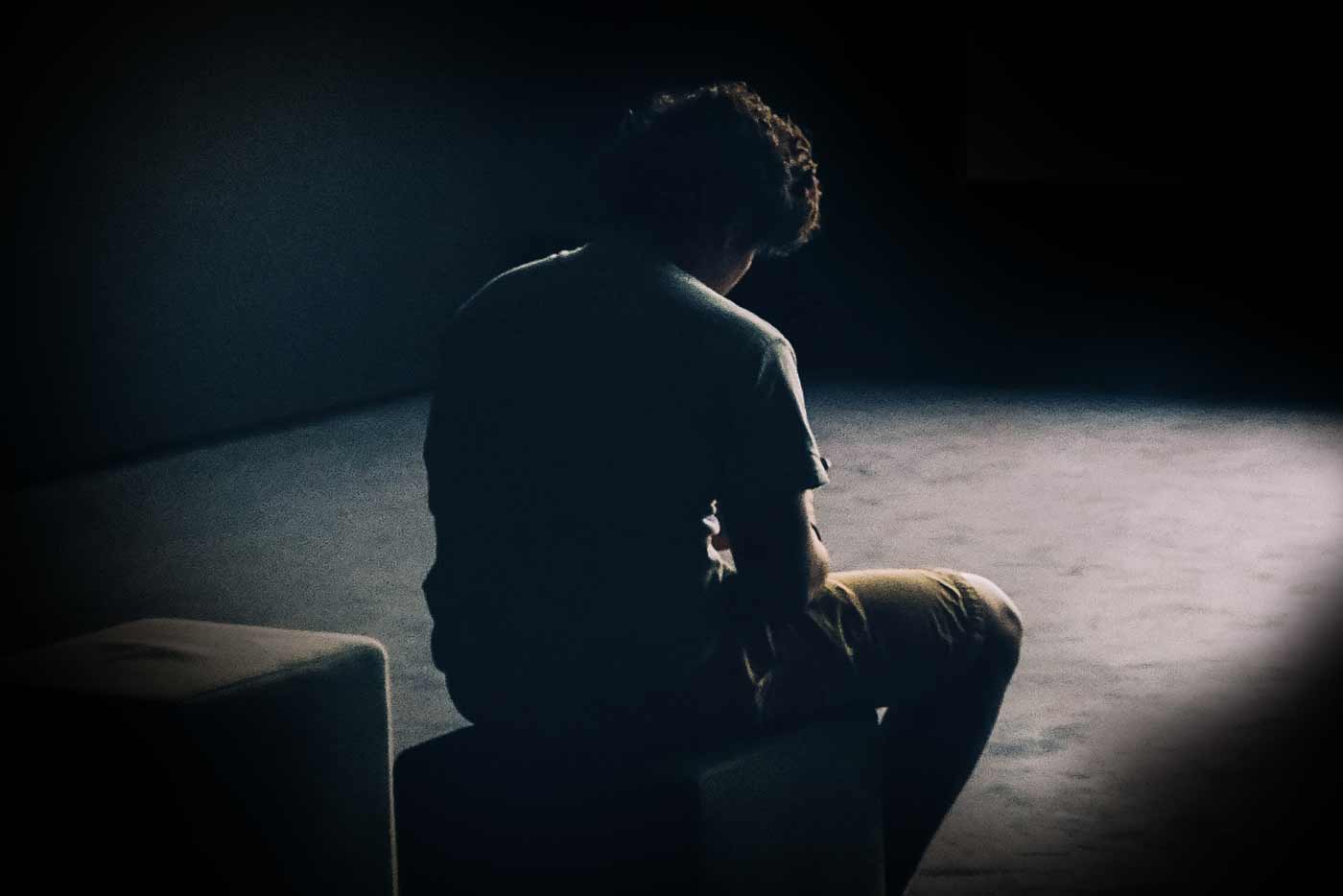 What are some benefits of xbox
Pros of Xbox:
1. High-quality, immersive gaming experience: Xbox offers a wide variety of games, as well as exclusive titles that you won't find anywhere else. It also has powerful hardware and great graphics, providing a top-notch gaming experience.
2. Easy to connect and use: Xbox consoles are designed to be user-friendly, so connecting to the internet or playing games is a breeze.
3. Diverse range of content: Xbox offers a wide range of content for all ages and interests, from blockbuster movies to classic TV shows to live sports.
4. Competitive online gaming: Xbox Live provides a great platform for gamers to compete against each other, with leader boards and tournaments.
5. Regular updates: Microsoft regularly updates the Xbox One, adding new features and improving existing ones.
6. Great customer service: Microsoft has a great customer service team that can assist you with any issues you may be having with your console.
Why is Xbox so great?
Xbox is great because it offers an immersive gaming experience with powerful hardware and great graphics. It also makes it easy to connect and use, with a wide range of content and competitive online gaming. Plus, Microsoft regularly updates the console and has great customer service. All of these factors make the Xbox a top choice for gamers.But at the opposite, what can be some xbox addiction problems addicts suffer from?
general health problems
1. Vision Problems: Prolonged use of the Xbox can cause eye strain due to the intense concentration needed to play video games. Video game consoles also emit blue light from the screen which can lead to sleep disorders, headaches, and blurred vision.
2. Poor Posture: Sitting in one position for extended periods of time while playing video games can lead to back and neck pain due to poor posture.
3. Stress: Playing video games can lead to increased levels of stress which can manifest as physical and emotional symptoms.
4. Physical Injury: Extremist gamers have been known to suffer from carpal tunnel syndrome due to extended hours of gaming. Other physical injuries can occur due to excessive button mashing or controller/joystick manipulation.
xbox and sleep disorder
There is currently no scientific evidence to suggest that playing Xbox or any other video game console can directly cause sleep disorders or problems. However, playing video games late at night or for extended periods of time can disrupt the body's natural sleep-wake cycle and lead to difficulty falling asleep or staying asleep. It is recommended to limit screen time before bedtime and establish a consistent sleep schedule to promote healthy sleeping habits.
xbox affecting your brain & mental health: bad for brain and mental health?
Some effects of xbox on your brain
1. Reduced Attention Span: Excessive gaming on an Xbox can lead to a reduced attention span in both children and adults, making it more difficult for them to concentrate and focus on tasks.
2. Poor Academic Performance: Studies have shown that children who spend too much time playing video games, like Xbox, tend to have poorer academic performance than those who don't.
3. Increased Risk of Addiction: Xbox gaming can become addictive, leading to compulsive behaviors, including playing for long periods of time and avoiding other activities.
4. Reduced Social Skills: Too much time spent playing Xbox can lead to a decrease in social skills. This can include difficulty interacting with peers and forming meaningful relationships.
5. Poor Decision Making: Excessive gaming on Xbox can cause a person to become more impulsive and make poor decisions.
Some effects of xbox on your mental health
1. Poor Concentration: Playing Xbox for extended periods of time can lead to poor concentration and difficulty focusing on tasks. This is because the gaming environment is highly stimulating and encourages players to maintain their focus on the game.
2. Anxiety: Prolonged gaming can cause anxiety and depression, which can lead to higher levels of stress and difficulty sleeping.
3. Social Isolation: Spending too much time playing Xbox can lead to social isolation, as gamers may become too preoccupied with gaming and neglect to spend time with family and friends.
4. Unhealthy Lifestyle: Prolonged gaming can lead to an unhealthy lifestyle, as gamers may not get enough physical activity or eat a balanced diet. This can lead to weight gain and other health problems.
Does xbox cause stress and anxiety?
Playing Xbox games in moderation is unlikely to cause stress or anxiety. However, excessive gaming or playing games that are particularly challenging or competitive can lead to feelings of stress or anxiety.
Additionally, some people may feel stressed or anxious if they are unable to complete a level or achieve a high score. It's important to balance gaming with other activities and to take breaks if you begin to feel overwhelmed. If you find that gaming is causing significant stress or anxiety, it may be helpful to talk to a healthcare professional or counselor.
Can xbox addiction lead to sadness and depression?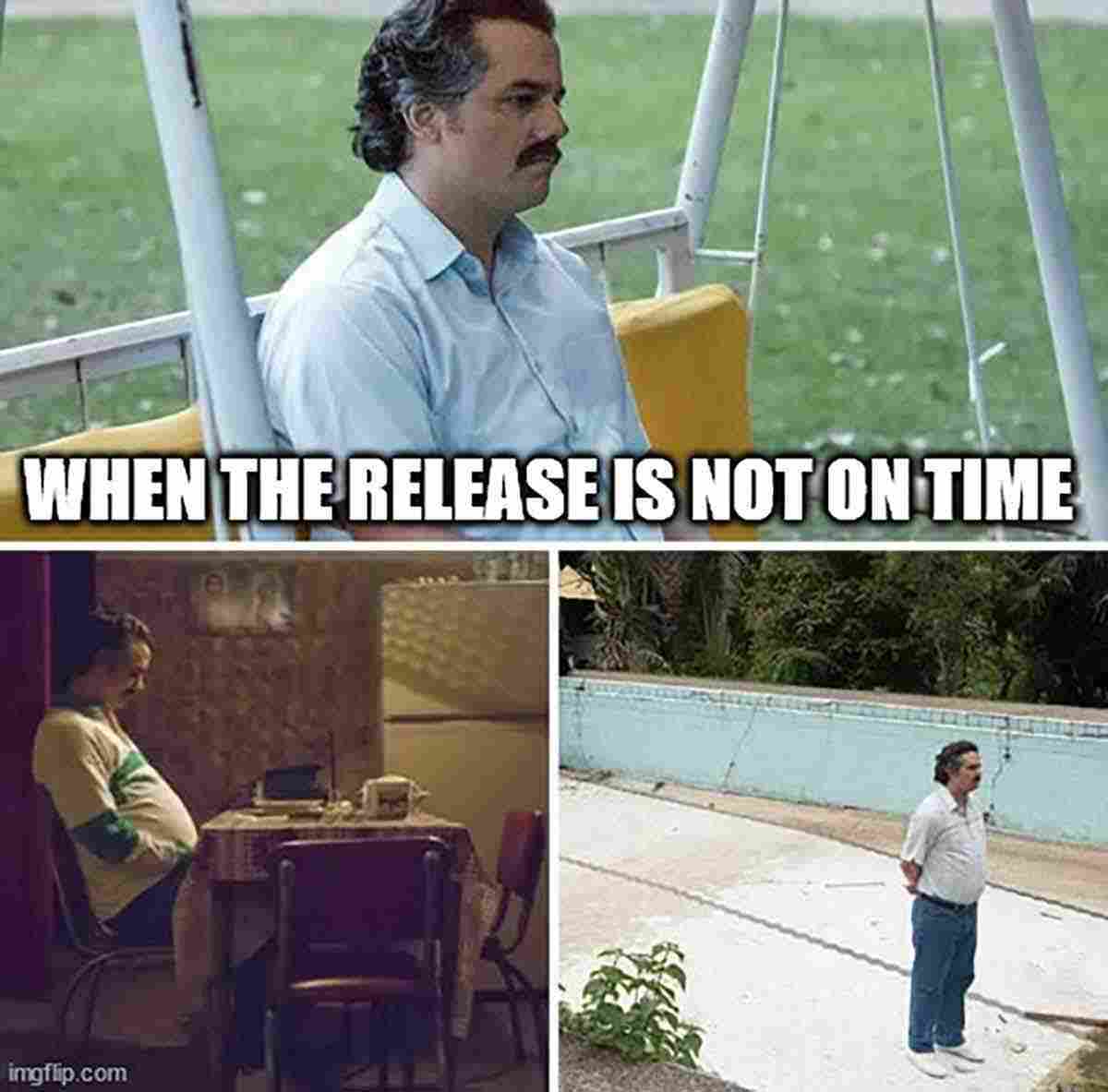 Yes, excessive use of Xbox or any other form of gaming can lead to sadness and depression. When someone spends a significant amount of time playing games, they may neglect other important activities in their life, such as socializing with friends and family, physical exercise, and work or school responsibilities. This can lead to feelings of isolation, guilt, and low self-esteem.
Additionally, the intense emotions and adrenaline rush associated with gaming can lead to addiction and withdrawal symptoms when not playing, which can also contribute to depression. It's essential to maintain a healthy balance between gaming and other activities to avoid negative psychological effects.
Dopamine and xbox
Dopamine is a neurotransmitter that is released in the brain when we experience something pleasurable or rewarding. Playing Xbox can be a pleasurable and rewarding activity for some individuals, which can lead to the release of dopamine in the brain. This dopamine release can contribute to feelings of enjoyment and satisfaction while playing Xbox, and can also encourage individuals to continue playing in order to experience those feelings again in the future.
xbox effects on Focus, productivity, attention span, academic performance…
Yes, excessive use of Xbox can negatively affect focus, productivity, attention span, and academic performance. Studies have shown that video game addiction, including excessive use of Xbox, can lead to decreased academic performance, increased impulsiveness, and attention problems. It can also lead to a decrease in social interactions and physical activity, which are important for overall well-being and academic success. While playing Xbox in moderation may not have a significant impact, it is important to balance screen time with other activities such as exercise, reading, and socializing to maintain a healthy lifestyle and academic success.
A word about ADHD and xbox
There is no definitive answer to this question as the way people with ADHD interact with Xbox can vary widely depending on individual factors such as age, gender, severity of ADHD symptoms, and personal preferences. However, some studies have suggested that individuals with ADHD may be more likely to engage in gaming activities than their non-ADHD peers, possibly due to the high levels of stimulation and instant gratification that gaming provides.
Additionally, some individuals with ADHD may find that playing Xbox games helps them to focus and concentrate better, while others may experience difficulty with self-regulation and may become overly absorbed in the gaming experience to the point of neglecting other important tasks or responsibilities. Ultimately, the impact of Xbox on individuals with ADHD will depend on a variety of factors, and may require careful monitoring and management to ensure a healthy balance between gaming and other aspects of daily life.
affecting your relationships
xbox and self-esteem
Xbox, like any other video game console or activity, can have both positive and negative effects on self-esteem. Here are some ways Xbox may affect self-esteem:
Positive effects:
– Accomplishment: Xbox games often have achievements or goals to reach, which can provide a sense of accomplishment and boost self-esteem.
– Social Interaction: Xbox Live allows players to connect with others and build relationships, which can improve social skills and increase self-confidence.
– Skill Development: As players become better at games, they may feel a sense of pride and confidence in their abilities.
Negative effects:
– Comparison: Players may compare themselves to others who are better or more skilled, leading to feelings of inadequacy and lower self-esteem.
– Addiction: If Xbox use becomes excessive, it can lead to neglect of other areas of life such as school or work, which can lead to lower self-esteem.
– Verbal Abuse: Online gaming can be a breeding ground for verbal abuse and harassment, which can negatively impact self-esteem.
Overall, the impact of Xbox on self-esteem depends on the individual's attitude towards gaming and how they manage their use. Moderation and a healthy mindset can lead to positive effects on self-esteem.
xbox addiction leads to isolation and loneliness?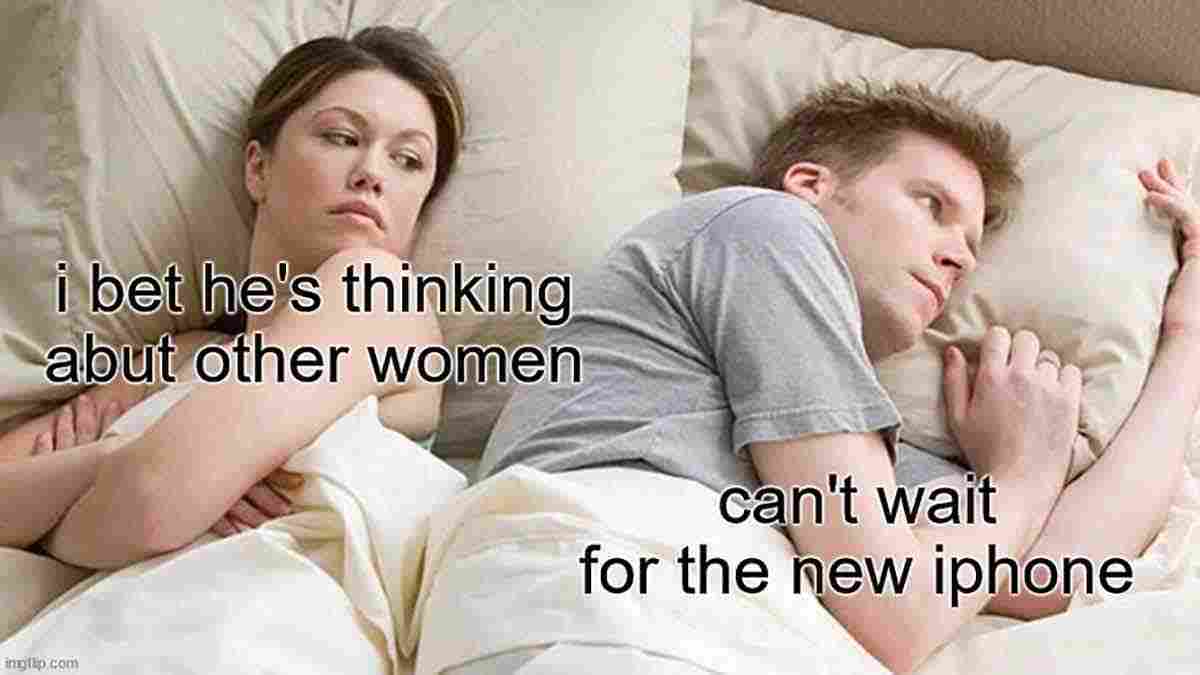 Yes, excessive use of Xbox can lead to isolation and loneliness. People who spend a lot of time playing Xbox may become so engrossed in the game that they neglect social activities and relationships. This can lead to a lack of meaningful social interactions, which in turn can lead to feelings of loneliness and isolation. In addition, people who are addicted to Xbox may also experience a decline in mental health, such as depression and anxiety, which can further contribute to feelings of isolation and loneliness. It is important to engage in a healthy balance of activities, including social activities, in order to avoid the negative consequences of excessive Xbox use.
Effects of xbox on your relationship
Positive effects:
1. Provides a shared activity: Xbox can provide a shared activity that couples can do together. This can be a fun and entertaining way to spend time together and strengthen the bond between partners.
2. Facilitates communication: Playing Xbox together can help partners to communicate more effectively, especially if they are playing cooperative games that require teamwork and coordination.
3. Reduces stress: Xbox can be a great way for couples to unwind and destress after a long day. Playing together can help partners to relax and forget about their worries for a while.
Negative effects:
1. Can lead to addiction: Xbox addiction can be a real problem for some people, and it can take a toll on their relationships. If one partner is spending too much time playing, it can cause resentment and frustration in the other partner.
2. Can cause disagreements: Playing Xbox together can also lead to disagreements and arguments. If one partner is more competitive than the other, it can create tension and conflict.
3. Can lead to neglect: If one partner is spending too much time playing Xbox, it can lead to neglect of the relationship. This can cause feelings of loneliness and resentment in the other partner.
How To Stop & quit Your xbox Addiction
Finally you think you are addicted to xbox and you are wondering how to quit it? How to break and overcome your cravings for xbox?
Here are the best solutions, steps, supports, resources and help you can get to treat your xbox addiction.
Main steps and solutions to break the xbox addiction
1. Recognize the signs of addiction: If you find yourself playing Xbox games for long periods of time and neglecting other activities, such as spending time with family and friends, or even skipping meals or classes, it may be a sign of an addiction.
2. Set clear limits: Establish a time limit for playing games and make sure you stick to it.
3. Create a plan: Create a plan to gradually reduce your gaming time and find other activities to fill the void.
4. Seek help: Talk to family and friends and seek professional help if needed.
5. Find alternatives: Find other activities that don't involve gaming, such as outdoor activities, sports, or hobbies to help you stay distracted.
6. Stay motivated: Stay motivated and reward yourself for sticking to your plan.
Actually, that's what most documentation out there is about… However, quitting a digital addiction can be a bit trickier than that.
So our team, after testing many ways, designed a bulletproof way to overcome them. Here are some clear and practical steps that are very powerful to quit a digital addiction, including xbox:
1. Purge temptations: Get rid of xbox
First, cleaning your life from temptations is much easier than resisting to them. Disable or delete your xbox accounts, change the password and hide it somewhere you can't access easily, keep your phone / computer far away… Out of sight out of mind.
Here is a video from our course the The Digital Purge. on how to add resistance to your temptations, so you become so lazy to engage with them that you give them up: