Welcome to our digital detoxing series! A series on how to stop addictions toFortnite,Facebook,Instagram,porn,Netflix, Youtube,Tinder… Findall the posts about digital addiction. Today, let's talk about how to quit the television addiction.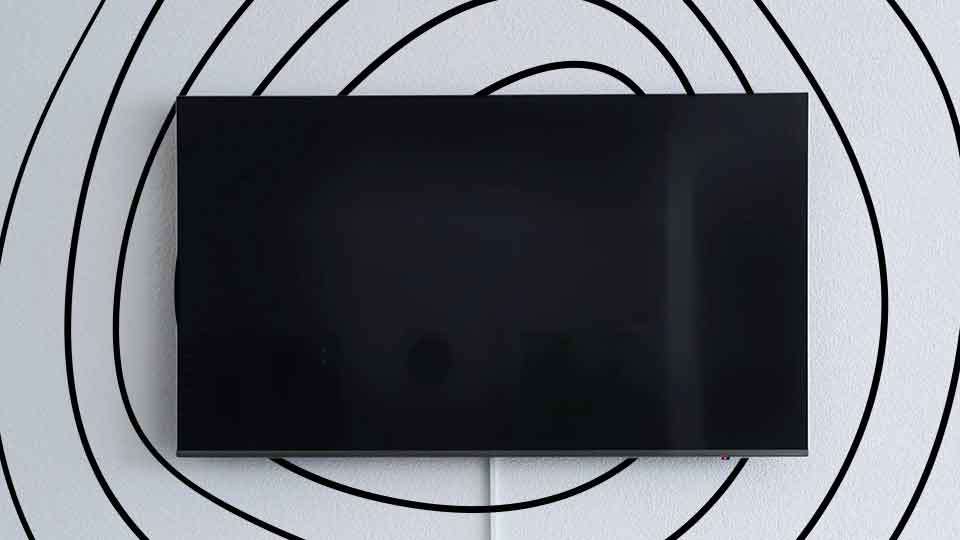 What is the television addiction?
About television
A television is a device that displays moving images and sound.
Addiction to television, a "real" addiction?
Officially an addiction?
First, let's have a look to the DSM-5,the Diagnostic and Statistical Manual of Mental Disorders. Does it includes television addiction?
No, television addiction is not listed in the DSM-5.
So what means "television addiction"?
Television addiction is a type of addiction that refers to a compulsion to watch television, despite negative consequences. Television addiction has been associated with a number of negative outcomes, including obesity, poor academic performance, and social isolation.
What is considered television addiction?
1. Preoccupation with television – thinking about it when not watching, talking about it excessively
2. Need for increased amounts of television in order to feel satisfied
3. Withdrawal symptoms when not watching television, such as irritability, restlessness, anxiety, or depression
4. Losing interest in other activities that were once enjoyed
5. Continuing to watch television despite negative consequences, such as poor grades, arguments with family or friends, or loss of a job
6. Neglecting important obligations in order to watch television
7.jeopardizing or risking important relationships because of television
How much television is too much?
There is no definitive answer to this question as it varies from person to person. Some people may be able to watch television for several hours without any negative effects, while others may start to experience negative effects after only a few minutes. It is generally recommended that people limit their television viewing to no more than two hours per day, as this can help reduce the risk of negative effects such as obesity, poor sleep, and decreased mental well-being.
Some online entertainment addiction facts & statistics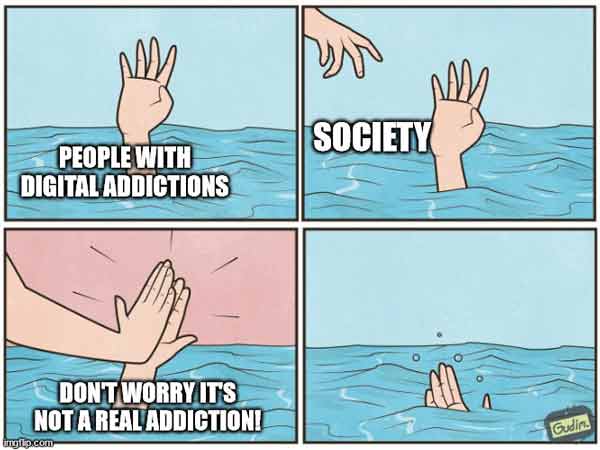 Online entertainment addiction is a growing concern as more and more people spend their time on the internet for entertainment purposes. Here are some statistics related to online entertainment addiction:
1. According to a 2018 study by the Pew Research Center, 26% of adults in the United States say they are "almost constantly" online.
2. A 2019 survey by Common Sense Media found that 50% of teens feel addicted to their mobile devices.
3. A 2019 study published in the Journal of Behavioral Addictions found that 14% of college students in China were addicted to online entertainment.
4. A 2020 survey by the National Institute on Drug Abuse found that 10% of American adults had experienced internet addiction at some point in their lives.
5. A 2021 study published in the Journal of Medical Internet Research found that social media use was associated with increased risk of depression and anxiety among young adults.
Overall, these statistics suggest that online entertainment addiction is a growing concern, especially among young people, and may have negative effects on mental health.
Is the television addiction widespread?
It is important to note that watching television in moderation is not harmful and can be a source of entertainment and education.
Symptoms, Causes and Signs of television addiction
Why is television so addictive?
There is no one answer to this question as different people can have different reasons for finding television addictive. Some possible explanations include that television can be a form of escapism, it can be a way to relax and unwind, and it can be a source of entertainment.
Additionally, some people may find themselves more susceptible to television addiction due to underlying issues such as depression, anxiety, or loneliness.
Possible causes of television dependency
There is no definitive answer to this question as the causes of television addiction can vary from person to person. However, some possible causes of television addiction could include boredom, loneliness, or a need for escapism from everyday life.
Additionally, some people may be more susceptible to television addiction due to underlying mental health conditions such as depression or anxiety.
Signs & Symptoms of television addiction
Now let's see if you have the television addiction problem.
1. You would rather watch TV than interact with people in real life.
2. You know more about the characters on your favorite shows than you do about your own family and friends.
3. You can quote entire episodes verbatim.
4. You have strong opinions about which characters should be together and which should be kept apart.
5. You have been known to stay up all night binge-watching a new show.
6. You have more than one TV in your house so you can watch multiple shows at the same time.
7. You have considered getting a tattoo of your favorite show's logo.
Problems, impacts & bad effects of television: should you quit?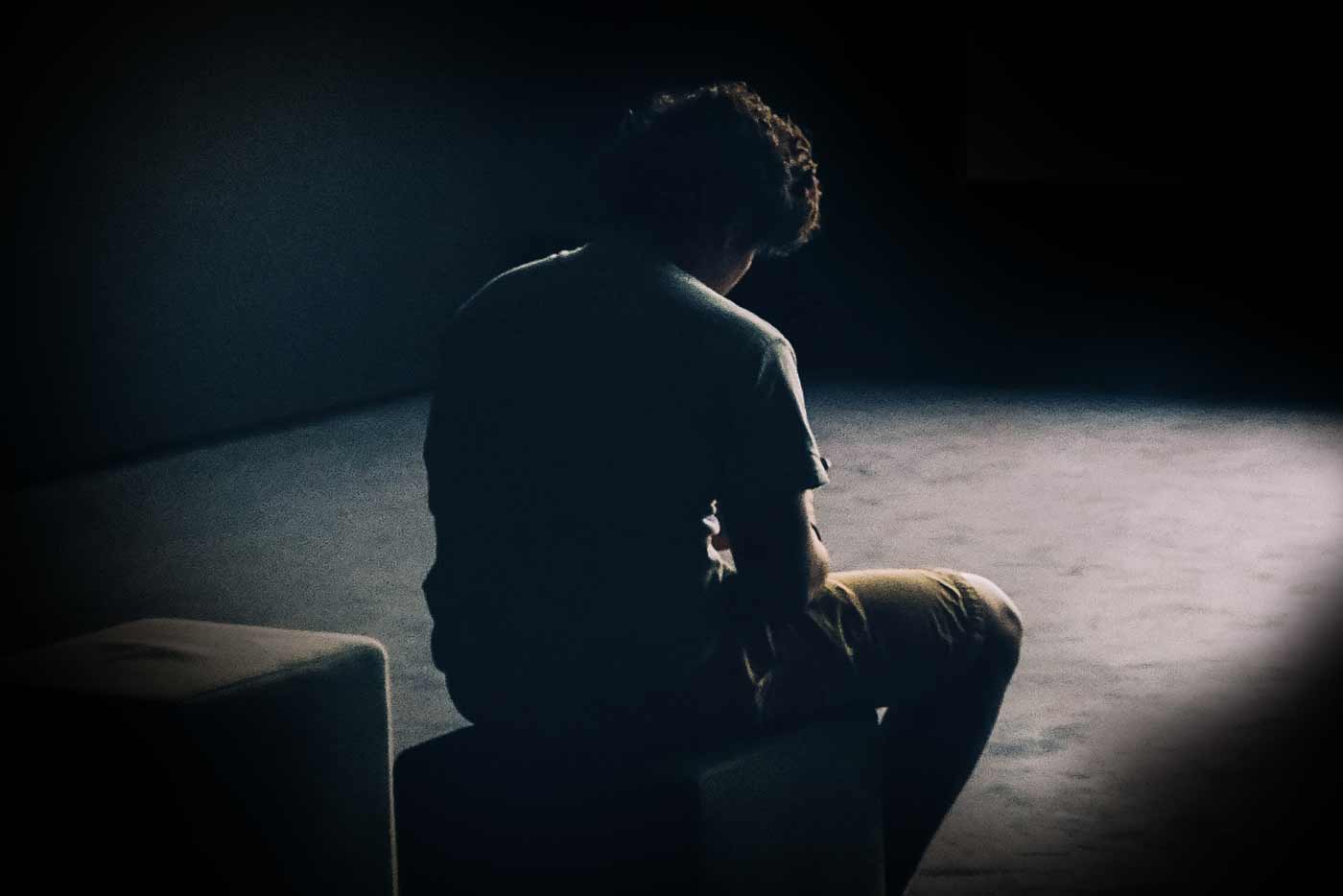 What are some benefits of television
Some pros of television are that it can be a great source of entertainment, it can keep you informed about current events, and it can be used as a tool for education. Some advantages of television over other forms of media are that it is more visual and engaging, it is more convenient, and it is more affordable.But at the opposite, what can be some television addiction problems addicts suffer from?
general health problems
Television can be harmful to your health. It can lead to eye strain, headaches, and neck pain. It can also cause you to become overweight and inactive.
television and sleep disorder
Yes, watching television can create sleep disorders or sleep problems. The blue light emitted by screens, including television screens, can suppress the production of melatonin, a hormone that regulates sleep. This can cause difficulty falling asleep or staying asleep, and can disrupt the natural sleep cycle.
Additionally, watching stimulating or stressful content before bed can also make it harder to relax and fall asleep. It is recommended to avoid watching television or using electronic devices for at least an hour before bedtime to promote better sleep.
television affecting your brain & mental health: bad for brain and mental health?
Some effects of television on your brain
1. Television can lead to a decrease in attention span and concentration.
2. Television can cause your brain to become less active, which can lead to problems with learning and memory.
3. Television can increase your risk for developing obesity, type 2 diabetes, and other health problems.
4. Television can cause sleep problems, including insomnia.
5. Television can increase your risk for developing anxiety and depression.
Some effects of television on your mental health
Television can have a number of negative effects on your mental health, including causing anxiety, depression, and increasing your risk of developing attention deficit disorder (ADD).
Additionally, watching television can lead to increased levels of stress and isolation, as well as decreased levels of physical activity. All of these factors can contribute to a decline in your overall mental health.
Does television cause stress and anxiety?
Yes, television can cause stress or anxiety in some people. This can be due to several factors such as the content being watched, the amount of time spent watching TV, and the individual's personal susceptibility to stress and anxiety. For example, watching news channels that continuously report on negative events or violence can cause a person to feel anxious or stressed.
Additionally, binge-watching shows for extended periods can lead to feelings of isolation and disconnection from the real world, which can contribute to anxiety and stress. It is important to be mindful of the content we consume and how much time we spend watching TV to maintain a healthy balance and avoid negative effects on our mental health.
Can television addiction lead to sadness and depression?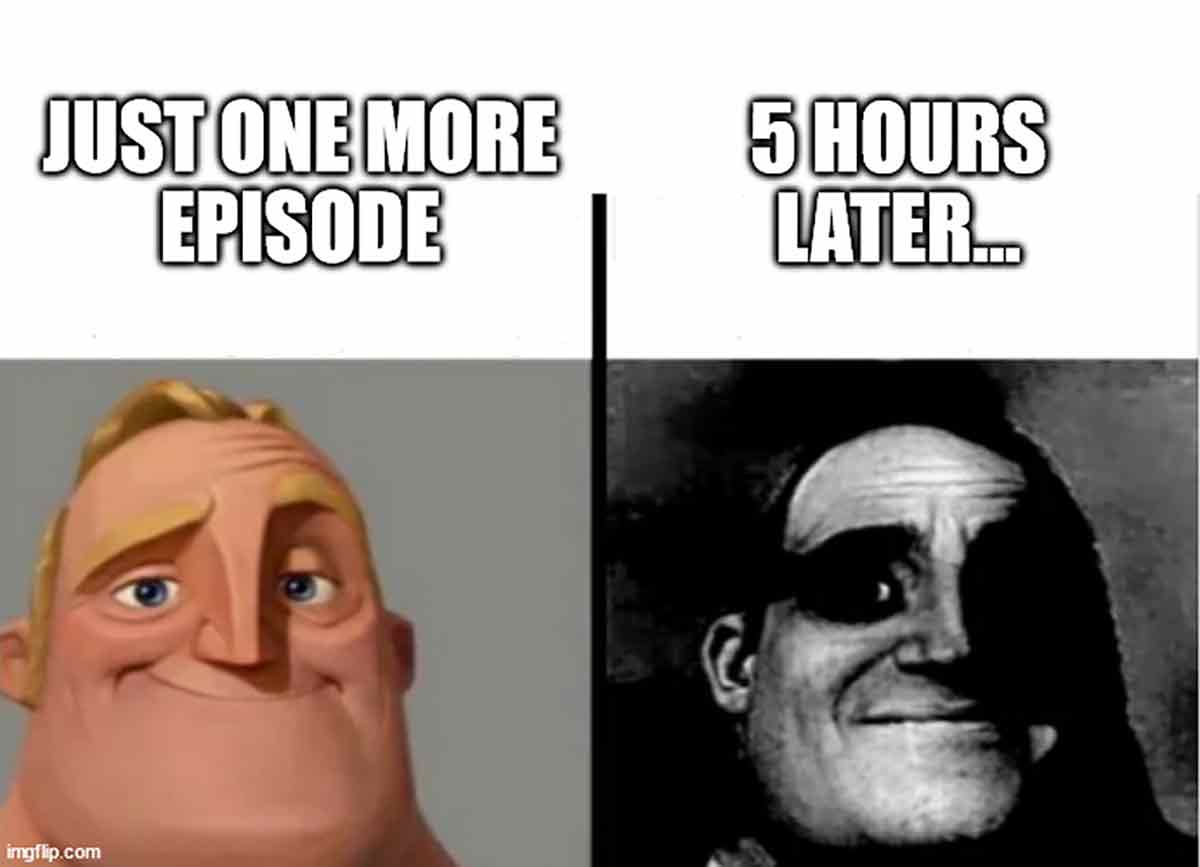 Yes, television addiction can lead to sadness and depression. Television addiction can interfere with one's social life, physical activity, and sleep patterns, leading to feelings of isolation, lethargy, and sadness. The constant exposure to negative news and images on television can also contribute to feelings of hopelessness and helplessness, leading to depression.
Additionally, excessive television watching can lead to an overall lack of productivity and a sense of unfulfillment, which can negatively impact one's mental health.
Dopamine and television
Dopamine is a neurotransmitter that plays a crucial role in our brain's reward and pleasure centers. It is released when we engage in pleasurable activities such as eating, socializing, and exercising. It is also released when we watch television.
Television viewing triggers the release of dopamine in the brain, creating a pleasurable sensation. This is especially true when we watch something that we enjoy, such as a favorite TV show or movie. The more we watch, the more dopamine our brain releases, which can lead to binge-watching behavior.
However, excessive television viewing can also lead to addiction and negative effects on our health and well-being. It can cause us to become sedentary and lead to weight gain, insomnia, and other health problems.
Therefore, it is important to engage in balanced and healthy television viewing habits to ensure that we enjoy the benefits of dopamine release without experiencing negative consequences.
television effects on Focus, productivity, attention span, academic performance…
Yes, television can affect focus, productivity, attention span, and academic performance in both positive and negative ways.
Negative effects:
– Excessive television viewing can lead to decreased attention span and reduced productivity.
– Watching too much television can distract individuals from completing tasks, leading to decreased focus.
– Television can also negatively affect academic performance by reducing the amount of time spent on studying and completing assignments.
Positive effects:
– Educational television programs can improve focus and attention span by engaging individuals in learning.
– Television can also increase productivity by providing relaxation and stress relief, which can help individuals refocus and be more productive.
– Watching educational television programs can improve academic performance by providing additional learning opportunities outside of the classroom.
Overall, it is important to monitor television viewing habits and balance it with other productive activities to minimize any negative effects and maximize the potential benefits.
A word about ADHD and television
People with ADHD may interact with television differently than those without ADHD. Some studies suggest that individuals with ADHD tend to watch more television than those without the condition. They may also be more likely to switch channels frequently or become distracted by other stimuli while watching TV.
Additionally, individuals with ADHD may have difficulty focusing on storylines or following complex plots, which can make it challenging for them to enjoy certain types of programming. On the other hand, some individuals with ADHD may find that watching TV can help them relax and reduce stress. Overall, the way that people with ADHD interact with television may vary depending on a range of individual factors.
affecting your relationships
television and self-esteem
Television can have both positive and negative effects on self-esteem. On one hand, watching positive and inspiring content can boost self-esteem and provide a sense of motivation and inspiration. On the other hand, exposure to negative and unrealistic images and messages can have a damaging effect on self-esteem.
Specifically, television can create unrealistic beauty standards and body ideals that can lead to negative self-comparisons and feelings of inadequacy. This can be particularly harmful for children and teenagers who are still developing their sense of self-worth and self-image.
Moreover, television can also reinforce harmful stereotypes and biases that can lead to feelings of marginalization and discrimination. This can negatively impact the self-esteem of individuals who belong to marginalized groups or communities.
Overall, the impact of television on self-esteem depends on the type of content being consumed and the individual's perception and interpretation of that content. It is important to be mindful of the messages being conveyed through television and to actively seek out positive and uplifting content to promote healthy self-esteem.
television addiction leads to isolation and loneliness?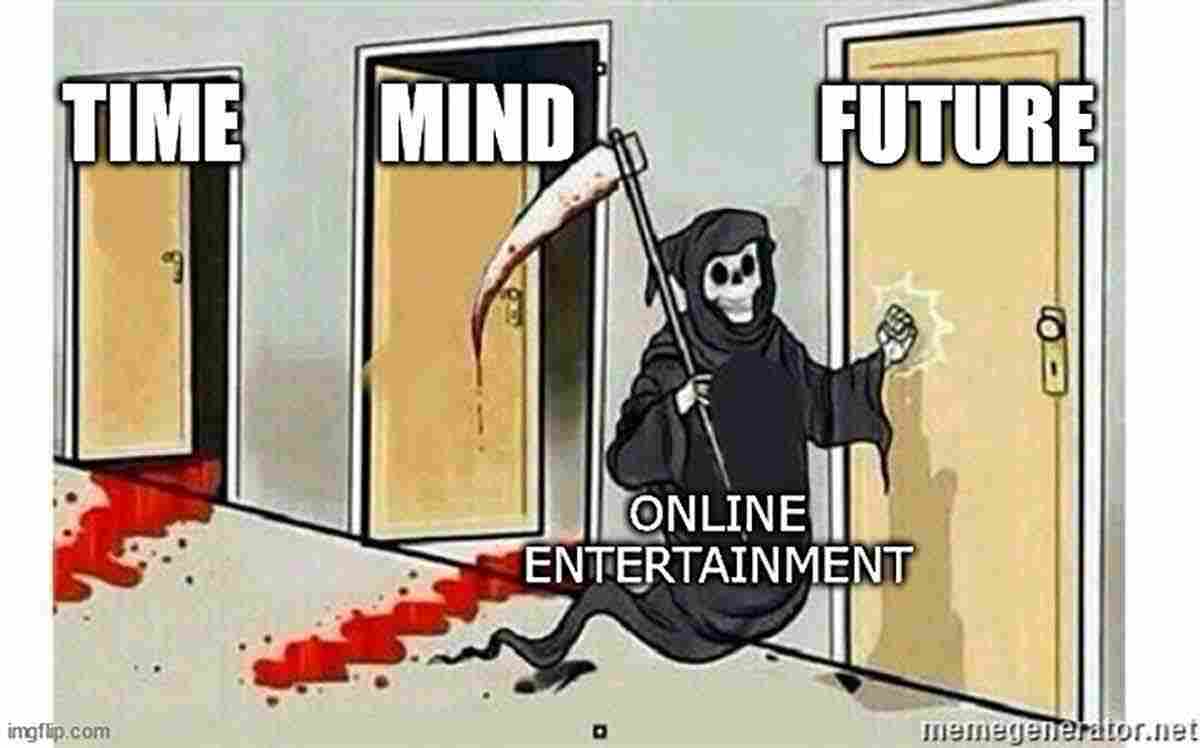 Yes, television addiction can lead to isolation and loneliness. When individuals spend excessive amounts of time watching television, they may neglect social interactions with friends and family, leading to feelings of isolation and loneliness.
Additionally, television addiction can lead to a lack of motivation to engage in activities outside of watching TV, further isolating individuals from social opportunities. It is important for individuals to find a healthy balance between their television habits and social interactions to prevent negative impacts on their mental health and well-being.
Effects of television on your relationship
Positive effects:
1. Shared interests: Watching TV together can create shared interests and provide couples with things to talk about, leading to a stronger bond.
2. Relaxation: Watching TV can be a way to unwind and relax together after a long day, which can help reduce stress and tension in the relationship.
3. Quality time: Watching TV together can be a form of quality time, where couples can enjoy each other's company without any distractions.
Negative effects:
1. Lack of communication: Watching too much TV can lead to a lack of communication between partners, which can cause distance and disconnection in the relationship.
2. Unrealistic expectations: Television can create unrealistic expectations about relationships, leading to disappointment and dissatisfaction in real-life relationships.
3. Different viewing preferences: If couples have different preferences for what to watch on TV, it can lead to arguments and conflicts, causing tension in the relationship.
How To Stop & quit Your television Addiction
Finally you think you are addicted to television and you are wondering how to quit it? How to break and overcome your cravings for television?
Here are the best solutions, steps, supports, resources and help you can get to treat your television addiction.
Main steps and solutions to break the television addiction
There is no one answer to this question, as it depends on the individual. However, some tips that may help include: setting limits on how much time you spend watching TV, finding other activities to do instead of watching TV, and avoiding situations where TV is the only option.
Actually, that's what most documentation out there is about… However, quitting a digital addiction can be a bit trickier than that.
So our team, after testing many ways, designed a bulletproof way to overcome them. Here are some clear and practical steps that are very powerful to quit a digital addiction, including television:
1. Purge temptations: Get rid of television
First, cleaning your life from temptations is much easier than resisting to them. Disable or delete your television accounts, change the password and hide it somewhere you can't access easily, keep your phone / computer far away… Out of sight out of mind.
Here is a video from our course the The Digital Purge. on how to add resistance to your temptations, so you become so lazy to engage with them that you give them up: