Welcome to our digital detoxing series! A series on how to stop addictions toFortnite,Facebook,Instagram,porn,Netflix, Youtube,Tinder… Findall the posts about digital addiction. Today, let's talk about how to quit the steam addiction.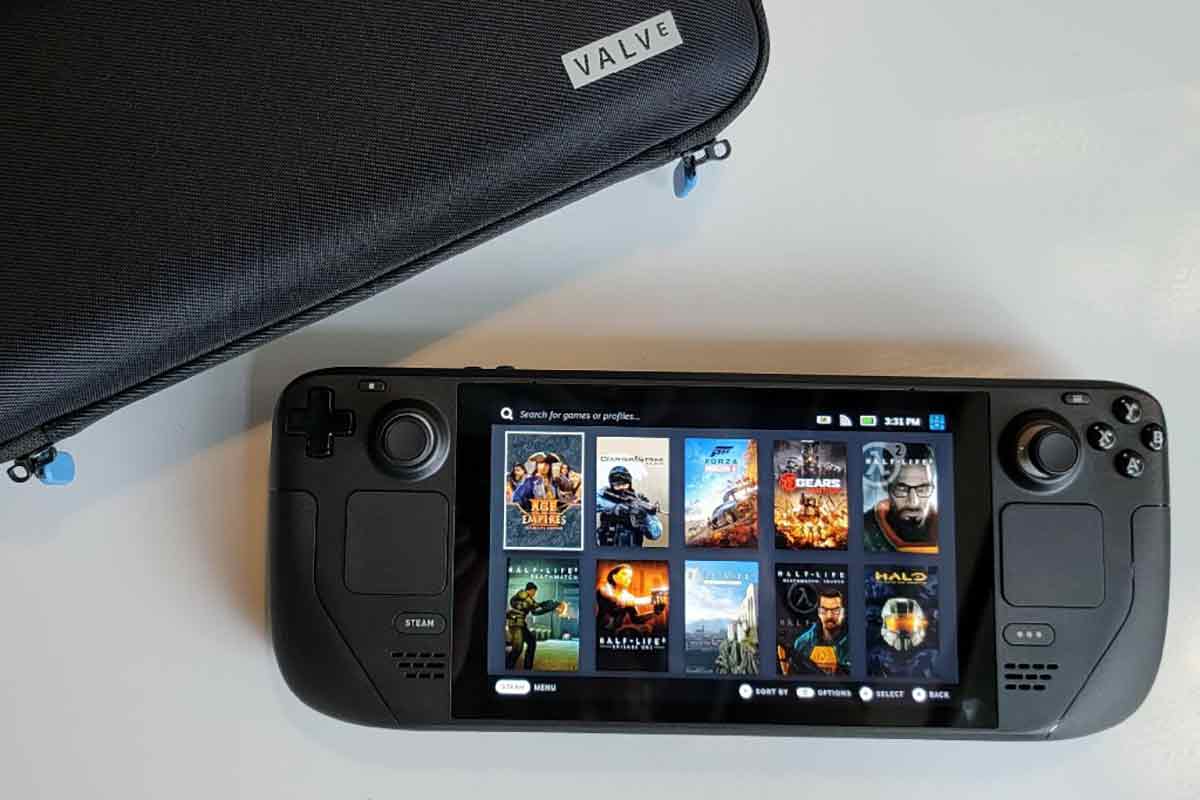 What is the steam addiction?
About steam
Steam is a digital distribution platform for games and other software. It allows users to purchase, download, and play games, as well as access community features.
Addiction to steam, a "real" addiction?
Officially an addiction?
First, let's have a look to the DSM-5,the Diagnostic and Statistical Manual of Mental Disorders. Does it includes steam addiction?
No, steam addiction is not listed in the DSM-5.
So what means "steam addiction"?
Steam addiction is an obsessive preoccupation with the online gaming platform Steam. It typically involves spending excessive amounts of time on the platform, often neglecting other activities or commitments as a result. Symptoms of Steam addiction can include neglecting obligations, social isolation, irritability when not playing, and poor performance in academic or professional settings.
What is considered steam addiction?
1. Spending excessive amounts of time playing steam games.
2. Feeling unable to control one's own behavior when playing steam games.
3. Neglecting important activities or responsibilities in order to play steam games.
4. Lying to family or friends about the amount of time spent playing steam games.
5. Obsessing over steam games and becoming preoccupied with thoughts of playing them.
6. Experiencing withdrawal symptoms such as irritability, restlessness, or anxiety when unable to play steam games.
7. Sacrificing sleep or meals in order to play steam games.
8. Using steam games as an escape from real life problems.
9. Losing interest in other hobbies or activities.
10. Spending large amounts of money on steam games or related items.
How much steam is too much?
There is no one-size-fits-all answer to this question. How much time spent on Steam is too much will depend on individual circumstances, such as lifestyle and personal commitments. Generally, it is recommended to limit gaming time to no more than two hours per day. This allows for a healthy balance between gaming and other activities.
Some technology addiction facts & statistics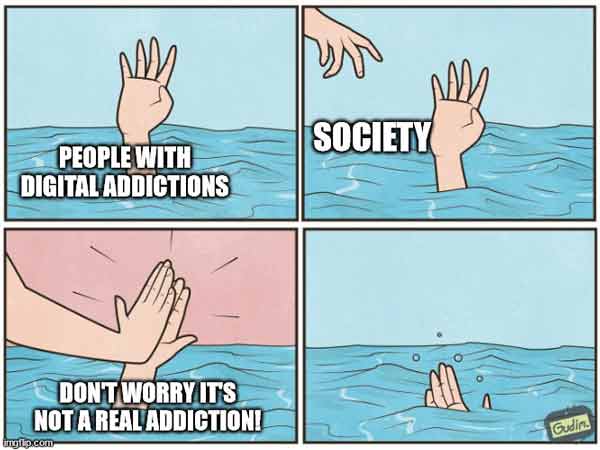 Technology addiction is a growing concern in today's world. Here are some statistics related to technology addiction:
1. According to a 2019 survey by Common Sense Media, 50% of teens feel addicted to their mobile devices.
2. A study conducted by the Pew Research Center found that 28% of adults in the US feel they are constantly online.
3. A survey conducted by the American Psychological Association found that 43% of Americans are constantly checking their electronic devices for email, texts, or social media updates.
4. A survey conducted by the Royal Society of Public Health in the UK found that social media is the most addictive technology, with 63% of respondents reporting that they check their social media accounts at least once a day.
5. In a study conducted by the University of Maryland, students were asked to give up all technology for 24 hours. Many of the participants experienced withdrawal symptoms such as anxiety, irritability, and even physical symptoms such as headaches.
6. A study conducted by the University of Gothenburg in Sweden found that excessive use of mobile phones can lead to sleep disorders, depression, and anxiety.
7. According to the World Health Organization, internet addiction disorder (IAD) is a real condition that can have serious negative consequences on an individual's mental and physical health.
Is the steam addiction widespread?
While not all of these users may be addicted to Steam, it is possible for some individuals to develop a gaming addiction and spend excessive amounts of time on the platform. It's important for individuals to be aware of their gaming habits and take steps to maintain a healthy balance between gaming and other aspects of their life.
Symptoms, Causes and Signs of steam addiction
Why is steam so addictive?
Steam is addictive because it offers a wide variety of games, with something for everyone.
Additionally, Steam offers great discounts on games, making them more accessible and affordable. Steam also offers a great community of players, making it easier to connect and play with friends. Finally, Steam offers regular updates and events, providing players with something new and exciting to look forward to.
Possible causes of steam dependency
Steam addiction is often caused by a combination of factors. These include:
1. Accessibility: Steam is an extremely accessible platform that allows users to purchase and download games with ease. This makes it very tempting for people to spend money on games, as well as to play them for long periods of time.
2. Games: The games available on Steam are often highly addictive and immersive, providing hours of entertainment and challenge.
3. Social Interaction: Some users may become addicted to Steam due to the social aspect of the platform. Players can join chat rooms to discuss games and compete with each other.
4. Stress Relief: For some people, playing games on Steam can be a form of stress relief. It can be a way to escape from everyday worries and provide a sense of accomplishment.
5. Escapism: Steam can also be a form of escapism for some people, allowing them to enter into a fantasy world and forget about the real world for a while.
Signs & Symptoms of steam addiction
Now let's see if you have the steam addiction problem.
1. You spend more time playing video games than interacting with your family and friends.
2. You can't help but check the latest sales and discounts on Steam.
3. You buy games before you even have time to play them.
4. You're always on the lookout for new Steam features and updates.
5. You've had multiple Steam accounts over the years.
6. You have an extensive library of games on your Steam account.
7. You've made friends in the Steam community and are always chatting with them.
Problems, impacts & bad effects of steam: should you quit?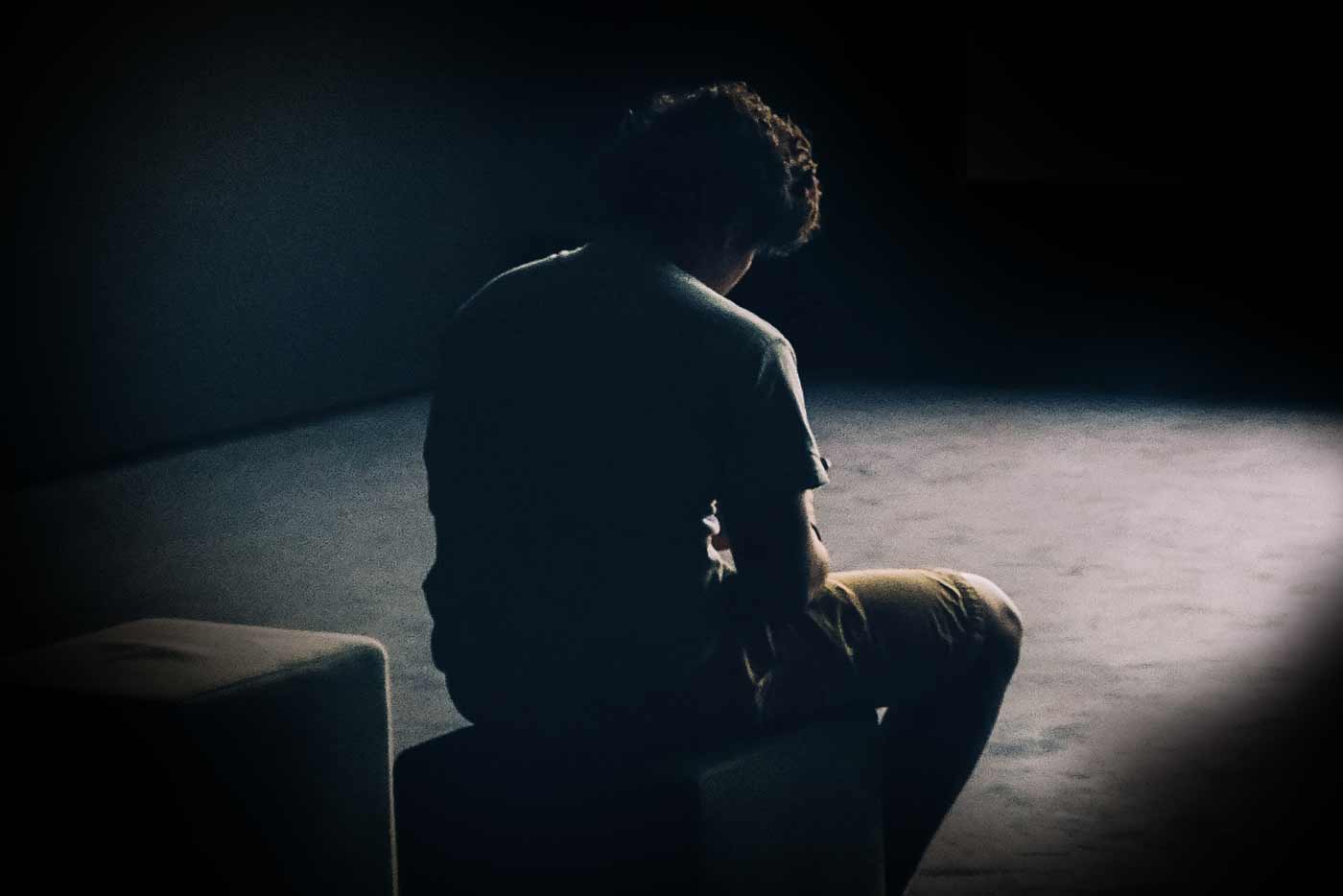 What are some benefits of steam
Pros of Steam:
1. Steam is a clean and efficient energy source. It does not produce any air pollution. As a result, steam is an ideal source of energy for many industrial processes.
2. Steam is easily produced and stored, making it an ideal energy source for many applications.
3. Steam is a very effective medium for transferring energy, making it a great choice for powering machinery and equipment.
4. Steam is a reliable energy source and can be used as a backup in case of electrical outages.
5. Steam is relatively safe to work with and is not dangerous to handle.
6. Steam is a cost-effective energy source and can be used to reduce energy costs.
7. Steam is a versatile energy source that can be used for many different industrial applications.
But at the opposite, what can be some steam addiction problems addicts suffer from?
general health problems
The effects of steam on your health depend on the type of steam you are exposed to. Generally, steam can be beneficial for your health as it helps to open up the airways and loosen mucus. This can help to relieve symptoms associated with respiratory conditions like asthma and allergies. Breathing in steam can also help to reduce congestion and provide relief from sore throats, nasal congestion, and colds.
At the same time, breathing in too much steam can be dangerous. High temperatures can cause burns and extreme humidity can make it difficult to breathe. Prolonged exposure to steam can also dehydrate the body, leading to fatigue and headaches. Inhaling steam with pollutants can also be harmful, as it can further irritate the airways and aggravate respiratory conditions.
steam and sleep disorder
Steam itself is not known to cause sleep disorders or sleep problems. However, if you are experiencing hot and humid conditions due to steam, it may make it more difficult to fall asleep or stay asleep. This is because high temperatures and humidity can make it uncomfortable to sleep, leading to restlessness and waking up frequently during the night.
Additionally, if you have respiratory problems such as asthma or allergies, exposure to steam may exacerbate these conditions and make it harder to breathe, leading to sleep problems. It is important to maintain a comfortable sleeping environment with appropriate temperature and humidity levels to ensure a good night's sleep.
steam affecting your brain & mental health: bad for brain and mental health?
Some effects of steam on your brain
1. Too much steam can cause dehydration, which can lead to headaches and dizziness.
2. The heat from steam can cause mental fatigue and reduce your concentration and alertness.
3. Steam can also cause nasal congestion, which can lead to difficulty breathing and difficulty concentrating.
4. Prolonged exposure to steam can irritate the eyes and skin, causing further discomfort and exhaustion.
Some effects of steam on your mental health
1. Anxiety: Steam can cause feelings of stress, panic and anxiety, especially when playing competitive games or when playing for long periods of time.
2. Depression: Prolonged gaming can lead to a decrease in self-esteem, feelings of loneliness and depression.
3. Lack of Concentration: Excessive gaming can cause a lack of concentration and lead to difficulty in completing tasks or assignments.
4. Social Isolation: Steam can lead to a decrease in social interaction and lead to feelings of isolation. This can further contribute to depression and anxiety.
5. Sleep Deprivation: Spending too much time playing games can lead to a lack of sleep, which can lead to fatigue, exhaustion and mental health issues.
Does steam cause stress and anxiety?
No, steam itself does not cause stress or anxiety. In fact, steam can have a calming effect and can be used in relaxation techniques like saunas, steam rooms, and hot baths. However, if someone has a fear of enclosed spaces or a medical condition that makes them uncomfortable in humid environments, being in a steam room or sauna could cause stress or anxiety for them. It's important to listen to your body and avoid any situation that causes discomfort or anxiety.
Can steam addiction lead to sadness and depression?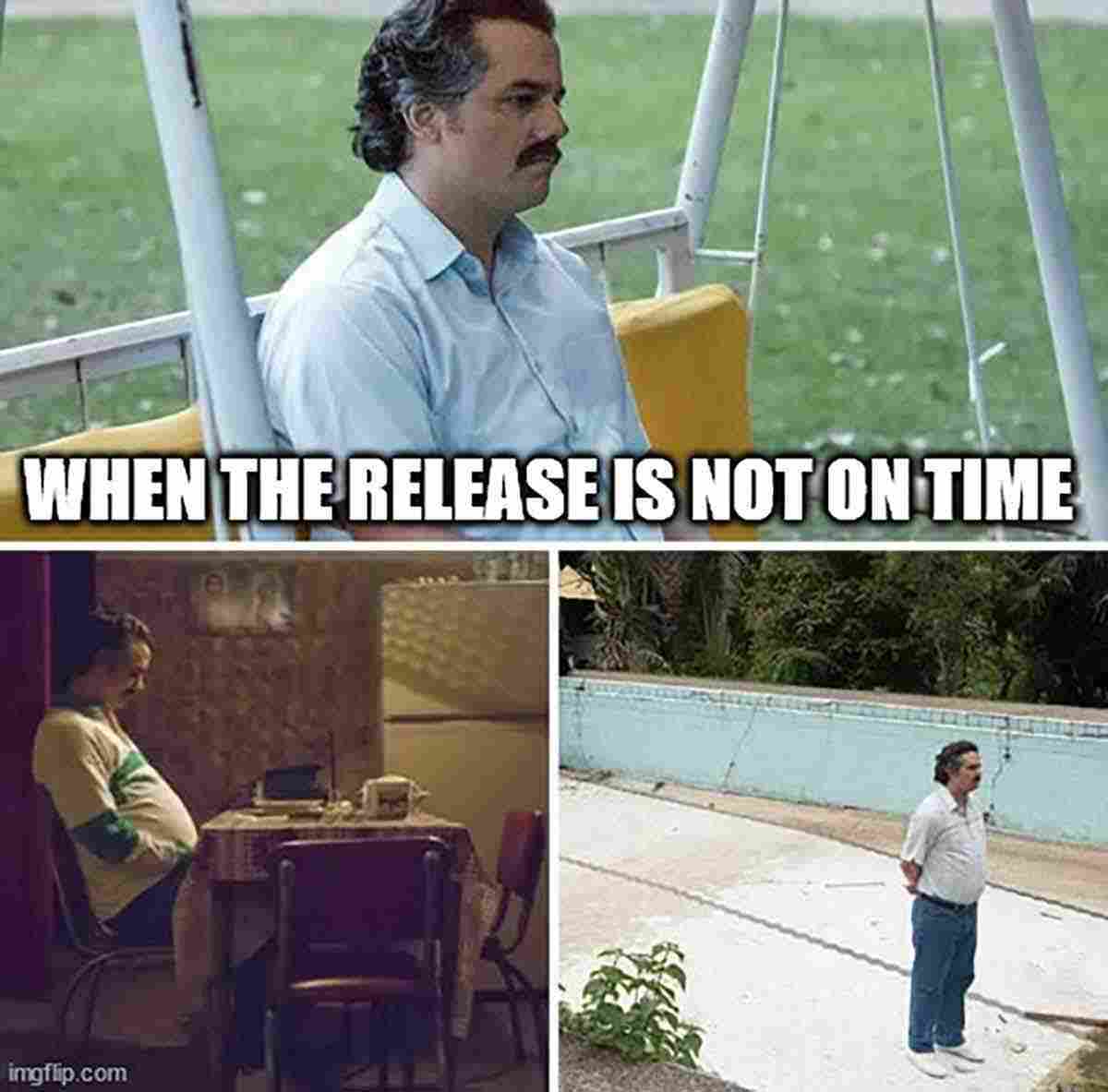 While there is no direct evidence that steam addiction can lead to sadness and depression, excessive gaming or internet use in general has been associated with negative mental health outcomes such as anxiety, depression, social withdrawal, and poor sleep quality.
It is important to note that addiction to any activity or substance can impact an individual's mental health and well-being. In the case of steam addiction, excessive use of the platform may lead to neglecting other important aspects of life, such as relationships, work, and physical health, which can contribute to feelings of sadness and depression.
It is recommended to maintain a healthy balance between gaming and other activities, and to seek help if you feel that your steam use is affecting your mental health or daily functioning.
Dopamine and steam
Dopamine is a neurotransmitter that is associated with pleasure, reward, and motivation. When we experience something pleasurable or rewarding, such as playing a video game on Steam, our brain releases dopamine, which reinforces the behavior and motivates us to continue doing it.
Steam is a digital distribution platform for video games that allows users to purchase, download, and play games on their computers. Many people enjoy playing games on Steam, and the platform offers a wide variety of games to choose from, including both single-player and multiplayer options.
When someone plays a game on Steam and experiences success, such as completing a challenging level or winning a multiplayer match, their brain releases dopamine, which can create a sense of pleasure and satisfaction. This can make playing games on Steam a rewarding and motivating experience.
However, it is important to note that excessive use of video games, including those on Steam, can lead to addiction and negative consequences. It is important to use the platform in moderation and prioritize other aspects of life, such as social relationships and physical health.
steam effects on Focus, productivity, attention span, academic performance…
There is limited research on the direct effects of steam on focus, productivity, attention span, and academic performance. However, there are some potential indirect effects that may impact these areas.
Steam can have relaxation and stress-reducing effects, which may improve focus and productivity. Relaxation can help individuals feel more motivated to complete tasks and reduce distractions.
Additionally, steam can help relieve physical tension and soothe sore muscles, which can improve overall comfort and reduce discomfort that may interfere with focus.
On the other hand, steam may also have negative effects on academic performance if it interferes with sleep. Steam can increase humidity levels in a room, which can lead to poor air quality and difficulty breathing during sleep. Poor sleep quality has been linked to lower academic performance and reduced cognitive function, including focus and attention span.
Overall, the effects of steam on focus, productivity, attention span, and academic performance are likely individual and depend on factors such as the duration and intensity of steam exposure, individual sensitivity to steam, and other lifestyle factors that may impact sleep and stress levels.
A word about ADHD and steam
There is no definitive answer to whether people with ADHD interact differently with Steam as it may vary from person to person. However, some people with ADHD may find Steam and other video game platforms to be particularly engaging and stimulating, which can help them focus and improve their attention.
On the other hand, some individuals with ADHD may struggle with impulsivity and may find it challenging to limit their time spent on Steam, leading to potential problems with time management and productivity.
Additionally, the fast-paced and unpredictable nature of some games on Steam may overstimulate some individuals with ADHD, leading to feelings of overwhelm and stress.
Overall, the impact of ADHD on Steam interaction depends on the individual and their specific symptoms and coping mechanisms. It is essential to find a balance between enjoying the benefits of gaming and managing any negative effects it may have on ADHD symptoms.
affecting your relationships
steam and self-esteem
Steam can have both positive and negative effects on self-esteem.
Positive effects:
1. Relaxation and stress relief: Steam rooms can provide a relaxing and calming environment which can help reduce stress and anxiety, leading to an overall sense of well-being and improved self-esteem.
2. Improved skin and body image: Steam can help improve skin tone, texture, and appearance, which can lead to a more positive body image and improved self-esteem.
3. Social interaction: Steam rooms are often used in a social setting, which can lead to increased social interaction and a sense of community, which can boost self-esteem.
Negative effects:
1. Body comparison: Being in a steam room with others can lead to comparing one's body to others, which can negatively impact self-esteem.
2. Self-criticism: While in a steam room, individuals may focus on their perceived flaws which can lead to self-criticism and a negative impact on self-esteem.
3. Perceived pressure: The pressure to look a certain way or maintain a certain body image when in a steam room can lead to negative self-judgment and a decrease in self-esteem.
steam addiction leads to isolation and loneliness?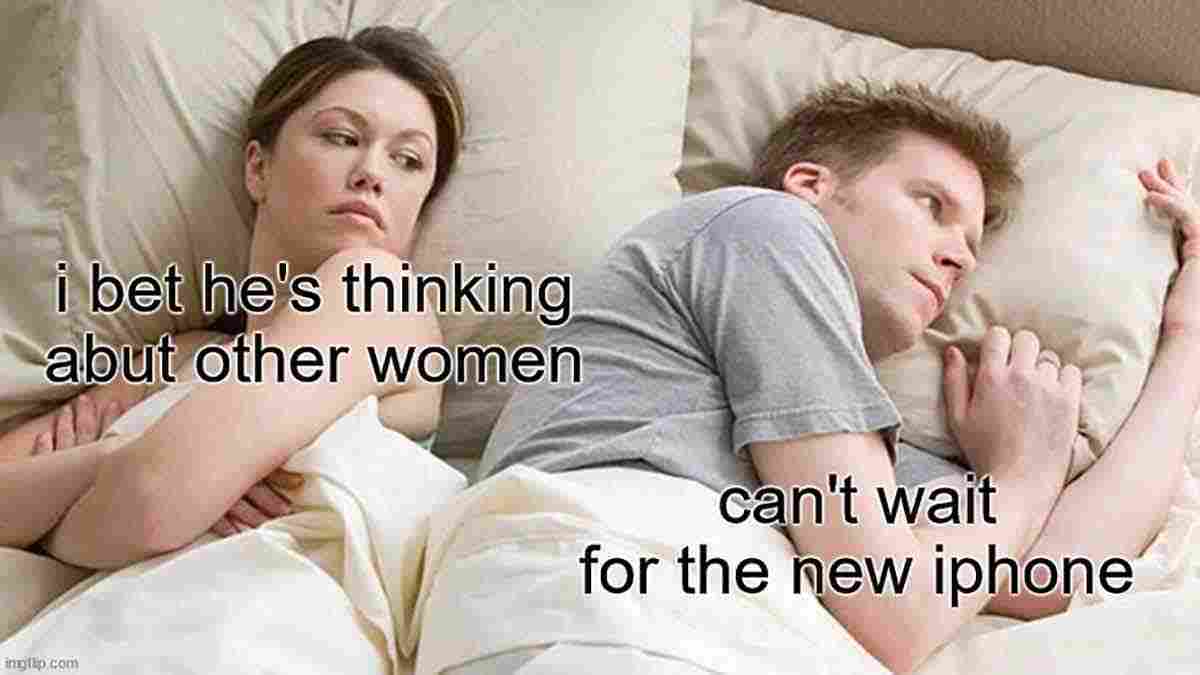 Yes, excessive use of Steam can lead to isolation and loneliness. When a person spends a lot of time playing games on Steam, they may become disconnected from their social relationships and activities in the real world. This can lead to feelings of loneliness and isolation.
Additionally, the addictive nature of gaming can cause individuals to prioritize gaming over other activities, including spending time with friends and family. This can further contribute to social isolation and loneliness. It is important to balance the use of Steam with other social activities to maintain healthy relationships and prevent isolation.
Effects of steam on your relationship
Positive effects of steam on your relationship:
1. Relaxation: Steam can help you and your partner relax and unwind after a long day. This can help reduce stress and tension in your relationship.
2. Bonding: Sharing a steam room or sauna with your partner can be a bonding experience. You can talk, laugh, and enjoy each other's company while you both relax.
3. Health benefits: Steam can have health benefits like improving circulation, relieving muscle and joint pain, and boosting your immune system. This can help keep you and your partner healthy and feeling good.
Negative effects of steam on your relationship:
1. Discomfort: Steam can be uncomfortable for some people, especially if it's too hot or humid. If one partner is uncomfortable, it can ruin the experience for both of you.
2. Lack of privacy: Steam rooms and saunas are often shared spaces, which means you may not have much privacy. This can be a problem if you and your partner are looking for a more intimate experience.
3. Hygiene concerns: Steam rooms and saunas can be breeding grounds for bacteria and viruses. If you and your partner are not careful, you could end up getting sick.
How To Stop & quit Your steam Addiction
Finally you think you are addicted to steam and you are wondering how to quit it? How to break and overcome your cravings for steam?
Here are the best solutions, steps, supports, resources and help you can get to treat your steam addiction.
Main steps and solutions to break the steam addiction
1. Acknowledge the problem and make a commitment to quit: The first step is to recognize that you have a problem with steam addiction and make a conscious commitment to quit.
2. Identify triggers and create a plan to avoid them: Identify what triggers your steam addiction and create a plan to avoid them. This could mean spending more time in activities that don't involve steam, such as going outside and engaging in physical activities.
3. Get support: Seek out support from friends, family, or professionals to help you stay on track with quitting steam.
4. Develop a healthier lifestyle: Focus on developing healthier lifestyle habits that don't involve steam. This could include making healthier dietary choices, getting enough sleep, and engaging in regular physical activity.
5. Replace steam with other activities: Replace steam activities with other activities that you find enjoyable. This could include reading, playing board games, or doing a hobby.
6. Take regular breaks: Take regular breaks from gaming and allow yourself time to do other activities. This will help to reduce cravings and help you to create a new routine based on healthier activities.
Actually, that's what most documentation out there is about… However, quitting a digital addiction can be a bit trickier than that.
So our team, after testing many ways, designed a bulletproof way to overcome them. Here are some clear and practical steps that are very powerful to quit a digital addiction, including steam:
1. Purge temptations: Get rid of steam
First, cleaning your life from temptations is much easier than resisting to them. Disable or delete your steam accounts, change the password and hide it somewhere you can't access easily, keep your phone / computer far away… Out of sight out of mind.
Here is a video from our course the The Digital Purge. on how to add resistance to your temptations, so you become so lazy to engage with them that you give them up: