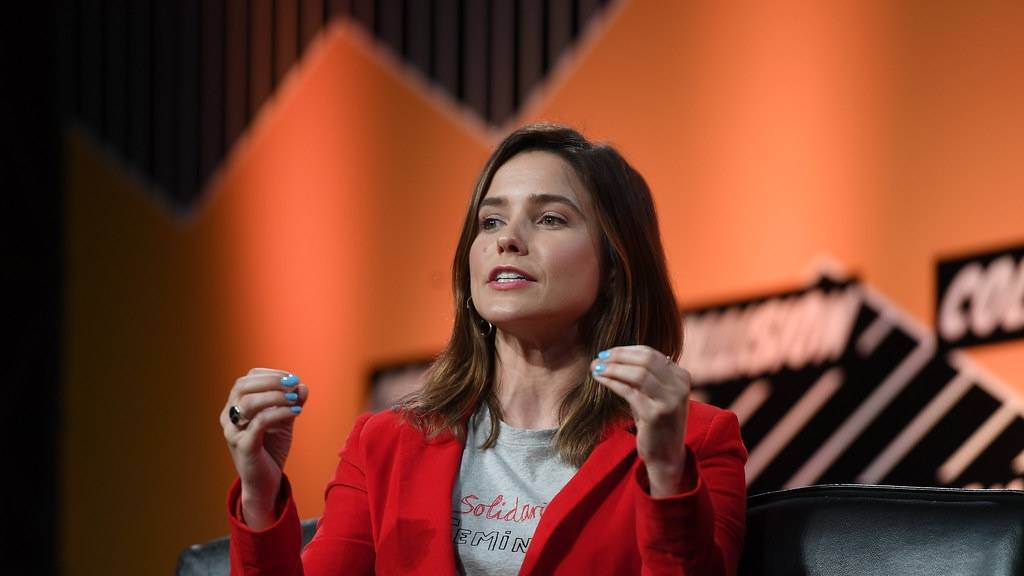 Sophia bush is one of the most inspiring entrepreneurs in the world. She is a successful actress, director, and producer, but her real passion lies in helping other entrepreneurs succeed. She has started several businesses of her own, and she generously shares her advice with others who are looking to achieve their own goals. Sophia bush is an incredible role model for anyone who wants to start their own business. Her story is proof that anything is possible if you set your mind to it. So if you're feeling inspired by sophia bush, be sure to read on for some valuable advice from one of the most successful entrepreneurs out there.
Discover the most inspiring Life, Love, Body, Women quotes from Sophia Bush, and much more.
Summary
SOPHIA BUSH QUOTES ON WOMEN
As a strong woman, there are things I would never put up with. — Sophia Bush
I fight for the environment because we only have one planet, but I see how the environment affects poverty and how the environment affects women around the world. — Sophia Bush
No matter what you are, you're a mess.' That's what the world tells us. 'Every other woman is your competition. You feel bad about yourself and every other woman think she's perfect. — Sophia Bush
I believe all men, all women, regardless of race, gender, socioeconomic background, you deserve the same rights. — Sophia Bush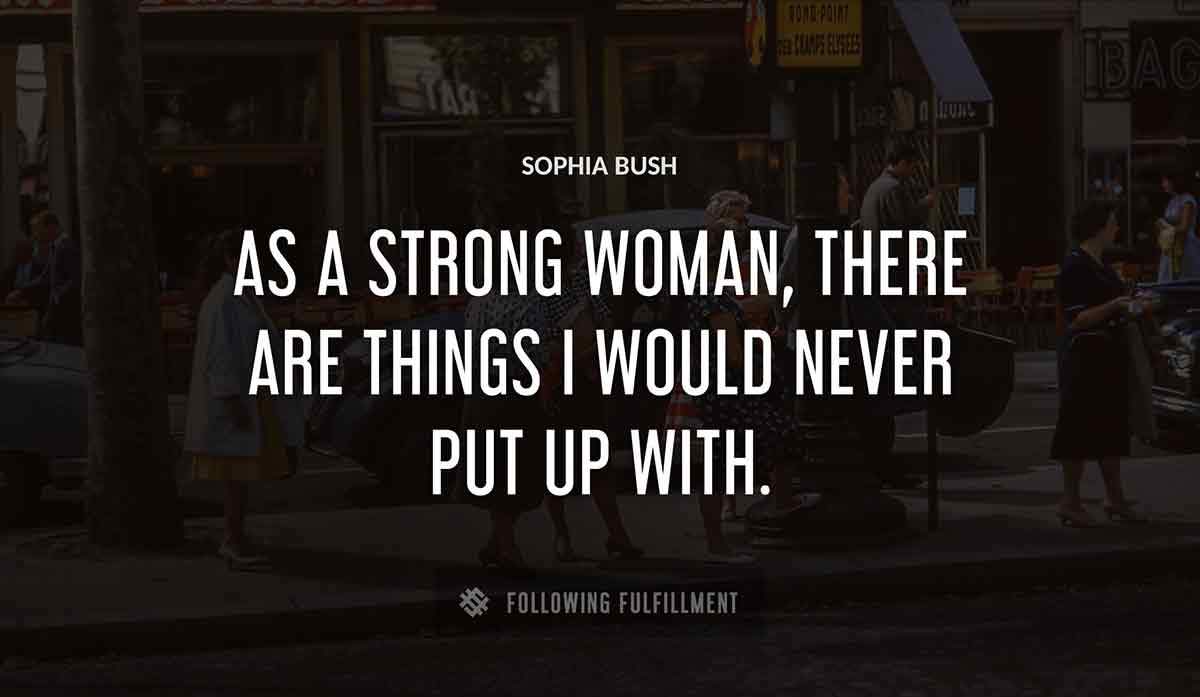 I'm looking for things that are really connected–education, both in the developing world and at home. The way that that affects communities and, in particular, women. — Sophia Bush
The end, thank you lionsgate and e! for making this decision and validating The women and men who came forward. we burnt it down sis [emojis]. — Sophia Bush
SOPHIA BUSH QUOTES ON LIFE
When you realize who the good people are in your life, you're so lucky. — Sophia Bush
It's a very bizarre thing to have people very concerned with your life, but I don't mind it because all that says to me is that they care about the show, and I can't ask for anything more than that. — Sophia Bush
Life throws some curveballs at you and you go where it takes you. — Sophia Bush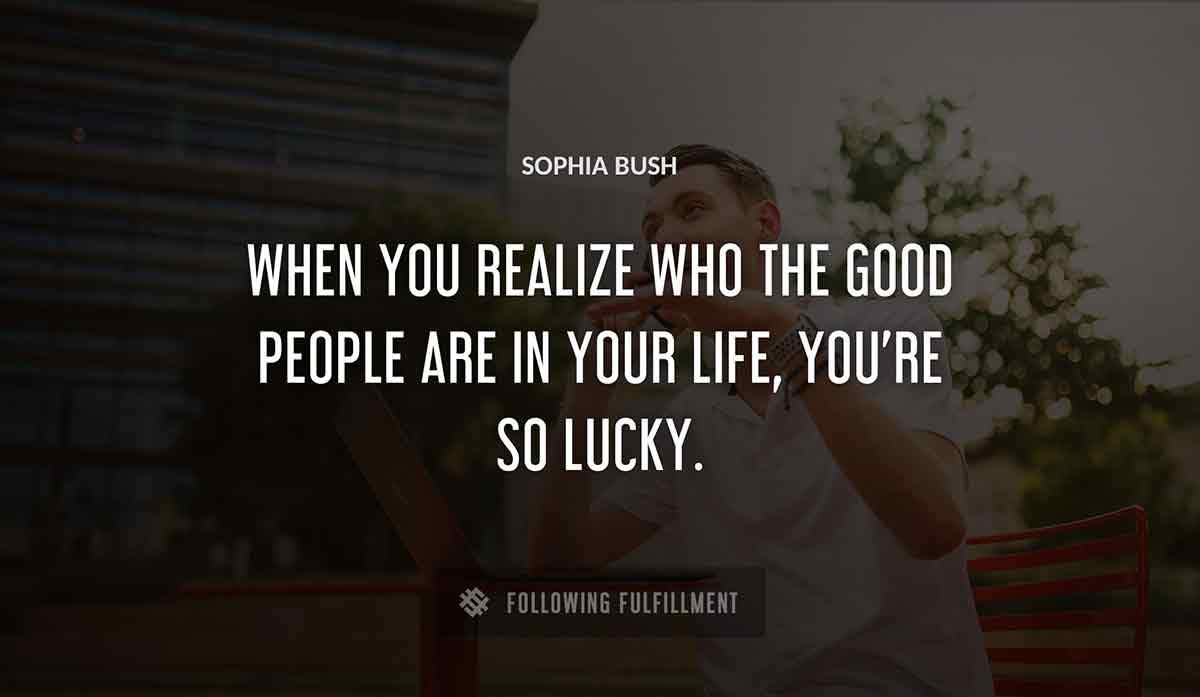 My girlfriends are my life, but I'm also one of those girls who can hang out with the guys. — Sophia Bush
Regardless of what you plan on when you fall in love, significant others come and go in your life. Your friends are it. My friends are my everything. — Sophia Bush
Life is too short, and I'm Italian. I'd much rather eat pasta and drink wine than be a size 0. — Sophia Bush
In the initial season of a show, you're figuring out your character and their life and their background and you're putting together all the chapters of the book. — Sophia Bush
People care about my personal life. But really I'm dorky! I drink beer and go to football games. And ya know, sit in my house in a t–shirt on the weekends and play with my dog! — Sophia Bush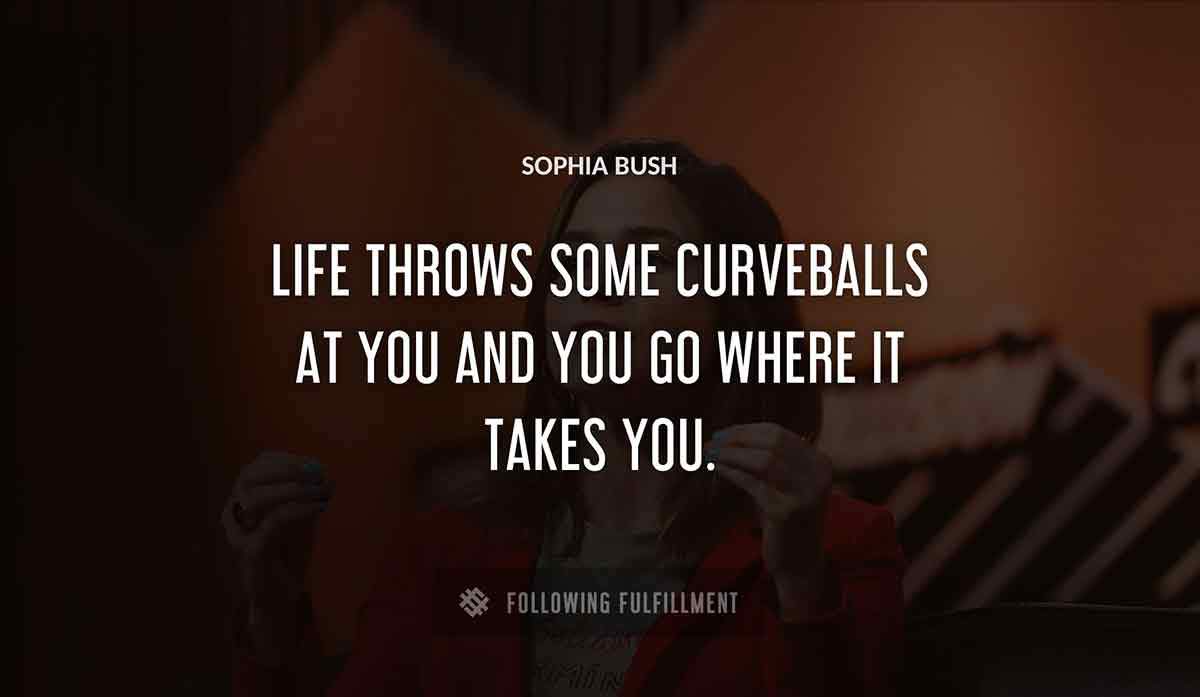 It's a very weird thing to know where you want to be in life and all of a sudden to actually have taken some real steps is a very strange feeling. I've really done something that I'm proud of. — Sophia Bush
What matters is a good person, a good soul, someone who genuinely gives good attention to the relationships in their lives. — Sophia Bush
SOPHIA BUSH QUOTES ABOUT LOVE
There's nothing that I love to do more than act and I feel really lucky to be in the position that I'm in, being able to do it as my job! If I ever do anything other than act, it will be in show business. — Sophia Bush
I'm such a sucker for love and I believe in it and I always want it to win. — Sophia Bush
Redundant Thematics
In Sophia Bush Statements
body
movie
love
woman
world
time
believe
fitness
life
I love boxing. There's something fierce about using your body's force that way. — Sophia Bush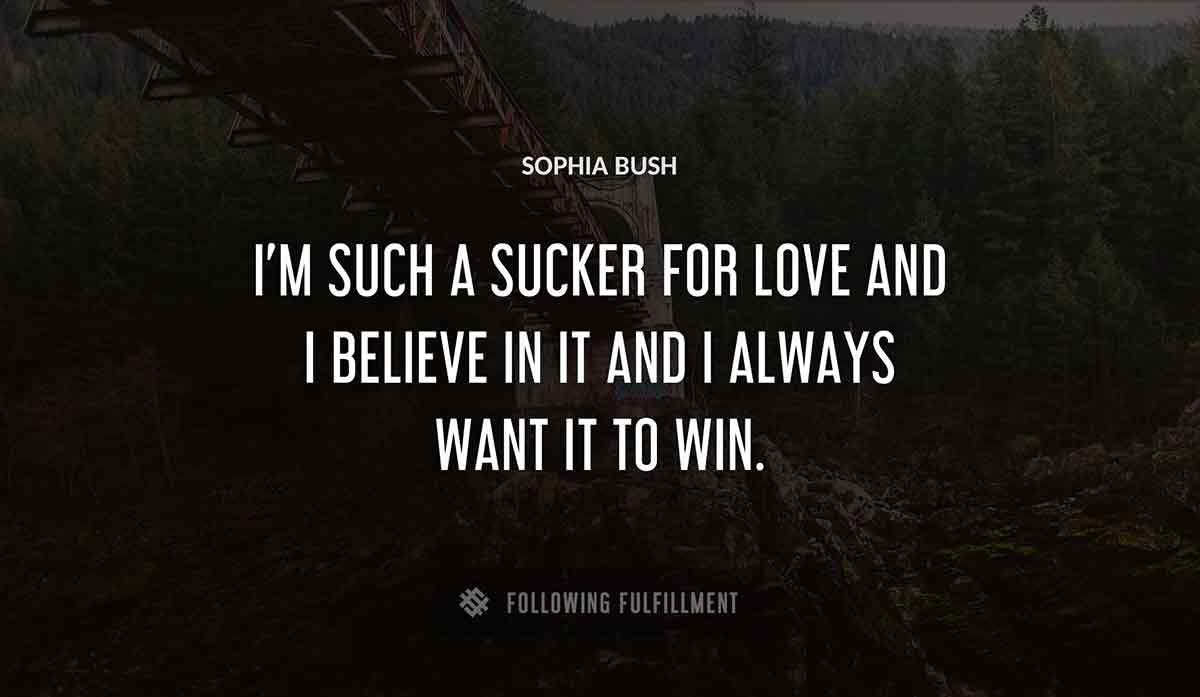 I get to do what I love every day. I get to crawl into someone else's head and I love that. — Sophia Bush
I love to box. I once took a kickboxing class in college and got totally hooked. — Sophia Bush
I love fashion because it can change to suit your mood. I'm very drawn to classic silhouettes, menswear–inspired pieces, and anything that feels a little French. I'm also inspired by Brit girl style. — Sophia Bush
SOPHIA BUSH QUOTES ABOUT THE BODY
Your body tells you what it needs, and if you sleep past your alarm on a Saturday morning, it's probably because you need the sleep. — Sophia Bush
I think it's healthy when fitness experts encourage fitness rather than getting a certain body shape. — Sophia Bush
I'm not a waif–y girl and never will be. I think it's healthy when fitness experts encourage fitness rather than getting a certain body shape. — Sophia Bush
You can't work on the biceps and ignore the rest of the body, and you can't just say one issue is important when you are looking at how to make the world a better place. — Sophia Bush
All the sudden high–impact stress can really take a toll on your body. So if you still want to be active and get in a good workout, go to a yoga class or pilates class, or get in some strength and conditioning. — Sophia Bush
SOPHIA BUSH Quotes Take Away
Sophia Bush is an actress, activist, and writer with a lot of great things to say about life. We've shared some of her most inspiring quotes in this post, but there are plenty more where that came from. If you want to be inspired on a daily basis, make sure to check out our courses. We have something for everyone, and we promise that you won't be disappointed with the content.