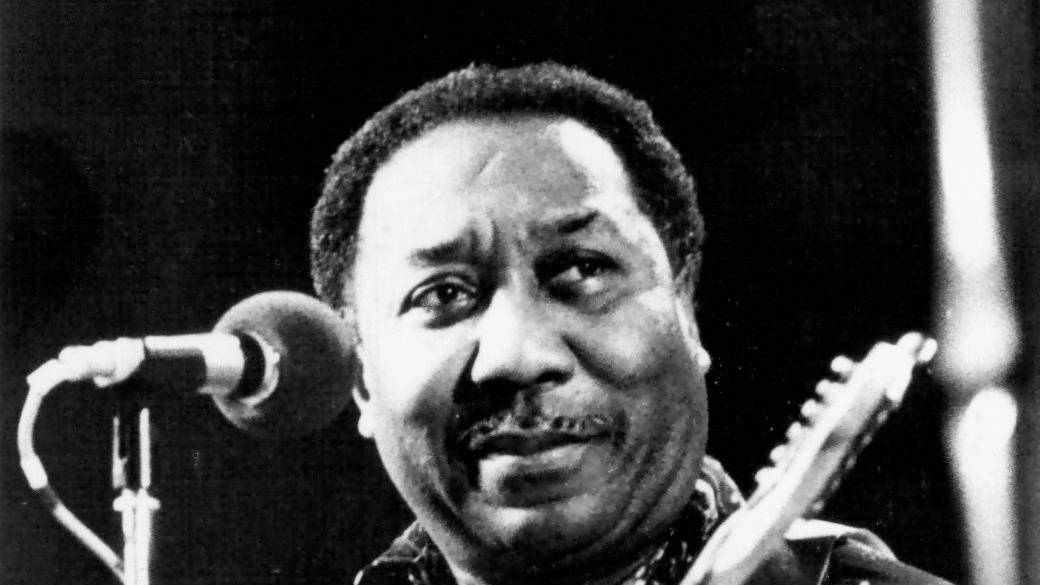 Muddy Waters was an American blues musician who is considered to be one of the most influential figures in blues history. His unique style of playing influenced many other artists, and he helped to shape the sound of modern Chicago blues. Waters was born in rural Mississippi, and he began playing guitar at a young age. He later moved to Chicago, where he developed his distinctive sound. Waters rose to prominence in the 1950s with hits like I Can't Be Satisfied and I'm Ready. He continued to perform and record until his death in 1983. Today, his music remains popular and continues to influence new generations of musicians.
Discover the deepest quotes from Muddy Waters, and much more.
Summary
About Muddy Waters
Born:
April 4, 1913
Died:
April 30, 1983
Genres:
Blues, Chicago Blues, Delta Blues
Occupation:
Musician, Songwriter, Bandleader
Instruments:
Vocals, Guitar, Harmonica
Years Active:
1941-1982
Labels:
Aristocrat, Chess, Blue Sky, Tempo-Tone, Parkway And More.
Website:
muddywatersofficial.com
Inspiring Phrases From Muddy Waters
The thing about San Francisco is that it has this kind of magical quality. — Muddy Waters
Man, you don't know how I felt that afternoon when I heard that VOICE and it was my own VOICE. — Muddy Waters
I stone got crazy when I saw somebody run down them strings with a bottleneck. My eyes lit up like a Christmas tree and I said that I had to learn. — Muddy Waters
At night in the country, you'd be surprised how that music carries. You could hear my guitar way before you get to the house, and you could hear the peoples hollerin' and screamin'. — Muddy Waters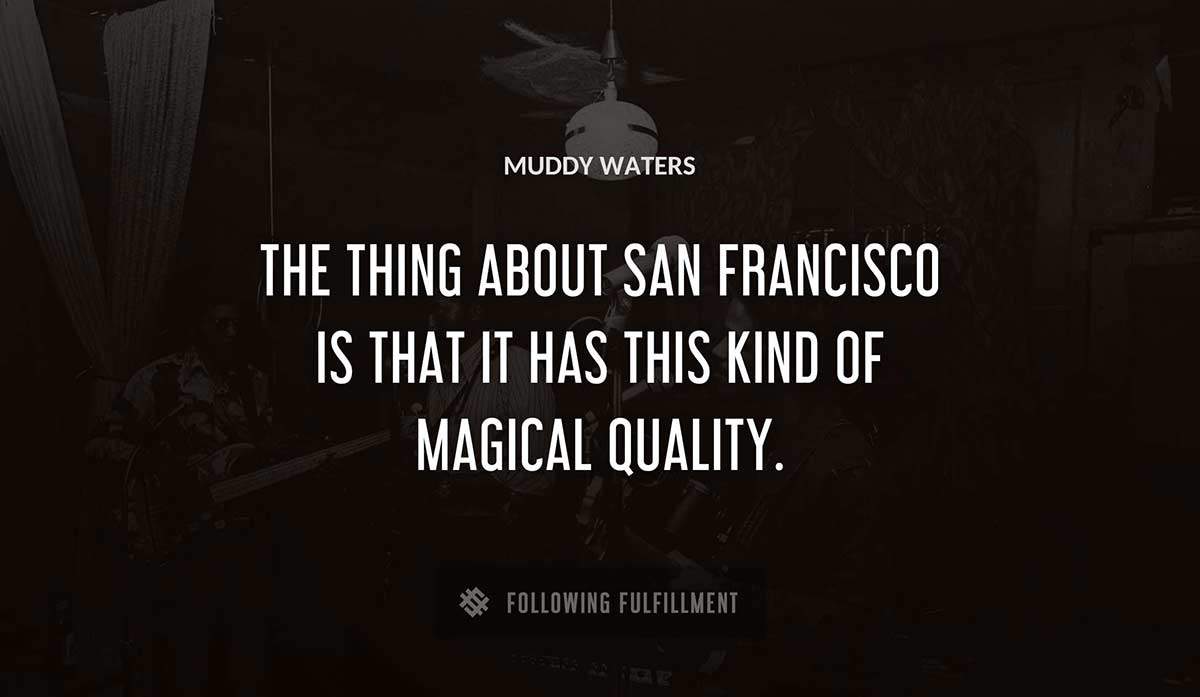 My grandmother, she say I shouldn't be playing. I should go to church. Fially, I say I'm going do this, I'm going do it. And she got where she didn't bother me about it. — Muddy Waters
Trying to understand is like straining through muddy water. Have the patience to wait! Be still and allow the mud to settle. — Lao Tzu
I was so wild and crazy and dumb in my car. It didn't run but 30 miles an hour. You made do. — Muddy Waters
Various Statements From Muddy Waters
Of course that was my idol, Son House. I think he did a lot for the Mississippi slide down there. — Muddy Waters
Ain't nobody's business, if I bark like a dog. — Muddy Waters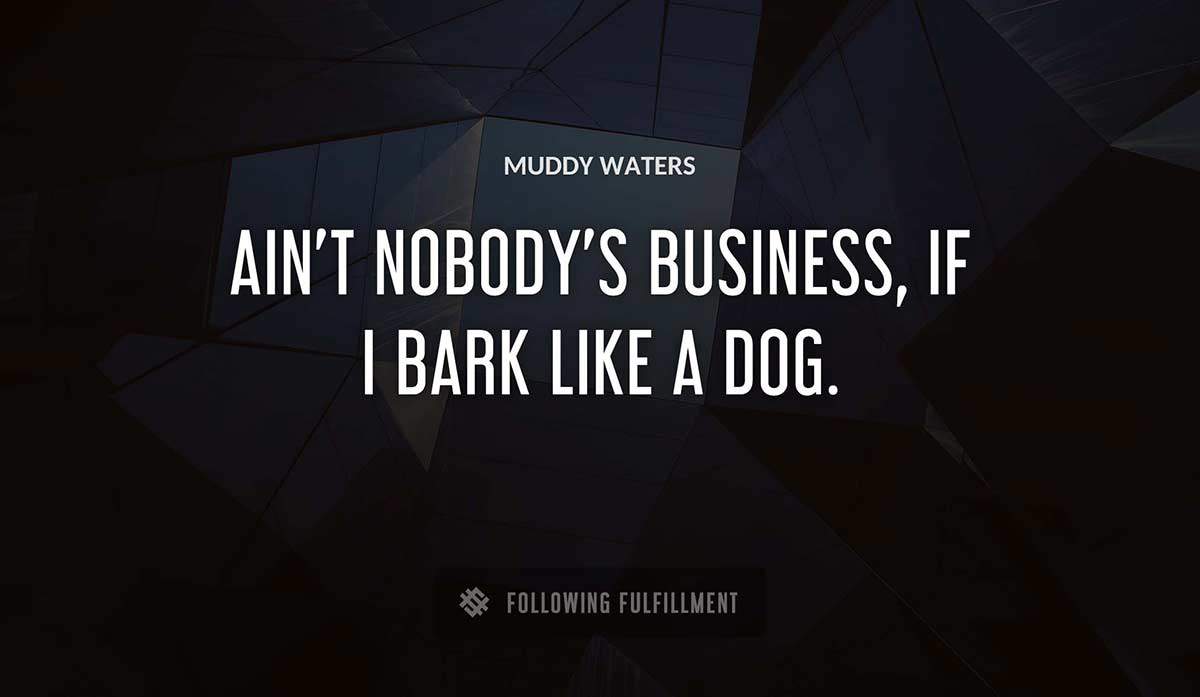 Our little house was way back in the country. We had one house close to us, and hell the next one would've been a mile. If you got sick, you could holler and wouldn't nobody hear you. — Muddy Waters
I went down to my baby's house and I sit down on her steps. She said, now come on in now, you know, my husband just left. — Muddy Waters
All the kids made their own git–tars. Made mine out of a box and bit of stick for a neck. Couldn't do much with it, but that's how you learn. — Muddy Waters
Experiencing, rather than trying to have special experiences, is where real freedom lies. — Ezra Bayda
Robert Johnson? No, I didn't know him, personally. — Muddy Waters
More Phrases From Muddy Waters
He took my music, but he gave me my name. — Muddy Waters
Redundant Thematics
In Muddy Waters Statements
China is to stock fraud as Silicon Valley is to technology. — Muddy Waters
I was always singing the way I felt, and maybe I didn't exactly know it, but I just didn't like the way things were down there–in Mississippi. — Muddy Waters
That Mississippi sound, that Delta sound is in them old records. You can hear it all the way through. — Muddy Waters
Going to Chicago was like going out of the world. — Muddy Waters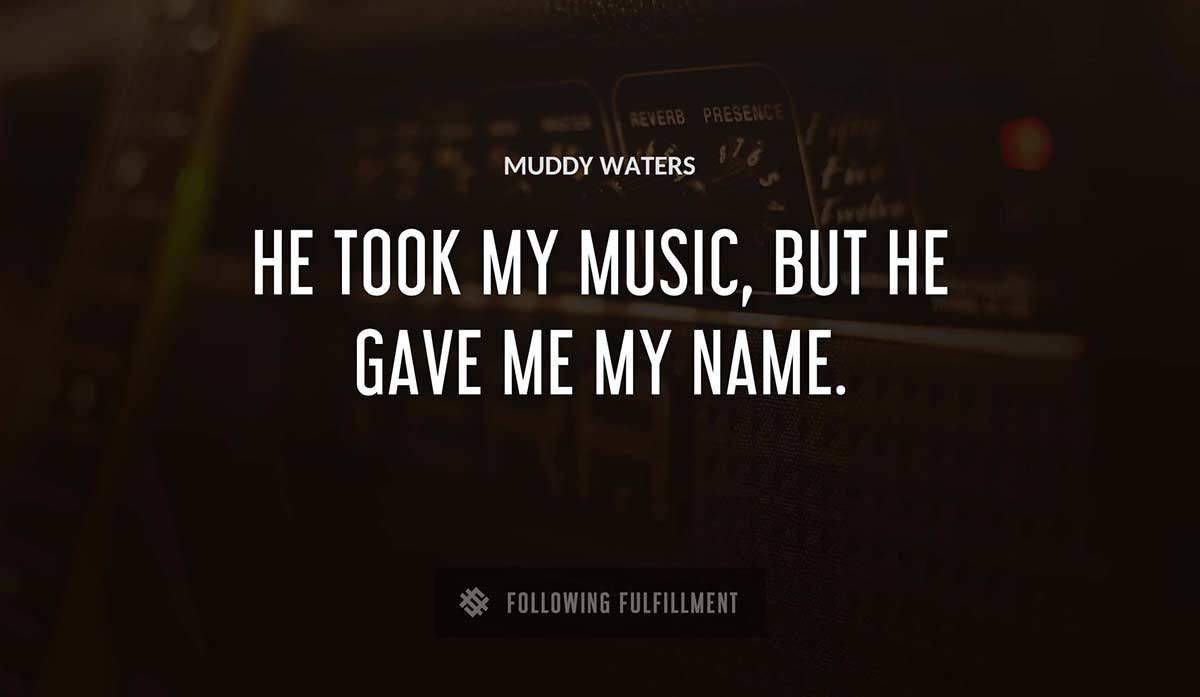 You get a heck of a sound from the church. Can't you hear it in my voice? — Muddy Waters
If you got something you don't want other people to know, keep it in your pocket. — Muddy Waters
MUDDY WATERS Quotes Take Away
Muddy Waters was one of the most influential blues artists of all time. Though his life was cut short by a heart attack, he left an incredible legacy that is still celebrated today. His music is timeless and his words are as relevant now as they were when he first uttered them. If you're looking for some inspiration, check out our courses page where you can learn more about how to play the blues like Muddy Waters himself.