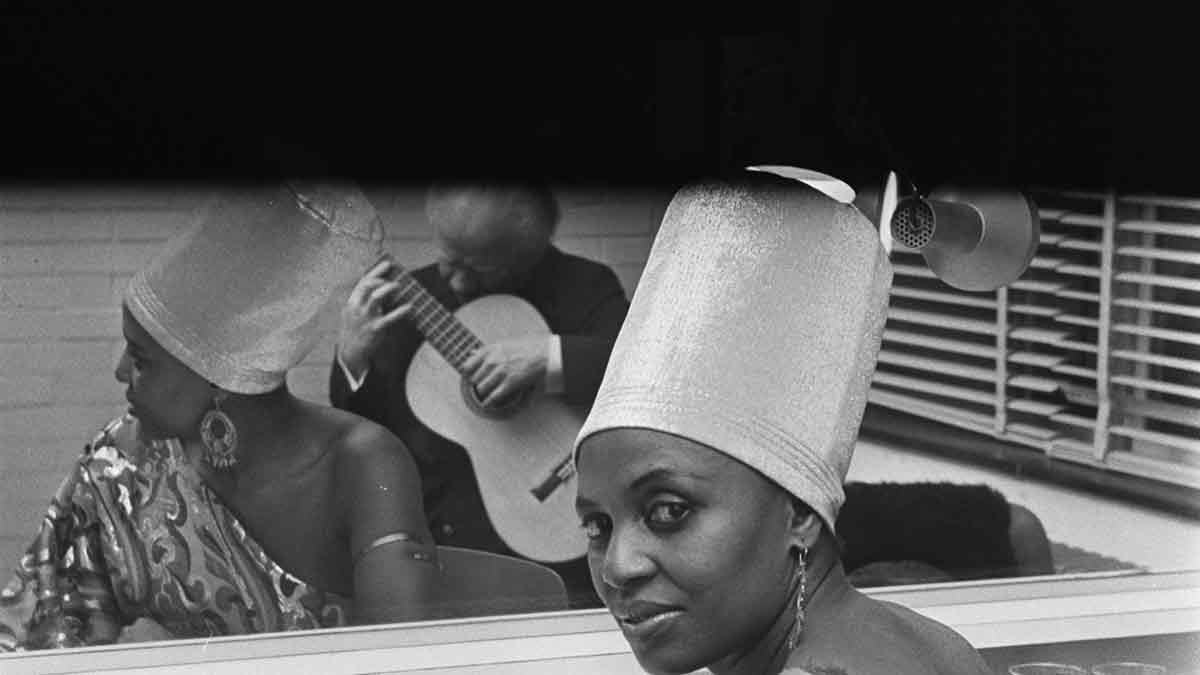 A world-renowned singer and civil rights activist, Miriam Makeba was born in Johannesburg, South Africa on March 4, 1932. Her parents were Xhosa teachers who encouraged her to use her music to unite people of all races. After enduring years of racism and violence during the Apartheid era, Makeba fled to the United States and became a successful entertainer. She used her platform to speak out against oppression and inspire others to fight for justice. Despite experiencing setbacks later in life, she continued to work toward a more equitable world until her death on November 10, 2008. In recognition of her tireless activism, Makeba was awarded numerous honors including a Grammy Lifetime Achievement Award and the Nelson Mandela Human Rights Award.
Discover the most known quotes from Miriam Makeba, and much more.
Summary
About Miriam Makeba
Born:
4 March 1932
Died:
9 November 2008
Genres:
Marabi, World, Afropop, Jazz, Township And More.
Occupation:
Singer, Songwriter, Actress, Activist
Years Active:
1953-2008
Labels:
Manteca, Strut, Rca Victor, Mercury, Kapp, Collectables And More.
Associated Acts:
Cuban Brothers, Manhattan Brothers, The Skylarks, Harry Belafonte, Hugh Masekela, Paul Simon And More.
Website:
miriammakeba.co.za
Inspiring Phrases From Miriam Makeba
There are three things I was born with in this world, and there are three things I will have until the day I die–hope, determination, and song. — Miriam Makeba
African music, though very old, is always being rediscovered in the West. — Miriam Makeba
It was hard to be away from home, but I am glad that I am home now. — Miriam Makeba
Be careful, think about the effect of what you say. Your words should be constructive, bring people together, not pull them apart. — Miriam Makeba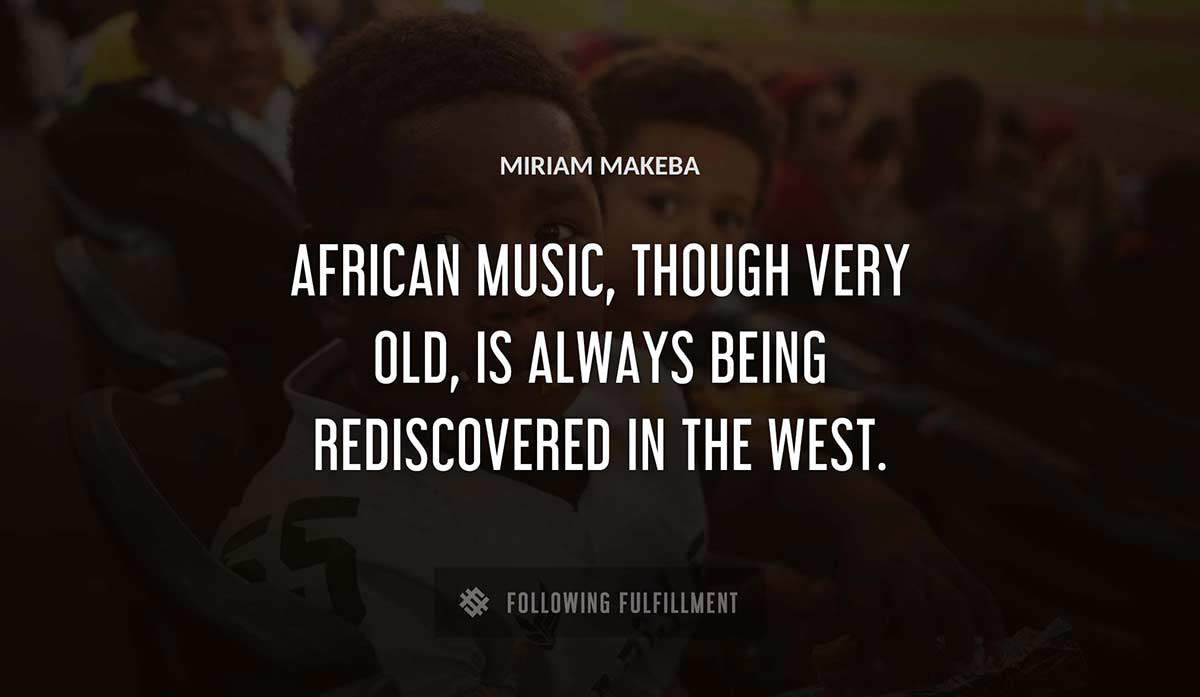 The conqueror writes history, they came, they conquered and they write. You don't expect the people who came to invade us to tell the truth about us. — Miriam Makeba
I look at an ant and I see myself: a native South African, endowed by nature with a strength much greater than my size so I might cope with the weight of a racism that crushes my spirit. — Miriam Makeba
Africa has her mysteries, and even a wise man cannot understand them. But a wise man respects them — Miriam Makeba
Various Statements From Miriam Makeba
I see other black women imitate my style, which is no style at all, but just letting our hair be itself. They call it the Afro Look. — Miriam Makeba
For instance, we're always fighting amongst each other. Who gives us the arms? And then we become indebted to wherever we are buying them from–with what? The very resources we need to keep there. — Miriam Makeba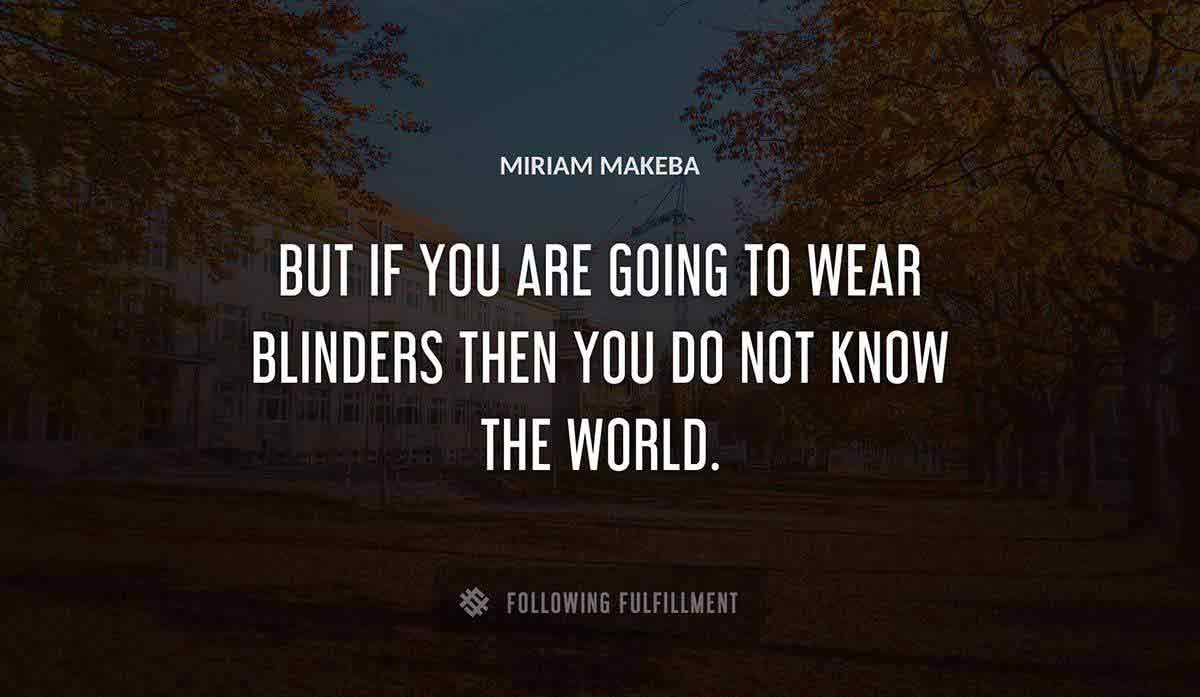 I have one thing in common with the emerging black nations of Africa: We both have voices, and we are discovering what we can do with them. — Miriam Makeba
Belafonte]'d take me to perform for Martin Luther King's cause. But when they were marching I did not take part, because I was not a citizen — Miriam Makeba
There are a lot of homes for boys, but very few for girls, that is why I chose to do for girls. — Miriam Makeba
But if you are going to wear blinders then you do not know the world. — Miriam Makeba
If given a choice, I would have certainly selected to be what I am: one of the oppressed instead of one of the oppressors. — Miriam Makeba
More Phrases From Miriam Makeba
In the mind, in the heart, I was always home. I always imagined, really, going back home. — Miriam Makeba
Redundant Thematics
In Miriam Makeba Statements
My thoughts are like quick little fish that swim out of My grasp. — Miriam Makeba
Age is wisdom if one has lived ones life properly. — Miriam Makeba
I'm not a politician; I am a singer. Long ago, they said, 'That one, she sings politics.' I don't sing politics; I merely sing the truth. — Miriam Makeba
I kept my culture. I kept the music of my roots. Through my music I became this voice and image of Africa and the people without even realising. — Miriam Makeba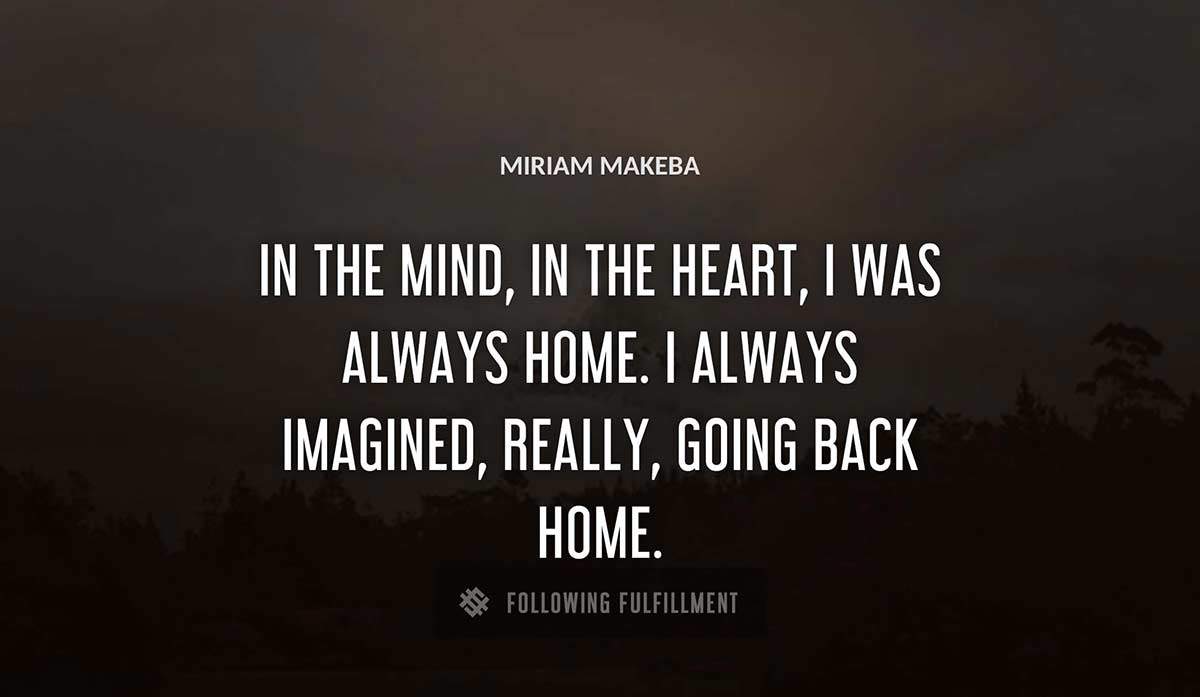 And I believe that it becomes a troubled continent because there are those who must always cause confusion so that we do not keep these natural resources. — Miriam Makeba
Age is getting to know all the ways the world turns, so that if you cannot turn the world the way you want, you can at least get out of the way so you won't get run over. — Miriam Makeba
MIRIAM MAKEBA Quotes Take Away
Miriam Makeba's words of wisdom are as relevant today as they were when she first uttered them. She was a powerful voice for change and her words continue to inspire people around the world. We hope you have been inspired by these quotes from one of history's most influential women. If you want to learn more about how to use your voice for good, check out our courses.