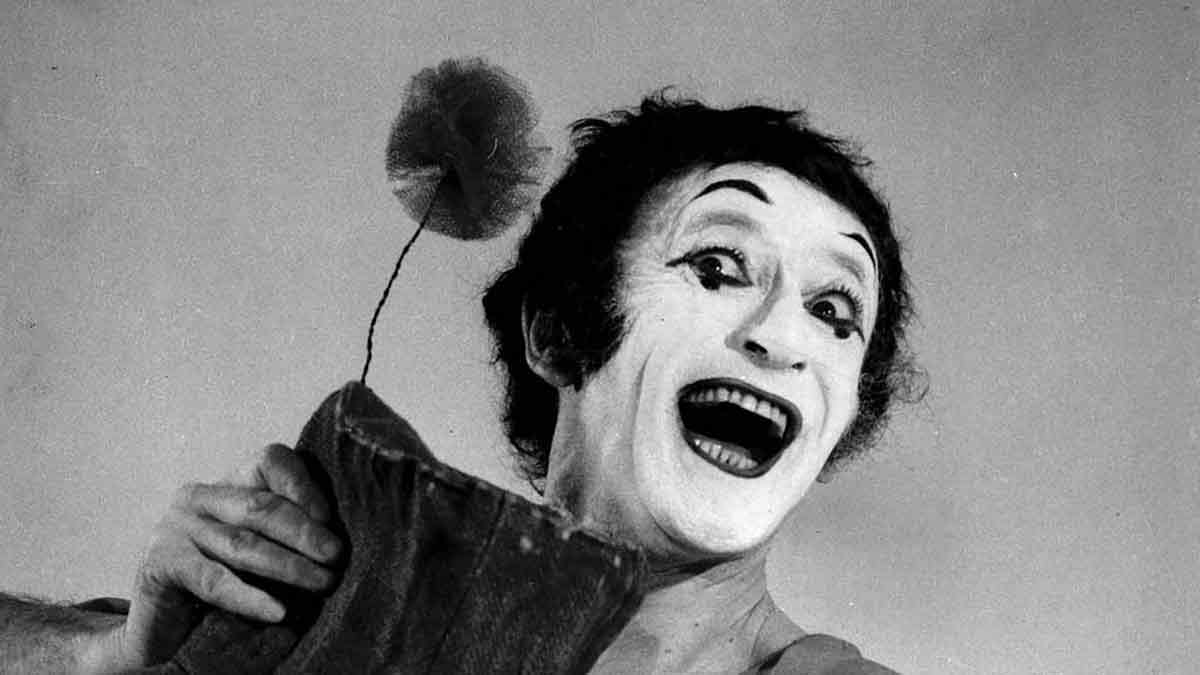 Marcel Marceau was born in Strasbourg, France on October 22, 1923. As a young boy, he loved the theater and dreamed of becoming a famous actor. When World War II broke out, Marceau joined the French Resistance and used his skills as a mime to help smuggle people and supplies in and out of Nazi-occupied territory. After the war ended, he pursued his dream of being an actor and became one of the most celebrated mimes in history. Marceau passed away on September 22, 2007 at the age of 83. In this blog post, we'll take a closer look at his life and career as an entrepreneur inspiration.
We are glad to present you the best Mime, Life, Silence quotes from Marcel Marceau, and much more.
Summary
MARCEL MARCEAU QUOTES ON SILENCE
Silence is like a flame, you see? — Marcel Marceau
In silence and movement you can show the reflection of people. — Marcel Marceau
To communicate through silence is a link between the thoughts of man. — Marcel Marceau
Silence in the turmoil of the theater world made me survive 50 years without speaking on a stage, only to say 'No' in Mel Brooks' film, 'Silent Movie.' — Marcel Marceau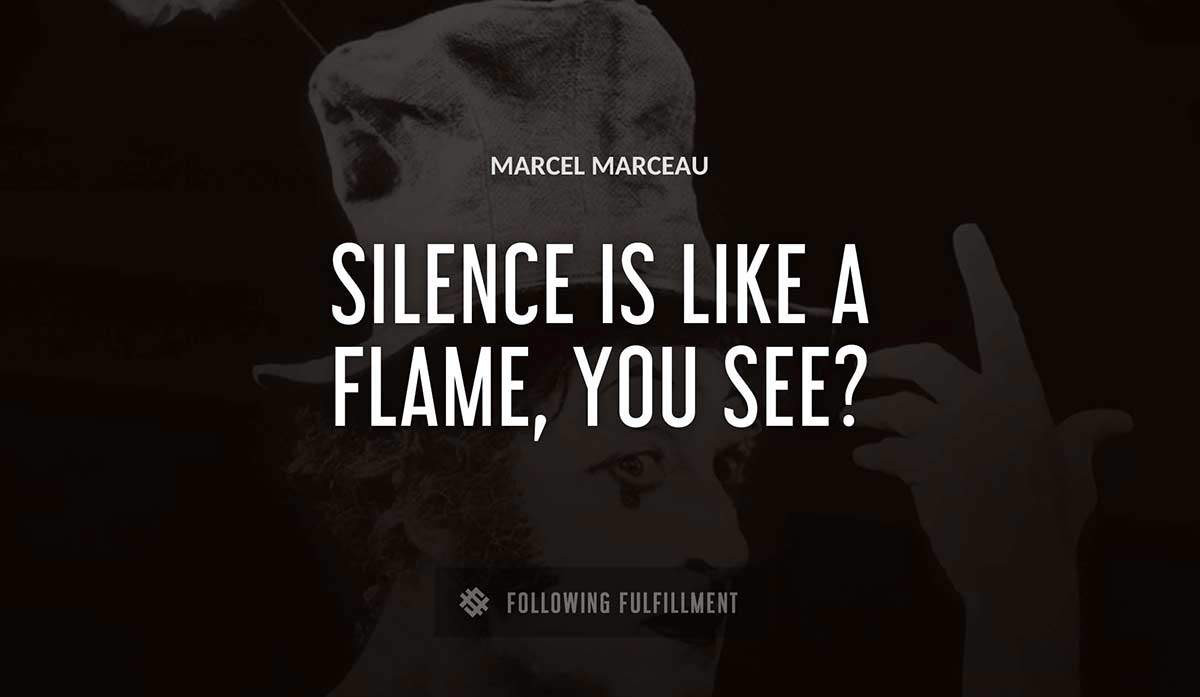 MARCEL MARCEAU QUOTES ON MIME
A mime is a terrible thing to waste. — Marcel Marceau
What sculptors do is represent the essence of gesture. What is important in mime is attitude. — Marcel Marceau
Never get a mime talking. he won't stop. — Marcel Marceau
I am a company in myself. My repertoire has become a bible for all mimes in the world. — Marcel Marceau
When you're in a play, 50 percent is the genius of the actor, 50 percent is the genius of the author. When a mime is not perfect, you see nothing. — Marcel Marceau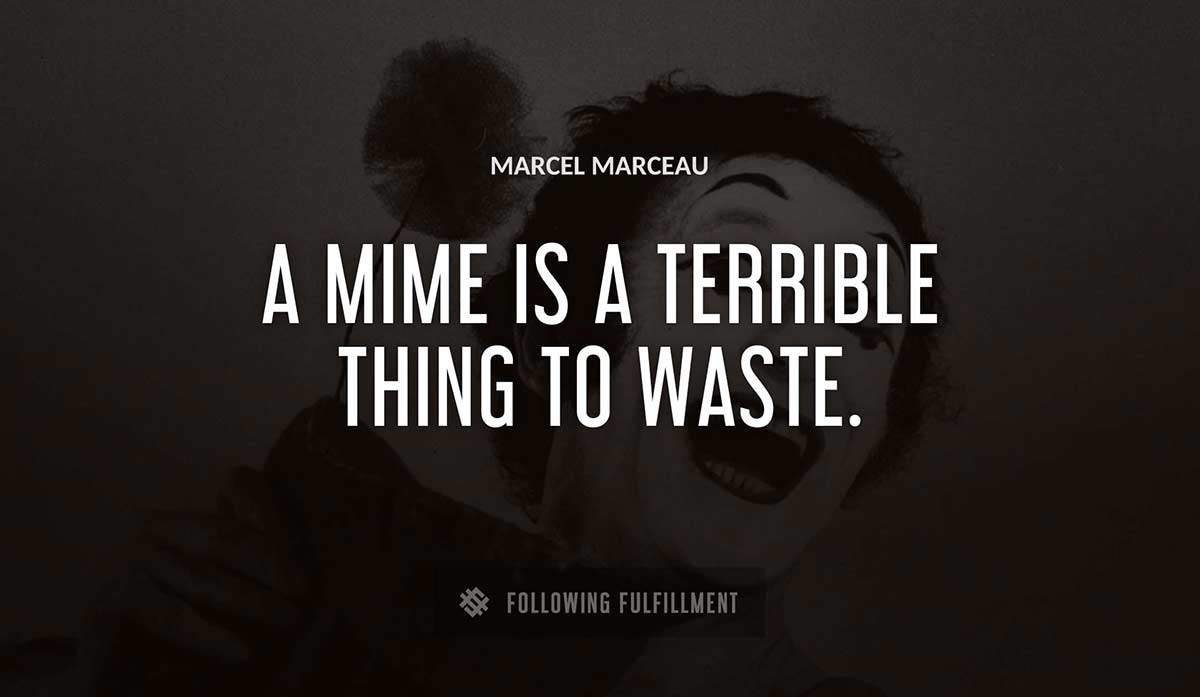 Mime is an art beyond words. It is the art of the essential. And you cannot lie. You have to show the truth. — Marcel Marceau
Mime makes the invisible, visible and the visible, invisible. — Marcel Marceau
Dance is in the air, pirouettes, very difficult. Mime is on the floor, like Spanish dancing perhaps, and very often in slow motion. — Marcel Marceau
I started under my master, Etienne Decroux, who taught me a new grammar for mime he called statuary mime. This grammar brings style creations. Without it, no art survives. — Marcel Marceau
MARCEL MARCEAU QUOTES ON LIFE
The great problem of humanity is life and death. Every person dreams of becoming invisible one day. — Marcel Marceau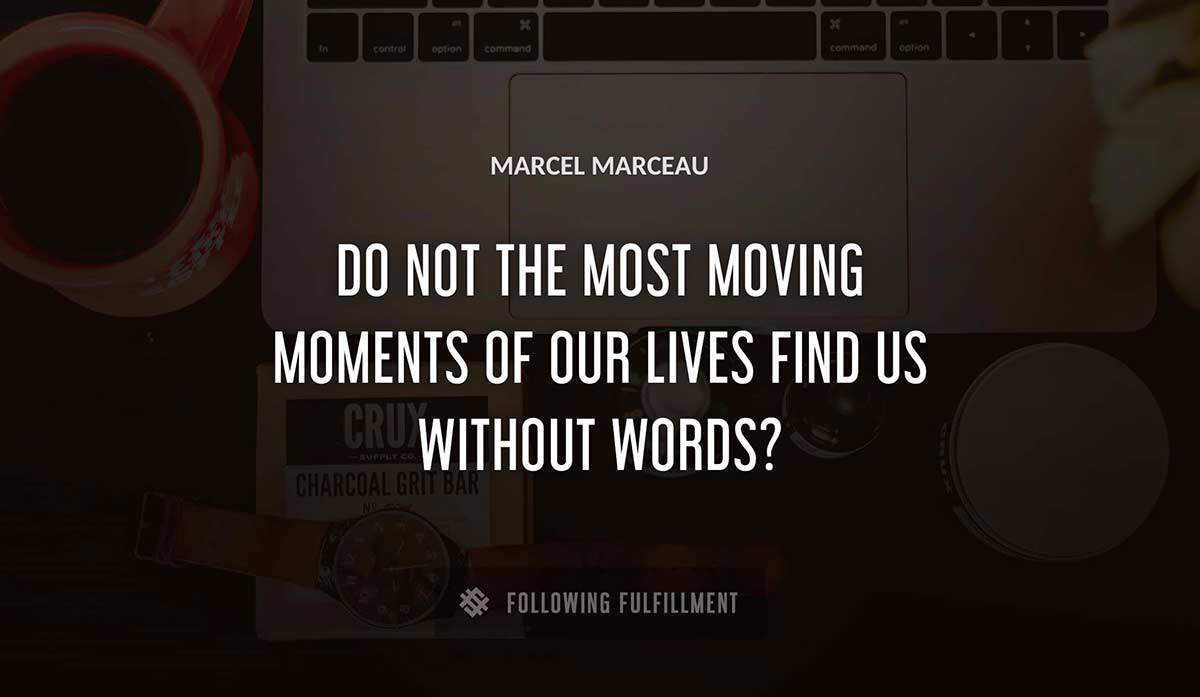 Life is a cycle, and mime is particularly suitable for showing fluidity, transformation, metamorphosis. Words can keep people apart; mime can be a bridge between them. — Marcel Marceau
Do not the most moving moments of our lives find us without words? — Marcel Marceau
In a moment of grace, we can grasp eternity in the palm of our hand. This is the gift given to creative individuals who can identify with the mysteries of life through art. — Marcel Marceau
With time, art developed Bip, my alter ego. He was not only a lion tamer or a street musician but a soldier revealing the tragedy of ephemeral life. — Marcel Marceau
I have spent more than half a lIfetIme tryIng to express the tragIc moment. — Marcel Marceau
Inspiring Phrases From Marcel Marceau
I wouldn't imagine I would become famous in America for my talk shows. — Marcel Marceau
Redundant Thematics
In Marcel Marceau Statements
music
silence
word
mime
life
soul
Embed quoteadd to favoritesshare this quote. — Marcel Marceau
Fathers, I do not practice. I'm not religious in life, but when I perform 'The Creation of the World' and when my soul is touched by the confrontation of 'Good and Evil,' then God enters in me. — Marcel Marceau
All wars are criminal. — Marcel Marceau
Chaplin made me laugh and cry without saying a word. I had an instinct. I was touched by the soul of Chaplin–Mime is not an imitator but a creator. — Marcel Marceau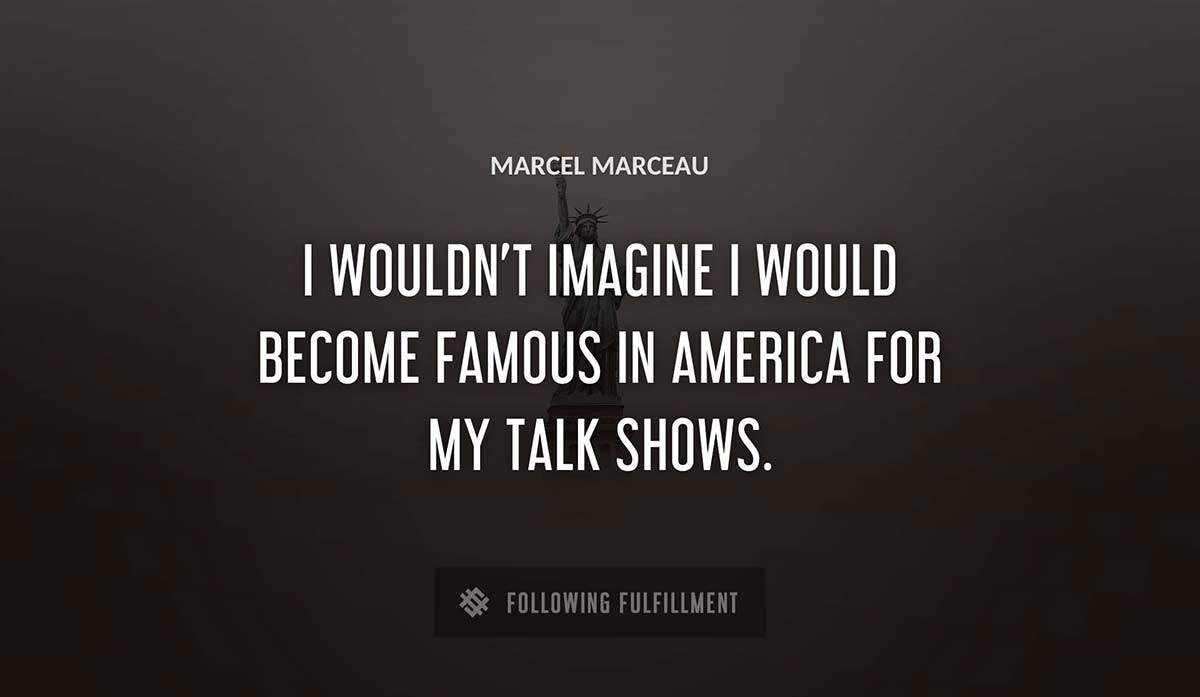 I don't want our youth to become anti–romantic. We have to make room for the soul. — Marcel Marceau
I have never been a victim of antisemitism–if you put to one side my war–time experience. That said, I am lucky not to have been sent into a concentration camp. — Marcel Marceau
Various Statements From Marcel Marceau
There is only one Marceau. — Marcel Marceau
It's good to shut up sometimes. — Marcel Marceau
Today, my heart and soul lives peacefully for the hope that the 21st century will have to face a great challenge, a peaceful struggle for the enlightenment of humanity. — Marcel Marceau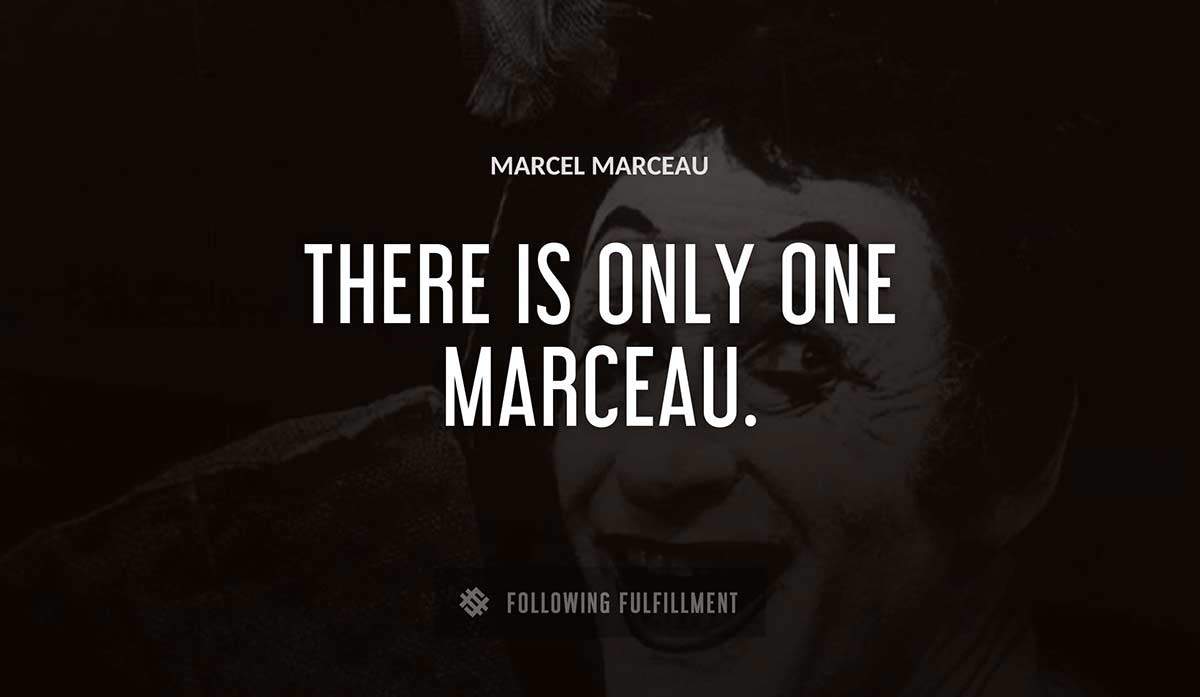 Bip is the romantic and burlesque hero for our time. Bip is a modern–day Don Quixote. — Marcel Marceau
MARCEL MARCEAU Quotes Take Away
Marcel Marceau was a master of mime and an inspiration to many. He had a way of capturing the beauty and simplicity of life in his performances. His words are just as poignant and inspiring as his actions were. We hope you've enjoyed these quotes from this legendary performer and that they have inspired you to take on your own creative endeavors. What do you think? Are there any other quotes from Marcel Marceau that resonate with you? Leave us a comment below or share them with us on social media.