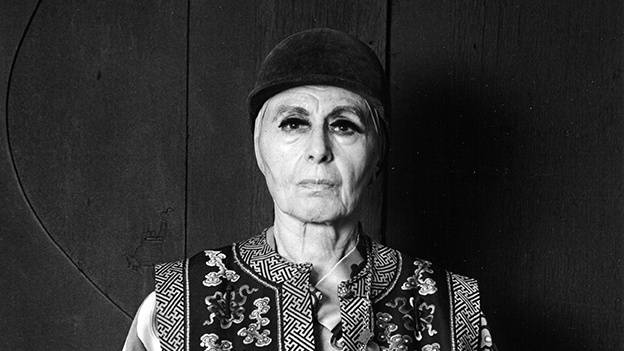 There's no telling what you can achieve if you put your mind to it. Just ask Louise Nevelson, who went from being a poor immigrant to one of the most renowned sculptors of the 20th century. This is her best quotes.
We are glad to present you the best Work, World quotes from Louise Nevelson, and much more.
Summary
About Louise Nevelson
Born:
September 23, 1899
Died:
April 17, 1988
Nationality:
Ukrainian/ American
Education:
Art Students League Of New York
Known For:
Sculpture
Awards:
American Academy Of Arts And Letters Gold Medals, Brandeis University Creative Arts Award In Sculpture, Honorary Degree, Harvard University, Honorary Degree, Rutgers University, National Institute Of Arts And Letters, National Medal Of Arts And More.
LOUISE NEVELSON QUOTES ABOUT THE WORLD
We must create our own world. — Louise Berliawsky Nevelson
You must create your own world. I am responsible for my world. — Louise Berliawsky Nevelson
I make collages. I join the shattered world creating a new harmony. — Louise Berliawsky Nevelson
I always wanted to show the world that art is everywhere, except it has to pass through a creative mind. — Louise Berliawsky Nevelson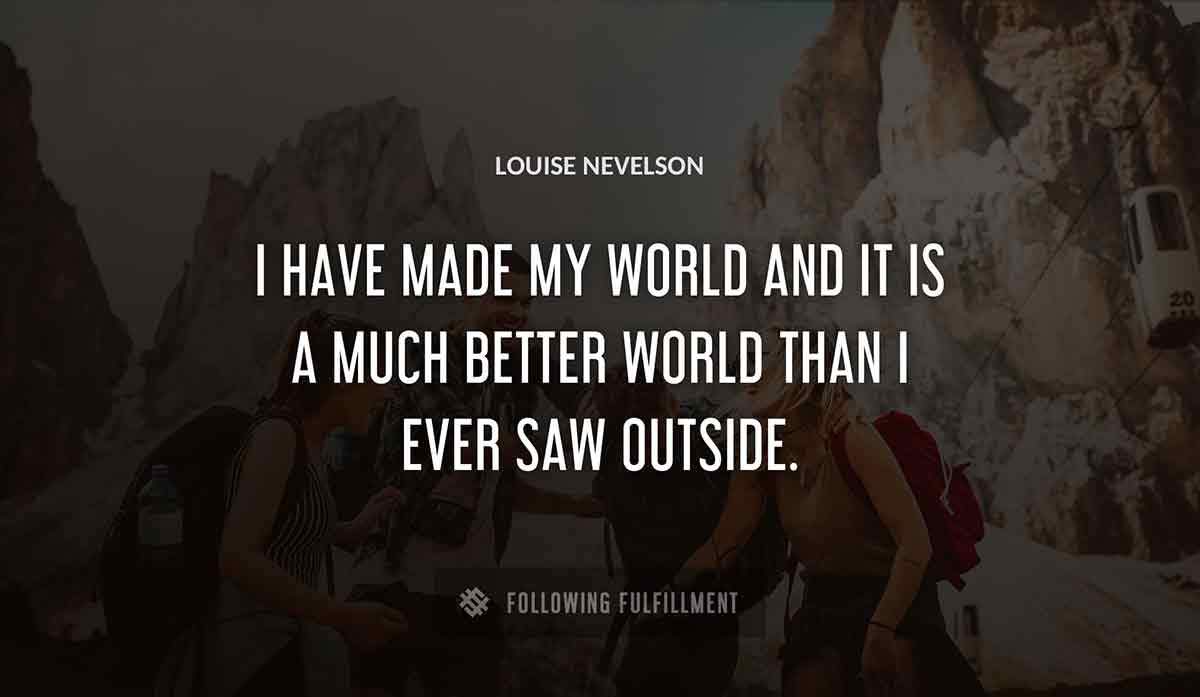 I never liked the middle ground–the most boring place in the world. — Louise Berliawsky Nevelson
I have made my world and It Is a much better world than I ever saw outsIde. — Louise Nevelson
You take a painting, you have a white, virginal piece of canvas that is the world of purity, and then you put your imagery on it, and you try to bring it back to the original purity. — Louise Berliawsky Nevelson
LOUISE NEVELSON QUOTES REGARDING WORK
I believe in my work and in the joy of it. You have to be with the work and the work has to be with you. It absorbs you totally and you absorb it totally. — Louise Berliawsky Nevelson
I don't demand that all work be a masterpiece. What I am doing is the right thing for me–that is what I am and this is living. It reflects me and I reflect it. — Louise Berliawsky Nevelson
I still want to do my work. I still want to do my livingness. And I have lived. I have been fulfilled. I recognized what I had, and I never sold it short. And I ain't through yet. — Louise Berliawsky Nevelson
I never feel age… If you have creative work you don't have age or time. — Louise Berliawsky Nevelson
If they blow it [the world] up, that's not my business. My business is to work. — Louise Berliawsky Nevelson
I knew that a day I took away from the work did not make me too happy. — Louise Berliawsky Nevelson
In my studio I'm as happy as a cow in her stall. That's the only place where everything is all right. — Louise Berliawsky Nevelson
Inspiring Phrases From Louise Nevelson
When you are doing a piece you are with it. You don't want to wait until next week, when experience will have given you something else. — Louise Berliawsky Nevelson
It is as hard to take success as It is failure. — Louise Nevelson
The outside wold pressures you into a mold, but if you don't accept that–you gamble with life. Call it gambling. — Louise Berliawsky Nevelson
No matter how individual we humans are, we are a composite of everything we are aware of. We are a mirror of our times. — Louise Berliawsky Nevelson
Redundant Thematics
In Louise Nevelson Statements
What we call reality is an agreement that people have arrived at to make life more livable. — Louise Berliawsky Nevelson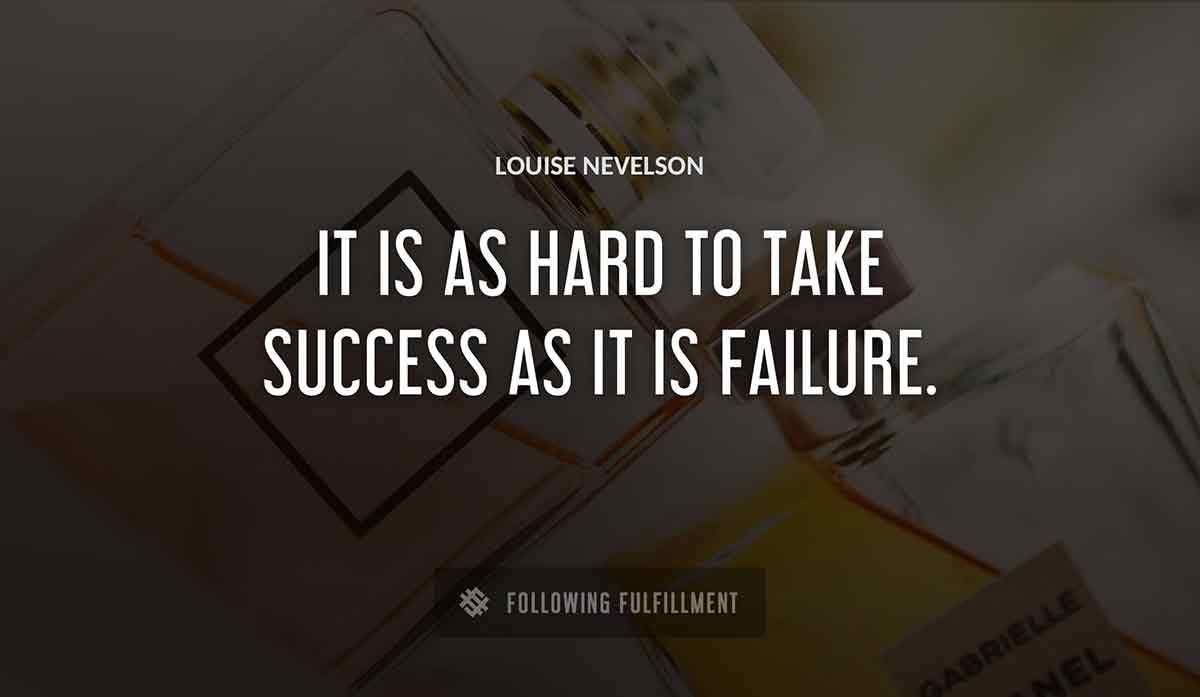 True strength is delicate. — Louise Berliawsky Nevelson
A woman may not hit a ball stronger than a man, but it is different. I prize that difference. — Louise Berliawsky Nevelson
Various Statements From Louise Nevelson
Who is an artist? I say we take a title. No one gives it to us. We make our lives. — Louise Berliawsky Nevelson
Most of us have to be transplanted before we blossom. — Louise Berliawsky Nevelson
I was discouraged about life, discouraged about people being blind, but I don't think I had a day that I ever questioned creativity. There has never been a day like that. — Louise Berliawsky Nevelson
I've been so lonely for long periods of my life that if a rat walked in I would have welcomed it. — Louise Berliawsky Nevelson
In the end, as you get older and older, your life is your life, and you are alone with it. — Louise Berliawsky Nevelson
There's no denying that Caruso came with a voice?that Beethoven came with music in his soul, Picasso was drawing like an angel in the crib.You're born with it. — Louise Berliawsky Nevelson
When you put things together, things that other people have thrown out, you're really bringing them to life–a spiritual life that surpasses the life for which they were originally created. — Louise Berliawsky Nevelson