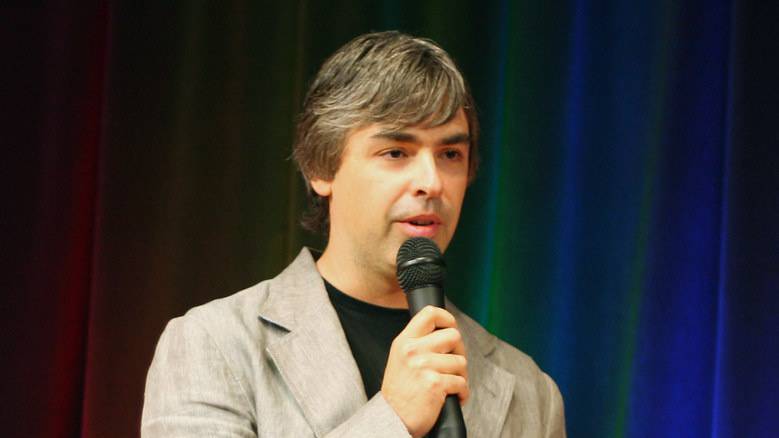 There is no question that Larry Page is a remarkable entrepreneur. He was instrumental in the founding of Google, and has been a driving force behind its growth and success. But what makes Page so exceptional? What can other entrepreneurs learn from his best quotes? In this post, we'll explore the life and career of Larry Page, and see what lessons we can glean from his example.
Here are the most inspiring Work, Company quotes from Larry Page, and much more.
Summary
LARRY PAGE QUOTES REGARDING WORK
Anything you can imagine probably is doable, you just have to imagine it and work on it. — Larry Page
The idea that everyone should slavishly work so they do something inefficiently so they keep their job–that just doesn't make any sense to me. That can't be the right answer. — Larry Page
Always work hard on something uncomfortably exciting! — Larry Page
Technology should do the hard work so people can do the things that make them the happiest in life. — Larry Page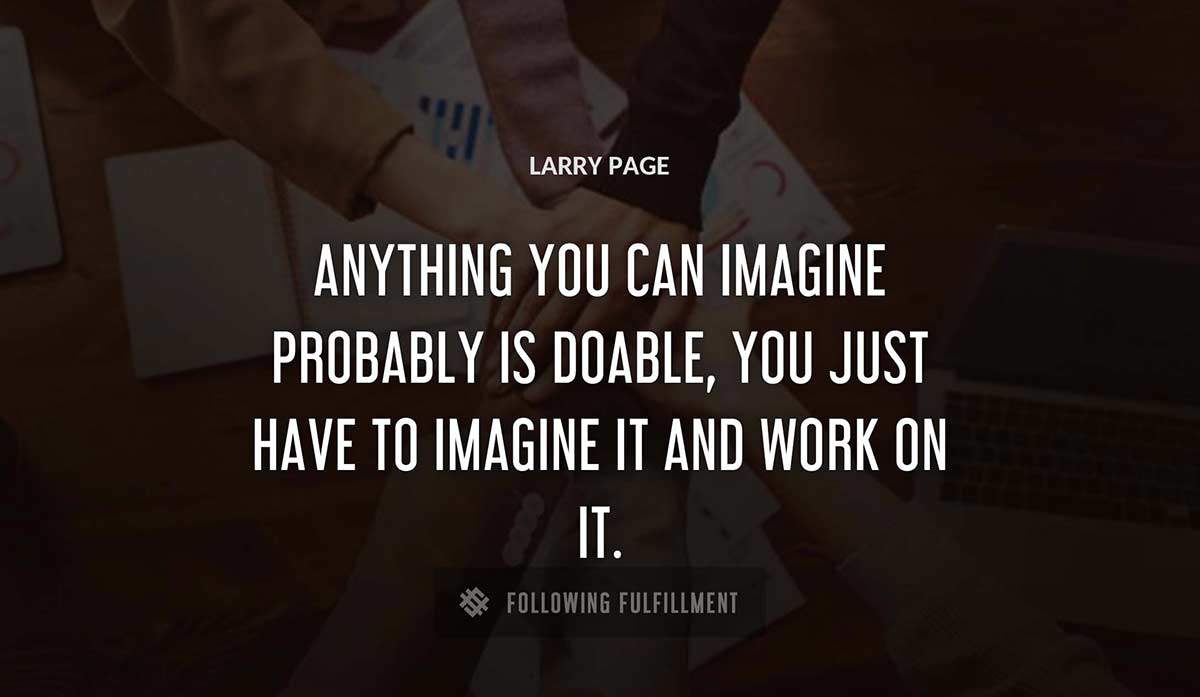 Our mission is to organize the world's information. Clearly, the more information we have when we do a search, the better it's going to work. — Larry Page
How exciting is it to come to work if the best you can do is trounce some other company that does roughly the same thing? — Larry Page
If your access to health care involves your leaving work and driving somewhere and parking and waiting for a long time, that's not going to promote healthiness. — Larry Page
Technology should do the hard work, so you can get on and live your life. We're only at one percent of what's possible, and we're moving slow relative to the opportunity we have. — Larry Page
I really like using my Samsung (005930:KS) tablet. I previously used the Motorola Xoom for a while and liked that. — Larry Page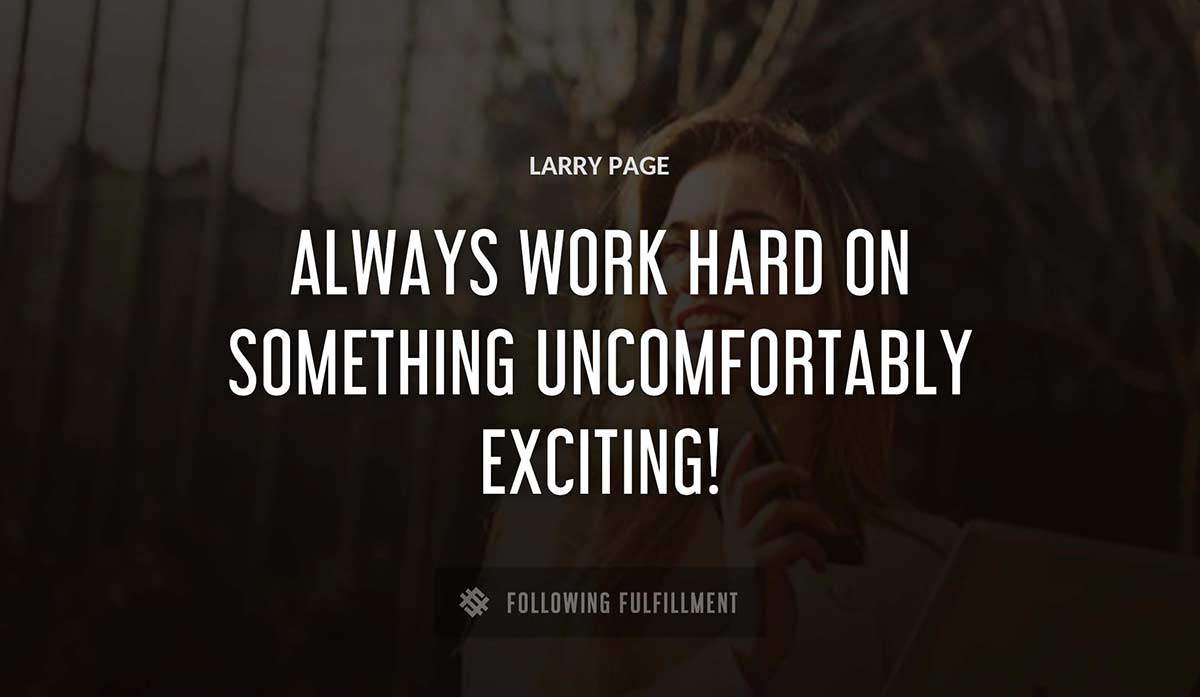 You may think using Google's great, but I still think it's terrible. — Larry Page
We really care about our brand. We really want it to stand for high quality. We want people to be excited about it, for it to be fun. — Larry Page
LARRY PAGE QUOTES ON COMPANY
You don't need to have a 100–person company to develop that idea. — Larry Page
There are basically no companies that have good slow decisions. There are only companies that have good fast decisions. — Larry Page
Google is not a conventional company. we do not intend to become one. — Larry Page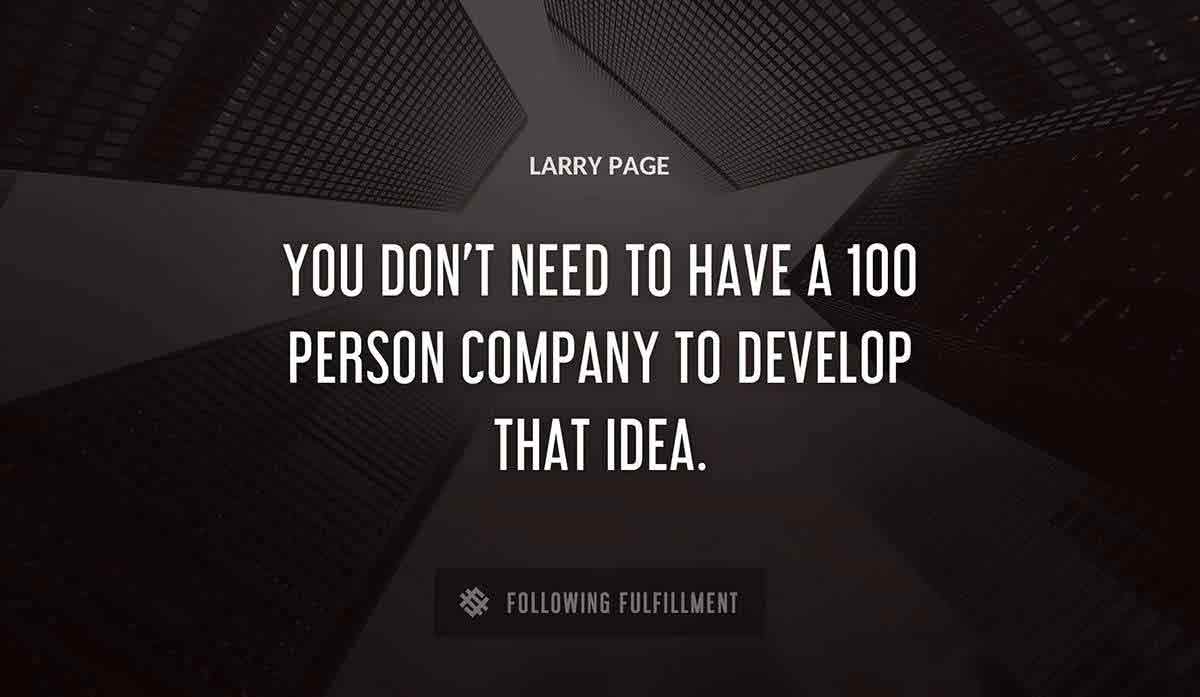 You need to invent things and you need to get them to people. You need to commercialize those inventions. Obviously, the best way we've come up with doing that is through companies. — Larry Page
You have to combine both things: invention and innovation focus, plus the company that can commercialize things and get them to people. — Larry Page
Most people think companies are basically evil. They get a bad rap. And I think that's somewhat correct. — Larry Page
Lots of companies don't succeed over time. What do they fundamentally do wrong? They usually miss the future. — Larry Page
If we were motivated by money, we would have sold the company a long time ago and ended up on a beach. — Larry Page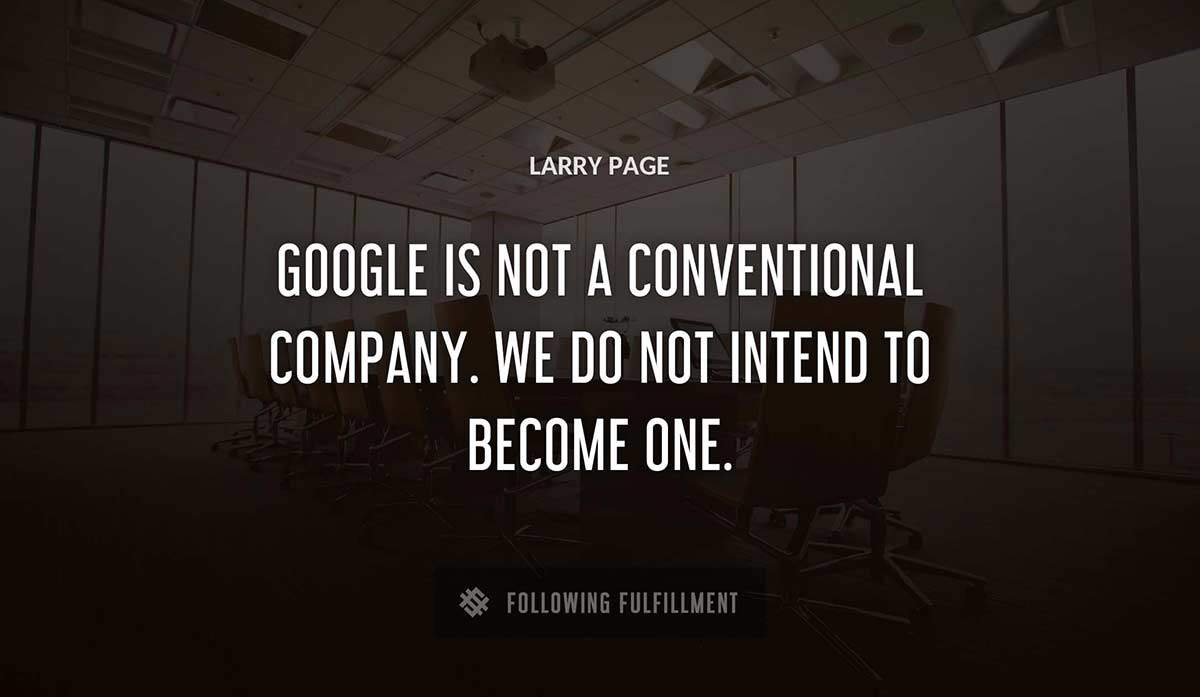 I do think there is an important artistic component in what we do. As a technology company I've tried to really stress that. — Larry Page
Redundant Thematics
In Larry Page Statements
work
company
change
google
world
search
time
access
You treat people with respect, they tend to return the favor to the company. — Larry Page
Big companies have always needed and cooperated in areas where it made sense. — Larry Page
If you can run the company a bit more collaboratively, you get a better result, because you have more bandwidth and checking and balancing going on. — Larry Page
Inspiring Phrases From Larry Page
It's very hard to fail completely, if you aim high enough. — Larry Page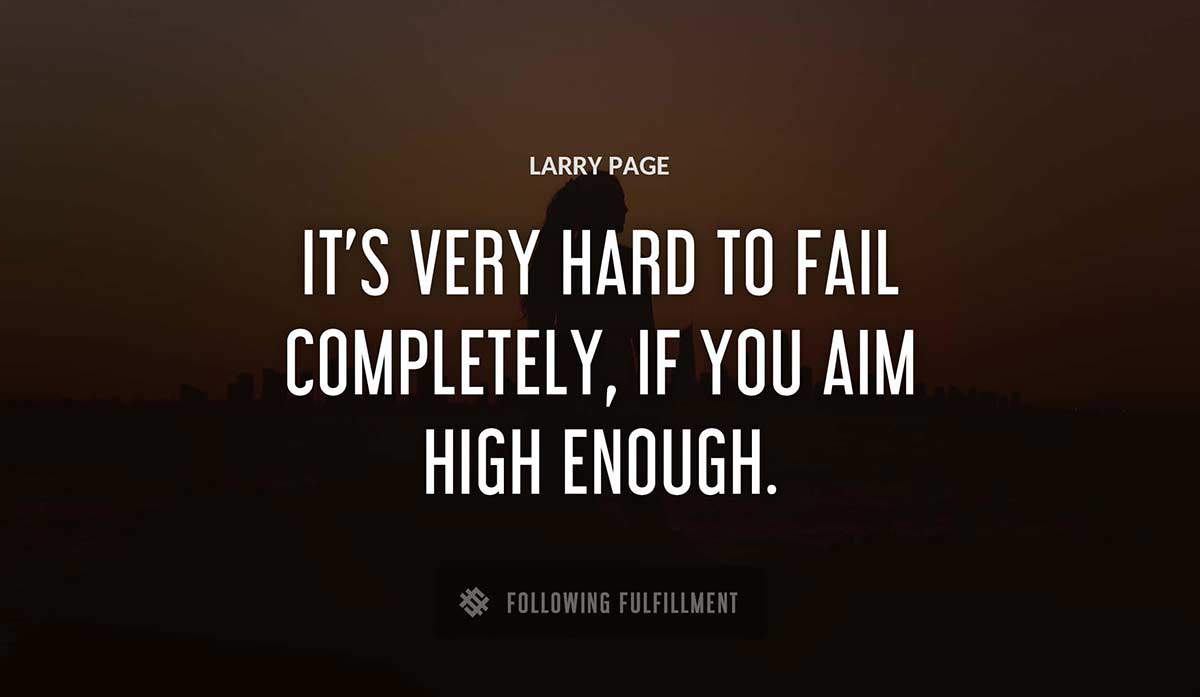 You're probably on the right track if you feel like a sidewalk worm during a rainstorm. — Larry Page
One of our big goals in search is to make search that really understands exactly what you want, understands everything in the world. As computer scientists, we call that artificial intelligence. — Larry Page
As we transition from one screen to multiscreens, Google has enormous opportunities to innovate and drive ever higher monetization. Just like Search in 2000. — Larry Page
I feel like my job as CEO is always to be pushing people ahead. — Larry Page
The ultimate search engine… would understand exactly what you mean and give back exactly what you want. — Larry Page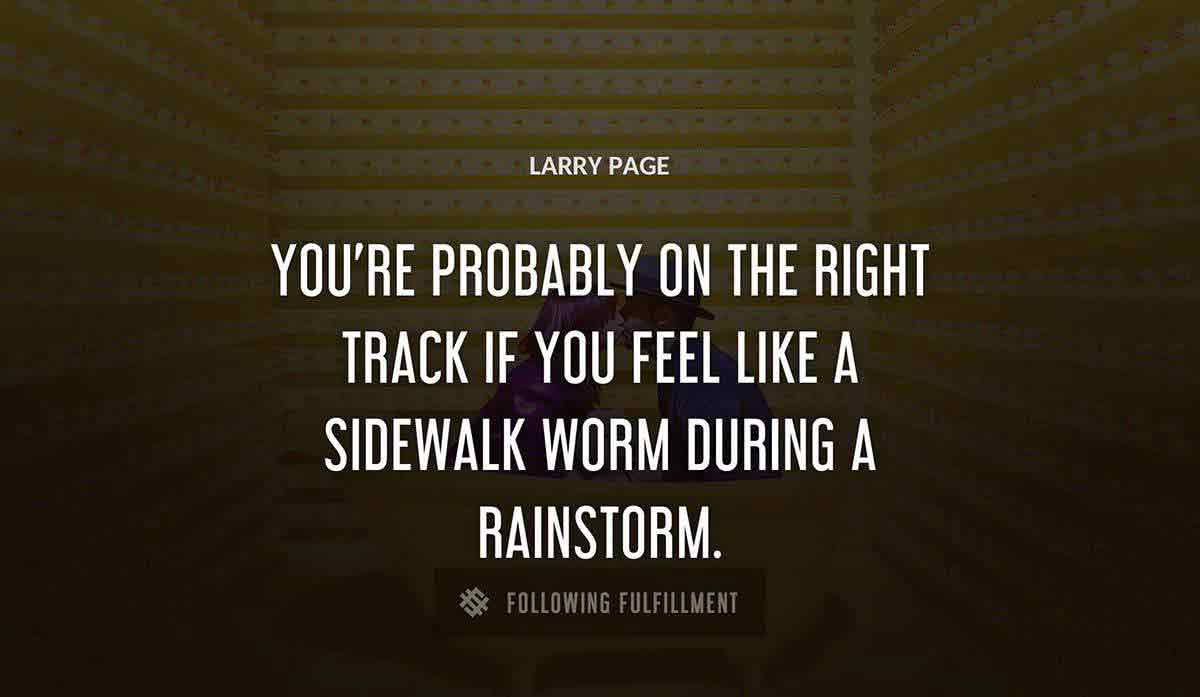 Google will fulfill its mission only when its search engine is AI–complete. You guys know what that means? That's artificial intelligence. — Larry Page
LARRY PAGE Quotes Take Away
Larry Page is one of the most successful and inspiring entrepreneurs in history. He has said many wise things throughout his career, but these five quotes really stand out to us. They're all about staying motivated, being open-minded, and continuing to learn. If you want to be as successful as Page, make sure you heed his advice! We hope these quotes have inspired you as much as they have inspired us. Are there any other motivational quotes from Larry Page that we missed? Let us know in the comments below.