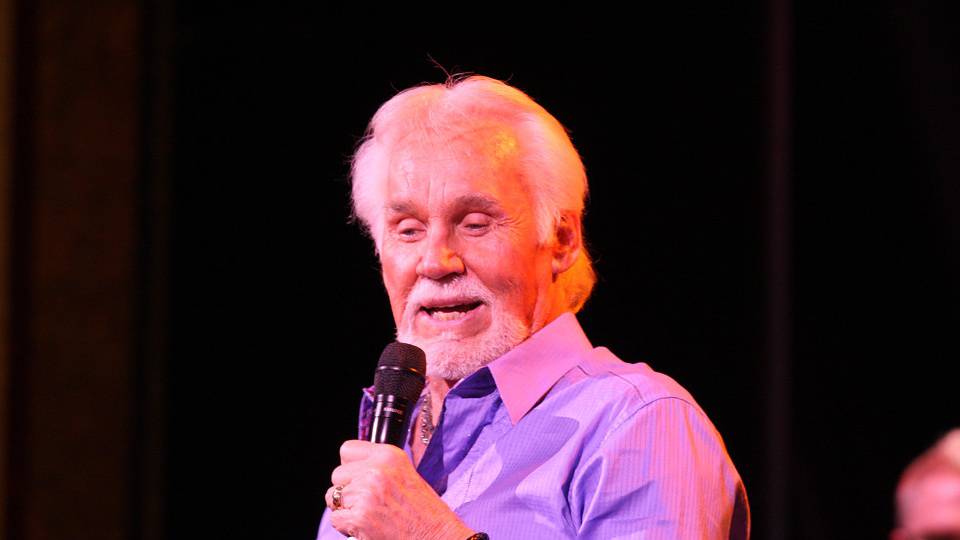 Corrie ten Boom was a Dutch humanitarian and author who, along with her father and sister, helped save many Jews from the Holocaust. Despite enduring great personal tragedy and adversity, Ten Boom remained committed to helping others and sharing her best quotes in the hope of inspiring others to do the same. Her story is an inspiration to entrepreneurs everywhere, showing that even when times are tough, it is possible to achieve great things. Her life's work provides a powerful reminder that no obstacle is too big to overcome if you have enough determination and courage.
Discover the best Music quotes from Kenny Rogers, and much more.
Summary
About Kenny Rogers
Born:
August 21, 1938
Died:
March 20, 2020
Genres:
Country, Pop, Soft Rock
Occupation:
Singer, Songwriter, Actor, Record Producer, Entrepreneur And More.
Instruments:
Vocals
Years Active:
1956-2017
Labels:
Cue, Carlton, Mercury, United Artists, Giant, Reprise And More.
Associated Acts:
The Scholars, The Bobby Doyle Trio, The New Christy Minstrels, Kenny Rogers And The First Edition, Dolly Parton, Dottie West And More.
KENNY ROGERS QUOTES ABOUT MUSIC
Music is what I am, everything else is what I do. — Kenny Rogers
I've always said music should make you laugh, make you cry or make you think. — Kenny Rogers
My music was my life, and it played a large part in my inability to sustain relationships. — Kenny Rogers
There's a new hit rock group or singer every five minutes, but with country music, you have one hit and those people love you forever. — Kenny Rogers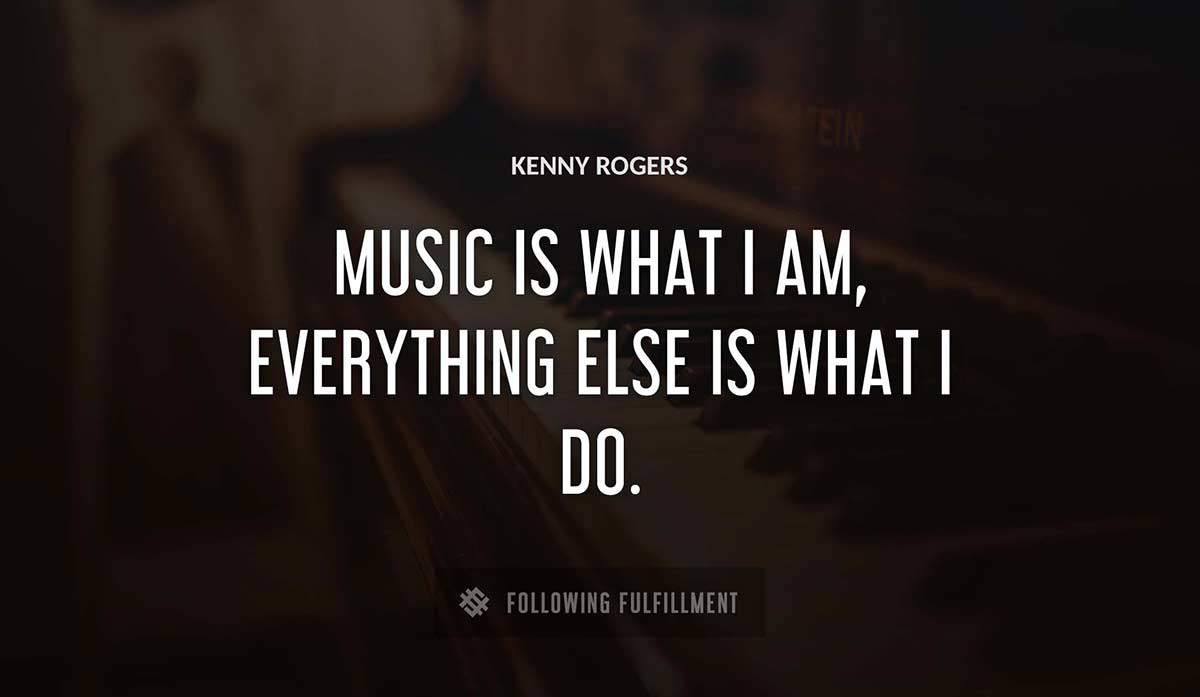 Radio is aimed at the 30–year–old market, so you have to have great music and appeal to get that age group. And you need a record company to believe in you. It's like a bit of the perfect storm. — Kenny Rogers
Inspiring Phrases From Kenny Rogers
I've always said that gray hair looks good on everybody but yourself. To me, it makes me look old. — Kenny Rogers
It is difficult to get played at my age on the radio. — Kenny Rogers
Growing older is not upsetting; being perceived as old is. — Kenny Rogers
Sometimes you've got to fight when your a man. — Kenny Rogers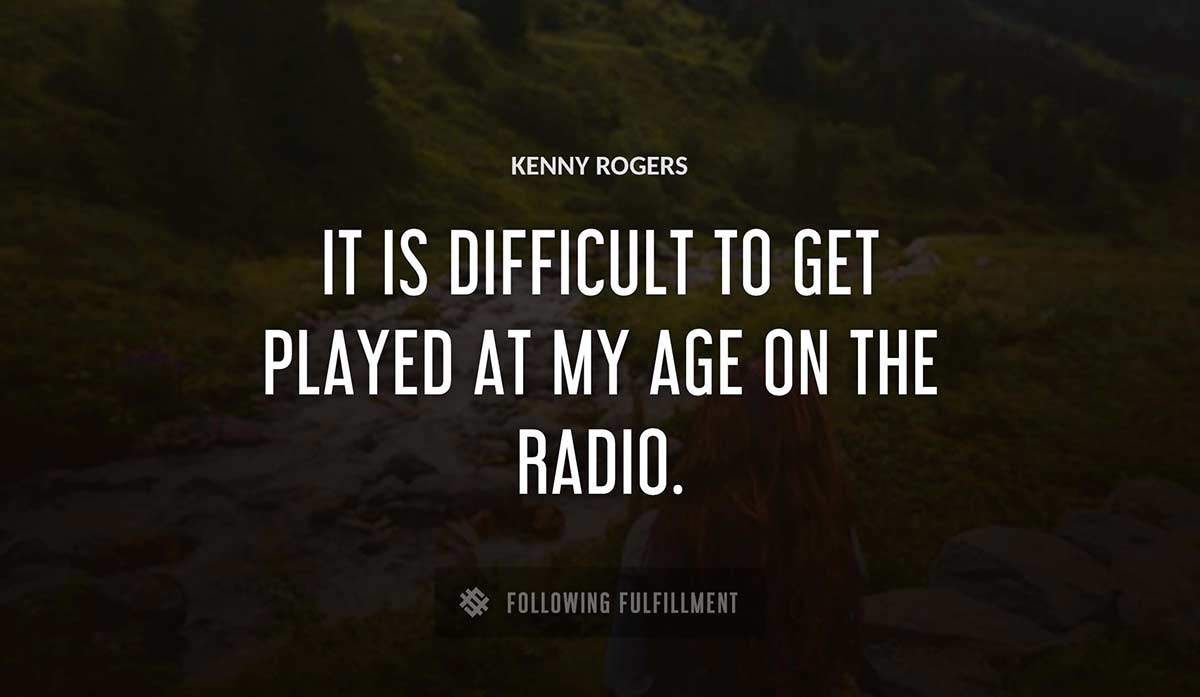 Daytime friends and night time lovers, hoping that no one else discovers. — Kenny Rogers
If I could undo what's been done, But I guess everyone is living, With water and bridges. — Kenny Rogers
I have awards right now that I do not remember walking on stage to get. — Kenny Rogers
Various Statements From Kenny Rogers
The first six years of my career, I got more comments on my weight than on my singing. So I think I became so self–conscious that I started working on it harder. — Kenny Rogers
Youth is a frame of mind. If you get out there and enjoy it, you can have it at any time of your life. — Kenny Rogers
There'll be time enough for counting when the dealing's done. — Kenny Rogers
You gotta know when to hold 'em, know when to fold 'em, know when to walk away, know when to run. — Kenny Rogers
Redundant Thematics
In Kenny Rogers Statements
When I think of the things I have, it makes me a little uneasy. I don't want people to think I've lost touch with reality. — Kenny Rogers
It won't mean you're weak if you turn the other cheek. — Kenny Rogers
It's not all wet towels and naked women. I was so disappointed to learn that. — Kenny Rogers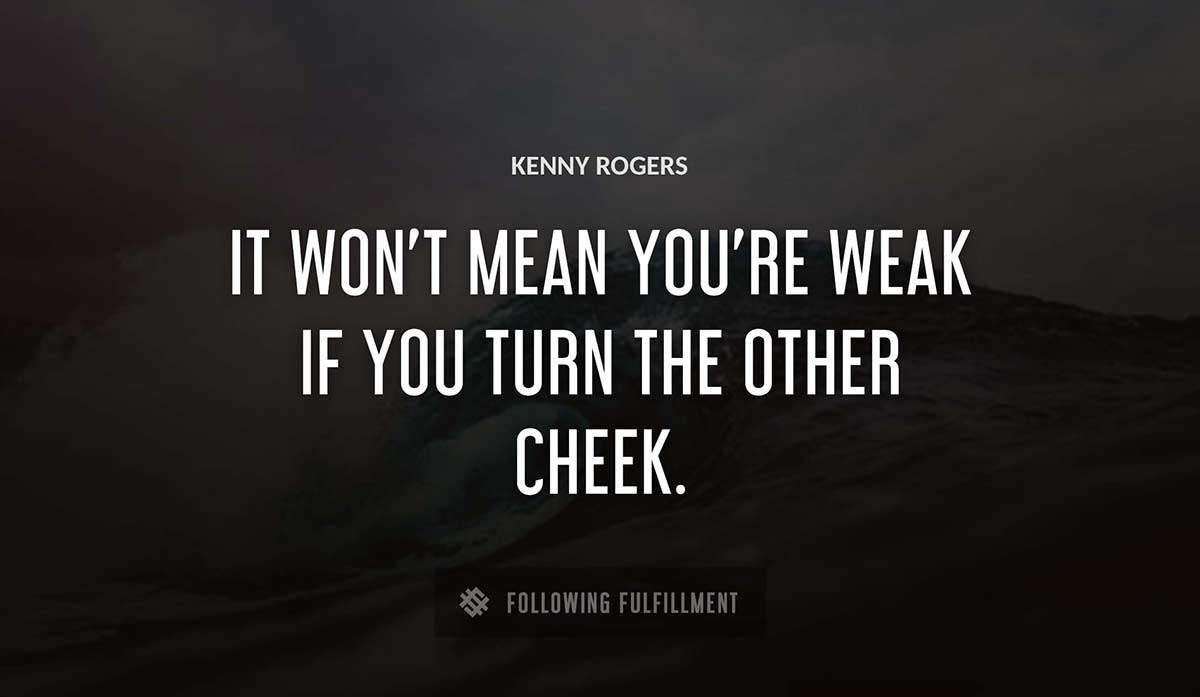 More Phrases From Kenny Rogers
I think when you're in the public eye, you feel a pressure to stay younger looking. — Kenny Rogers
You picked a fine time to leave me Lucille, with four hungry children and a crop in the field. — Kenny Rogers
He said, Son, I've made a life out of readin' people's faces, and knowin' what their cards were by the way they held their eyes. — Kenny Rogers
Don't be afraid to give up the good for the great. — Kenny Rogers
I had holes in my jeans well before it was fashionable. — Kenny Rogers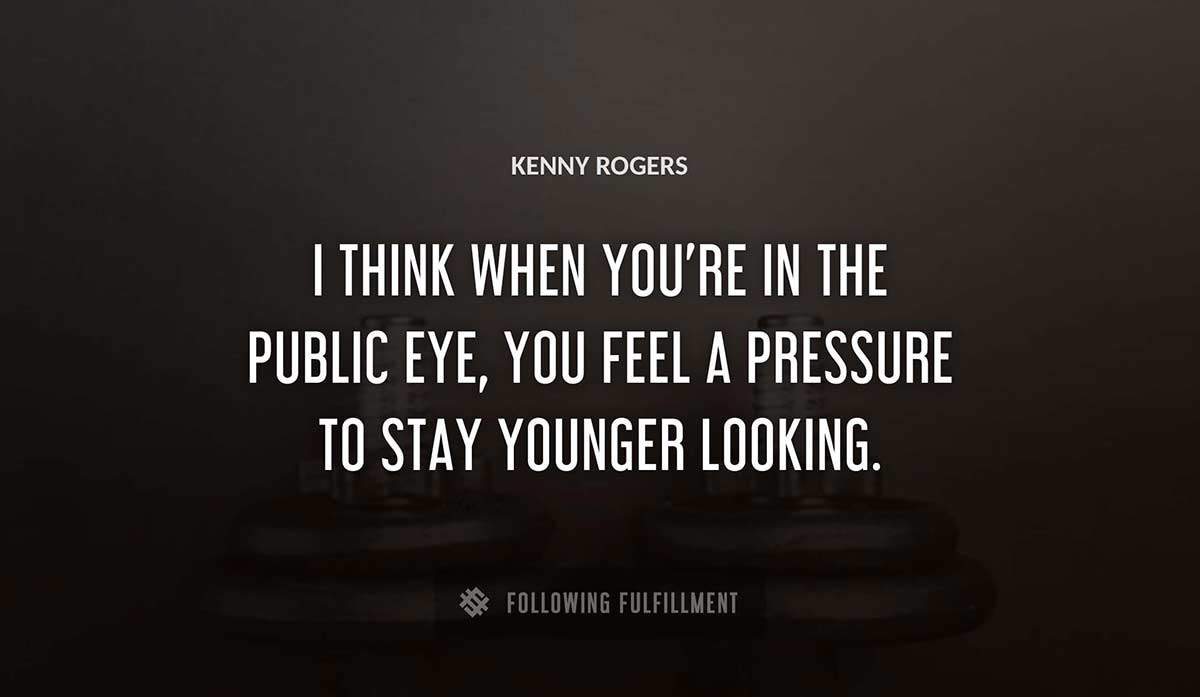 KENNY ROGERS Quotes Take Away
Kenny Rogers is known for his country songs, but many of his lyrics have a lot of wisdom that can be applied to life in general – and business in particular. We've shared some of our favorite Kenny Rogers quotes, but there are plenty more where these came from. If you want to learn more about how to apply these wise words to your own business, check out our courses. We can help you find the right one for you and start making your business dreams a reality.