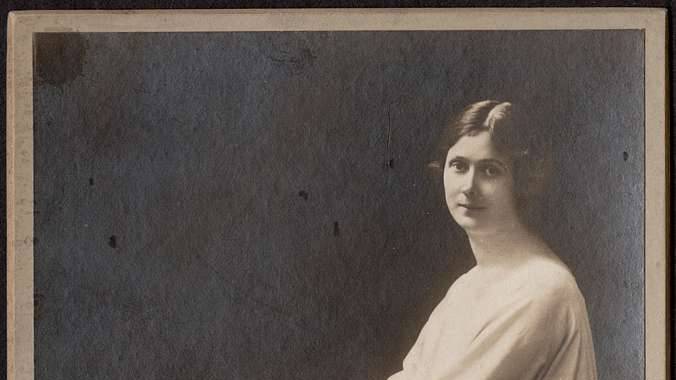 Isadora Duncan was born in San Francisco, California on May 27, 1877. She is best known as an innovator of the modern dance movement. She rejected the formal technique of ballet and instead created a free-flowing form of dance that inspired people around the world. Her life was cut tragically short at age forty-nine, but her legacy lives on in the art she created.
Discover the strongest Movement, Love, Body quotes from Isadora Duncan, and much more.
Summary
ISADORA DUNCAN QUOTES ABOUT LOVE
America knows nothing of food, love, or art. — Isadora Duncan
Art is not necessary at all. All that is necessary to make this world a better place to live in is to love–to love as Christ loved, as Buddha loved. — Isadora Duncan
So long as little children are allowed to suffer, there is no true love in this world. — Isadora Duncan
I had discovered that love might be a pastime as well as a tragedy, and I gave myself to it with pagan innocence. — Isadora Duncan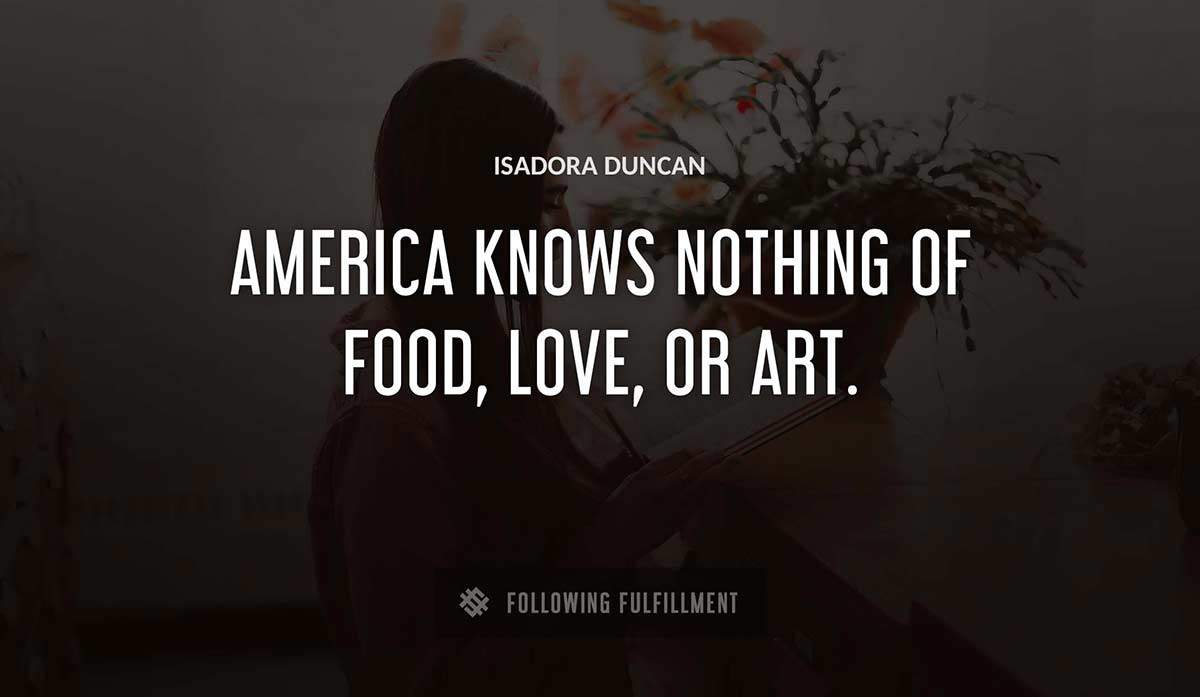 Others loved themselves, money, theories, power: Lenin loved his fellow men…. Lenin was God, as Christ was God, because God is Love and Christ and Lenin were all Love! — Isadora Duncan
The artist is the only lover; he alone has the pure vision of beauty, and love is the vision of the soul when it is permitted to gaze upon immortal beauty. — Isadora Duncan
All my lovers have been geniuses; it's the one thing that I insist. — Isadora Duncan
ISADORA DUNCAN QUOTES ABOUT THE BODY
Dancing: The Highest Intelligence in the Freest Body. — Isadora Duncan
Anybody can and should dance… It's good for the body and the spirit. — Isadora Duncan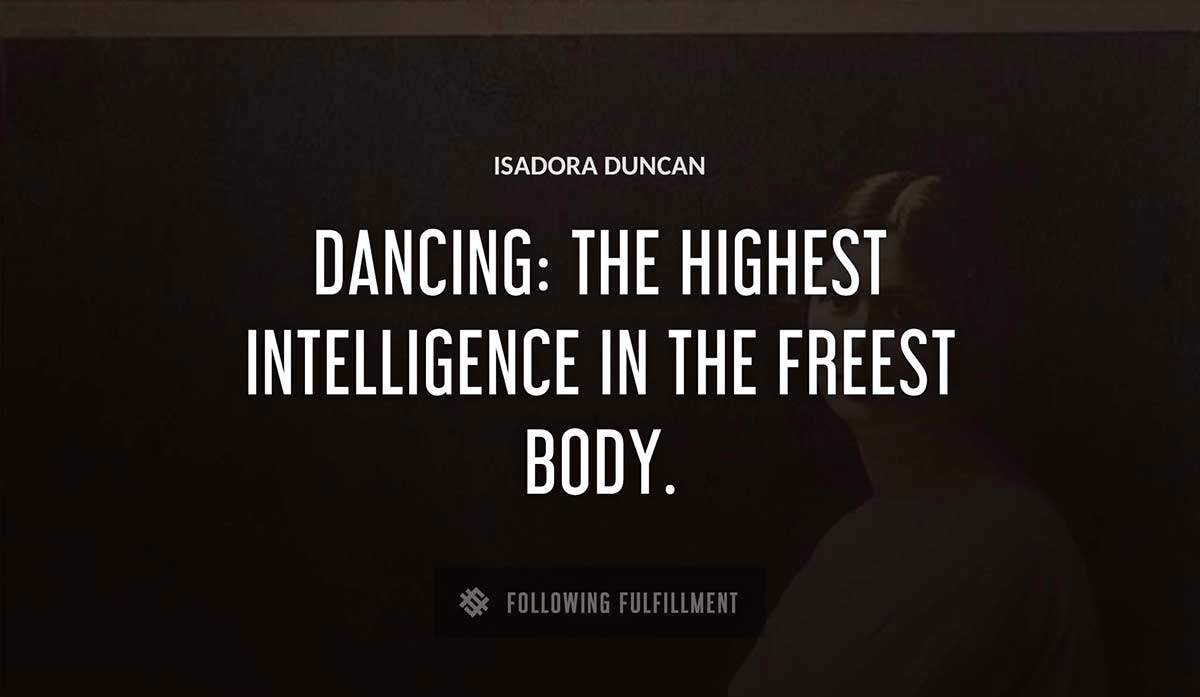 I preach freedom of the mind through freedom of the body; women, for example–out of the prison of corsets. — Isadora Duncan
The dancer's body is simply the luminous manifestation of the soul. — Isadora Duncan
The real American type can never be a ballet dancer. The legs are too long, the body too supple and the spirit too free for this school of affected grace and toe walking. — Isadora Duncan
ISADORA DUNCAN QUOTES ON MOVEMENT
I finally discovered the source of all movement, the unity from which all diversities of movement are born. — Isadora Duncan
My first idea of movement, of the dance, certainly came from the rhythm of the wave. — Isadora Duncan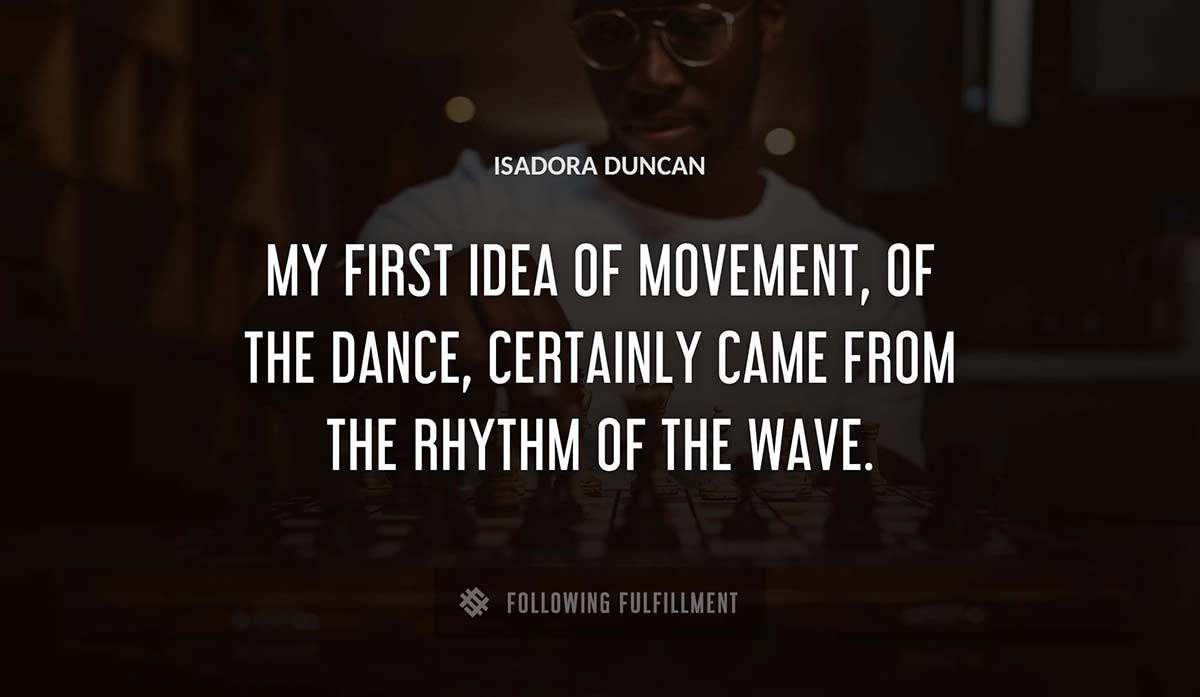 I am seeking that dance which might be the divine expression of the human spirit through the medium of the body's movement. — Isadora Duncan
Redundant Thematics
In Isadora Duncan Statements
body
dance
rhythm
love
movement
life
Let us first teach little children to breathe, to vibrate, to feel, and to become one with the general harmony and movement of nature. Let us first produce a beautiful human being, a dancing child. — Isadora Duncan
My art is just an effort to express the truth of my being in gesture and movement. It has taken me long years to find even one absolutely true movement. — Isadora Duncan
Why is Isadora Duncan so famous?


Isadora Duncan was an American dancer whose teaching and performances in the late 19th and early 20th century helped to free ballet from its conservative restrictions and presaged the development of modern dance.

Source
Dance is the movement of the universe concentrated in an individual. — Isadora Duncan
I was born by the sea, and I have noticed that all the great events of my life have taken place by the sea. My first idea of movement, of the dance, certainly came from the rhythm of the waves. — Isadora Duncan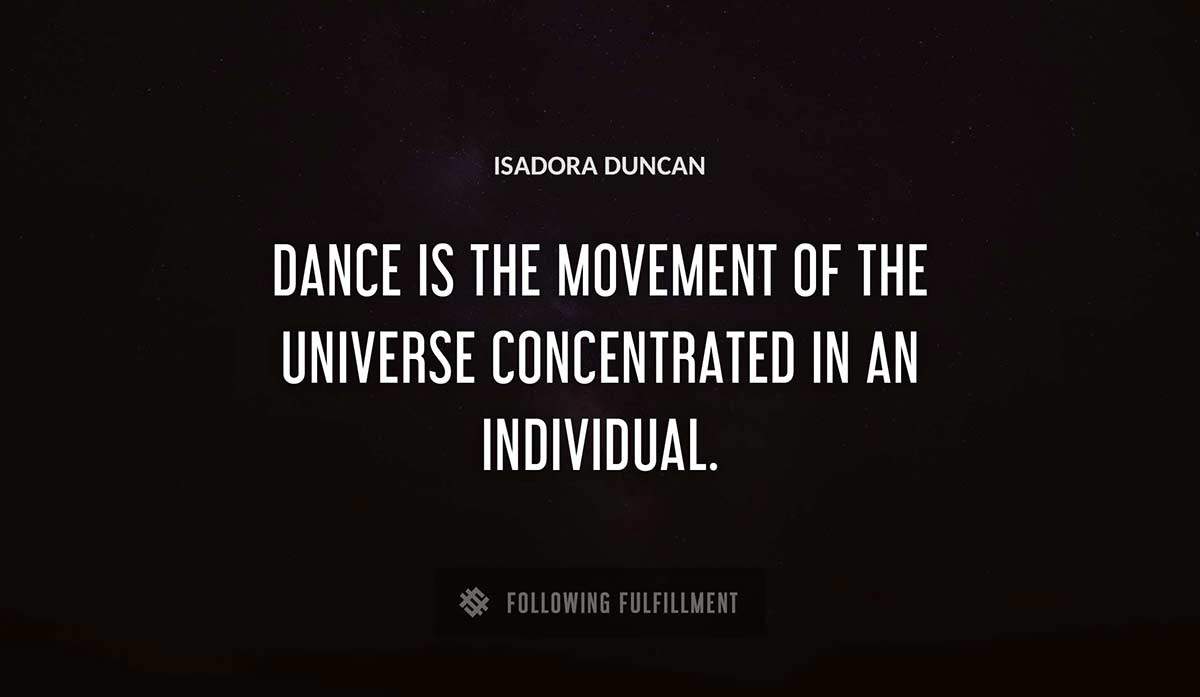 The dancer of the future will be one whose body & soul have grown so harmoniously together that the natural language of the soul will have become the movement of the body. — Isadora Duncan
All my life I have struggled to make one authentic gesture. — Isadora Duncan