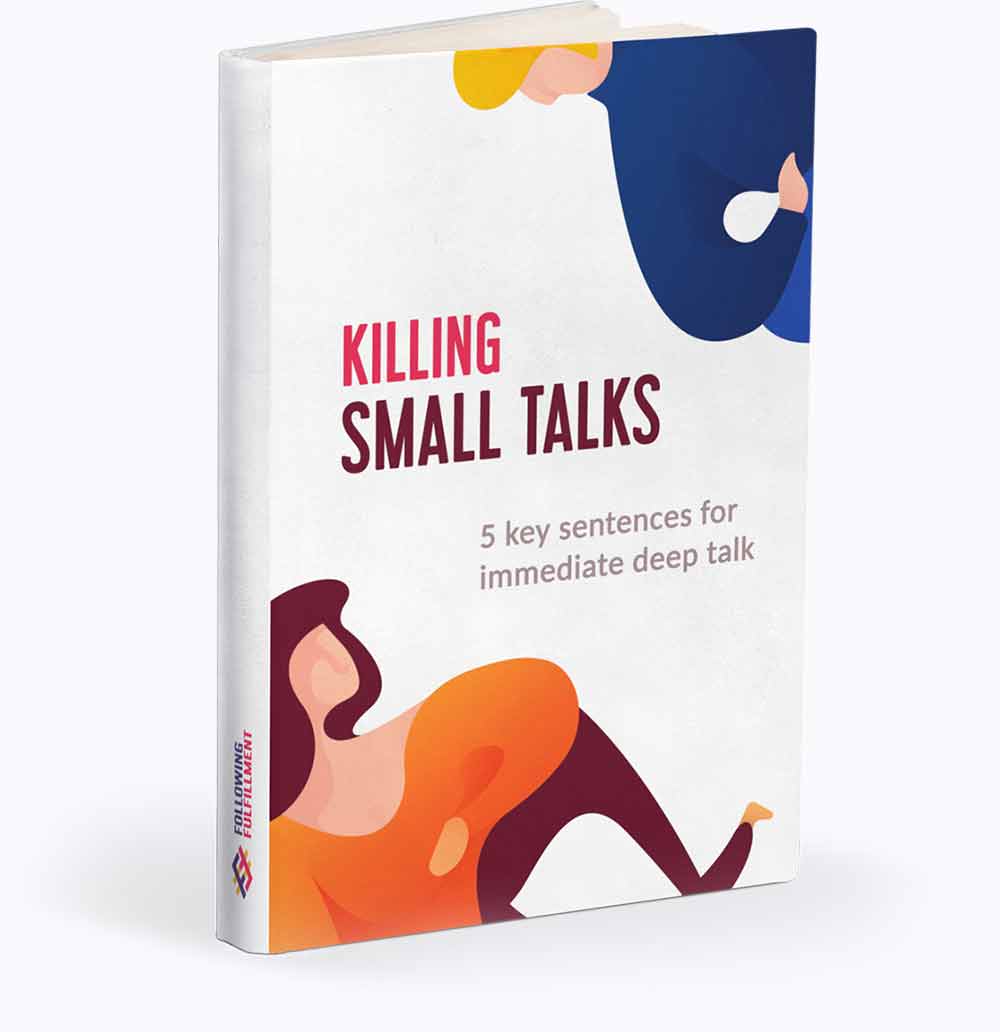 SMALL TALKS ARE OUTDATED
No one likes small talks. They feel awkward and a low social intelligence signal to most people.
It's not that hard, you too can do it
We don't all study psychology but it doesn't mean we have to have a PhD in order to be able to trigger trust, interest and deepness in our conversations with others. That's what this ebook is all about.
Time to update your conversation skill
We have combined 5 key sentences you can use to dive into deep talks with (almost) anybody, and they are super easy / natural to ask. Ready to create more meaningful moments with people?
DOWNLOAD KILLING SMALL TALKS FOR FREE
Price: 49$ Free