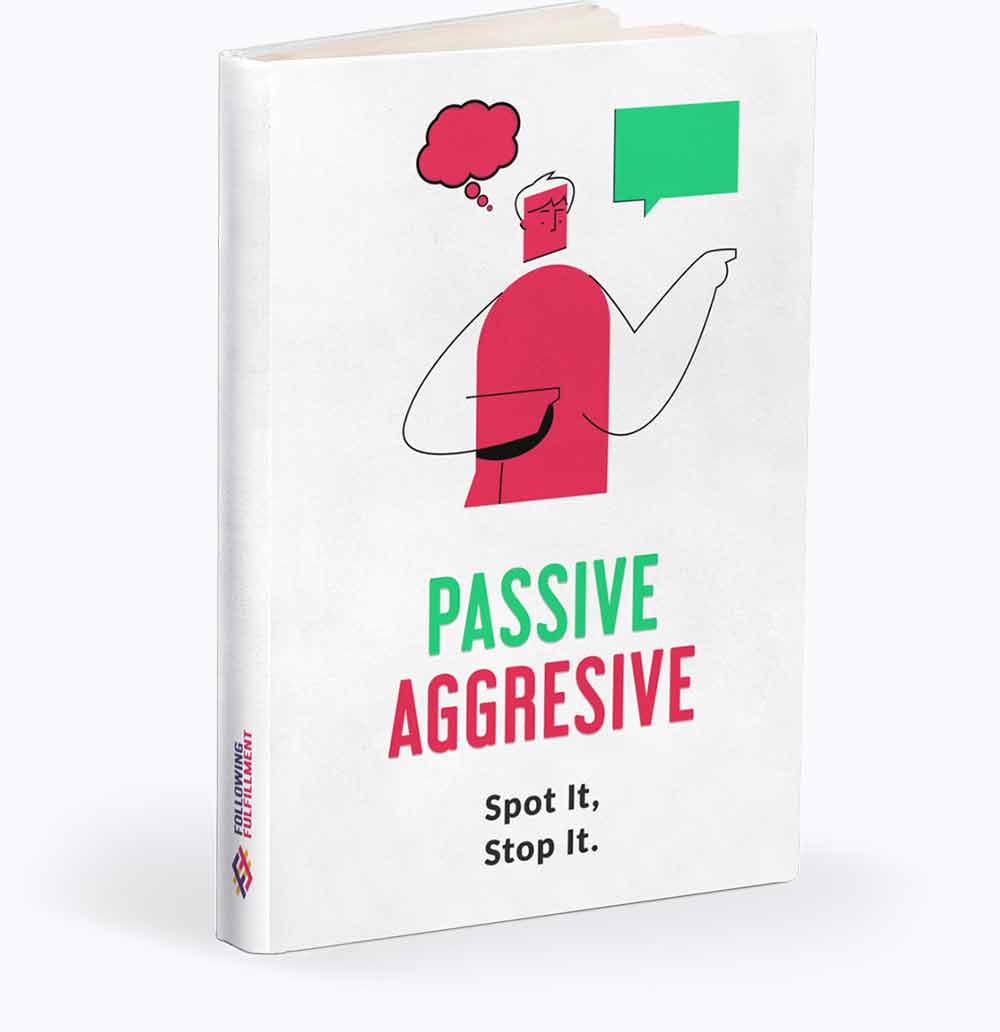 YOU WON'T F*CK ME TWICE
Passive-aggressive is one of the most vicious approach people use in social environment, because it's sneaky and impactful.
Spot it, stop it
When you start to notice it you realize how much so many people disguise their intentions with the potential to take advantage of you. However, educating yourself can help you to avoid feeling miserable!
Not once more
Time to protect yourself! Here is a guide including the bare minimum you need to know to spot passive-aggresive talk, discover the hidden intentions, and most importantly, avoid falling in the trap!
DOWNLOAD THIS GUIDE FOR FREE
Price: 49$ Free