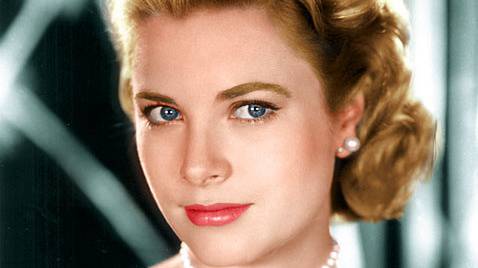 Grace Kelly was born on November 12, 1929 in Philadelphia, Pennsylvania. She was the daughter of wealthy parents and grew up in a privileged lifestyle. However, she chose to pursue a career in acting rather than follow in her family's footsteps. Her talent and beauty led to a successful career in Hollywood, and she eventually became a princess when she married Prince Rainier III of Monaco. Grace Kelly is remembered as one of the most beautiful and talented actresses of all time. She will always be remembered for her grace and elegance.
Here are the strongest Life, Children, Women, Time quotes from Grace Kelly, and much more.
Summary
GRACE KELLY QUOTES ON WOMEN
The women here in Monaco don't like me, and so I have to watch everything I say and everything I do because they're so critical. — Grace Kelly
Emancipation of women has made them lose their mystery. — Grace Kelly
For a woman, forty is torture, the end. — Grace Kelly
I am basically a feminist. I think that women can do anything they decide to do. — Grace Kelly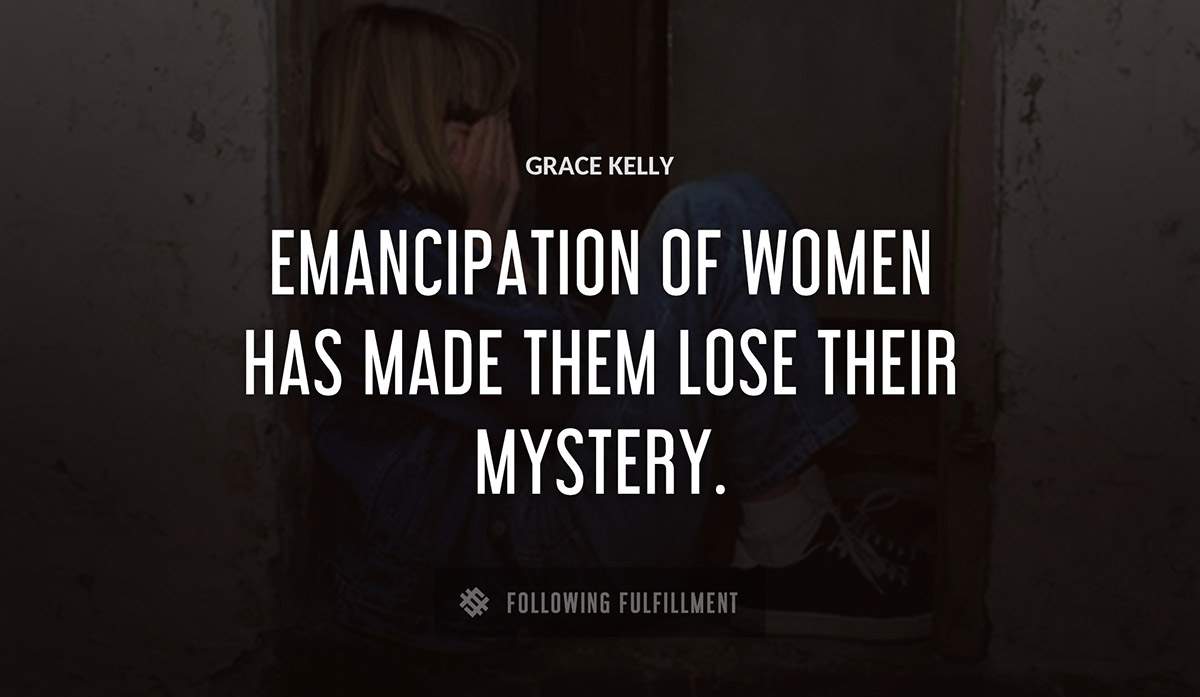 A woman needs ropes and ropes of pearls. — Grace Kelly
As an unmarried woman, I was thought to be a danger. — Grace Kelly
Other women looked on me as a rival. And it pained me a great deal. — Grace Kelly
I certainly don't think of my life as a fairy tale. I think of myself as a modern, contemporary woman who has had to deal with all kinds of problems that many women today have to deal with. — Grace Kelly
I never really liked Hollywood. I found it unreal–unreal and full of men and women whose lives were confused and full of pain. — Grace Kelly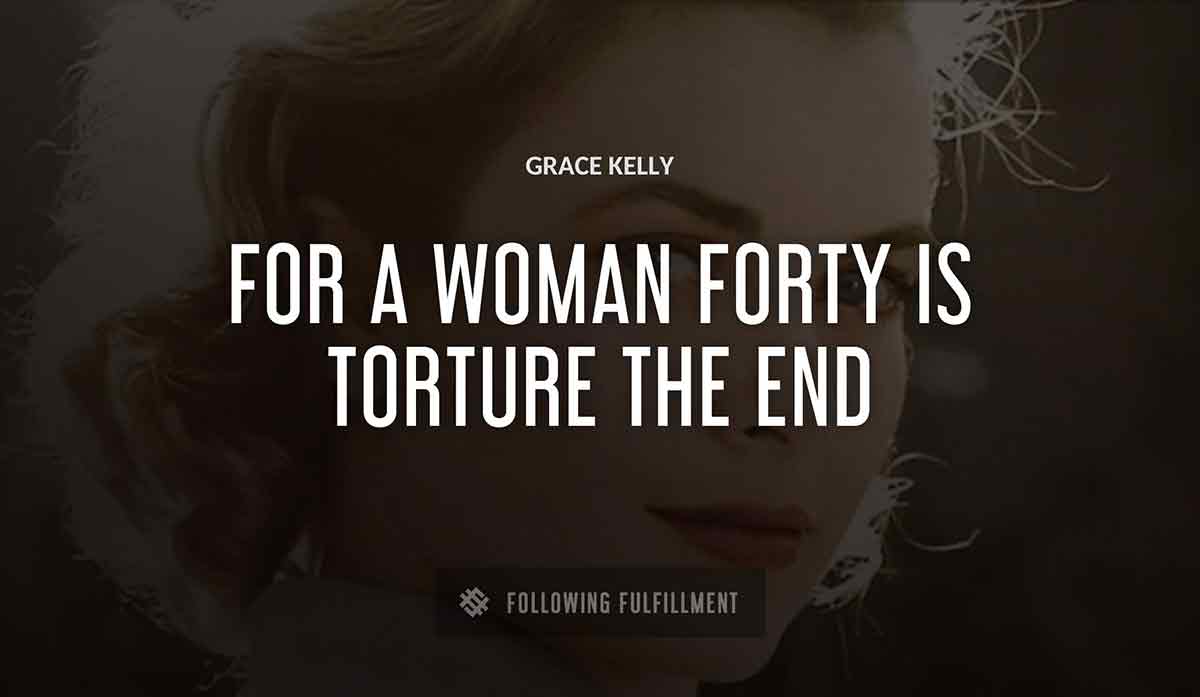 GRACE KELLY QUOTES ON LIFE
Our life dictates a certain kind of wardrobe. — Grace Kelly
A person has to keep something to herself or you're life is just a layout in a magazine. — Grace Kelly
The idea of my life as a fairy tale is itself a fairy tale. — Grace Kelly
I've had happy moments in my life, but I don't think that happiness––being happy––is a perpetual state that anyone can be in. Life isn't that way. — Grace Kelly
Your life has a natural motion. Surrendering reveals how flowing this life could be. — Kelly Martin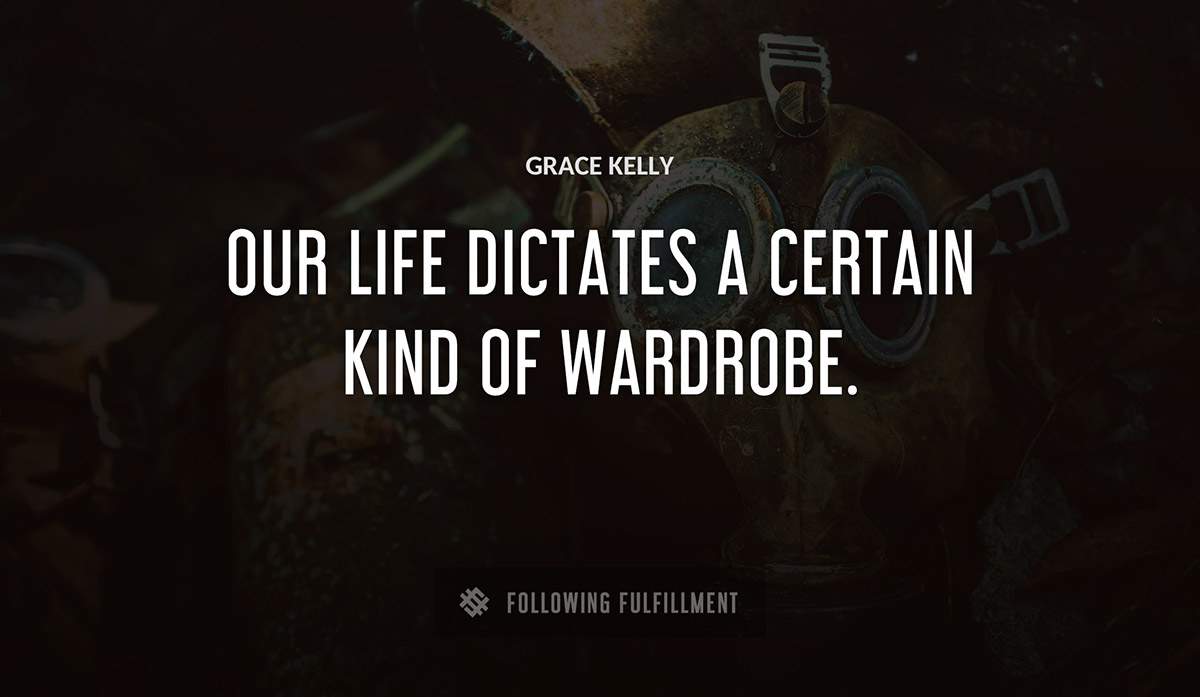 I did enjoy and take pride in my work as an actress, yet I'm bemused by suppositions that my life since has somehow been less fulfilling. That certainly is not the case. Rather the reverse. — Grace Kelly
GRACE KELLY QUOTES ABOUT CHILDREN
My husband is a good father, concerned about his children. — Grace Kelly
Some day, I'm going to get married, and I'll want to tell my children I was in Africa on a safari. — Grace Kelly
What was Grace Kelly's early life like?
Grace Kelly was born into a wealthy Irish Catholic family.

She was educated in convent and private schools, attended the American Academy of Dramatic Arts in 1947, and acted for several seasons in summer stock before her Broadway debut in 1949.

Source
We just don't like the idea of turning the children over to nannies and minders. We like to help them ourselves–and then, of course, we know what to tell them when they ought to do something on their own. — Grace Kelly
I've always treated my children as beings in their own right. I respect their feelings and aspirations entirely. — Grace Kelly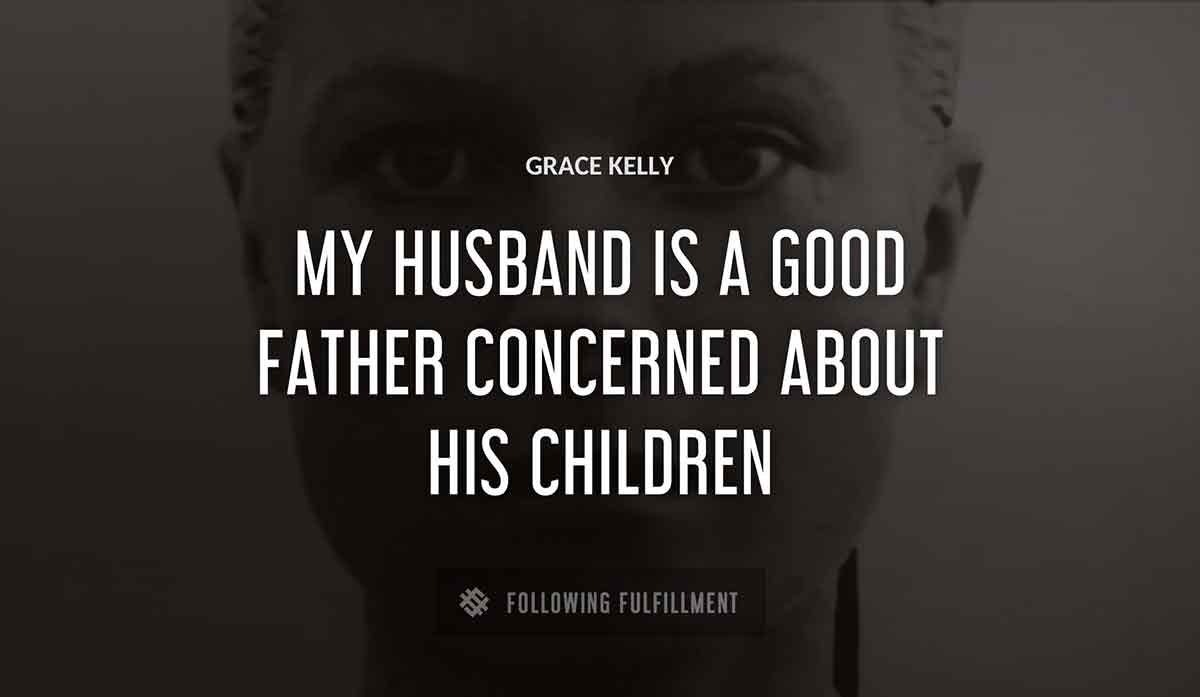 GRACE KELLY QUOTES ABOUT TIME
I get up at seven for the make–up, Rita Hayworth at six, Joan Crawford and Bette Davis at five. I don't want to know the time when I'll have to come to the studio even earlier. — Grace Kelly
Redundant Thematics
In Grace Kelly Statements
kelly
earlier
love
woman
child
time
life
martin
married
My real difficulty was to become a normal person again, after having been a movie actress for so long. For me, at the time I was living in New York and Hollywood, a normal person was someone who made movies. — Grace Kelly
If I'd met the prince two or three years earlier, perhaps I might not have married him–at least not so soon. But we came together at the right time. — Grace Kelly
People call off weddings all the time. There's no shame in admitting that you're not ready to get married. — Brenda Janowitz
When at last I took the time to look into the heart of a flower, it opened up a whole new world; a world where every country walk would be an adventure, where every garden would become an enchanted one. — Grace Kelly
Inspiring Phrases From Grace Kelly
When I married Prince Rainier, I married the man and not what he represented or what he was. I fell in love with him without giving a thought to anything else. — Grace Kelly
I was constantly falling in love, and it never occurred to me that this was wrong or bad. — Grace Kelly
I love walking in the woods, on the trails, along the beaches. I love being part of nature. I love walking alone. It is therapy. One needs to be alone, to recharge one's batteries. — Grace Kelly
I loved acting. I didn't particularly like being a movie star. — Grace Kelly
I would like to be remembered as a person who did her job well. An understanding, kind and decent human being. — Grace Kelly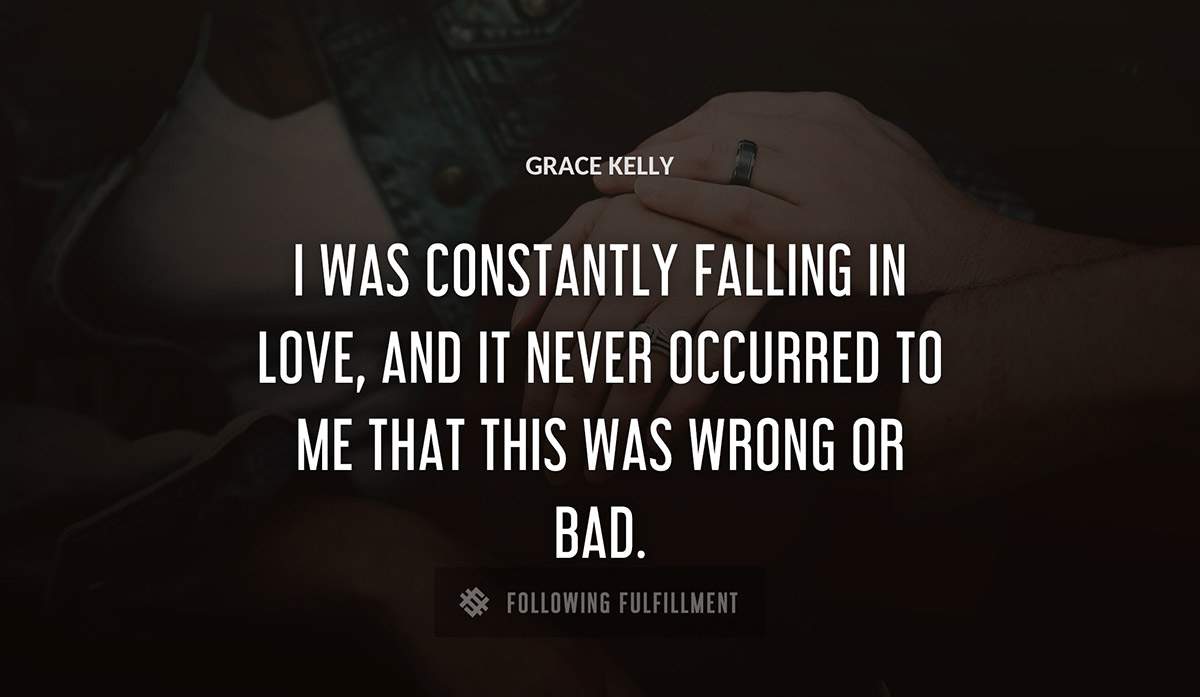 It would be very sad if children had no memories before those of school. What they need most is the love and attention of their mother. — Grace Kelly
I was hired to be an actress, not a personality for the press. — Grace Kelly