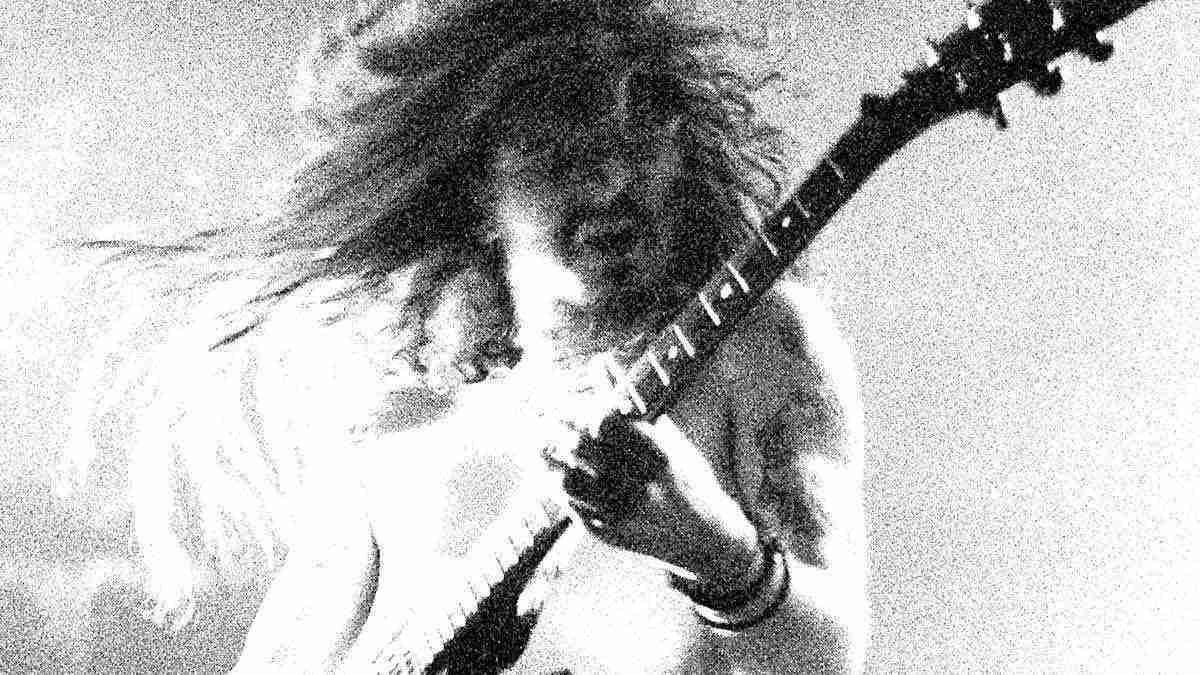 In the world of rock and roll, there are some names that are instantly recognizable. One of those names is Dimebag Darrell. He was a guitarist who was known for his energetic and passionate playing style. His death in 2004 shocked the music community, and left many wondering what could have been. This blog post will take a look at the life of Dimebag Darrell, and explore why he was considered one of the greatest guitarists of all time.
We are glad to present you the most interesting Time, Sound, Blue, Playing, Record, Band quotes from Dimebag Darrell, and much more.
Summary
About Dimebag Darrell
Born:
August 20, 1966
Died:
December 8, 2004
Cause Of Death:
Murder
Occupation:
Musician, Songwriter
Years Active:
1981-2004
Genres:
Groove Metal, Heavy Metal, Southern Metal, Thrash Metal, Glam Metal And More.
Instruments:
Guitar, Vocals
Labels:
Atco, Big Vin, East West, Elektra, Metal Magic And More.
Associated Acts:
Pantera, Damageplan, Anthrax
Website:
dimebagdarrell.com
DIMEBAG DARRELL QUOTES ON BAND
Of all the grunge bands to come out of Seattle, Alice in Chains were the greatest. — Dimebag Darrell
A lot of bands whine about the road and how tough it is. — Dimebag Darrell
I was mostly influenced by bands like Black Sabbath and Judas Priest–Metallica's 'Kill 'Em All' was also a hell of an inspiration. — Dimebag Darrell
I was more influenced by players like Randy Rhoads and Eddie Van Halen than by the guys in southern rock bands. — Dimebag Darrell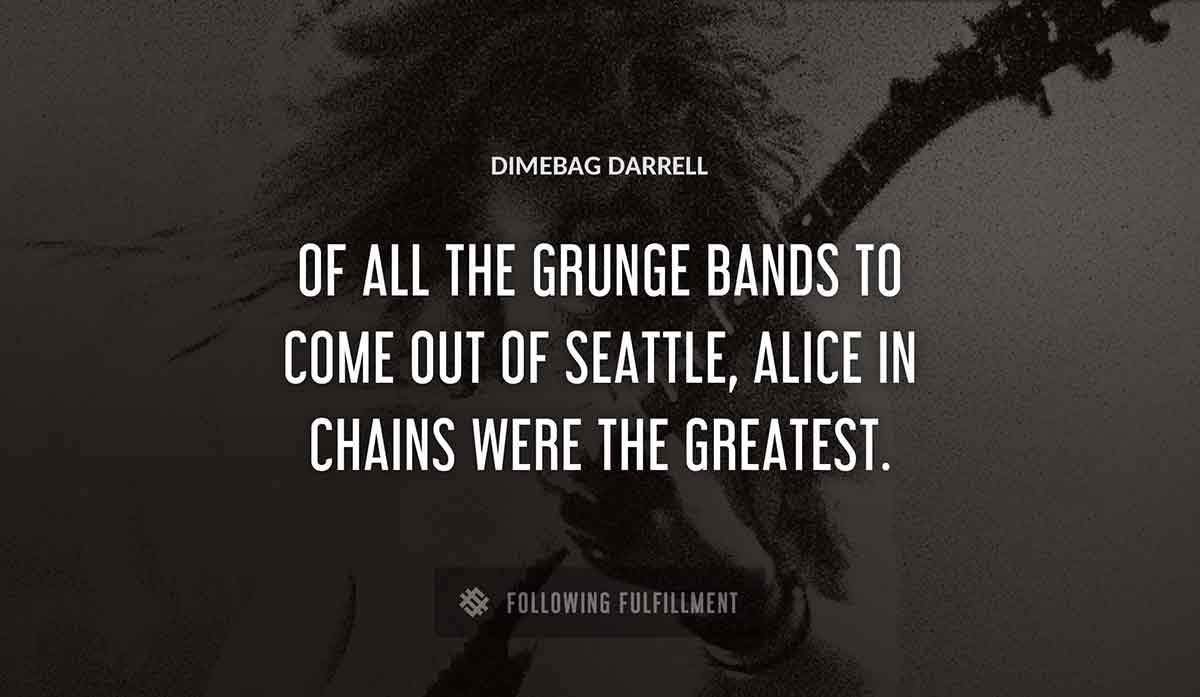 Pantera is the only band I've ever been in, and at the start we used to play covers to make a living. — Dimebag Darrell
It kills me when I see some metal band trying to pass themselves off as an 'alternative band. — Dimebag Darrell
DIMEBAG DARRELL QUOTES ON PLAYING
Musicians tend to get bored playing the same thing over and over, so I think it's natural to experiment. — Dimebag Darrell
I'm not saying I wouldn't play a seven–string. It's just that I've never needed one. Most dudes who play seven–strings don't sound any different than someone playing a six–string that's tuned down. — Dimebag Darrell
I really respect Zakk Wylde's guitar playing and his compulsive work ethic. — Dimebag Darrell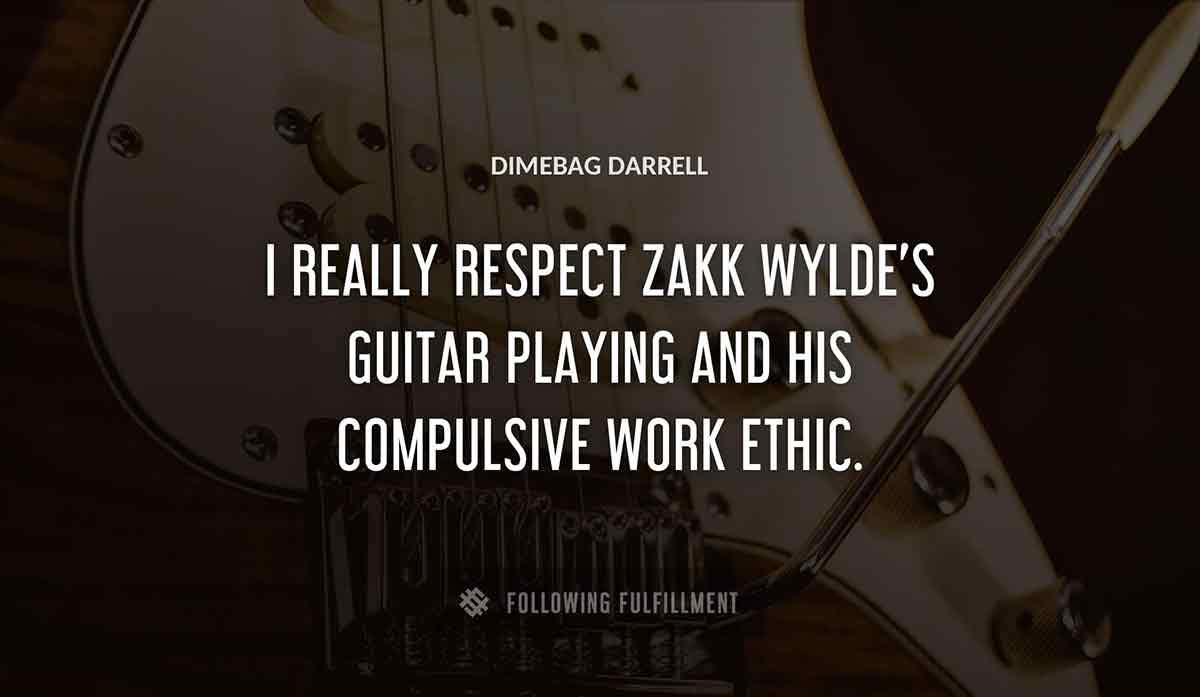 Way before we got a record deal, we were playing clubs seven nights a week, three one–hour sets a night. Then we got the record deal, and we took off on the road and stayed out. — Dimebag Darrell
DIMEBAG DARRELL QUOTES ON SOUND
Sometimes it's cool to play major third and minor third diads back–to–back, or a minor third followed by a root/fifth diad–whatever combo sounds good. — Dimebag Darrell
I've become more interested in creating a band sound than trying to outshine the other guys. — Dimebag Darrell
I'm not a super blues player, but I was exposed to the Texas blues sound while I was growing up, and that definitely rubbed off on me. — Dimebag Darrell
To get my sound in the studio, I double guitar tracks, and when it gets to the lead parts, the rhythm drops out, just like it's live. I'm very conscious of that. — Dimebag Darrell
DIMEBAG DARRELL QUOTES ON BLUE
To me, blues is more of a feel and a vibe, rather than sitting there and saying, 'Well, I'm gonna play bluesy now.' — Dimebag Darrell
I was lucky enough to get to see guys like Bugs Henderson, Jimmy Wallace, all those great Texas blues players. — Dimebag Darrell
Man, don't get me started on Pat Travers. That dude writes killer blues rock and roll riffs. — Dimebag Darrell
Play the pentatonic blues scale, just for fret–and pick–hand dexterity and to mesh them both together. — Dimebag Darrell
Redundant Thematics
In Dimebag Darrell Statements
living
guitar
time
sound
guy
blue
playing
record
band
DIMEBAG DARRELL QUOTES ON RECORD
I would just listen to records and learn what I could, then just roll it over and over and over. — Dimebag Darrell
Between the record companies being the way they are and the fact that people can just download one song instead of buying a whole album, it's hard to make a good living nowadays. — Dimebag Darrell
It's funny, man, sometimes you record something that you plan on re–doing later, but then when you listen back to it, you decide to keep it because you realize that it's gonna be real tough to beat! — Dimebag Darrell
Lessons didn't really work out for me, so I went to the old school, listening to records and learning what I wanted to learn. — Dimebag Darrell
DIMEBAG DARRELL QUOTES ABOUT TIME
The first time I heard 'Crazy Train,' I was crashed out in bed, definitely not wanting to get up and go to school, when my brother Vinnie came in and cranked it up. — Dimebag Darrell
When you're on the road, you've got to have your four–track–or some kind of recording device to jam on and have a good time. — Dimebag Darrell
I love jamming with my band because the guys inspire me every time. We all get off on each other's playing. — Dimebag Darrell
To me and my band, guitar riffs are what it's all about. We know that every time we jam on a great riff, we've got a fighting chance of writing a great song! — Dimebag Darrell
Find someone you can jam with. That's a big deal. When you play with someone else, you gotta work together to get the thing started and in time, working and in the groove. — Dimebag Darrell
Yeah, nothing feels better than knowing that I can put a guitar in my hands at any time and rip–even when I'm taking a crap! — Dimebag Darrell
Most bands don't make it past two albums and tours, if that. We pulled it off, and everybody's been happy and cool, but we got to the point where we knew it was time to take a break. — Dimebag Darrell
DIMEBAG DARRELL Quotes Take Away
Dimebag Darrell was an incredible musician and artist, and his words continue to inspire people long after he's gone. If you're looking for some motivation or just want to hear some great advice from one of the greatest guitarists of all time, take a look at these quotes from Dimebag Darrell. And if you want to learn more about how to become a successful musician yourself, be sure to check out our courses.