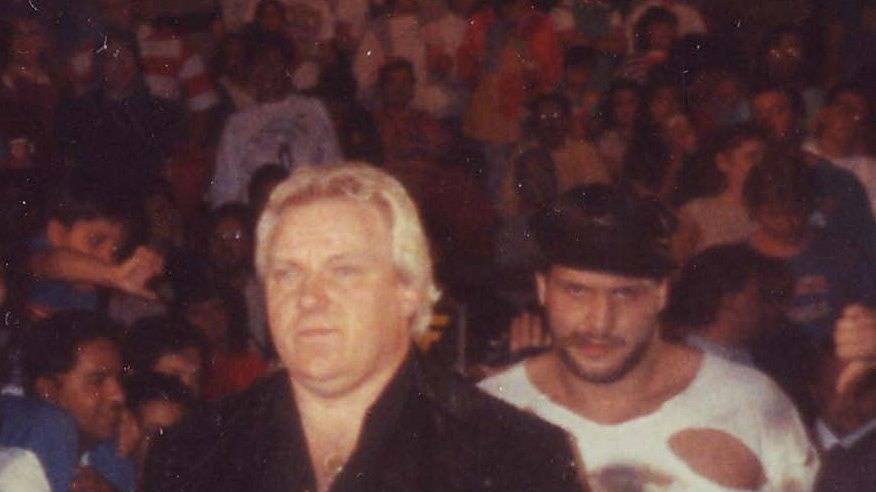 Bobby Heenan was born in Chicago, Illinois and went on to become one of the most famous professional wrestlers. His infamous heel persona made him a household name as he would insult other wrestler's looks or skill sets with his clever wit. His personality always attracted a lot of attention from crowds who enjoyed watching someone unapologetically be so mean to others but still get cheered on every time. Bobby is known for being involved in some of the most iconic moments in wrestling history including when Hulk Hogan slammed Andre The Giant at Wrestlemania III which set an attendance record that has yet to be broken.

We are glad to present you the most inspiring words from Bobby Heenan.
Here are the most known quotes from Bobby Heenan, and much more.
Summary
Inspiring Phrases From Bobby Heenan
And for those of you that dropped out of high school, remember the famous phrase: 'Do you want fries with that?' — Bobby Heenan
I once asked him what came at the end of the sentence… and he said 'parole'. — Bobby Heenan
Are there any swamps in Oklahoma? Yes, there is. It's called Tulsa. — Bobby Heenan
You can win, it'll just cost you some money. — Bobby Heenan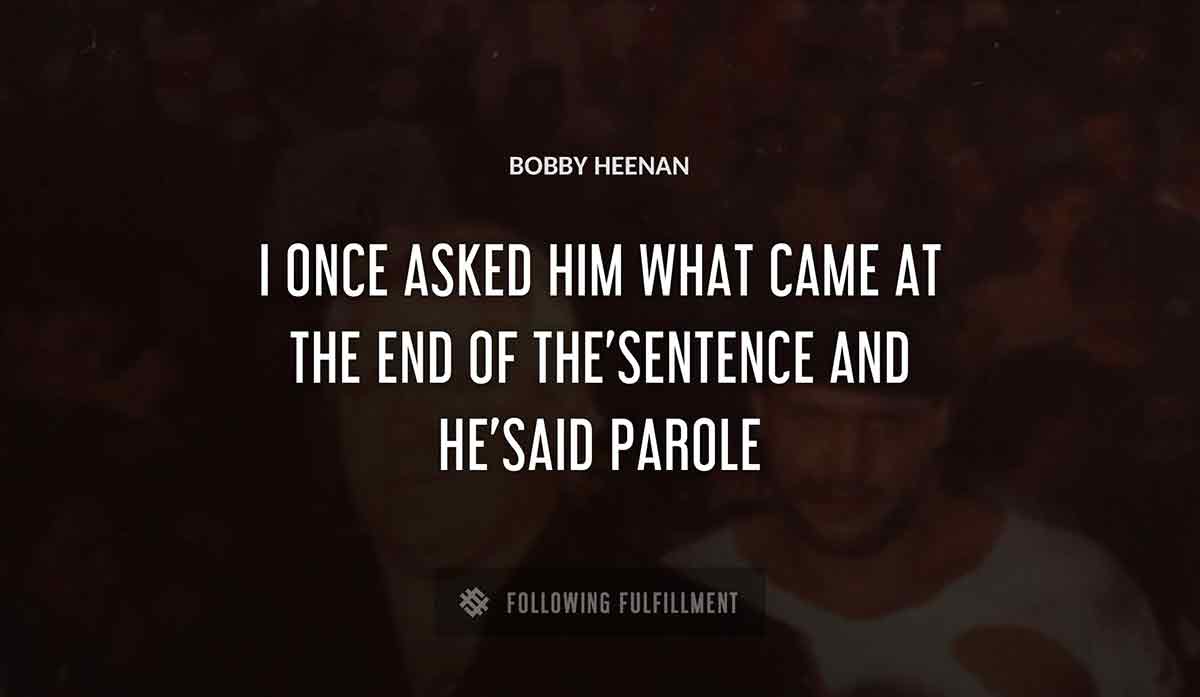 Koko B. Ware … his mom's first name was Tupper. — Bobby Heenan
Its amazing that Lou Ferrigno can talk with fifty pounds of cracker in his mouth. — Bobby Heenan
You don't have to yell at me Schiavone. I'm not blind! — Bobby Heenan
Various Statements From Bobby Heenan
The two things that scare me most about wrestling fans is that they're allowed to vote and allowed to reproduce. — Bobby Heenan
I insulted people. I had to–they deserved it. They didn't have any talent. They stunk. They were horrible! But it made it for a fun show. — Bobby Heenan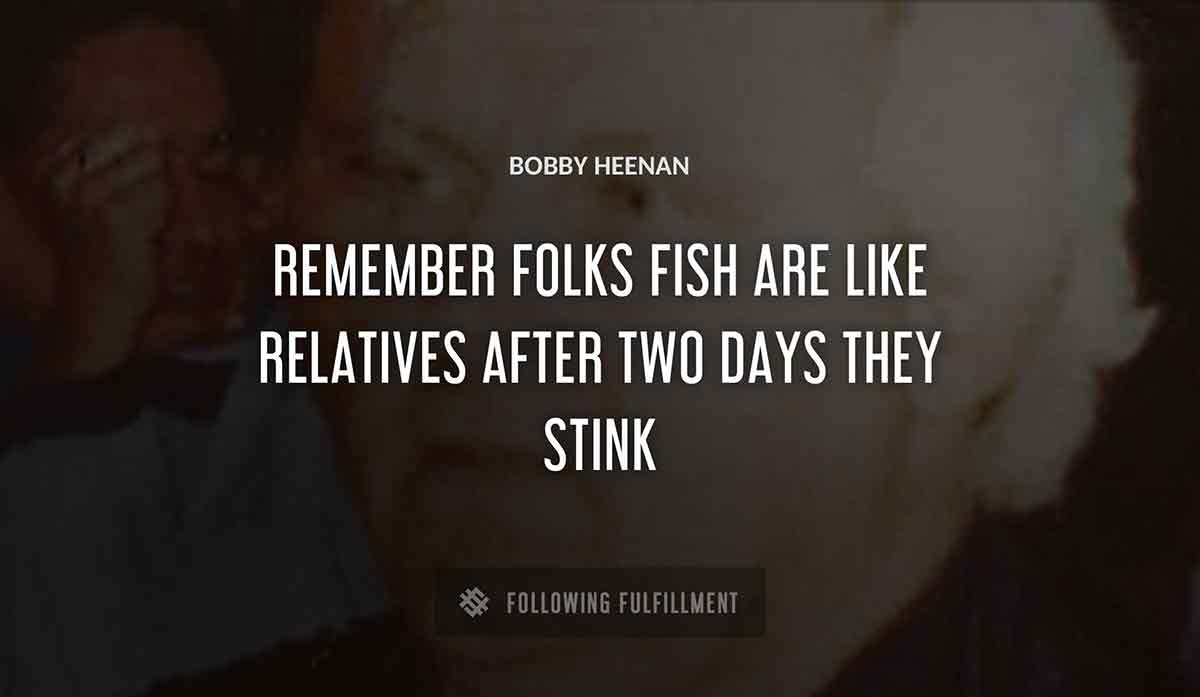 Remember folks, fish are like relatives. After two days, they stink. — Bobby Heenan
He looks like something that fell out of a deck of cards! — Bobby Heenan
There's nothing better than a good, blind referee. — Bobby Heenan
Obviously some cheap motel is missing a shower curtain. — Bobby Heenan
There's the downtown area of Tupelo. Did you see the skyscrapers? Two stories. — Bobby Heenan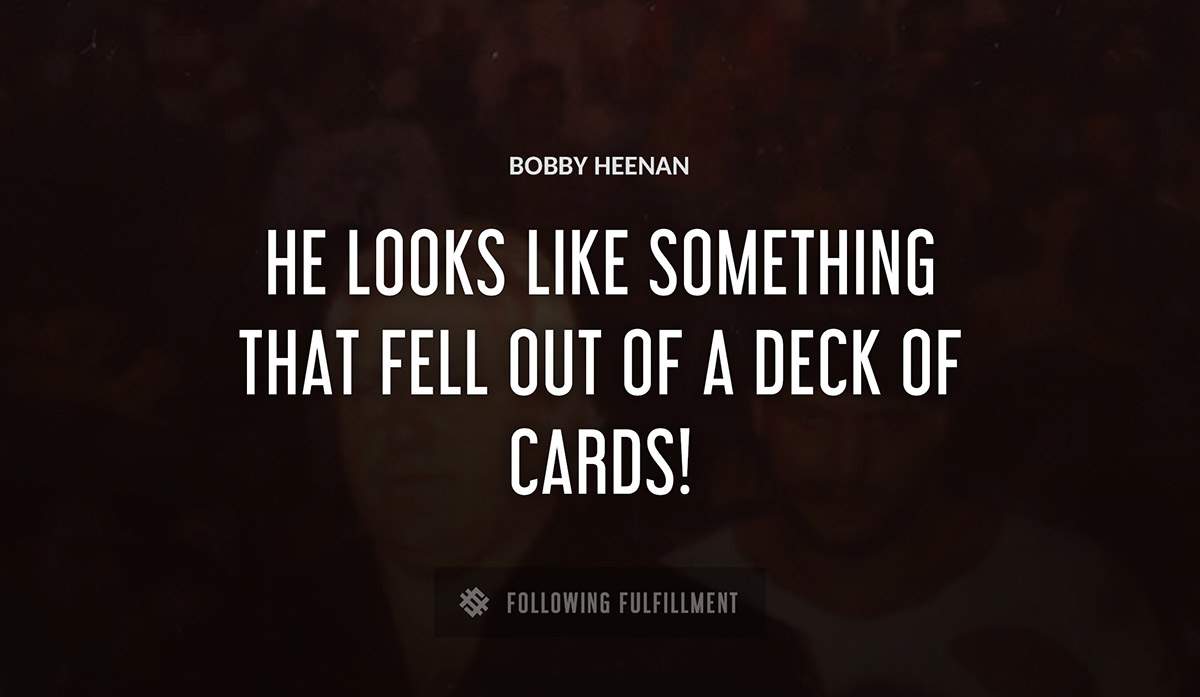 More Phrases From Bobby Heenan
A friend in need is a pest. — Bobby Heenan
This guy makes coffee nervous. — Bobby Heenan
Oh, I knew he was gonna do that. I just knew he was gonna do that. He don't need Jannetty. I told you that off and on. — Bobby Heenan
Hawaii's the 50th state? I thought it was a suburb of Guam. — Bobby Heenan
You'd have a good voice, if it ever came out of your throat. — Bobby Heenan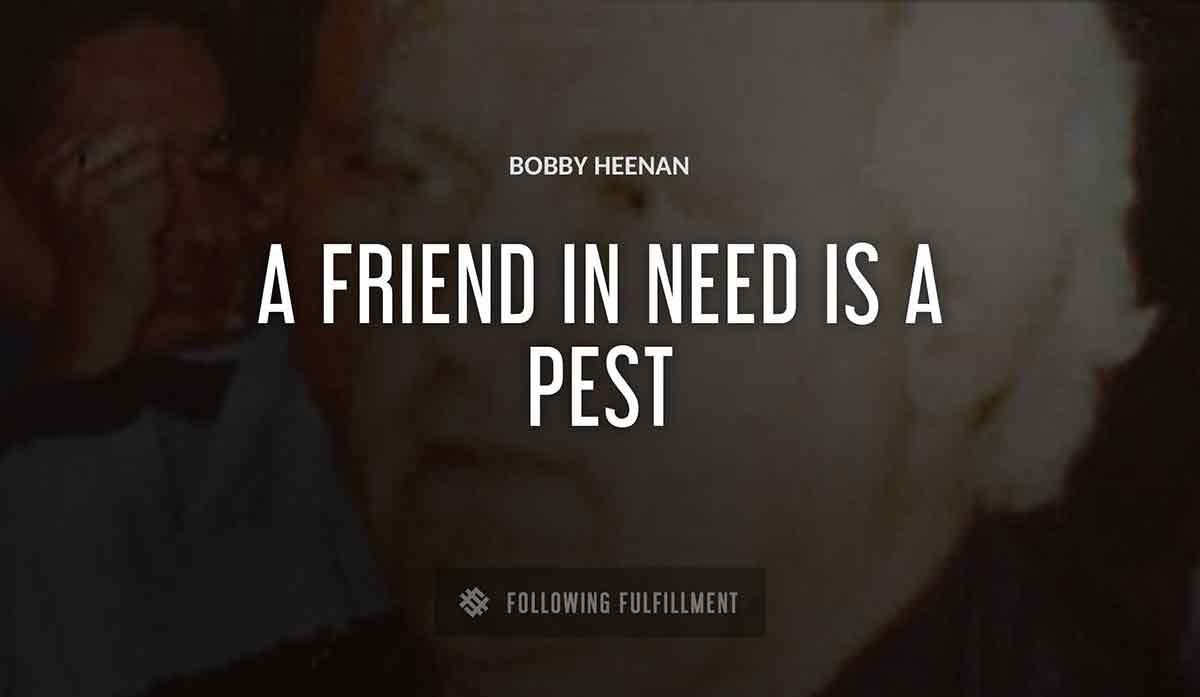 To Jim Duggan, taking a shower is a high risk maneuver. — Bobby Heenan
You know they say money can't buy happiness. Give me 50 bucks and watch me smile — Bobby Heenan
Deeper Quotes From Bobby Heenan
When The Phenoix Suns are missing two basketballs, they'll know where to look! — Bobby Heenan
There's only two kinds of music I don't like… Country and Western. — Bobby Heenan
I heard a rumor that your mom and dad ran away from home. — Bobby Heenan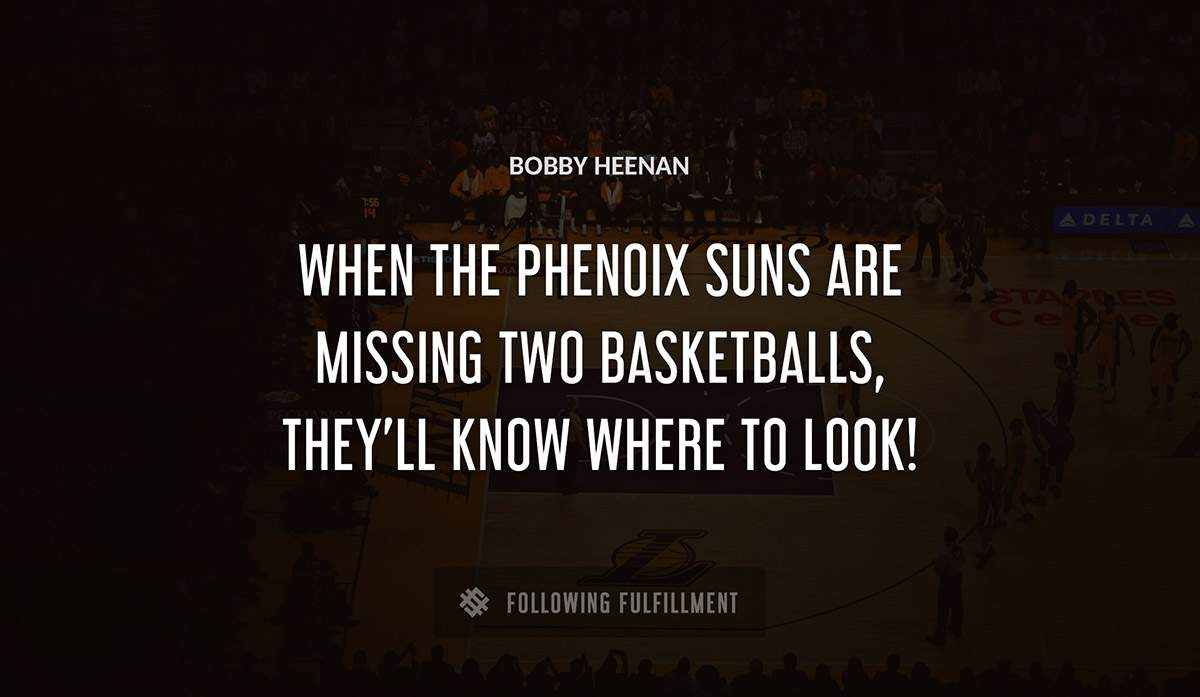 I'm a legend in this sport. If you don't believe me, ask me. — Bobby Heenan
When's the last time you went into a barber shop and saw everyone there unconsious? — Bobby Heenan
Redundant Thematics
In Bobby Heenan Statements
There's a counter for every hold and a hold for every counter, and a lunch counter for every person that you know Schivone. — Bobby Heenan
I don't look at myself as a hero or smart person. I have a seventh–grade education, but I've had a lot of fun. — Bobby Heenan
Amazing Thoughts From Bobby Heenan
You win some and you lose some. Unless you're Virgil, then you lose them all. — Bobby Heenan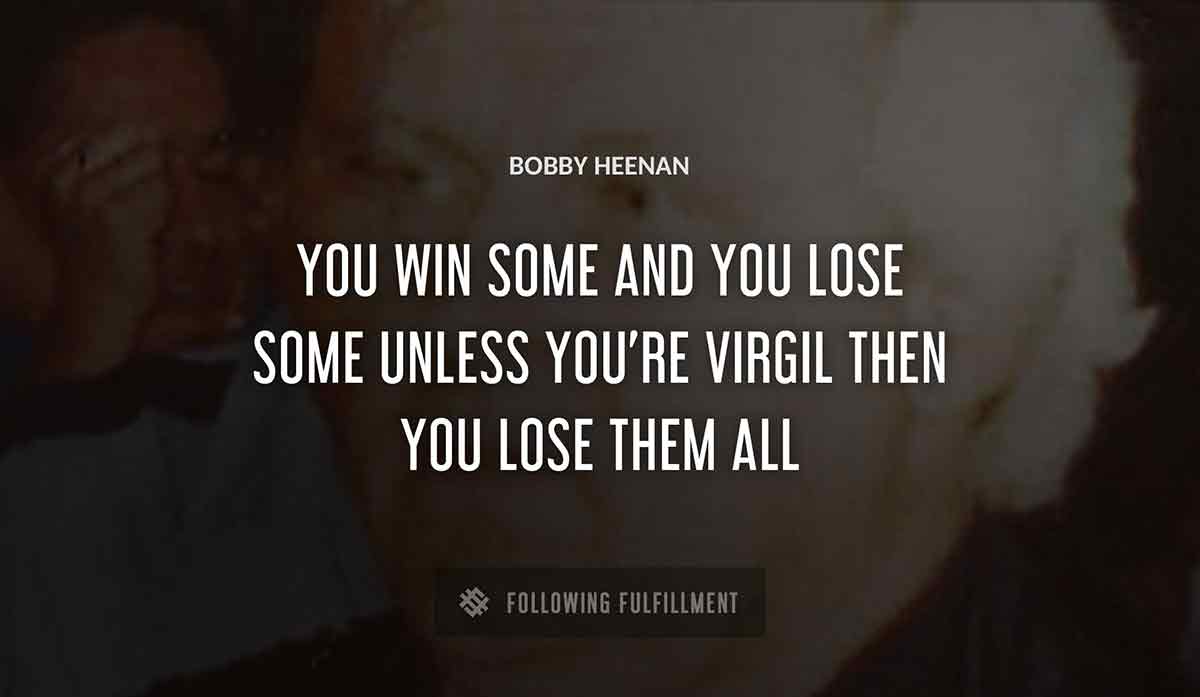 Tito Santana is like a cue–ball. The more you strike him, the more english you get out of him. — Bobby Heenan
I was so nervous on the night of my honeymoon, I put my pants to bed, and I hung over a chair. — Bobby Heenan
If you ever had your moon salted you'd know how painful that could be. — Bobby Heenan
You're 83? Really? You don't look it. I would've guessed 81 or 82. — Bobby Heenan
By the time The Iron Sheik gets to the ring, it will be Wrestlemania 37! — Bobby Heenan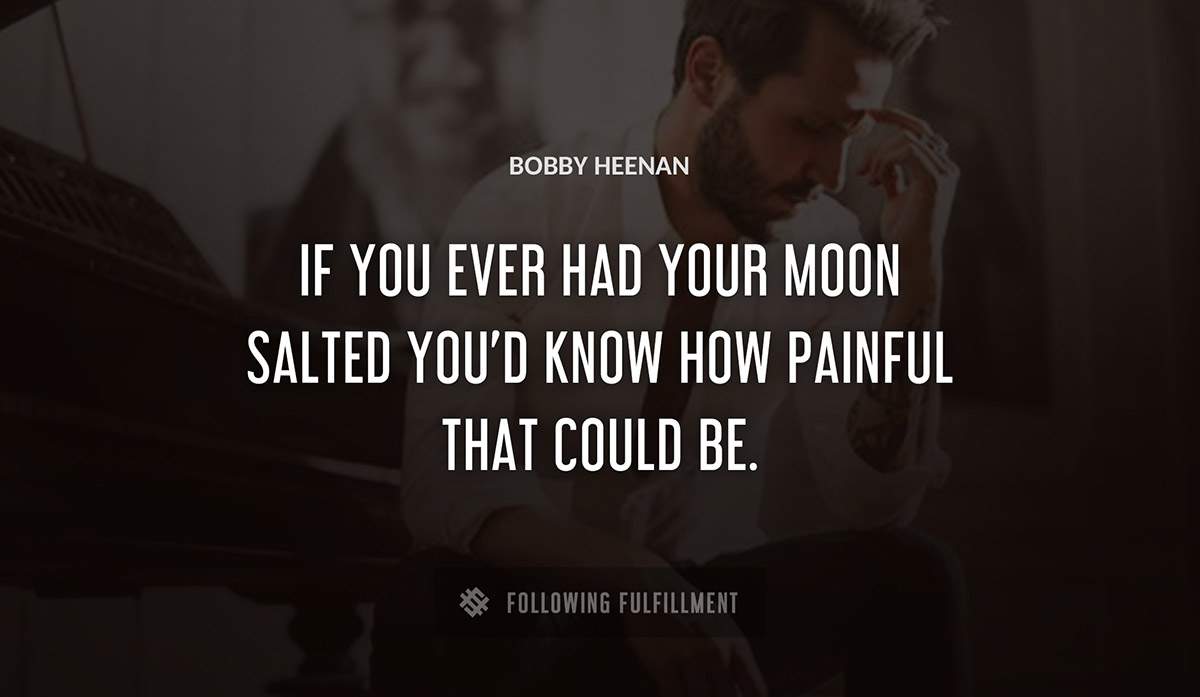 I know all about cheating. I've had six very successful marriages. — Bobby Heenan
Some Interesting Quotes From Bobby Heenan
If you're poor and you do something stupid, you're nuts. If you're rich and do something stupid, you're eccentric. — Bobby Heenan
Once you wrestke Rikki Atakki, an hour later you want to wrestle him again. — Bobby Heenan
I would like to do commercials, or even work for WWE if they called me. I wouldn't want to go back on the air or manage again, but I would like to be a spokesperson and do stuff like that. — Bobby Heenan
Thank you for 40 years in this industry, because I loved it. — Bobby Heenan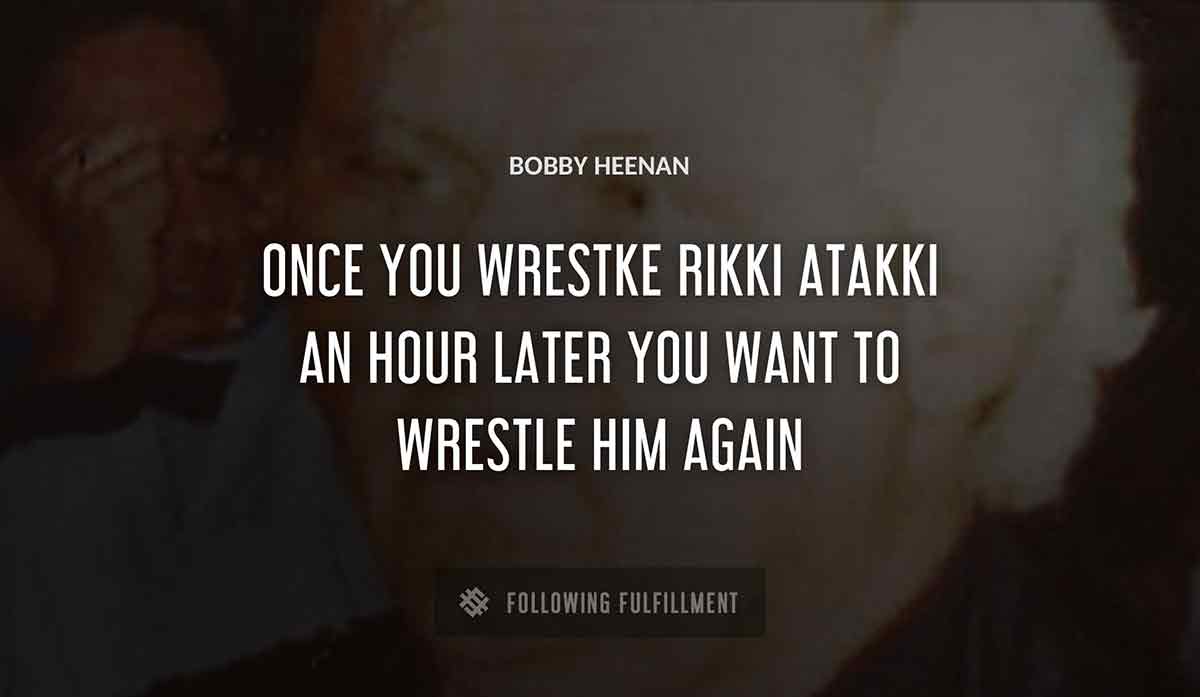 They're living proof that the 3 stooges had children. — Bobby Heenan
What are you doing, looking at me with one eye and chasing a fly with the other? — Bobby Heenan
I was 10 years old, and I went to the Marigold Arena in Chicago, and I was hooked, just like that. — Bobby Heenan