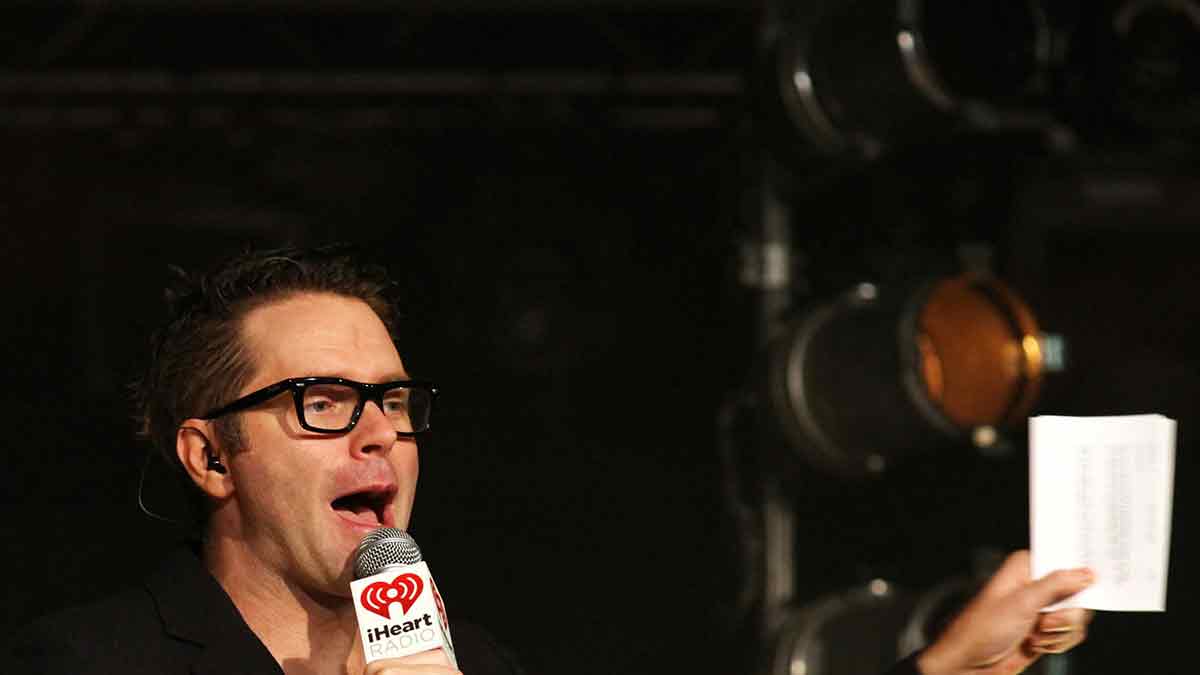 What do you get when you mix a country boy with entrepreneurial spirit, an outgoing personality, and an undeniable work ethic? You get Bobby Bones—a rising radio star and successful businessman. This quotes compilation of Bobby Bones will explore his journey to success, from his humble beginnings to his current role as one of the most influential voices in country music. If you're looking for inspiration to follow your dreams, look no further than Bobby Bones.
We are glad to present you the most known quotes from Bobby Bones, and much more.
Summary
Inspiring Phrases From Bobby Bones
The medical protocol for poor people is, if something hurts, get over it. If something hurts real bad, put salve on it. — Bobby Bones
I'm not a guy who looks for signs in the universe to tell him things. I believe that if you search hard enough for the answer you already know, you will find it. — Bobby Bones
I believe now we're in such a niche–land in media that you have to super–serve your niche rather than try to be everything to everyone, because if you do that, instead of making your group care, nobody cares. — Bobby Bones
For me, it has always been about using my platform to help others. — Bobby Bones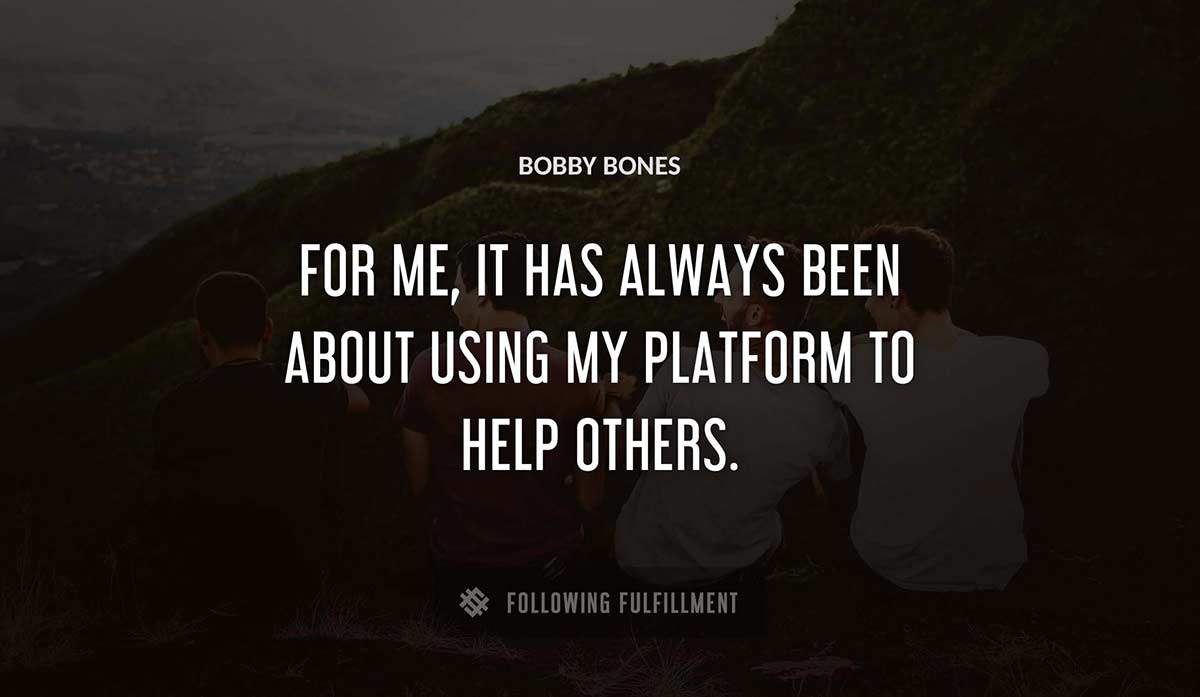 Authenticity in any format is important, so I try as hard as I can to stay as real as possible. — Bobby Bones
I don't have a real life. I just work all the time. — Bobby Bones
Everything that I do should be wrong, but I started really young, and I just learned how to learn. I would fail, and I would figure out why that didn't go right and do it again. — Bobby Bones
Various Statements From Bobby Bones
I have 50 rejected TV show ideas. I think when I hit 100, then I'll feel like I really started to make it. — Bobby Bones
All I care about–I can either be someone of the industry, or I can be someone of the people. And I chose to be someone of the people at the sake of burning a lot of small bridges within the industry. — Bobby Bones
As long as everyone is having fun, especially our listeners, that's what counts. I try to put my team in the best spot possible for them to win and to deliver a great show to our listeners. — Bobby Bones
By turning negatives into positives, losing into a journey to winning, I have been able to overcome the odds that were against me into motivation for my success. — Bobby Bones
My mom got pregnant when she was 15. She dropped out of high school. She died in her forties, but before she died, she went back and finished high school. — Bobby Bones
I've built a career on the survival skill I honed early on: being a smart aleck who is good with a fast comeback. — Bobby Bones
The first book was a life story that I was hesitant to write anyway because I didn't feel like I had a real life story… It was a surprise hit. — Bobby Bones
More Phrases From Bobby Bones
I take pride in how I interview people. One of the things people come to our show for most is the interaction I have with the artists; it feels very peer–to–peer. — Bobby Bones
If I put a statement about being the best interviewer into the universe, I must now live up to it, or at least be held accountable for it. Either way, I'm going to work that much harder. — Bobby Bones
I've been doing stand–up since I was 19. There have been times I've had to step away because of my schedule, but now I'm able to go out and do theaters and not smoky little bars. — Bobby Bones
I want to be the governor of Arkansas. I'm going to be the governor of Arkansas. I might be president, but I will be the governor of Arkansas. — Bobby Bones
I usually work, like, 27 days in a row and then take one off. — Bobby Bones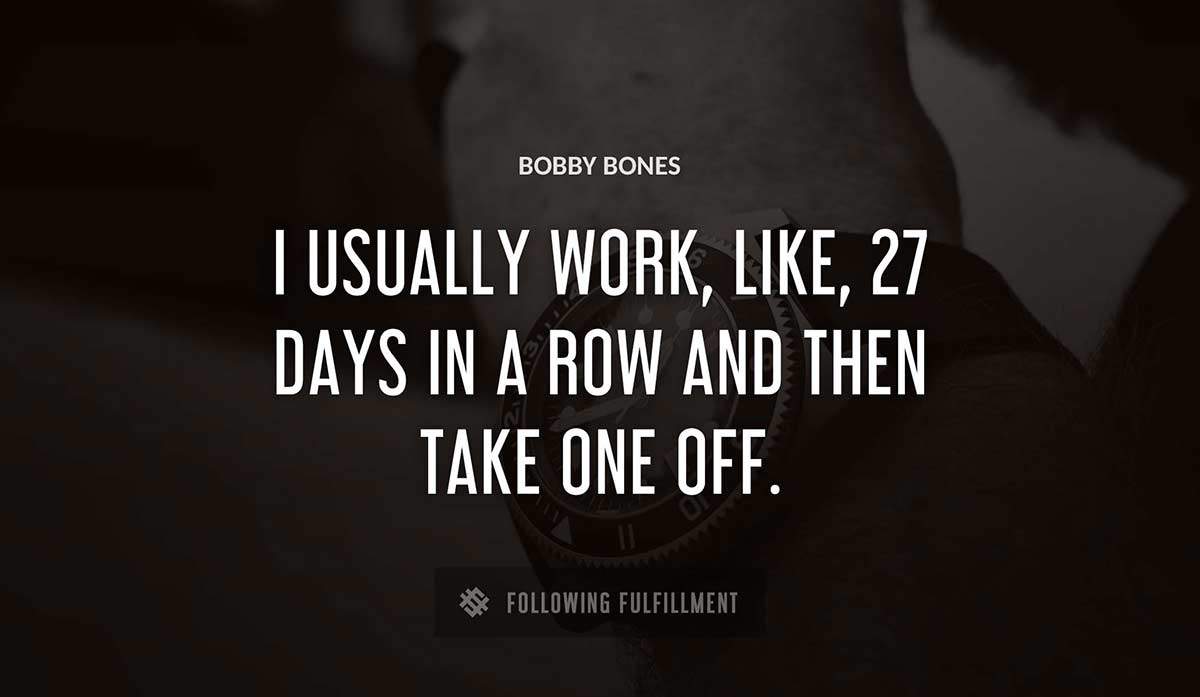 At 13, I volunteered at the radio station. My first job was cleaning up when I was 17, and before I really started, they fired people for stealing station equipment, and I was on the air. — Bobby Bones
I don't believe in luck. I don't believe in destiny. Instead, I believe that our lives are powered by countless microdecisions. — Bobby Bones
Redundant Thematics
In Bobby Bones Statements
Deeper Quotes From Bobby Bones
The radio show is absolutely the most important thing. It always comes first. — Bobby Bones
I'm from Arkansas, so I didn't even know who Howard Stern was until I was about 18 or 19. I only kind of knew what I had heard about him; then I saw him doing his thing. That's what I really liked about him. — Bobby Bones
I love Twitter. What a great tool to speak directly to people. — Bobby Bones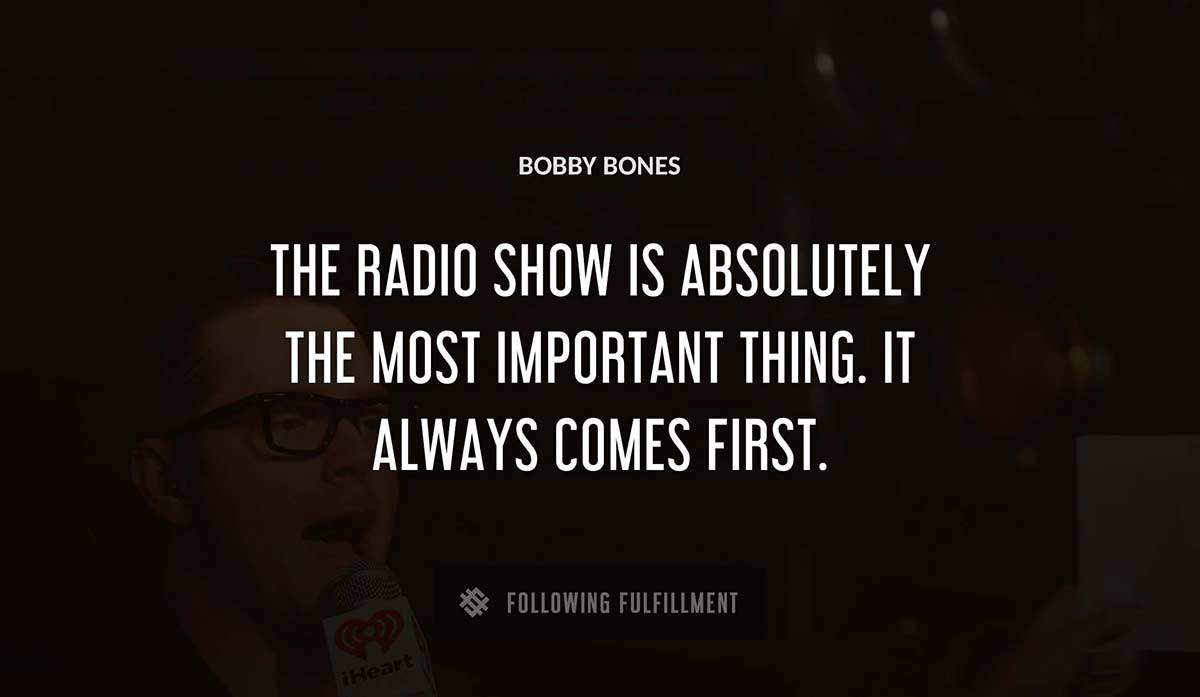 I think the role was great; I loved working with all of the people at 'Idol.' — Bobby Bones
I fail at things all the time. I'm always being told no. I just get back up and try again. — Bobby Bones
I'm a decent writer, barely a decent guitar player, and a terrible singer. — Bobby Bones
I'm the best interviewer in the whole format. Except for Howard Stern, I'd put myself against anybody. Because I ask human questions. — Bobby Bones
Amazing Thoughts From Bobby Bones
I don't think I ever won't do radio. I feel like, between the radio, the podcast, the books, even social media, you have to be a personality eleven places now, or you're not a personality anywhere. — Bobby Bones
I've had some great relationships that I have absolutely sabotaged because I'm afraid to get close to someone, and I know, eventually, I'll run off. — Bobby Bones
A wise man once said, 'Instead of crying, I keep on trying.' And that wise man is me, because I just made that up. I think. — Bobby Bones
That's what the grind is, doing all the little things knowing that something may not come out of it. It probably won't. But the goal is to get a shot at it. — Bobby Bones
There are tons of talented people, and they might not even be the most talented, but they're the ones who were so resilient and learned in loss that it was winning by losing. — Bobby Bones
Having grown up a trailer park kid on welfare and food stamps, becoming jaded is impossible, although now I make a good living, which I'm not ashamed of; when you've been poor, it never leaves you. — Bobby Bones
I was always the pop guy that was a little too country. I talked a little too country; I brought the country artists in. — Bobby Bones
BOBBY BONES Quotes Take Away
Bobby Bones is an inspiration to many, and his quotes are sure to motivate you. We hope that you've been encouraged by the words of this successful radio host and entrepreneur. If you need further motivation, be sure to check out our online courses. Our team of experts can help you achieve your business goals and reach new levels of success.