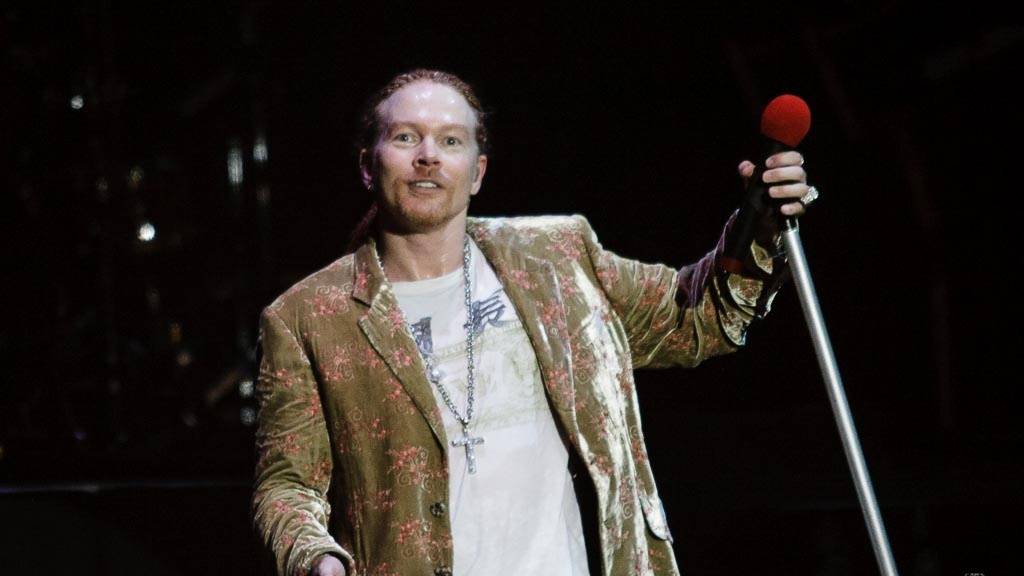 Some people are born to be stars. Axl Rose is one of those people. He rose to fame as the lead singer of Guns N' Roses, one of the biggest rock bands in history. His beguiling lyrics and powerhouse vocals have made him a household name around the world. But his life hasn't always been easy. This quotes compilation takes a look at Axl's rise to fame and struggles along the way. It's an amazing story, and one you won't want to miss.
We are glad to present you the most inspiring quotes from Axl Rose, and much more.
Summary
About Axl Rose
Born:
February 6, 1962
Origin:
Los Angeles, California, U.S.
Genres:
Hard Rock, Heavy Metal, Glam Metal, Blues Rock, Industrial Rock And More.
Occupation:
Musician, Singer, Songwriter, Record Producer
Instruments:
Vocals, Keyboards
Years Active:
1983-Present
Labels:
Geffen, Uzi Suicide, Black Frog
Associated Acts:
Guns N' Roses, Hollywood Rose, L.A. Guns, Ac/Dc, Queen, Rapidfire And More.
Inspiring Phrases From Axl Rose
I really liked the Seattle movement. — Axl Rose
I guess I like who I am now. I'd just like to have a little more internal peace. I'm sure everybody would. — Axl Rose
Let sleeping dogs lie or lying dogs sleep or whatever. Time to move on. People get divorced. Life doesn't owe you your own personal happy ending especially at another's, or in this case several others', expense. — Axl Rose
I go to movies, go out with friends, go to car shows. I have a zoo. — Axl Rose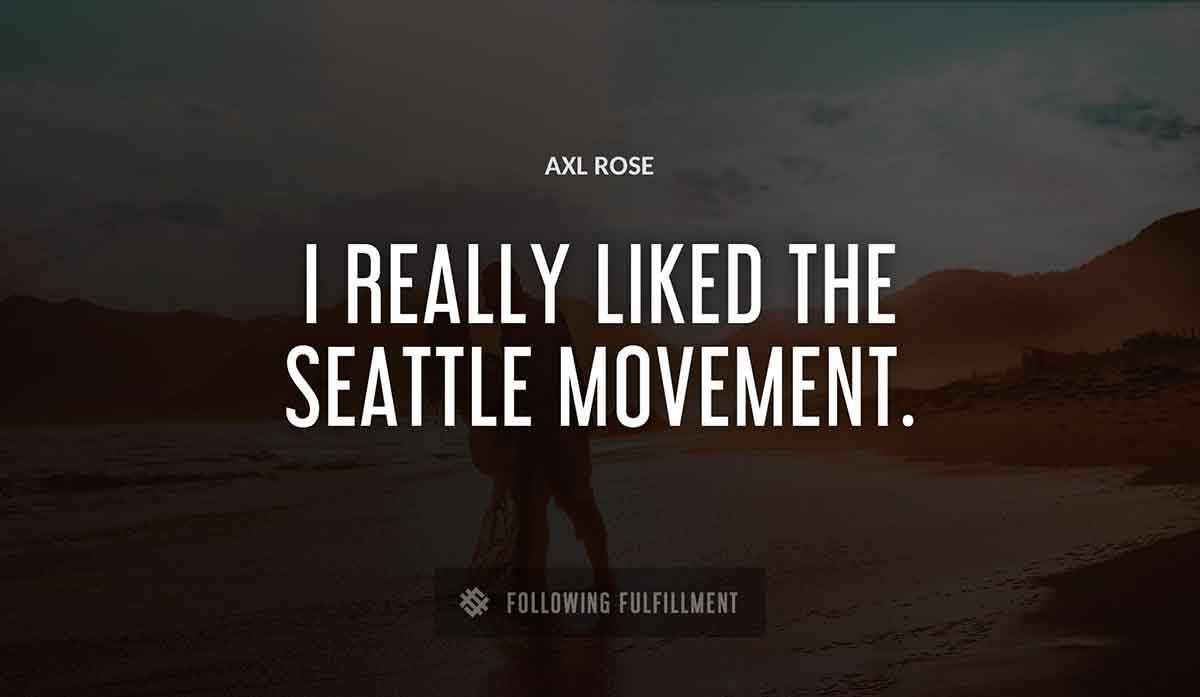 I'd just like to say that I have a personal disgust for small dogs, like poodles. I have some serious physical problems with them. Everything about them means I must kill them. I must. — Axl Rose
I sing in five or six different voices that are all part of me. It's not contrived. — Axl Rose
I wasn't looking at it like, 'I'm singing for AC/DC.' I was looking at it like, 'Y'know, if I can, and if they think I'm able to do it.' — Axl Rose
Various Statements From Axl Rose
I don't even know my own phone number. — Axl Rose
People can do whatever they want to, but I'm more pro–hetero. I'm not knocking it–I have friends that are gay. It's just that it's not my cup of tea, l guess. That's all. People can do what they want. — Axl Rose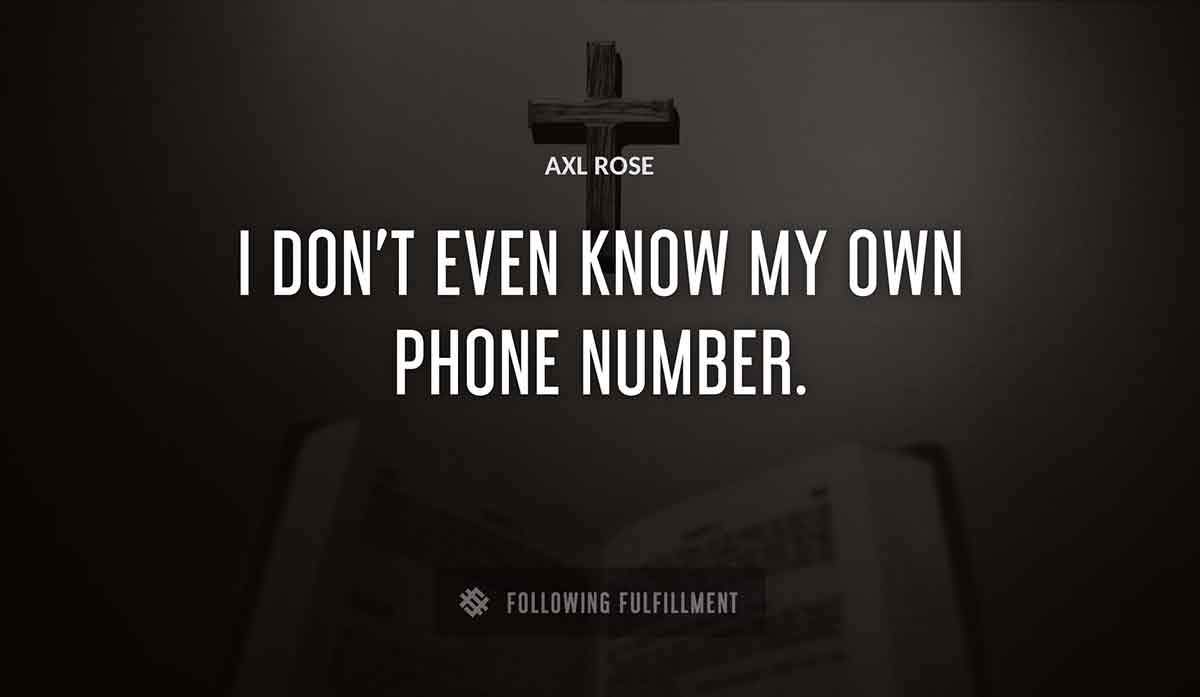 I like to be real private; you don't always want everyone around you–even when they like you. — Axl Rose
I'm glad to be here [in Israel] again. — Axl Rose
I discovered I scream the same way whether I'm about to be devoured by a great white shark or if a piece of seaweed touches my foot. — Axl Rose
If you are really into waiting, try holding your breath for Jesus, 'cause I hear the payoff may be that much greater. — Axl Rose
What's so civil about war anyway? — Axl Rose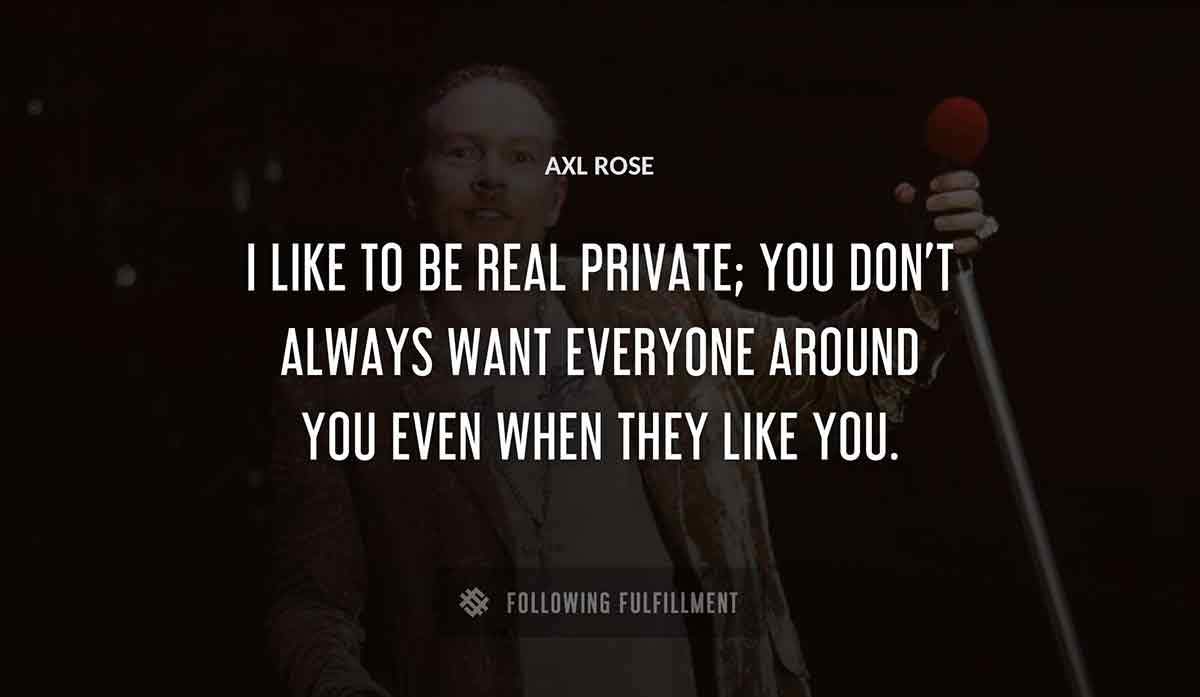 More Phrases From Axl Rose
I like feeling a sense of unity with the crowd even though everybody might be thinking something different. — Axl Rose
Slash and I hadn't talked in 19 years, and when we did talk, I was like, 'You wrote a lot of stuff that didn't even happen. It's not real.' — Axl Rose
I'm late to everything. I've always wanted to have it written in my will that when I die, the coffin shows up a half hour late and says on the side, like in gold, 'Sorry I'm Late'. — Axl Rose
A lot of the 'Back In Black' stuff is really challenging. — Axl Rose
I like Nine Inch Nails, and I like hip–hop. — Axl Rose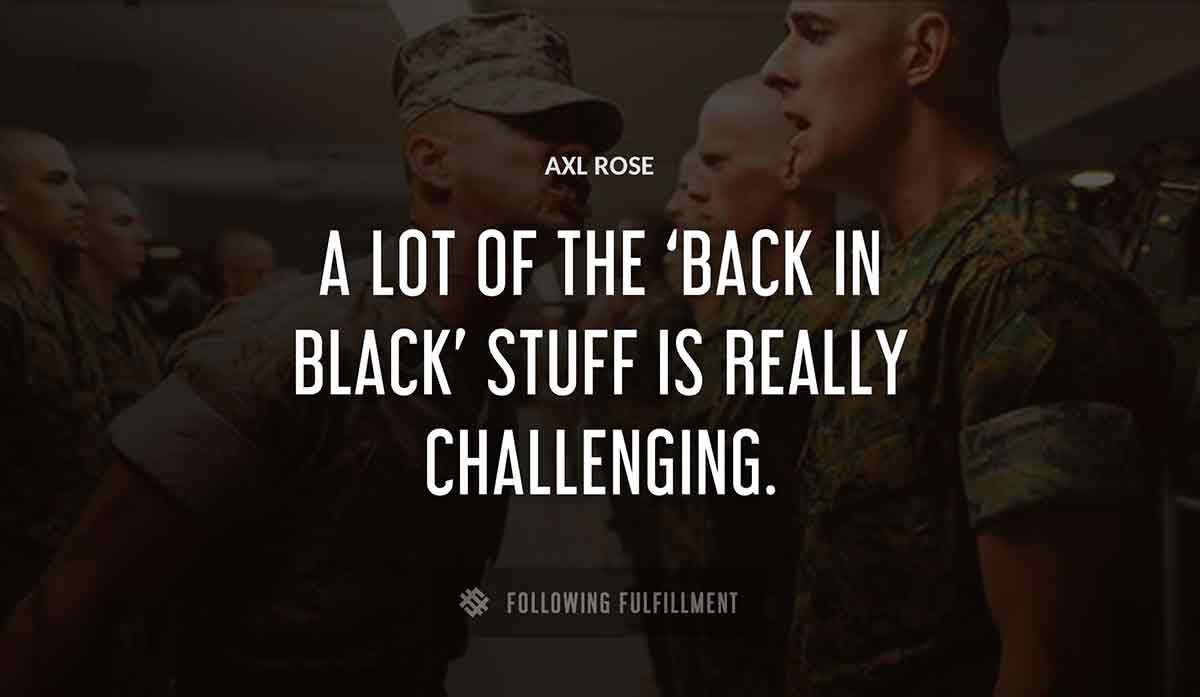 Freddie Mercury and Elton John are, like, two of the biggest Influences in my whole life. And probably always will be. — Axl Rose
I write the vocals last, because I wanted to invent the music first and push the music to the level that I had to compete against it. — Axl Rose
Redundant Thematics
In Axl Rose Statements
Deeper Quotes From Axl Rose
There was a much more self–destructive nature in 'Appetite.' It was a going–for–it–at–all–cost thing that worked then. — Axl Rose
Fear is where there is no love. Love is where there is no fear. — Axl Rose
I feel I have a responsibility to myself, a responsibility to explain where we're coming from. Because a song or the performance of a song is a lot like a work of art. — Axl Rose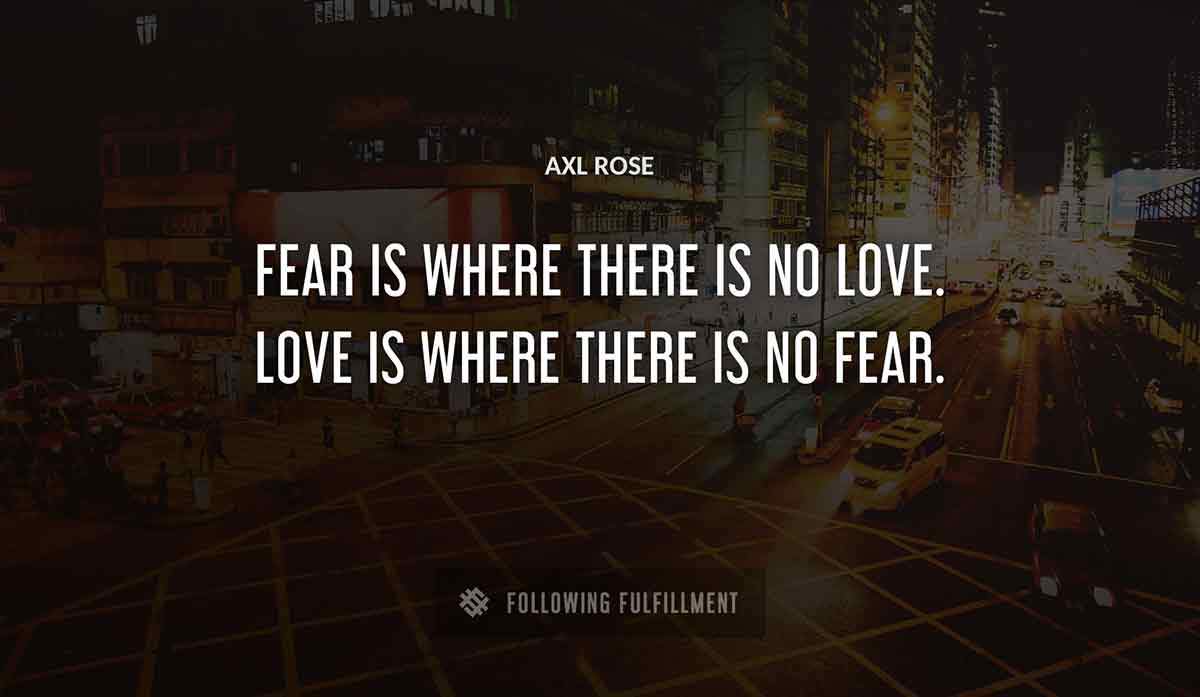 November Rain is a song about not wanting to be in a state of having to deal with unrequited love. — Axl Rose
Be bitter, stay angry, and blame everyone! — Axl Rose
Many times drugs and alcohol–there's a technical term that they're called, emotional suppressants–are the only things that can help a person survive and get through and be able to deal with their pain. — Axl Rose
At times I enjoy writing and at others times I just hate it because it's definitely having to go back and experience some pain and express what you really feel. — Axl Rose
Amazing Thoughts From Axl Rose
I personally don't do any hard drugs, because they get in the way of me getting to my base issues, and I'd rather get rid of the excess baggage than find a way to shove it deeper in the closet. — Axl Rose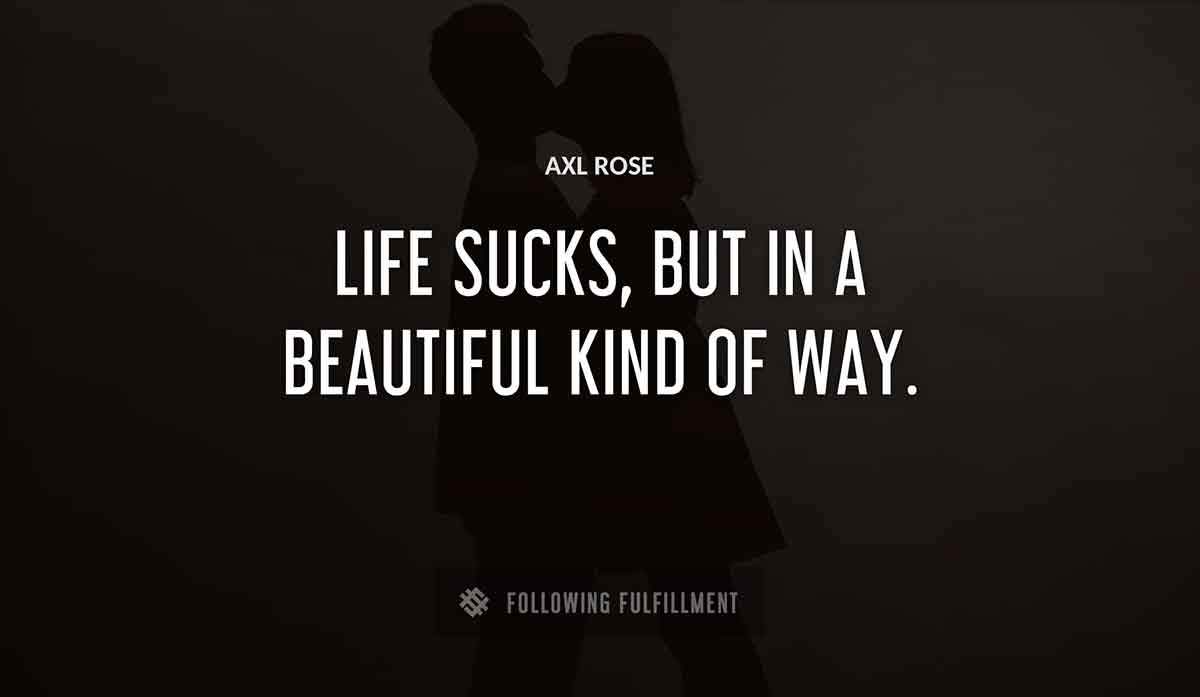 The Guns N' Roses reunion didn't happen by chance or whatever. It was always looked at as a possibility, but it never seemed right or felt right. — Axl Rose
We have a saying in Guns N Roses: When somebodys gonna get yelled at, theyre gonna get the corn. — Axl Rose
When I was a kid, I was told rock n' roll wasn't music. It wasn't art. Queen was my proof, my evidence, that these people were wrong–and they meant everything to me. — Axl Rose
Life sucks, but in a beautiful kind of way. — Axl Rose
In general I usually don't really go by or live my life by a clock and outside of touring I don't really ask anyone else to. It's not out of lack of respect for anyone or intentional. — Axl Rose
Sometimes your friends are your lovers, or have been at one time. — Axl Rose
AXL ROSE Quotes Take Away
Although it's been a long journey, with plenty of bumps in the road, Axl Rose is finally getting ready to release new music. We can only hope that some of the wisdom and inspiration he's gleaned along the way will be shared through his lyrics. In the meantime, we can look back on some of his most inspiring quotes about life, love, and success. What do you think is the best advice Axl Rose has ever given? Check out our courses to learn more about how you can achieve your own dreams.