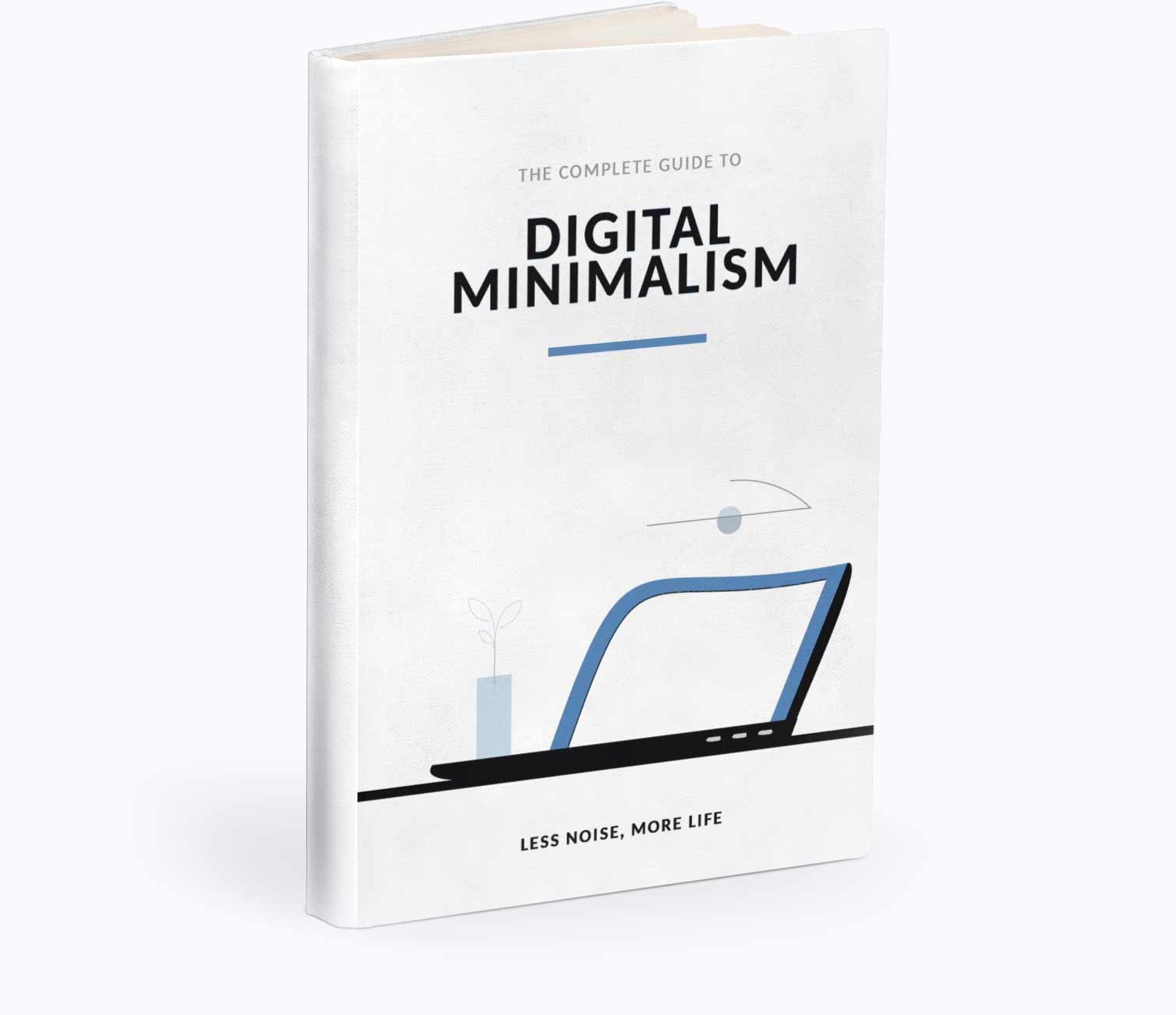 The Ultimate Digital Minimalism Checklist!
Distracted by notifications, hypnotized by porn, procrastinate scrolling? Waste hours on Netflix, constantly check emails, crave likes… Digital minimalism may be your life changer!
Digital Minimalism Made Easy
Declutter your devices, streamline your apps, and regain focus in a noisy digital landscape:
📋 Organizational Efficiency
🚀 Productivity Boost
💡 Mental Clarity and Peace
Embrace a balanced and intentional approach to technology, and discover the freedom that comes with digital minimalism.
Inner Peace & Peace of mind 2.0
Eliminate digital distractions, optimize your device usage, and cultivate a healthier relationship with technology. Embrace the power of digital minimalism and unlock newfound productivity, focus, and inner calm.
DOWNLOAD THE DIGITAL MINIMALISM CHECKLIST
Price: 29$ Free
About DIGITAL MINIMALISM
Understanding Digital Minimalism
Digital minimalism is a lifestyle and philosophy that promotes intentional and mindful use of technology to enhance well-being and productivity. It emphasizes the importance of reducing digital distractions and focusing on what truly matters.
By adopting digital minimalism, individuals aim to regain control over their digital lives and create a healthier relationship with technology.
Benefits of Digital Minimalism
Embracing digital minimalism offers numerous benefits.
Firstly, it helps in reducing stress and anxiety caused by constant exposure to digital devices and information overload. By limiting screen time and digital distractions, individuals can experience improved mental clarity and focus.
Digital minimalism also promotes better sleep quality, enhanced creativity, and increased productivity by minimizing the time spent on unproductive digital activities.
Living Better with Less Technology
Digital minimalism encourages individuals to find a balance between the benefits of technology and the need for real-world experiences.
By reducing screen time and focusing on meaningful activities, people can connect more deeply with their surroundings, engage in hobbies, cultivate relationships, and explore personal growth opportunities.
Living better with less technology involves being intentional about how we use digital devices and prioritizing the aspects of life that truly matter.
DOWNLOAD THE DIGITAL MINIMALISM CHECKLIST
Price: 29$ Free